Try the Top 3 Socially Distant Recreational Activities in the Lake George Region
Now more than ever you want to get outdoors, stay active, and find fun things to do with your family close to home. This year, stay socially distanced and safe while crossing an awesome activity off your bucket list - and, build memories with your loved ones at the same time. Check out our top picks for unique socially distanced activities to try in the Lake George region.
Want to save money and enjoy all three activities? Scroll to the bottom for an adventurous deal! 👇
Adirondack Extreme Adventure Course: Offering Socially Distant Treetop Adventures Since 2007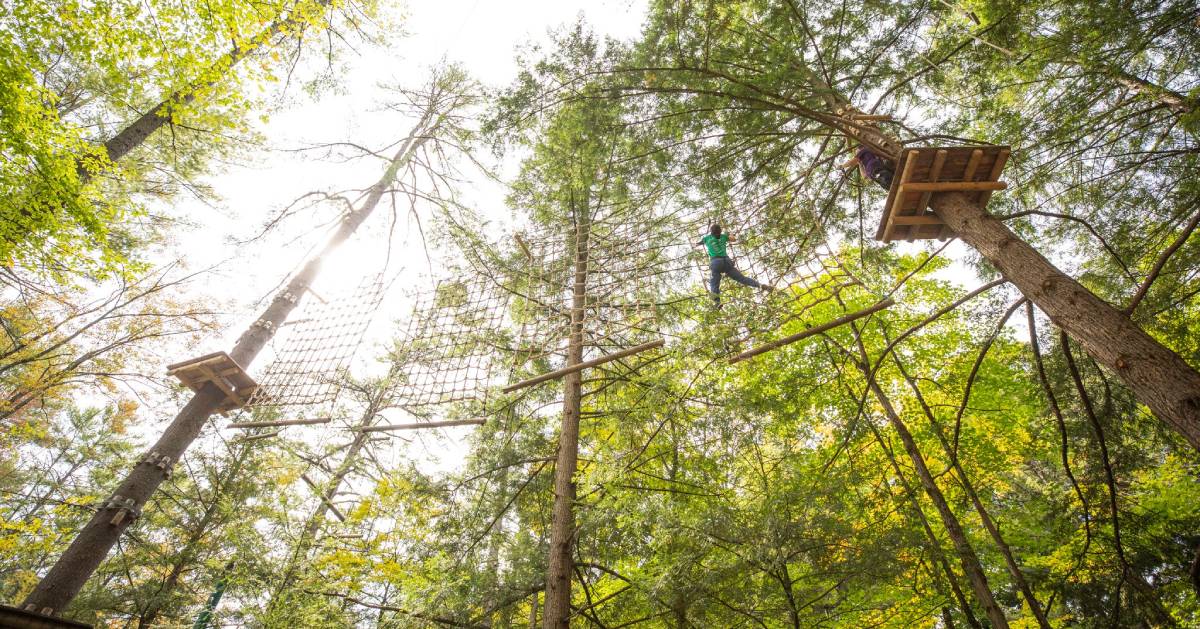 Obstacles seemingly disappear into the landscape of this 18-acre park, allowing for an unspoiled view of nature for you - and you'll appear to fade away into the trees as well as you escape into this treetop oasis. Feel the wind on your face and hear the rustling of thousands of leaves in the trees as you slide through the air on a zipline and surf on an aerial surfboard. Get your exercise for the day as you conquer rock walls, Tarzan swings, and dozens of other obstacles in the Adirondack forest.
You might say that Adirondack Extreme Adventure Course in Bolton Landing has always been ahead of the game. This company was the first aerial adventure course in the entire country, having been established in 2007, and they've essentially been socially distant since the beginning.
Adirondack Extreme has always utilized a reservation system and kept groups small. Kids as young as six can join in the fun.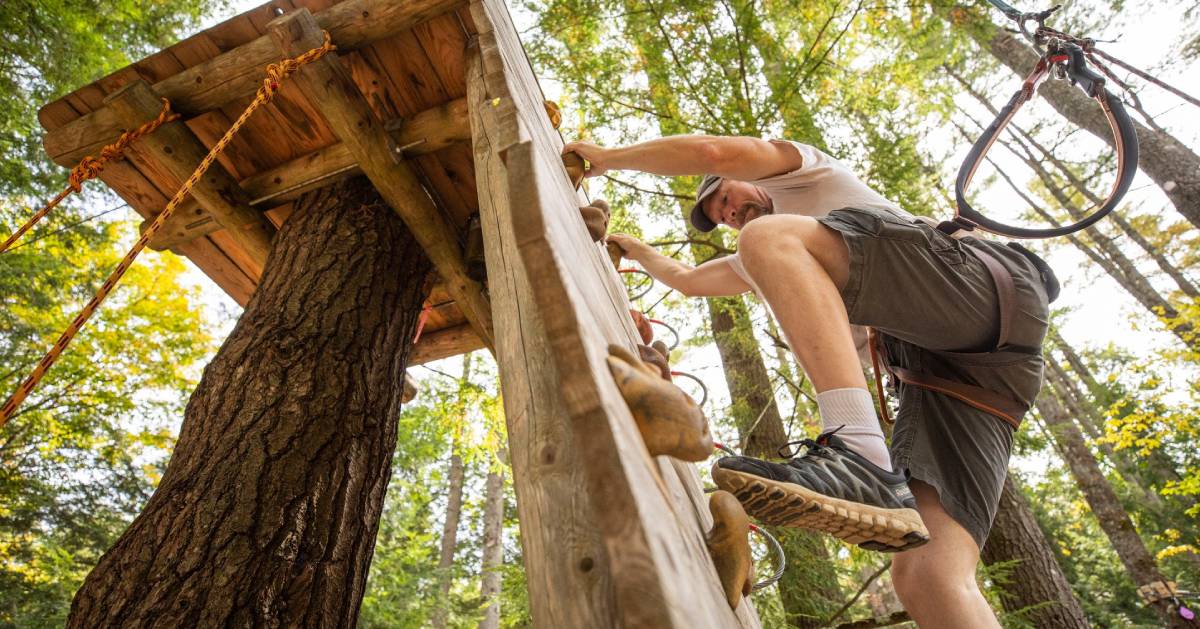 What makes Adirondack Extreme stand out from other aerial adventure parks is the design. Most other treetop parks have a hub-and-spoke design, that is, they have a central component with the course laid out around it. Adirondack Extreme is a linear park, designed to be an expansive course that can allow for longer obstacles and ziplines as long as 500 feet.
Still the largest adventure park in New York State, Adirondack Extreme boasts more than 130 obstacles with 19 ziplines, and is consistently rated "Best Of" in the Lake George region. Guests can customize their adventure by choosing between 4, 5, and 6 progressively challenging course packages, as well as two kids course options.
There's no better way to challenge yourself with a new adventure and reconnect with nature. Adirondack Extreme is open from April through November, with operating hours varying day by day.
Tubby Tubes: Lazy River Tubing for Swimmers & Nonswimmers Alike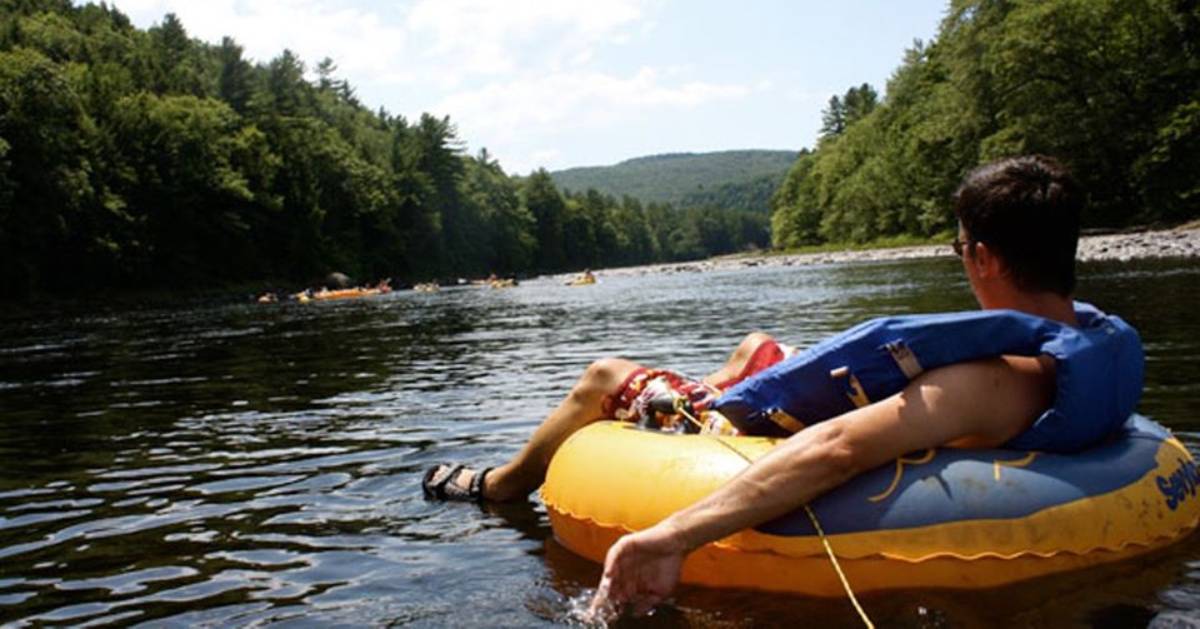 Tubby Tubes in Lake Luzerne is open for lazy river tubing for 2020! Whether you do laps regularly in your own pool, or haven't swam since you were a kid at camp, this is a relaxing, socially distant activity that will help you stay cool. Toddlers as young as two can come along for the smooth ride. Get ready for soothing waves, shallow waters of about 2 to 3 feet, and a sandy, pebble-strewn bottom.
Like Adirondack Extreme, Tubby Tubes is an established business in the area; they've been making families smile since 2002. Trips include everything you need for safety and fun, from a guide to the tube to the lifejacket. And of course you can socially distance easily on the river - just lean back and float away!
Tubby Tubes is open daily through Labor Day Weekend with lazy river tubing starting at 10am. The adventure is two hours long round-trip, with over an hour on the water.
Wild Waters Outdoor Center: Get Wild on the Sacandaga or Hudson River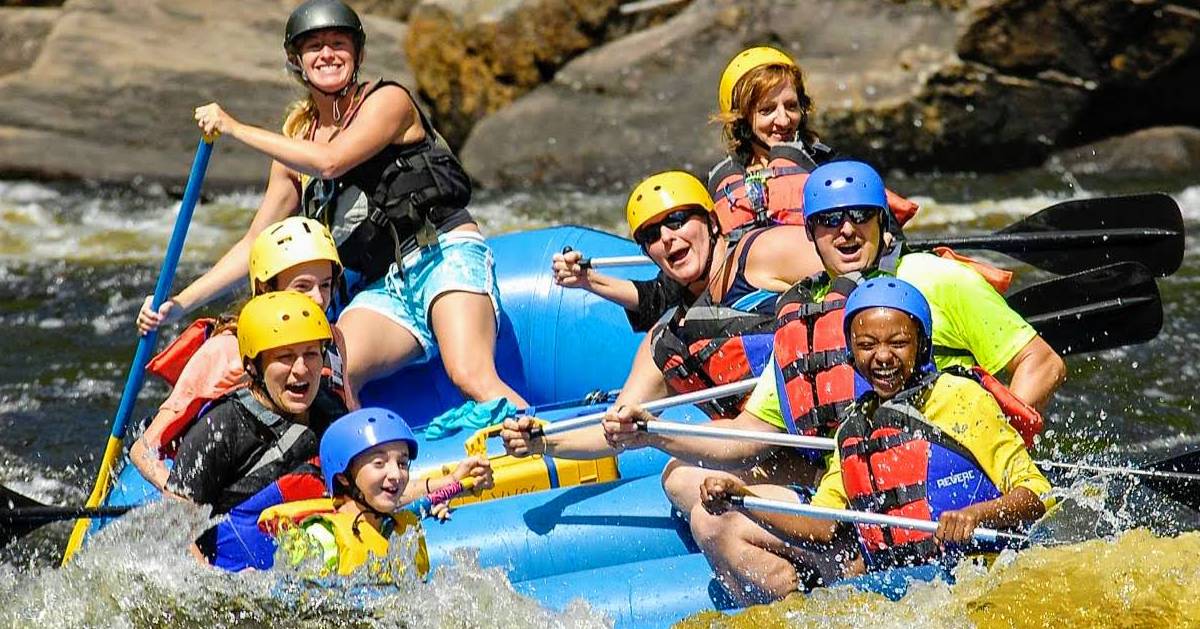 Entertaining. Professional. Informative. Up-to-date on the latest safety regulations and first aid training. These are the qualities you can expect from your guide at Wild Waters Outdoor Center. If you've been toying with the idea of whitewater rafting but feel intimidated by raging rapids this well respected, highly rated company based out of Warrensburg is the place to start. Wild Waters Outdoor Center has been in operation since 1983 and they offer guided whitewater rafting trips on the Sacandaga and Hudson Rivers.
If you're planning a family adventure, the two-hour Sacandaga River Rafting Trip is recommended and they can can accommodate children as young as five. The most popular option is the 17-Mile Hudson River Gorge Rafting Trip, which can take kids as young as eight, and allows you an exhilarating four to five hours on the water. Either way, you're in for a socially distanced, thrilling ride on a river!
Can't Choose? You Don't Have To! Save When You Treetop, Tube & Raft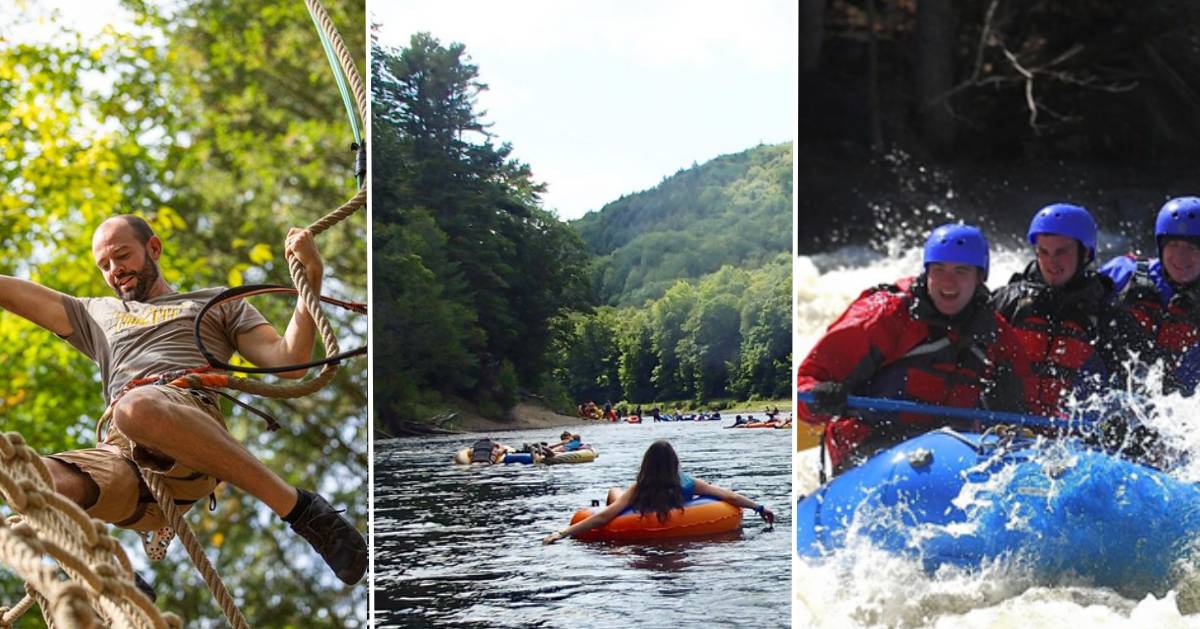 These dynamic companies have teamed up to offer a deal for all you socially distancing adventurers out there: Save up to $15 when you book all three activities.
Embrace something new this summer and explore these incredible adventures we have close to Lake George!