Find the Best Instagrammable Photo Spots in Lake George: From Scenic Sights to Perfect Selfies
Can't get enough of gorgeous, eye-catching photos on Instagram? Lake George is the perfect place to capture pictures with that "wow" factor. With so many great local places to choose from, it can be tough to narrow them down, but below are some of our favorite Instagrammable photo spots.
From brilliant colors to stunning sights, the following spots are excellent places to take captivating photos, whether you're looking to grab a selfie, a group shot, or just some scenic pictures to remember Lake George by.
1) Wall of Wine at Adirondack Winery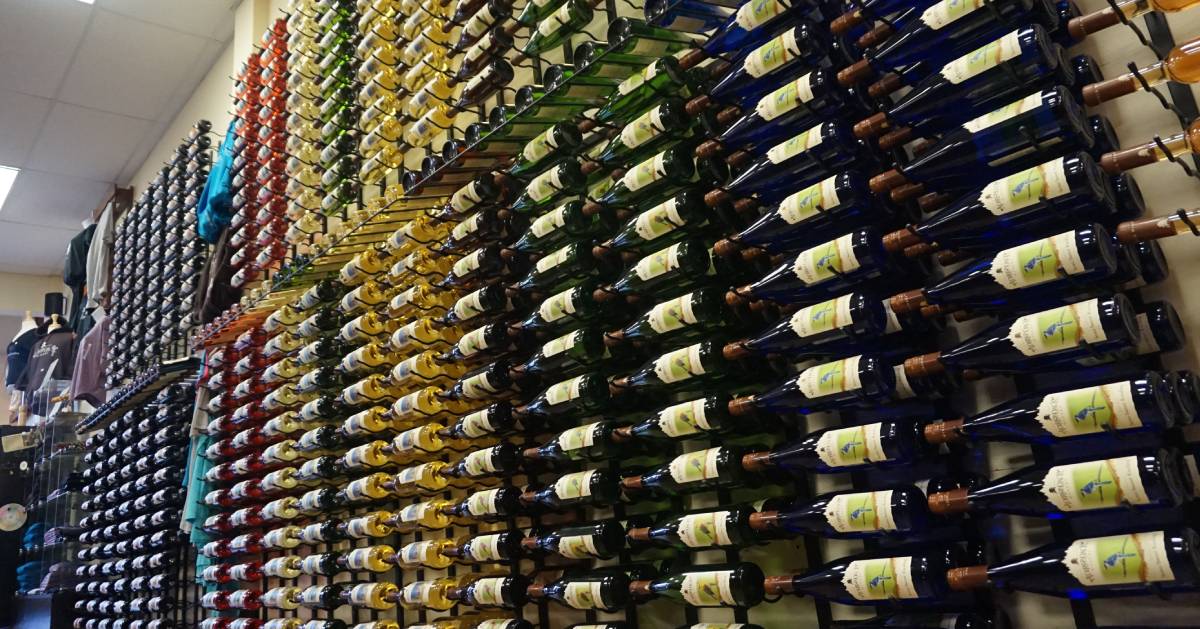 Adirondack Winery is widely known as one of the best craft beverage places in Lake George. The next time you pop in for a tasting or to stock up on your favorite wine, make sure to grab a photo of their picturesque Wall of Wine. There is just something so aesthetically pleasing about the rows and rows of different colors, flavors, and types of wine!
2) View From One of the Lookouts on Prospect Mountain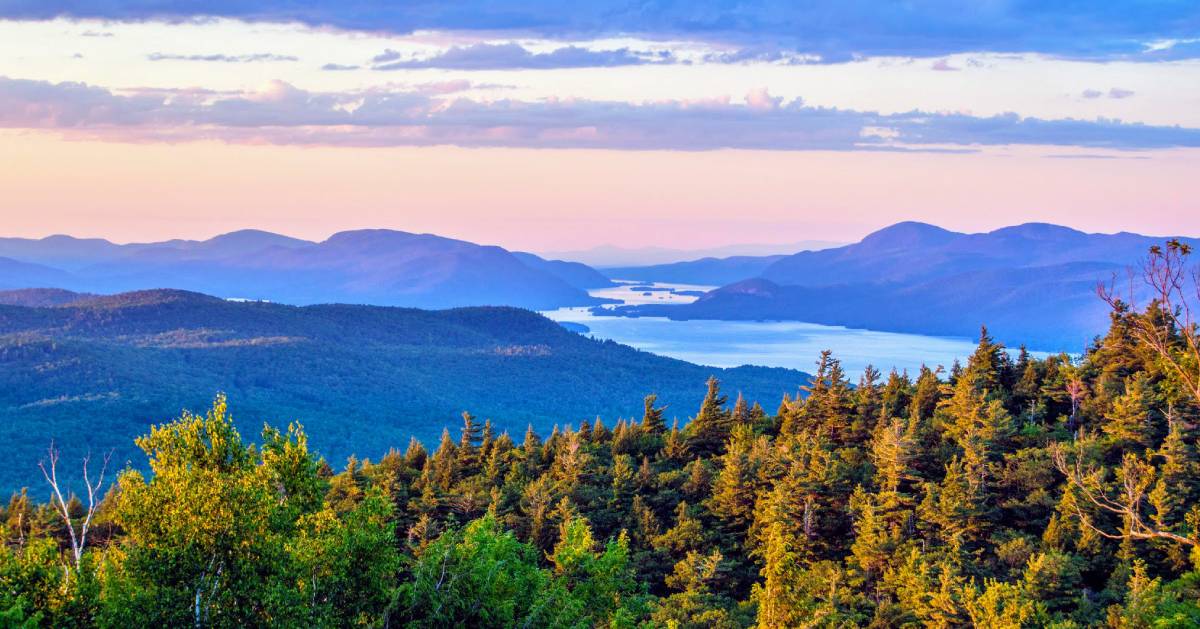 It's no surprise Lake George is renowned for its many prime hiking spots, as it's located at the base of the Adirondack Park. But we're choosing Prospect Mountain as one of the top Instagrammable photo spots because you don't need to be an expert hiker to scale this mountain.
Veterans Memorial Highway, open from late May through early November (weather permitting), allows sight seekers to drive up the mountain for a small fee. Hike or drive up this beauty and grab a photo at one of the many lookouts!
3) One of the Lake George Steamboat Company Boats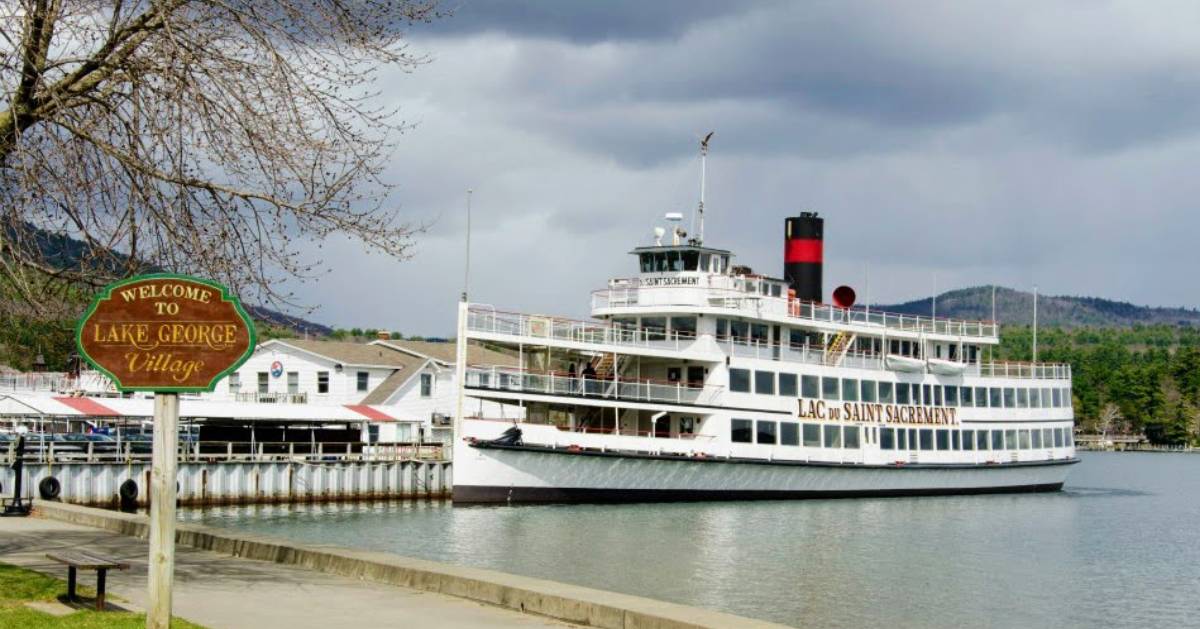 Photo credit: Luke Dow Photography
The Lake George Steamboat Company has a rich history on Lake George, having been established in 1817, and is one of the top attractions in the Village. They're known for their themed cruises, dinner cruises, fireworks cruises, and more, aboard their three large cruise ships: the Lac du Saint Sacrement, Minne Ha-Ha, and Mohican.
Walking along Beach Road in the Village you can snap pictures of the ships at the dock or on the water, or better yet, hop aboard for an epic boat ride around the lake. Capture a picturesque shot you can only get from aboard one of these boats, or grab a selfie of you enjoying the ride.
4) A Scene From Great Escape & Hurricane Harbor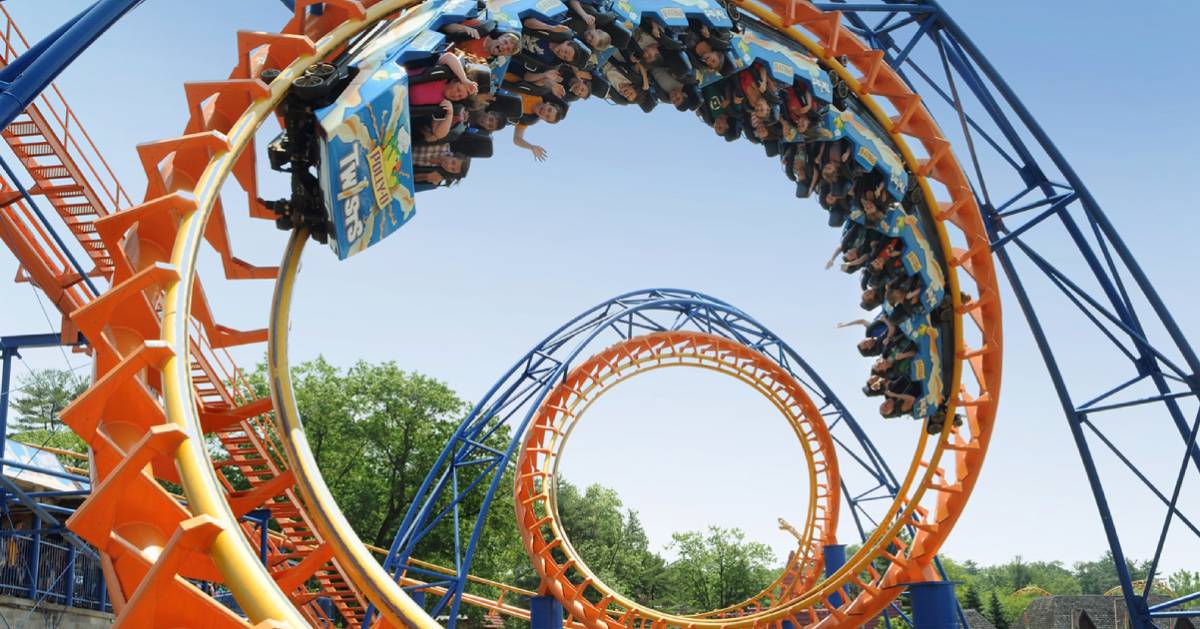 Photo credit: SaratogaPhotographer.com
Although Great Escape & Hurricane Harbor is technically in neighboring Queensbury, the massive theme park is considered a significant part of the Lake George experience for many visitors and residents. As with the Lake George Steamboat Company, Great Escape is one of those major attractions you just can't leave Lake George without experiencing.
There are so many excellent photo opportunities here. Find a fun angle of one of their iconic roller coasters, get a great view of the giant wave pool, or take the Sky Ride for exceptional aerial views across the park. You can also capture photos of Great Escape from across the street, at Martha's Dandee Creme, a local ice cream hotspot.
5) A Waterfront Restaurant at Night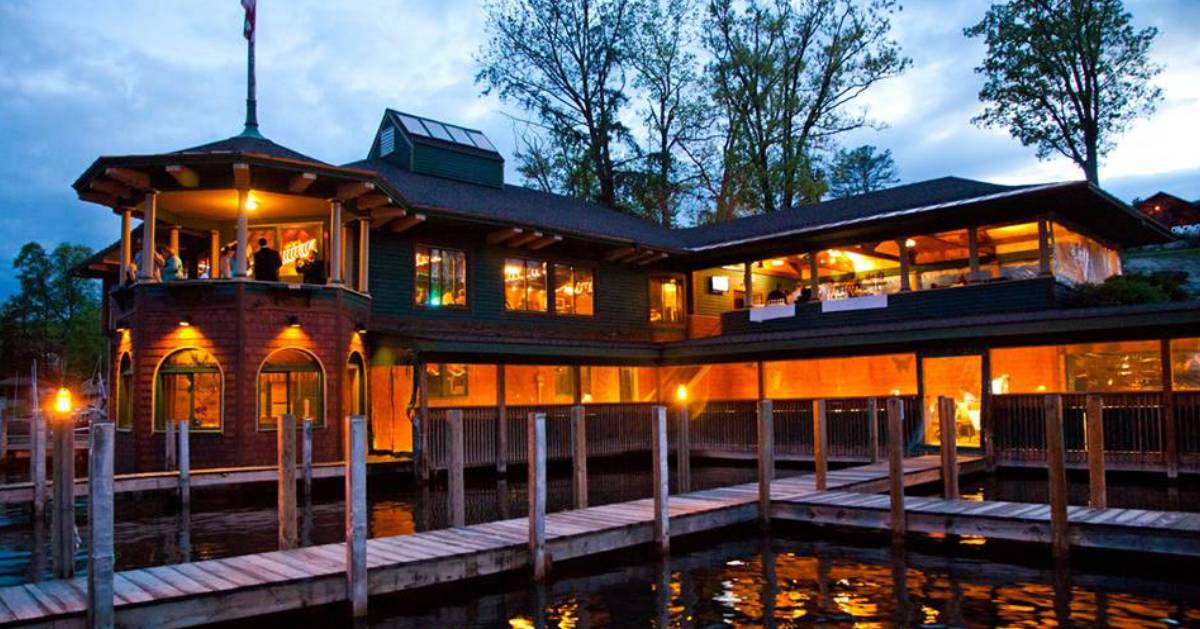 The Boathouse Restaurant
Visiting a waterfront restaurant right on Lake George is a must-do activity as soon as patio dining opens up for the season! There are many great restaurants to choose from right in the Village, in nearby Bolton Landing, or on the east side of the lake.
Get a great photo of a view of the lake from the restaurant, take a selfie with a drink in your hand with the water and mountains in the background, or use this as a chance to get creative with your photography skills. Try capturing a waterfront restaurant at night, or at dusk - and bonus points if you do so from a boat!
6) Parasailing on the Lake
Parasailing is one of those bucket list items that is perfect to cross off your list while in Lake George. When you opt to get high in the sky with Parasailing Adventures you can have someone on the boat take pictures of you while you're 300 feet above Lake George.
Heights not for you? You can still get an Instagrammable photo from the shore of this unique sight.
7) One of the Tiki Statues at Tiki Resort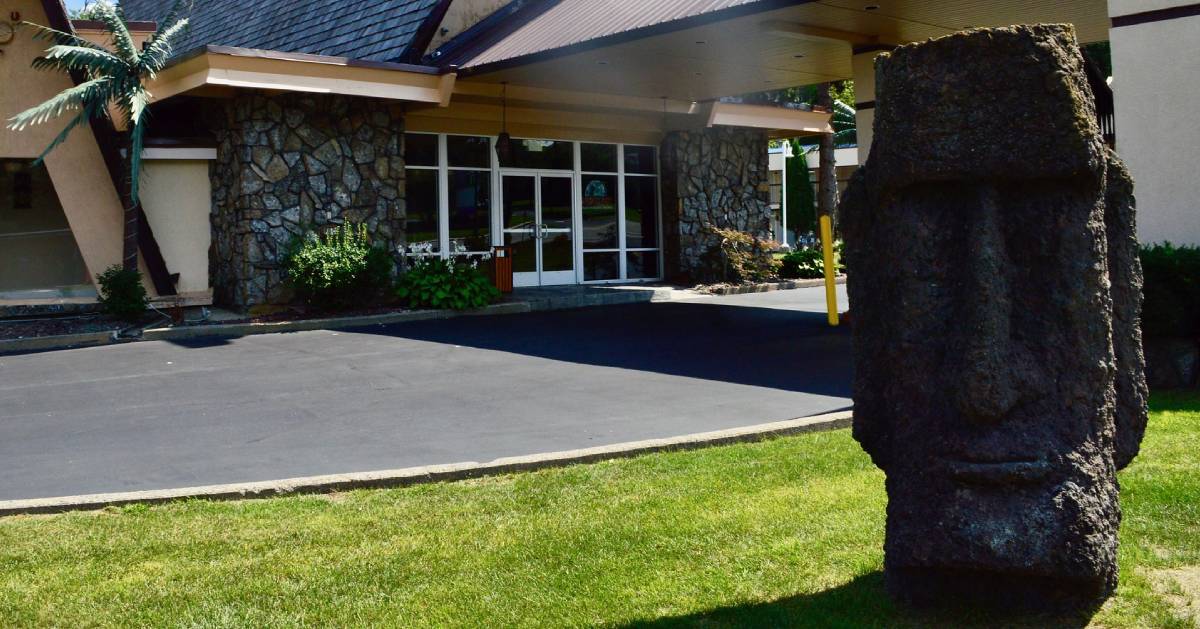 Lake George is known for its kitsch, from the unique souvenir shops to retro lodging and dining options, to the fun-filled miniature golf courses. Embrace this fun, whimsical side of Lake George by finding a kitschy spot or statue to take a picture with!
The Tiki Resort is a Polynesian-themed resort hotel on Canada Street that serves as a shining example of the kitsch charm of Lake George. The property has 32 tiki statues on the premises to play up to their tropical paradise feel. Stop by and grab a picture with one or two - or all 32! These photos are great as selfies, group photos, or on their own.
From an artistic wall of wine to eye-catching statues, there are so many great photo spots in Lake George! What would you add to this epic list?