Lake George Area Fine Dining Establishments
Have an upscale night out at these fine dining restaurants in and near Lake George NY. Reservations are recommended, so call ahead to make yours.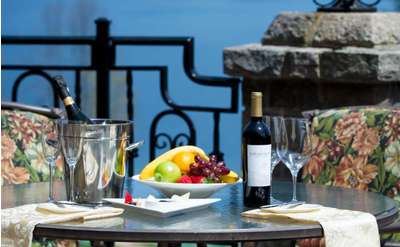 The Inn at Erlowest
In the Adirondack Park Erlowest is set overlooking the tranquil waters of the historic lake. The Inn at Erlowest dining selections feature a wide array of local seasonal ingredients prepared in a contemporary manner.
Dinner
American
French
Fine Dining
The Shoreline Restaurant
Enjoy casual or fine dining at the Shoreline Restaurant overlooking beautiful Lake George. Relax on our covered deck and choose from a host of fabulous American cuisine menu items. A full service bar, good food and an unforgettable view!
Dinner
Lunch
American
Seafood
Fine Dining
Scenic Views
Waterfront Dining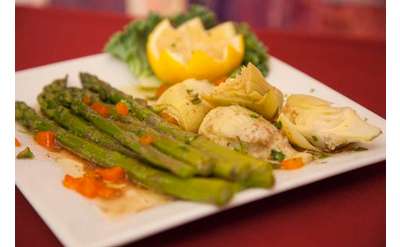 Chez Pierre
Experience the very best in French cuisine and fine dining at Chez Pierre Restaurant, conveniently located on Route 9 in Wilton NY, just minutes north from downtown Saratoga Springs.
French
Dinner
Fine Dining
Takeout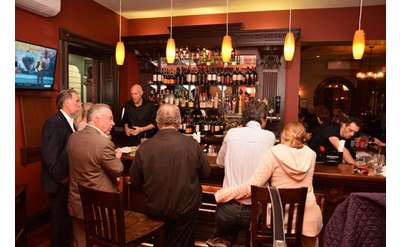 Morgan & Co. Restaurant
Experience fine American dining in downtown Glens Falls at Morgan & Co. Every dish offers a unique and innovative twist on original recipes. Morgan & Co. also caters events from weddings to reunions and more!
Dinner
American
Fine Dining
Brunch
Seafood
Takeout
Bistro LeRoux
Welcome to Bistro LeRoux, chef-owned and operated by Jacob and Tiffany Guay. Located at the corner of Bay Road and 149, Bistro LeRoux blends the heritage inherent in its name with the innovation of its menu to offer a truly unique dining experience.
Dinner
American
Fine Dining
Farm to Table
Takeout
The Caldwell House Restaurant
Chef owned and operated, The Caldwell House Restaurant is located inside a cozy log cabin in Lake George and specializes in hand cut steaks, fresh seafood, and martinis.
Dinner
Seafood
Steakhouses
Fine Dining
American
Park 26
The elegant Park 26 at the Queensbury Hotel offers courtyard and patio dining, along with the Park Patio Summer Music Series every Wednesday through Columbus Day.
Breakfast
Dinner
Lunch
American
Fine Dining