Live It Up in Lake George: Book Luxury Lodging & Vacation in Style
These upscale luxury lodging options in and near Lake George have everything you need for a pampering, restful stay. Whether you're planning a honeymoon, a romantic getaway, or just need to get away from it all in style, you'll find the amenities and comforts you're looking for at these upscale inns, resorts and vacation homes.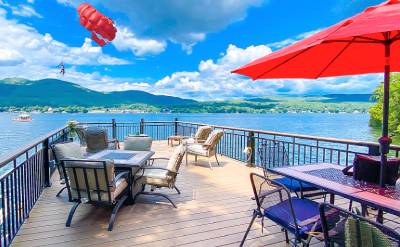 Northern Living NY specializes in luxurious vacation rentals in the Lake George region. Find the top amenities you're looking for, including lakefront lodging, pet-friendly options, a fireplace, a hot tub, or even dock space for your boat. It will be the perfect vacation for the whole family!