Farm-To-Table Restaurants In & Near Lake George NY
Enjoy a delicious meal created with fresh, local ingredients at the Lake George area farm-to-table restaurants listed below. Menus change seasonally, and there are usually gluten-free and vegetarian options, too.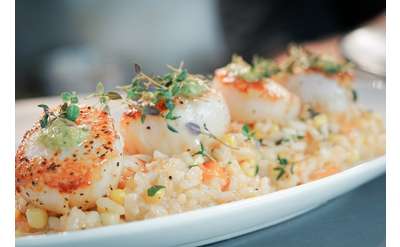 Doc's Restaurant
Doc's Restaurant is an upscale restaurant and cocktail bar in the historic Park Theater in Glens Falls, NY. They offer a delicious modern take on classic dishes, along with a hand-picked selection of wines, craft beers, and creative cocktails!
Dinner
American
Farm to Table
Bistro LeRoux
Welcome to Bistro LeRoux, chef-owned and operated by Jacob and Tiffany Guay. Located at the corner of Bay Road and 149, Bistro LeRoux blends the heritage inherent in its name with the innovation of its menu to offer a truly unique dining experience.
Dinner
American
Fine Dining
Farm to Table
Takeout