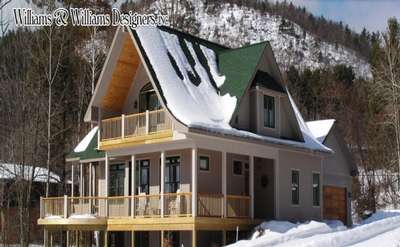 Williams & Williams Designers, Inc.
Glens Falls, NY
WILLIAMS & WILLIAMS DESIGNERS has been designing custom and semi custom homes of all styles since 1968. Designing homes has been a family tradition for three generations.
Andrew Chary Architect
Tupper Lake, NY
Andrew Chary Architect is based near Lake Placid, NY and offers a wide array of custom built design services: multi-generational homes, pool houses, boat houses, equine facilities, smart homes, next gen homes, and whatever you can envision.