Lake George Boating Guide
Whether you are new to boating in Lake George, or are an experienced boater looking for updated regulations, this boating guide will provide everything you need. From boat washing and decontamination to public and private launches to local boat rentals and sales, we'll help you get out on the water and have some fun!
Click here for the current Lake George water temperature »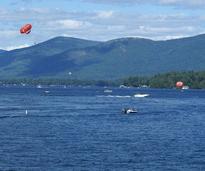 With more than 28,000 acres of water to play on, Lake George offers a wide variety of exciting water activities. Check out some of the best ways to have
fun on Lake George
.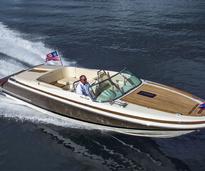 Boats by George is always expanding -
find out what's new
at this prime Lake George boat dealership.