Set Sail! 4 Fantastic Ways To Enjoy The Waters Of Lake George
People have been drawn to Lake George, New York for years because of its breathtaking natural beauty. While the land of the Adirondack Park and the Lake George Village hold numerous exciting diversions, the great attraction of the area is the lake itself. Standing 32 miles long, with a surface area of roughly 28,000 acres, the activities available to enjoy during a day on the water are as vast as the lake itself!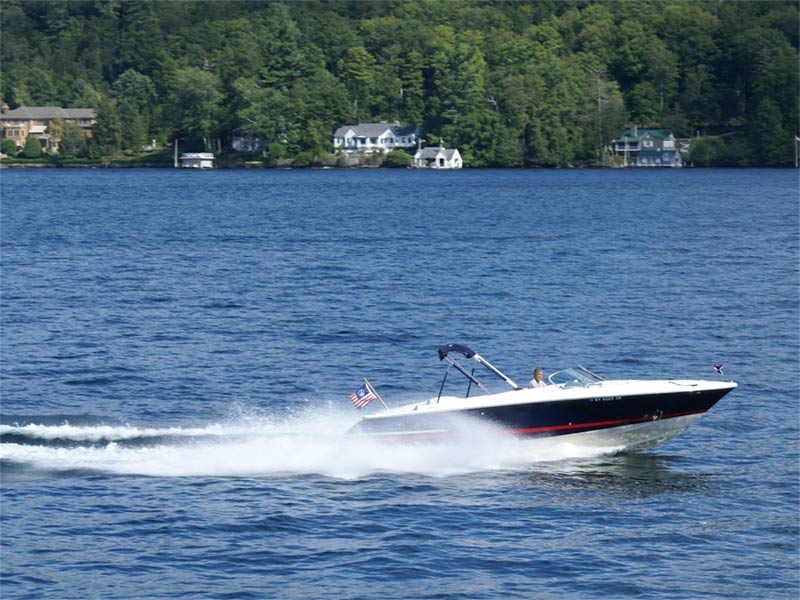 Due to the sheer size of Lake George, boating is a popular pastime, but the lake rarely suffers from crowding! There are numerous marinas, launch sites, and rentals dotting the shores of the lake for easy access to the water. Thrill-seekers can enjoy water skiing, tubing, and other exhilirating activities while the peaceful islands are the perfect place for quieter lake-goers. Some islands even allow picnicking or camping with an advance reservation.
Yachts can be chartered for special trips, and there are regular races that any spectator may enjoy on land or on the water. For old-fashioned paddlers, canoeing and kayaking can make pleasurable trips through the open deep and the narrow shallows alike! And for boat lovers who feel a bit waterlogged, there are many boat shows on the shore to enjoy, including the favorite Antique & Classic Boat Show.
Personal watercraft such as water bikes and jet skis are available to rent, but be mindful of the rules: speed limits, area restrictions, and curfews apply. Nevertheless, even regulations cannot limit the amount of fun to be had speeding over the blue waters on a clear, beautiful Lake George day! Find out where you can rent watercraft in Lake George.
Another great option for boating is to take a boat tour. You don't have to worry about renting your own boat - just sit back, relax, and enjoy a tour! Lake George Island Boat Tours offers sightseeing tours around the lake based on what you want to do, whether that's an action-packed tour with swimming, cliff jumping, or snorkeling, or more sightseeing-based, hearing about local ghost stories, murder mysteries, and seeing celebrity mansions.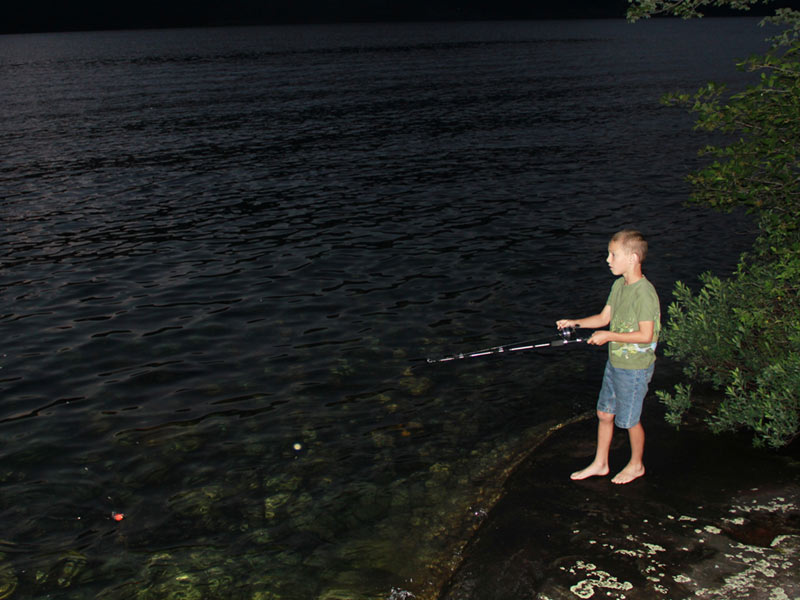 There is plenty of excellent fishing to be done on Lake George. The lake supports both cold and warm water species, which is known as a two-story fishery. Types of fish found in the area include lake trout, landlocked salmon, the occasional rainbow trout, northern pike, largemouth and smallmouth bass, and a variety of pan fish. Open water fishing lasts until the first freeze up in late November or early December. For the cold-blooded, ice-fishing begins with the complete freeze-up, usually in early January, and continues until March 15. Head out with a Lake George fishing guide to drop the perfect line everytime.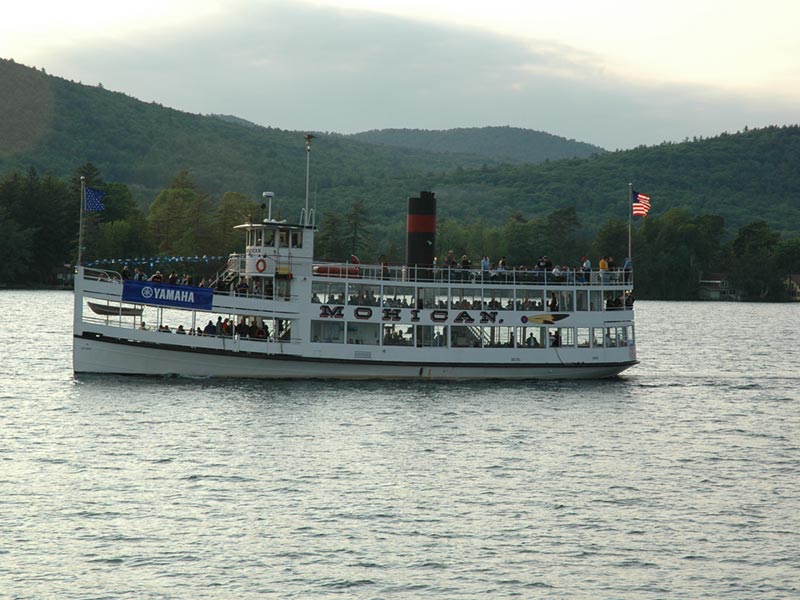 Another great way to enjoy the water is to take a cruise on the lake. There are a variety of different-sized cruise boats, such as Lake George Shoreline Cruises' Adirondac and Horicon, which offer peaceful tours of the lake. Take one of many cruise options for activities like: sightseeing, brunch & dinner, fireworks, and live entertainment. Cruise on steamboats like the Minne Ha Ha, Mohican, and Lac du Saint Sacrement with Lake George Steamboat Company. Lengths of the cruises and themes vary according to each boat, so you can spend anywhere from one to five hours enjoying brunch, lunch, dinner, pasta, pizza, fireworks, tours, or even special events like birthdays while gliding across a blue lake and admiring the scenery of the Adirondacks.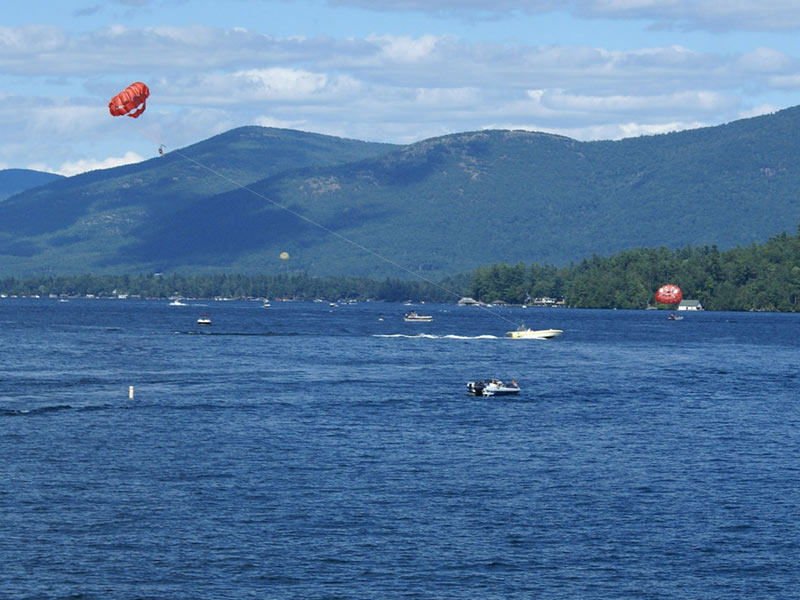 For those looking for a some excitement, Lake George offers the unique opportunity to hang out 300 feet in the air above the water! Parasailing on Lake George offers an exceptional view of the water and surrounding Adirondack foothills. Grab a friend or two - no previous experience is needed, and instruction will be provided before the flight. After takeoff, parasailers enjoy the view for anywhere from eight to ten minutes and then land safely back on the power boat.
Of course, there are hundreds of other activities to enjoy in Lake George: swimming in Million Dollar Beach, enjoying the attractions of the Village, and much more. Enjoy your visit to "The Queen Of American Lakes"!