Lake George Pontoon Boat Adventures
Diamond Point, NY
Come enjoy a truly personalized adventure on the water. Tubing, cliff jumping, swimming, hiking or whatever you like. The choices are yours!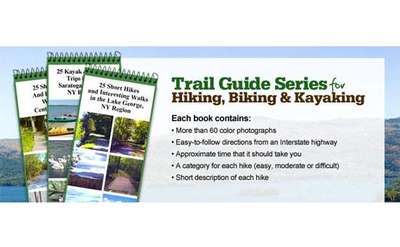 Common Man Books - Hiking, Biking & Kayaking Guides
Explore the great outdoors! Use our easy to follow trail guides for hiking, biking and kayaking in the Lake George and Saratoga Regions. The series is known as the "Common Man" series because the average man or woman can actually do these trails.