Find the Best Things to Do in Lake George: The Best Of 2021 Winners
You picked them - these are the absolute best things to do in Lake George! Each year we conduct the Best Of Lake George contest and fans vote on their favorites. From indoor fun to outdoor activities, check out the winners below.
Best Indoor Attraction: Fort William Henry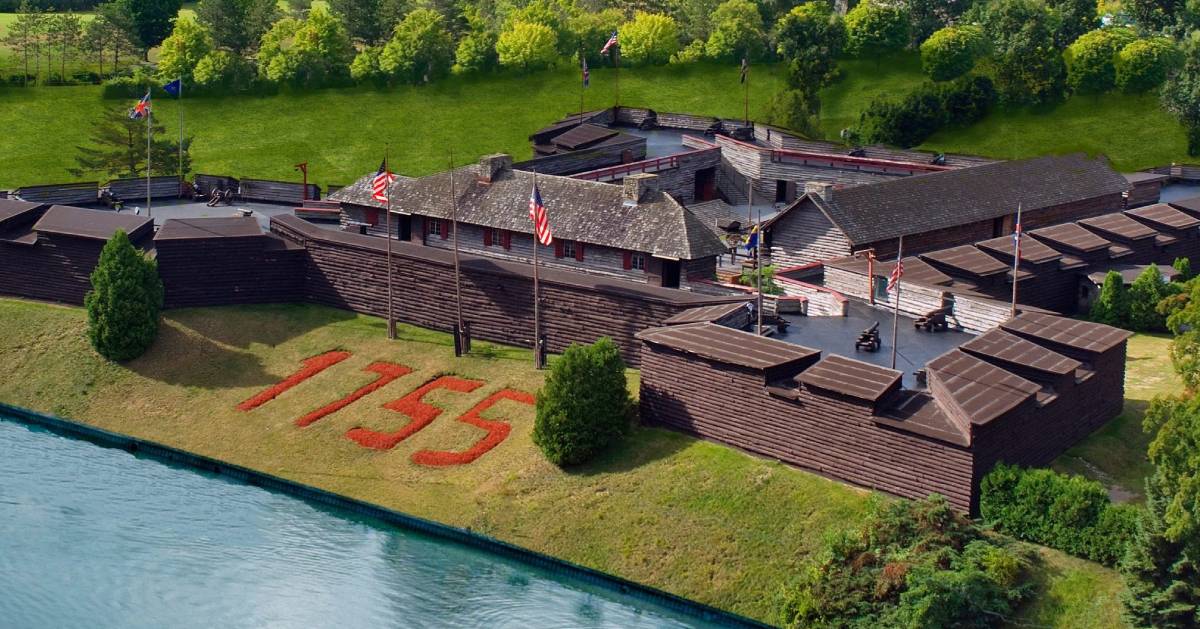 Take a deep dive into the Lake George area's rich history and significance in the French and Indian War at Fort William Henry. Although they host many reenactments, cannon firings, and more outdoor excitement, they win for Best Indoor Attraction for the museum and its engaging exhibits.
Best Outdoor Attraction: Bolton Boat Tours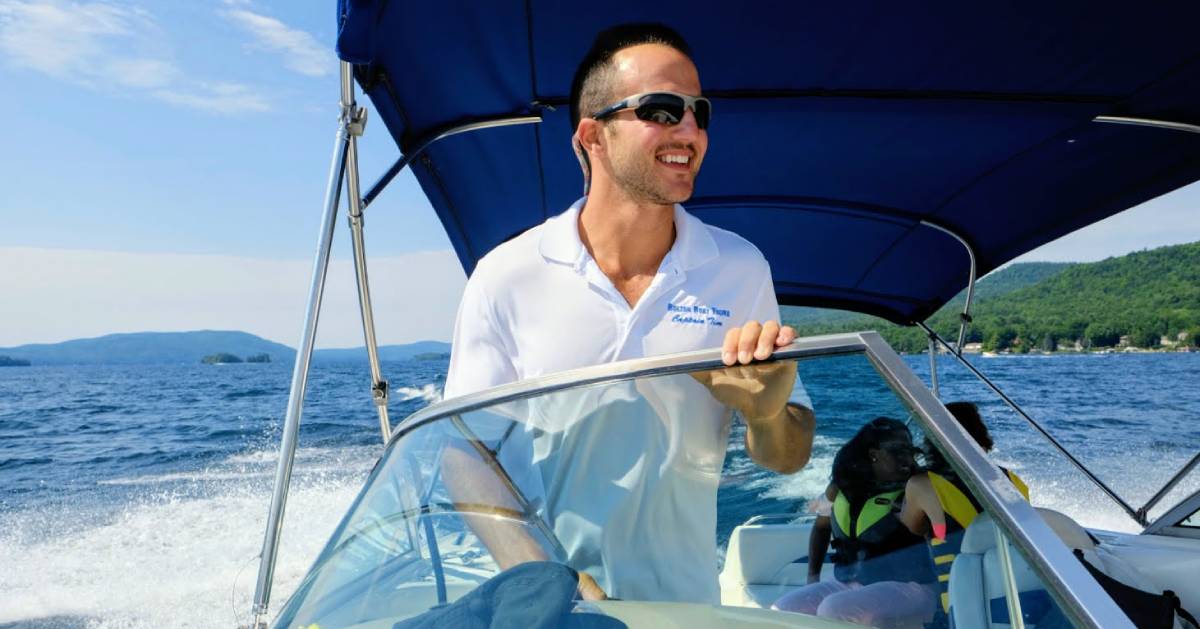 Situated in Diamond Point, Bolton Boat Tours takes home the gold for Best Outdoor Attraction for their knowledgeable guides and fun activities they offer on their guided boat tours. Tubing is favorite, along with cliff jumping, swimming, and light-tackle catch and release bass fishing. (Check out their near-perfect Google reviews!)
Best Kid-Friendly Attraction: Great Escape & Hurricane Harbor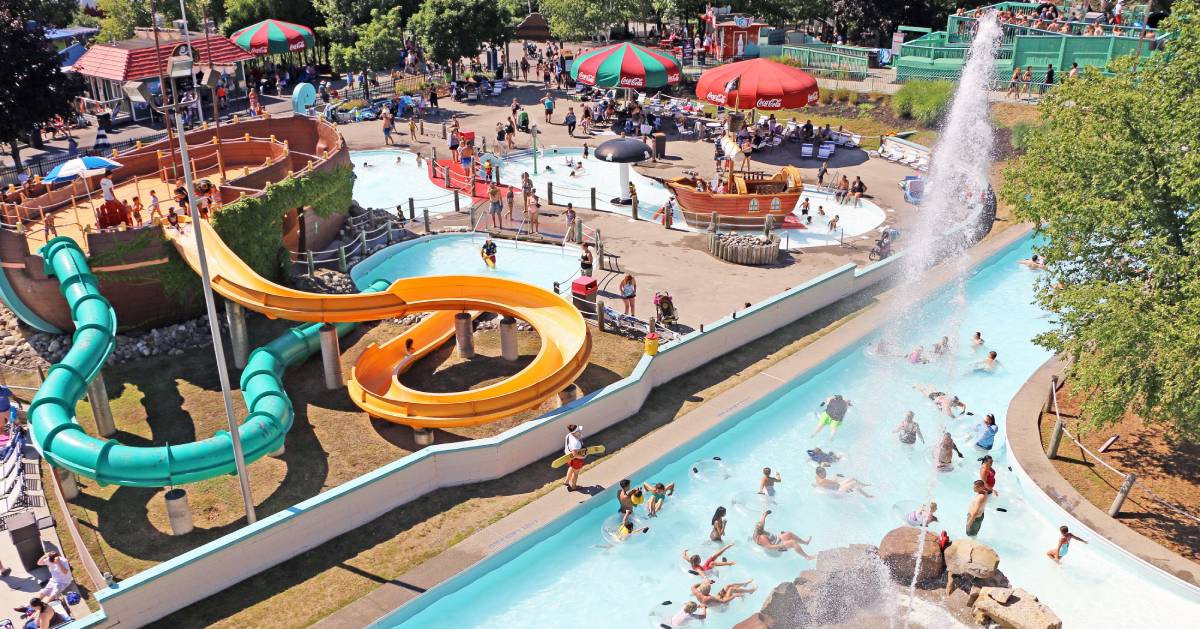 No surprise here, the Great Escape & Hurricane Harbor wins for Best Kid-Friendly Attraction. Locals and visitors of all ages love heading to this major attraction every summer and fall, but the amusement park is especially great at catering to kids, with rides and activities available for even the youngest tots.
Best Cruise or Boat Tour: Lake George Steamboat Company
The Lake George Steamboat Company gets crowned Best Cruise yet again! Their three cruise ships are a familiar and striking sight to see on the Queen of American Lakes. Experience this quintessential Lake George marvel for yourself when you a book a dinner cruise, sunset cruise, or another special tour.
Best Beach: Million Dollar Beach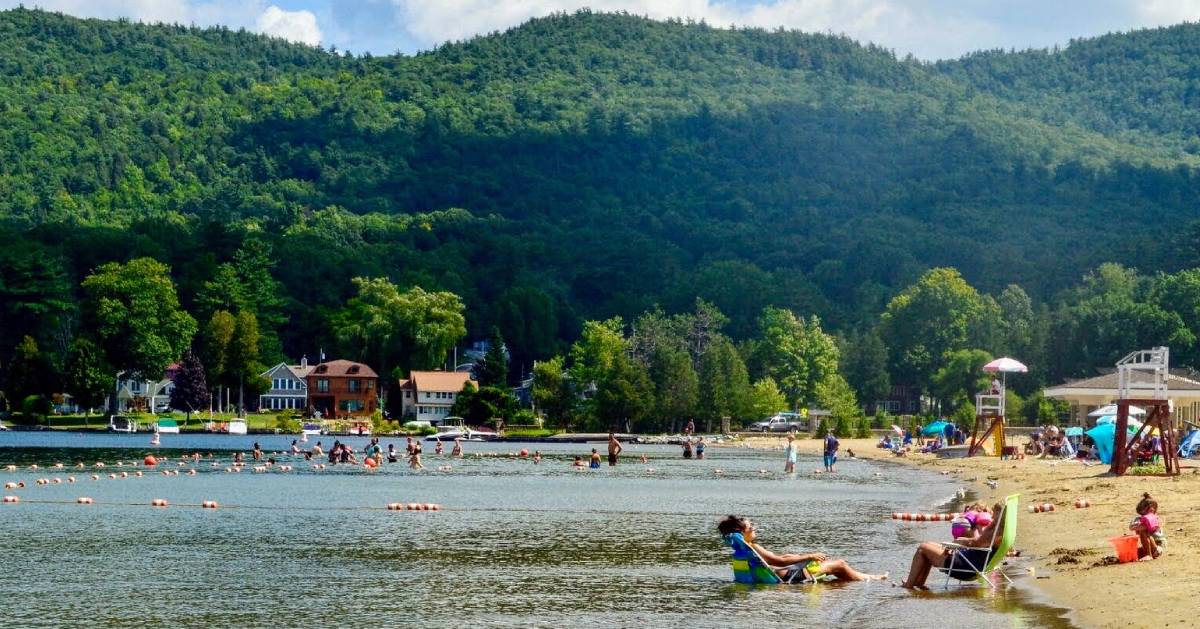 Located on the southern basin of Lake George, Million Dollar Beach is the place to be whenever the weather gets warm. The mountain views coupled with the beauty of the lake come together at this beloved summer hotspot, earning it the Best Beach title.
Best Mini Golf: Pirate's Cove Adventure Golf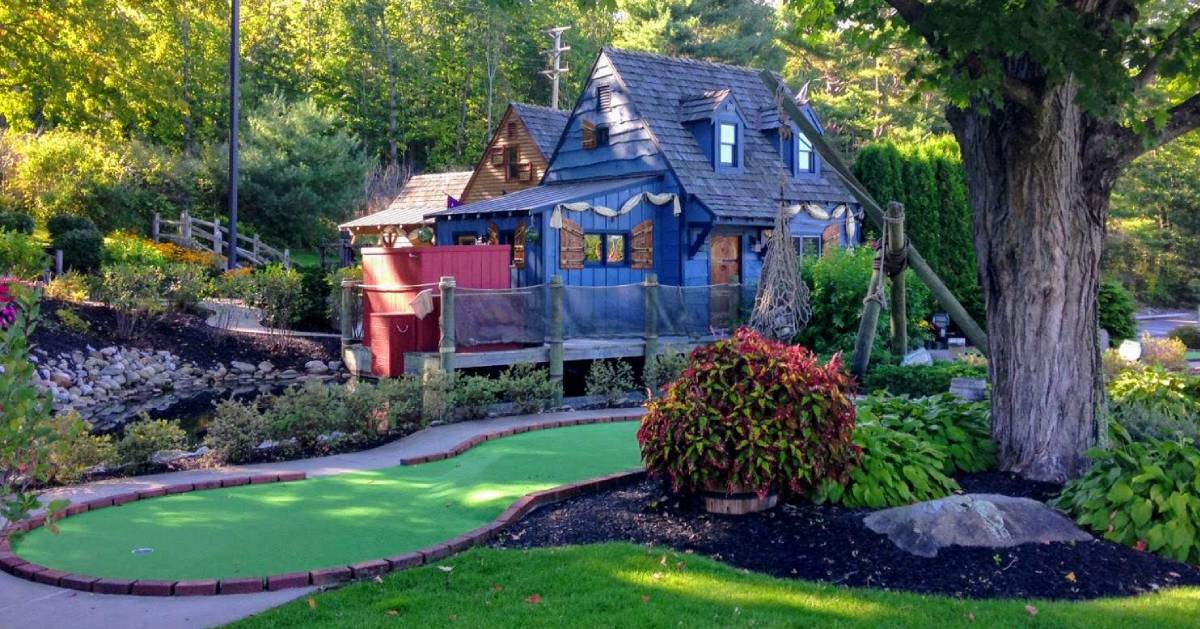 Did you know Lake George is the unofficial Mini Golf Capital of the World? It's true! So when we say Pirate's Cove Adventure Golf wins for Best Mini Golf it's a significant achievement, beating out quite a bit competition in the region. Make sure to plan an outing on your next visit to this pirate-themed attraction.
Best Shopping: The Factory Outlets of Lake George
With a ton of unique boutiques, shops, and stores in the area, in addition to Aviation Mall, shoppers have a lot of great choices. But The Factory Outlets of Lake George wins Best Shopping for their awesome prices, varied options, and the fact that they're open year-round.
Best Horseback Riding: Saddle Up Stables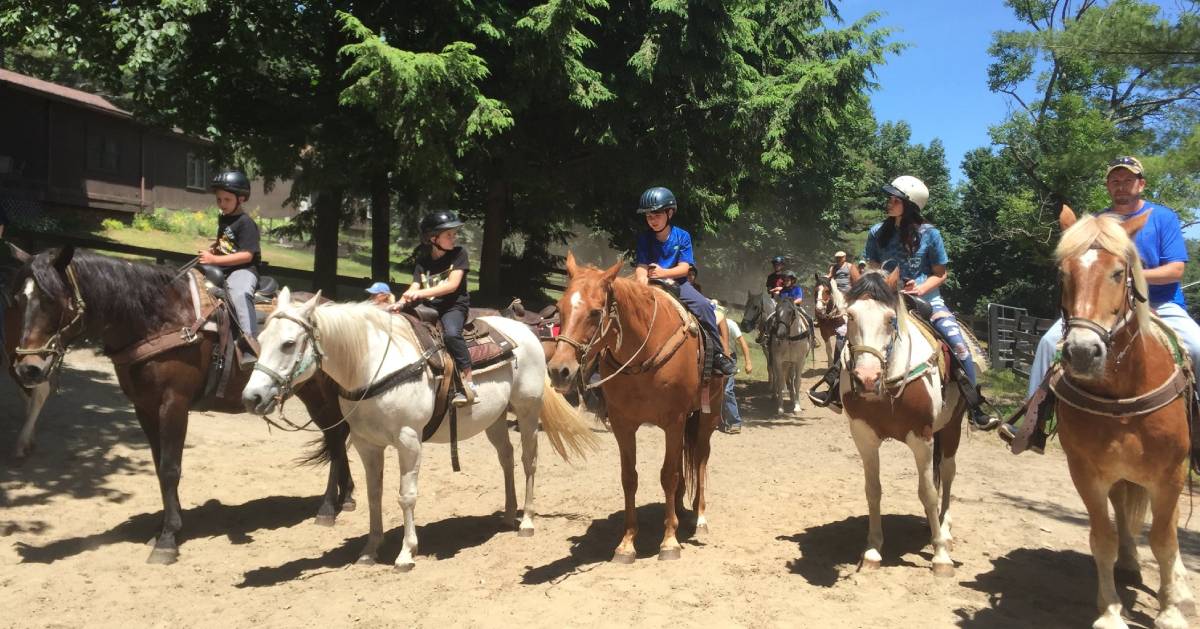 The family-owned and operated Saddled Up Stables provides a prime off-the-lake activity to enjoy in Lake George: the Best Horseback Riding! You can't go wrong with their friendly guides, beautiful trails, and well-groomed horses. They even offer hand-led pony rides for little ones and those not ready for the trail ride.
Best Attraction in Hadley & Lake Luzerne: Sacandaga Outdoor Center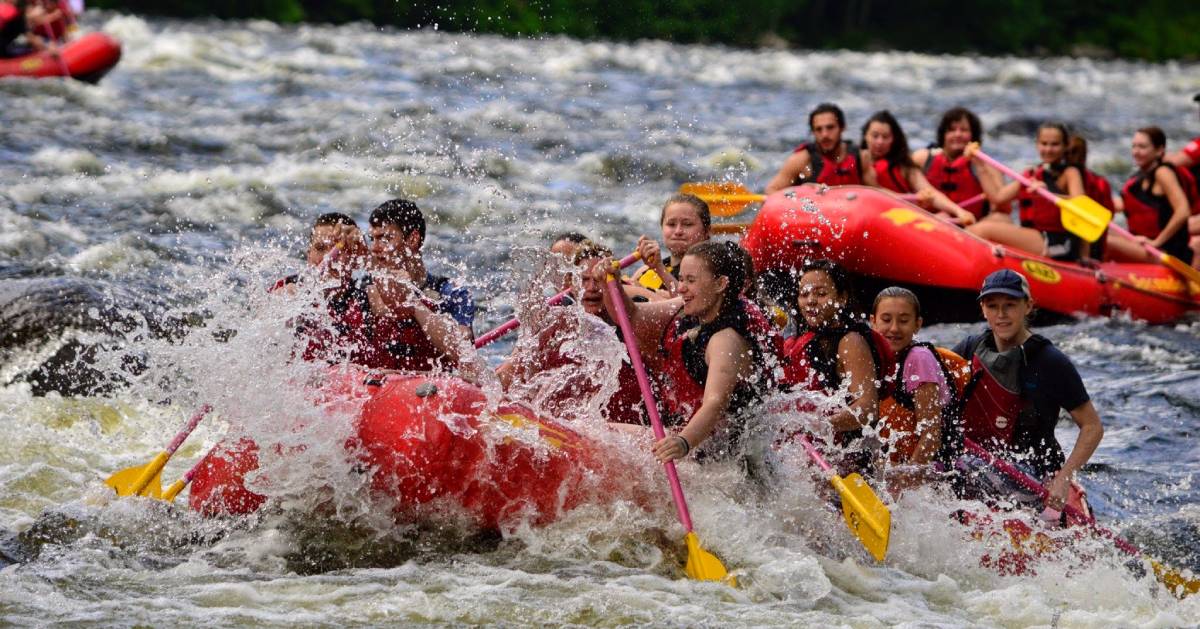 Whitewater rafting is a huge attraction for outdoor enthusiasts coming to the Lake George region and Adirondacks. There are many highly rated outfitters, but Sacandaga Outdoor Center collects their win for Best Attraction in Hadley & Lake Luzerne. As with Bolton Boat Tours, they boast almost-all-five-star reviews on Google, so read up on them for yourself.
Best Attraction in the Adirondacks, North of Lake George: Natural Stone Bridge & Caves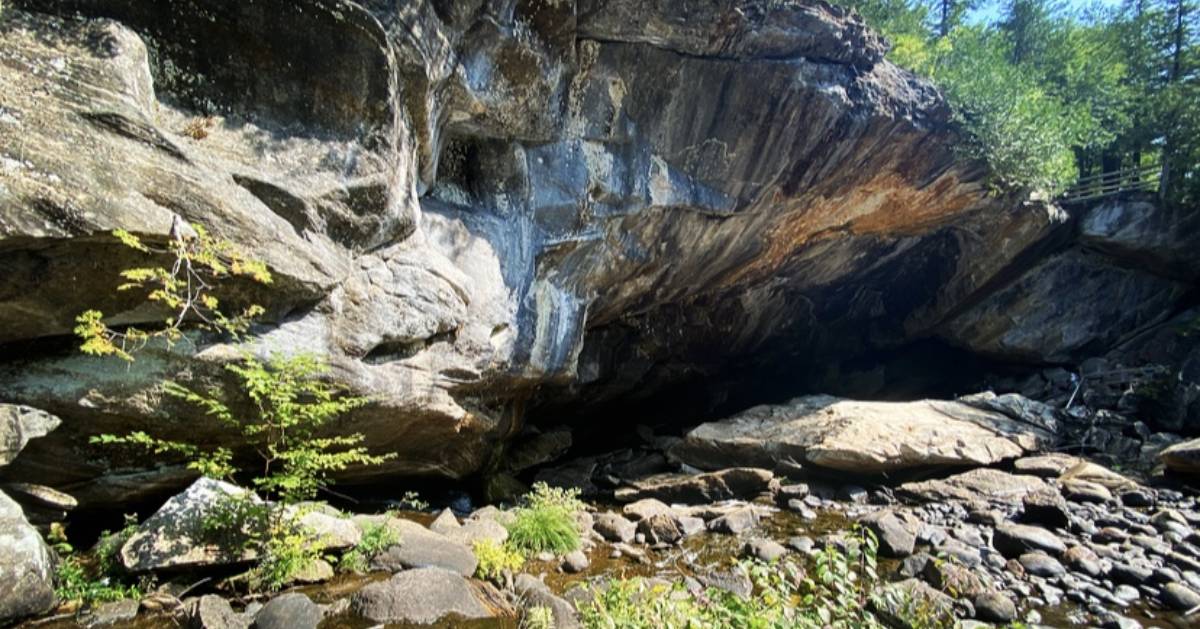 If you didn't know, now you do: the largest cave marble cave entrance in the eastern US is just about 25 minutes from Lake George in Pottersville. The Natural Stone Bridge & Caves takes home Best Attraction in the Adirondacks, North of Lake George, for their year-round opportunities to experience this ancient Adirondack geological wonder.