Lake George Trolley Information & Schedules
Why worry about parking when you can ride the Lake George trolley instead? Check out what you need to know below about the Lake George trolley, operated by the Greater Glens Falls Transit (GGFT).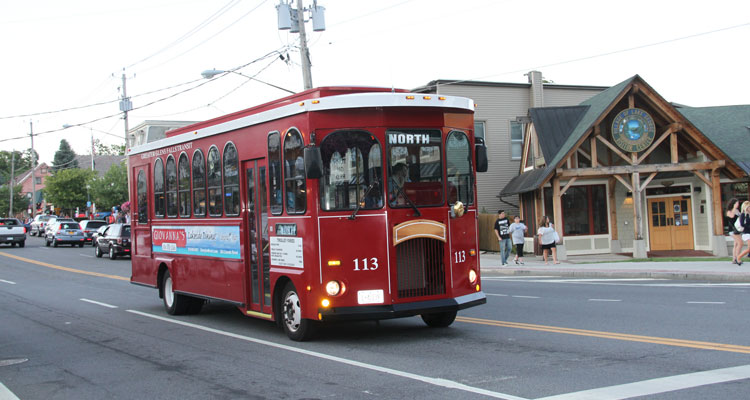 Trolley Schedule & Season 2023
The early season trolley schedule runs on Saturdays (and Sunday of Memorial Day Weekend) through June 17, 2023.
See the Early Season Trolley Schedule >>
The full season, daily trolley service begins on June 24, 2023, and operates through Labor Day, September 4.
See the schedule for Beach Road & Points North to Hearthstone Campground & Bolton >>
View the schedule for Beach Road & Points South to Glens Falls >>
Additional Details to Know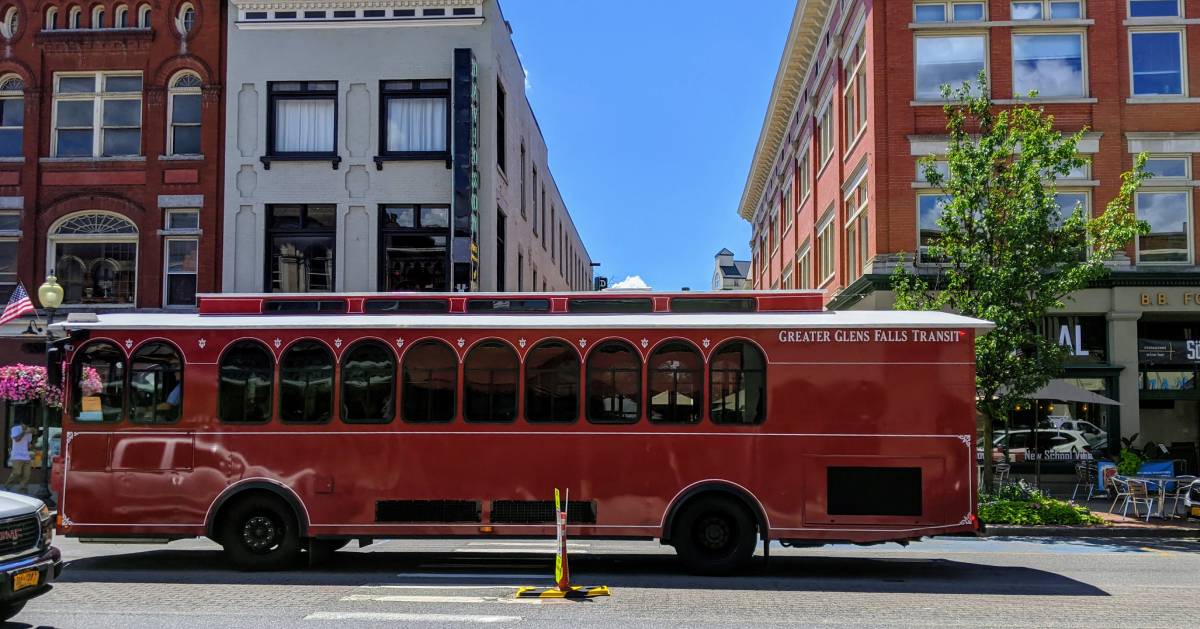 Heavy traffic at certain times may delay these schedules. If this occurs, your patience is appreciated.
All GGFT trolleys and buses are wheelchair accessible.
The buses have bike racks but the trolleys do not.
Schedules and transit information can be made available in an accessible form upon request to GGFT. This includes availability of information to persons with limited English proficiency.
For more information, including current COVID regulations, visit GFTransit.org or call 518.792.1085 Monday through Friday between 8:30am and 4:30pm.
See the Route Map
View the Route Map another way >>
Get info on parking in Lake George »