Parking Information for Lake George Village
Beautiful lakeside views, sandy beaches, live music, fireworks and a wide variety of special events attract visitors to Lake George year round.
With all those people, it can sometimes be hard to know where you can park. Luckily, with a little bit of planning, good timing, and some knowledge of the area, finding a parking spot in the Village close to your destination can be a breeze!
Jump To: Paid Street Parking | Free Street Parking | Handicapped Parking | Parking Lots | Tickets | Trolley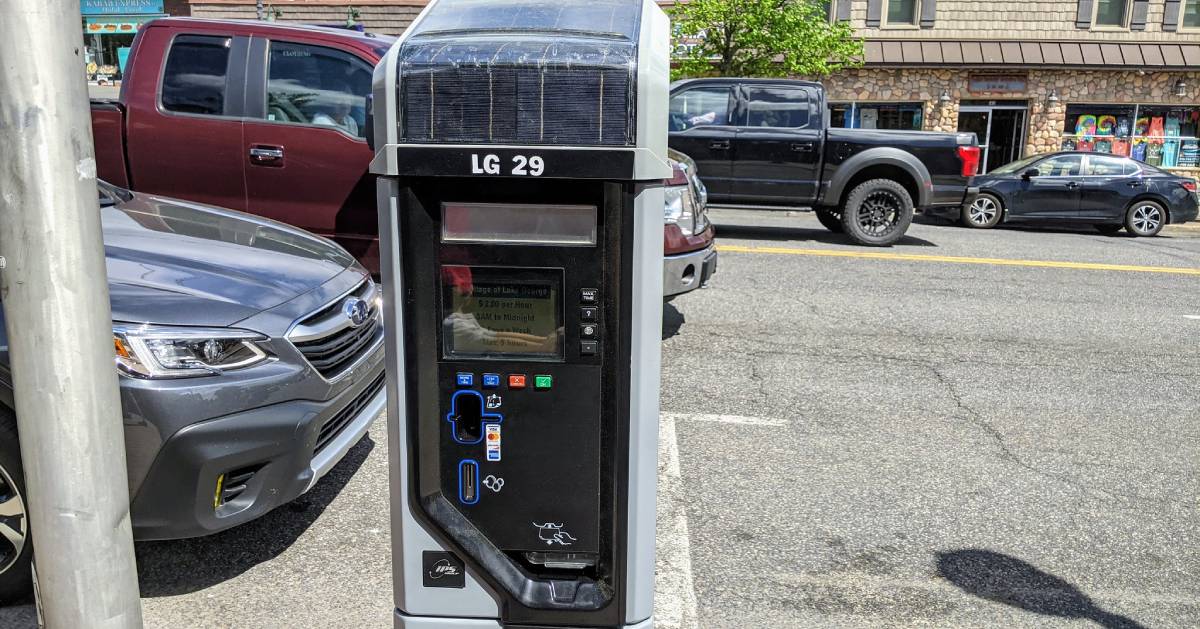 Make Use of Paid Street Parking
Most of the metered spots require the use of a pay station where you're issued a ticket that can be placed on your dashboard. There are also quarter-fed machines in some spots. Additionally, the Village has implemented a ParkMobile system, so drivers can pay for their meters via an app on their Smartphones that's connected to a payment method. Be diligent about feeding your meter and always look for "No Parking" signs to avoid getting a ticket.
All parking meters and pay stations are in operation and enforced from April 1 to October 31 annually. During hours when school is in session all meter operation is suspended on the west side of Canada Street, and east and west sides of Ottawa Street from the point north of Amherst Street, and also on the north side of Mountain Drive between Canada Street and Ottawa Street.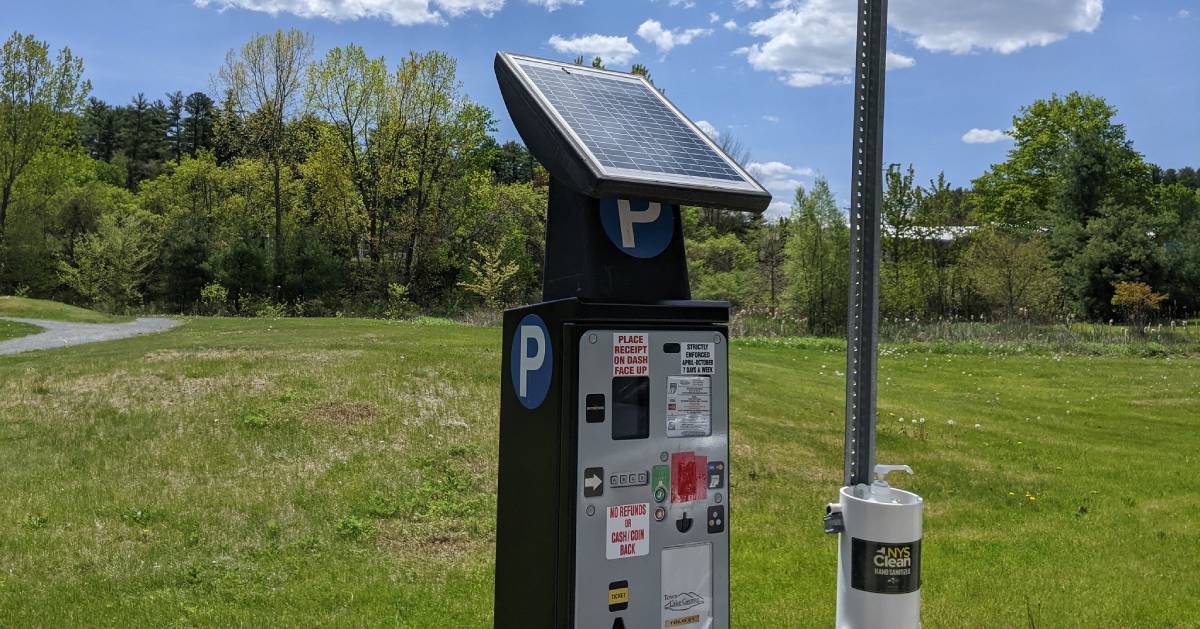 During summer months, parking regulations are strictly enforced from 8am through 12am. In late fall, throughout the winter, and in early spring, street side meters are covered and you may park free of charge at this time.
The electronic meters are $2 an hour. Some parking is under the pay-and-display system while others require quarters.
Canada Street / Route 9 - The main road through the Village
Ottawa Street, which runs parallel to Route 9 / Canada Street
James Street, located directly off Ottawa Street
Amherst / Lower Amherst Street, near Shepard Park
Dieskau Street
Part of McGillis Street
Elizabeth Little Boulevard, near Charles R. Wood Park (Pay & Display System)
Please note: It is advised to download the ParkMobile app before coming to the Village. When the Village is busy the cellular signal/WiFi drops, and connecting and downloading is very difficult.
Also note: parking fees are used to support free events, including fireworks and concerts, seasonal employees, and a Visitor Center. Thank you for your support!
Discover Free Parking
There are a few non-metered parking spots on the west side of Lake George Village. To find these free parking spots, turn onto McGillis Avenue. From there, drive to Helen Street, where you can find non-metered parking, or past Helen Street to Schuyler Street and beyond.
Be prepared to both arrive early and walk aways to your destination. Also, watch carefully for "No Parking" signs, as well as curbs and yellow lines, which indicate no parking.
Where to Find Handicapped Parking Spaces
The following parking areas are designated for vehicles displaying handicapped parking permits. They're marked and designated "Handicapped Parking Only; Permit Required."
2 Spaces on Beach Road South, in front of the Shirt Shack and Casualwear
1 Space on Beach Road South, across from the Lake George Steamboat Company
1 Space on Canada Street, in front of the Caldwell Library
1 Space on Canada Street, across from the entrance to Shepard Park
1 Space on Canada Street, next to the crosswalk to Shepard Park
1 Space on Lower Amherst Street, just east of Canada Street
2 Spaces on Lower Amherst Street, near the Boardwalk Restaurant
1 Space on Lower James Street
1 Space on McGillis Avenue, in front of Fun World Arcade
1 Space on Montcalm Street, in front of First United Methodist Church
1 Space on Montcalm Street, in front of the Caldwell Presbyterian Church
2 Spaces on Ottawa Street, just north of entrance to St. James Church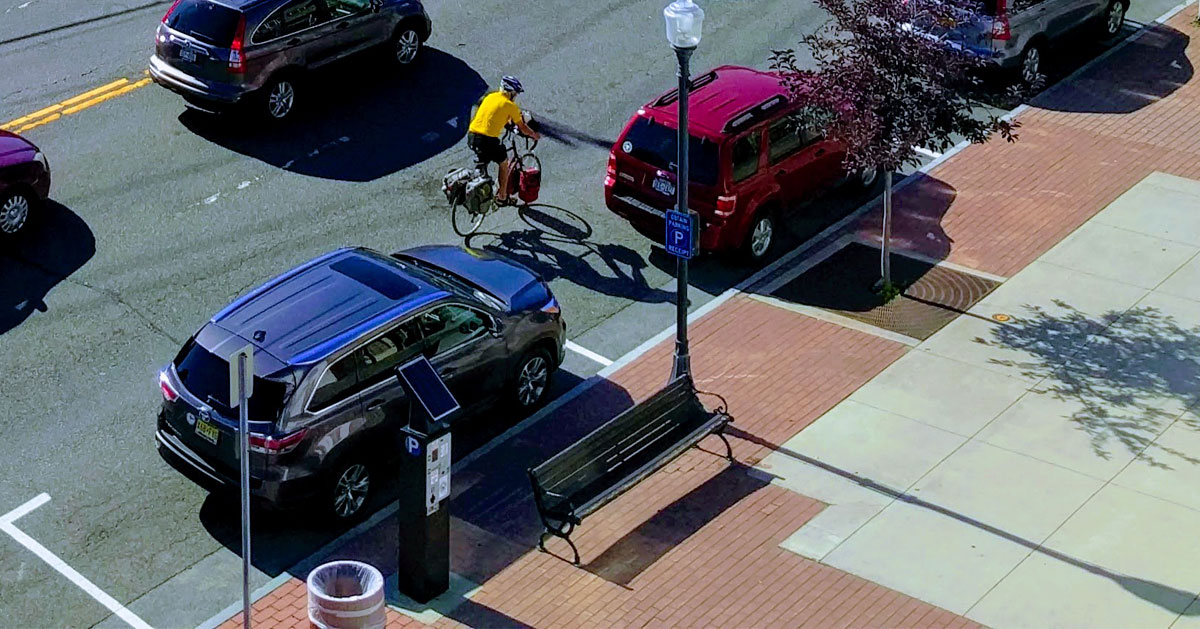 Snag a Spot in a Parking Lot
Paid parking lots are scattered throughout the Village. They are available for $2 an hour, though there are also some all-day parking options off Beach Road, near Charles R. Wood Park. Parking lots fill up very quickly, so be sure to get there as early as you can.
Here is where you will find parking lots right in the Village:
Quirk Lot, James Street Parking Lot, and Beach Road Lot allow for a maximum of 12 hours of parking. Parking fees are paid with a pay-and-display system. After picking a spot in one of these lots, find the pay-and-display kiosk. You can pay in $1 coins, $1 bills, and $5 bills; no change is given. Once you pay for your time, the machine will print out a receipt you'll put face-up on your dashboard.
Most of these are cash only; no debit or credit cards. There is kiosk in the Beach Road Parking Lot that accepts Visa and Mastercard; the kiosk by the Village docks on Beach Road and kiosks on the South side of Elizabeth Little Boulevard also accept these credit cards.
Got a Ticket?
Don't worry! Fines may be paid in person at the Lake George Town Court Building (20 Old Post Road), by mail at the same address, or electronically.
Opt for the Trolley
Planning to stay overnight? Try to book your lodging in Lake George at a place along the trolley route. The trolley is an inexpensive and convenient way to get around the Village as well as travel to points south (the shopping outlets), and points north (Bolton Landing).
Heading Up to Bolton Landing? Year-Round Free Parking Info
Bolton Landing is a beautiful ride north from Lake George Village on Route 9 N. Find information on where to park, here.