Parking Information for Lake George Village
Beautiful lakeside views, sandy beaches, live music, fireworks and a wide variety of special events attract visitors to Lake George year round.
With all those people, it can sometimes be hard to know where you can park. Luckily, with a little bit of planning, good timing, and some knowledge of the area, finding a parking spot in the Village close to your destination can be a breeze!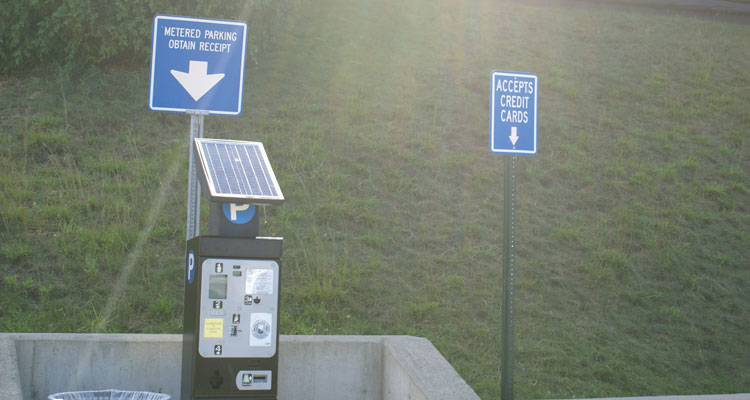 Make Use of Street Parking
Most of the metered spots require the use of a pay station where you're issued a ticket that can be placed on your dashboard. There are also quarter-fed machines in some spots. Be diligent about feeding your meter and always look for "No Parking" signs to avoid getting a ticket.
Parking is enforced mid-May through September. During summer months, parking regulations are strictly enforced from 8am through 12am. In late fall, throughout the winter, and in early spring, street side meters are covered and you may park free of charge at this time. The electronic meters are $1 an hour.
Canada Street / Route 9 - The main road through the Village
Ottawa Street, which runs parallel to Route 9 / Canada Street
James Street, located directly off Ottawa Street
Amherst / Lower Amherst Street, near Shepard Park
Dieskau Street
West Brook Road, near Charles R. Wood Park (Pay & Display System)
There is non-metered parking, but it's limited, and you should be prepared to both arrive early and walk a ways to your destination. Also, watch carefully for "No Parking" signs, as well as curbs and yellow lines, which indicate no parking. Free, non-metered parking can be found past Schuyler Street and on Helen Street.
Note that parking fees are used to support free events, including fireworks and concerts, seasonal employees, and a Visitor Center.
Find Parking Lots
Paid parking lots are scattered throughout the Village. They are available for $2.00 an hour, though there are also some all-day parking options off Beach Road, near Charles R. Wood Park. Parking lots fill up very quickly, so be sure to get there as early as you can. Here is where you will find parking lots right in the Village:
Across from the Lake George Steamboat Company on Beach Road
Quirk Lot
James Street Parking Lot
James Street Parking Spaces adjacent to the James Street Parking Lot
West Brook Parking Lot
Million Dollar Beach - this lot provides parking for 200 cars at $10 per car for the day
Got a Ticket?
Don't worry! Fines may be paid in person at the Lake George Town Court Building (20 Old Post Road), by mail at the same address, or electronically.
Take the Trolley
Planning to stay overnight? Try to book your lodging in Lake George at a place along the trolley route. The trolley is an inexpensive and convenient way to get around the Village as well as travel to points south (the shopping outlets), and points north (Bolton Landing).