The Festival Commons at Charles R. Wood Park
Event Schedule 2017
17 West Brook Road
Lake George, NY 12845
The Festival Commons at Charles R. Wood Park is a multi-purpose facility located on the former Gaslight Village property (17 West Brook Road) in Lake George. It includes 2.5 landscaped acres, an environmental park, a children's playground, a skate park, and a water feature. The Festival Commons is perfect for hosting live concerts and performances, fairs, markets, and corporate events.
2017 is the third season for the Festival Commons at Charles R. Wood Park, and the summer and fall are packed with great events.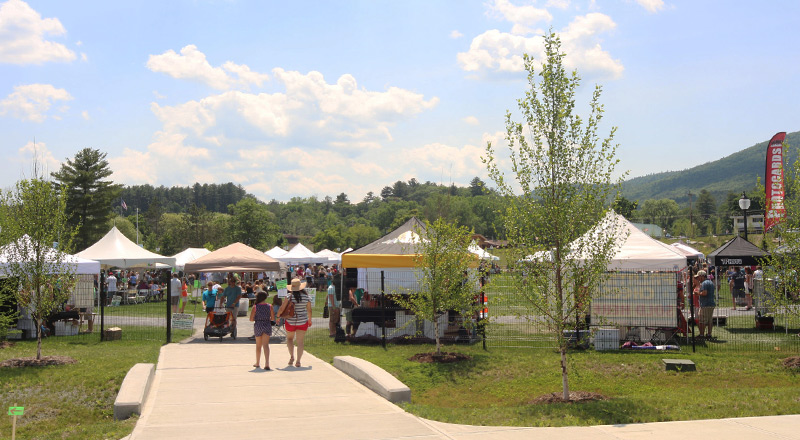 Check out the 2017 Festival Commons schedule as announced so far:
Please Note: This schedule is subject to change and is up-to-date as of August 2017.
May 19 - 21: Law Enforcement Officers' Weekend
June 2 - 4: ESTRA Tow Show
June 5 - 10: Americade
July 8 - 9: Nordesee Auto Show
July 14 - 16: EVP Queen of the Lakes Pro-Am Volleyball Tournament
July 23 - 24: Lake George Film Festival
August 12 - 13: British Music Invasion Weekend
August 22: Lake George Music Festival "Sounds Of Our Time"
August 26 - 27: 260th Siege and Surrender of Fort William Henry
September 2 - 3: Adirondack Independence Music Festival
September 7 - 10: Adirondack Nationals Car Show
September 15 - 17: Hemmings Motor News Concours D'Elegance
September 24: Marshall Tucker Band 45th Anniversary Tour