Pappy's Playground: A Unique Kids Play Area at Charles R. Wood Park
17 Elizabeth Little Boulevard (formerly West Brook Road), Lake George, NY 12845
Pappy's Playground is the children's corner of Charles R. Wood Park. It's a unique play area with climbing structures, tunnels, walking paths, and more fun around every corner. Make sure to walk through this fun area of the park next time you're in Lake George with the kids!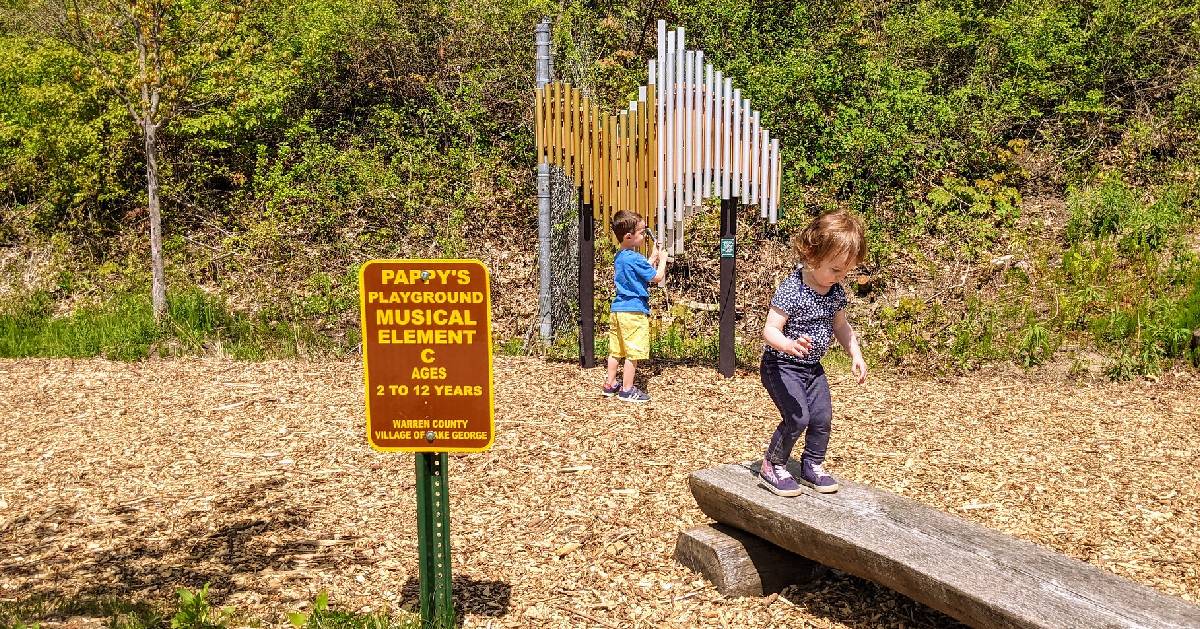 The playground/play area is set up in such a way to encourage kids to explore and use their imaginations. There are canoes to climb in, a musical element to play, a cave crawl to run through, an embankment slide to coast down, an elevated log walk to maneuver, and a stepping boulders labyrinth to navigate.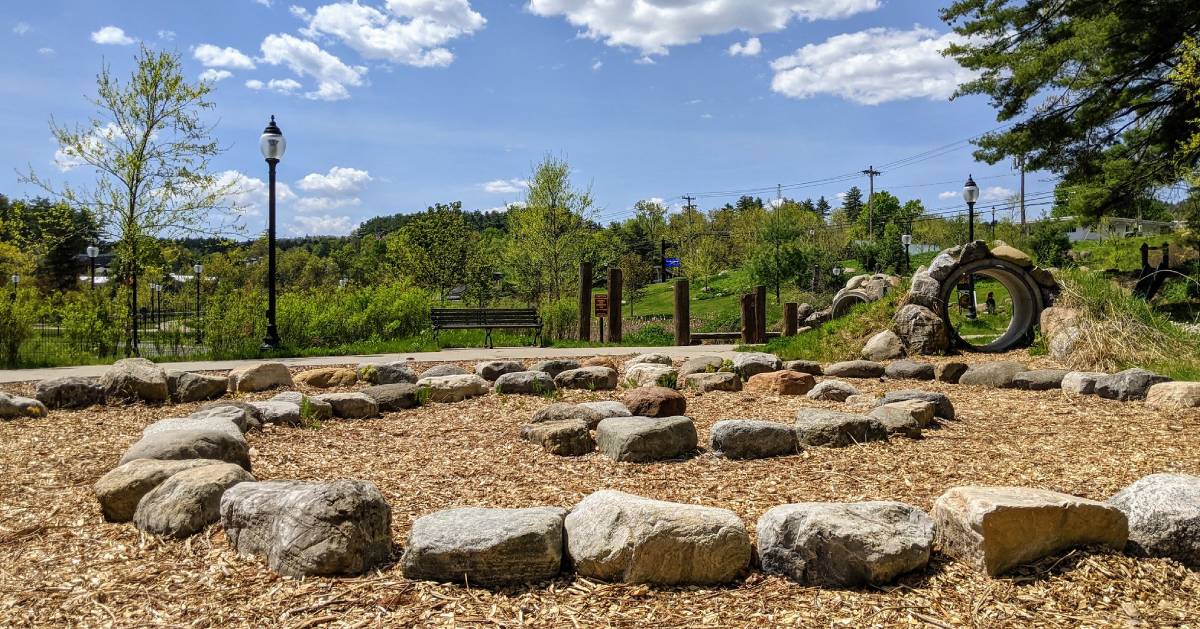 This nature-themed park opened in 2015 and also includes informative signage about local wildlife like butterflies and porcupines. (Did you know that male butterflies filter out minerals from water they drink to deliver them to the females when they mate?)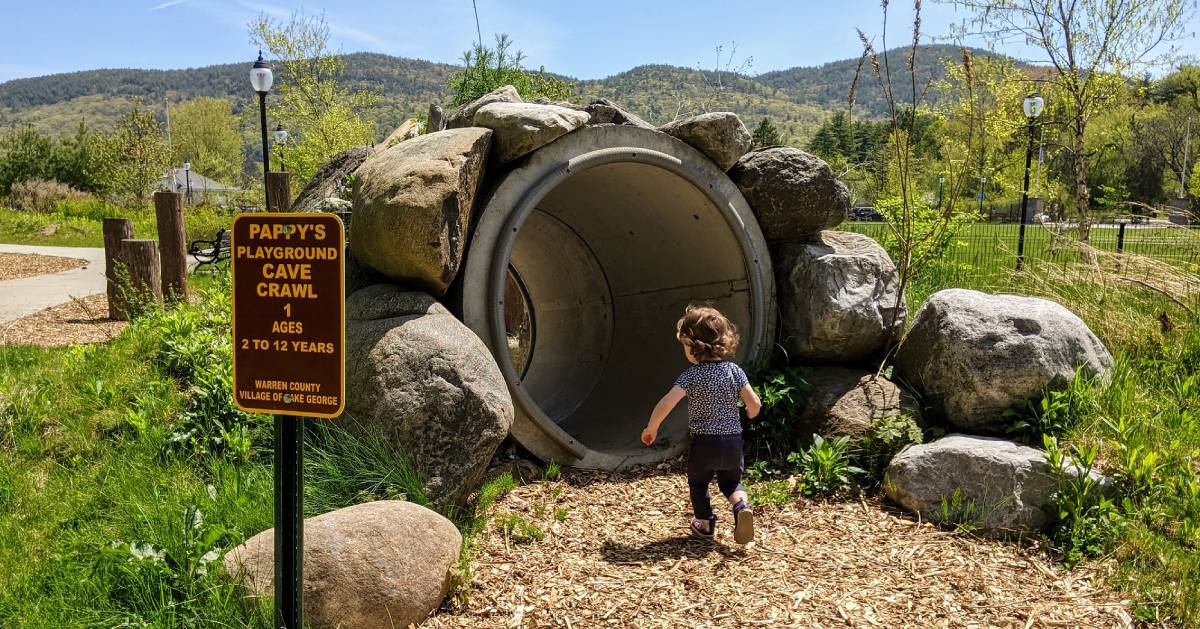 In addition to educational signage you'll also find signs labeling all of the play area equipment, complete with age recommendations; most are for ages 5 to 12, but there are some elements appropriate for children as young as 2.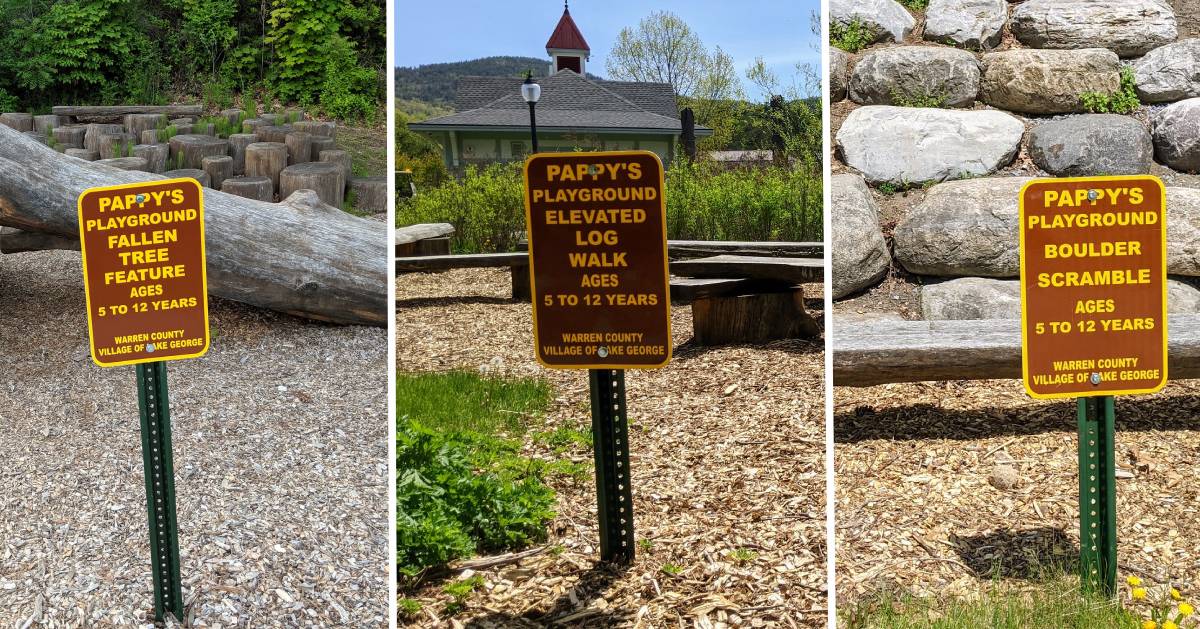 Pappy's Playground borders the Festival Commons area and is close to public restrooms and the skate park, also located within Charles R. Wood Park.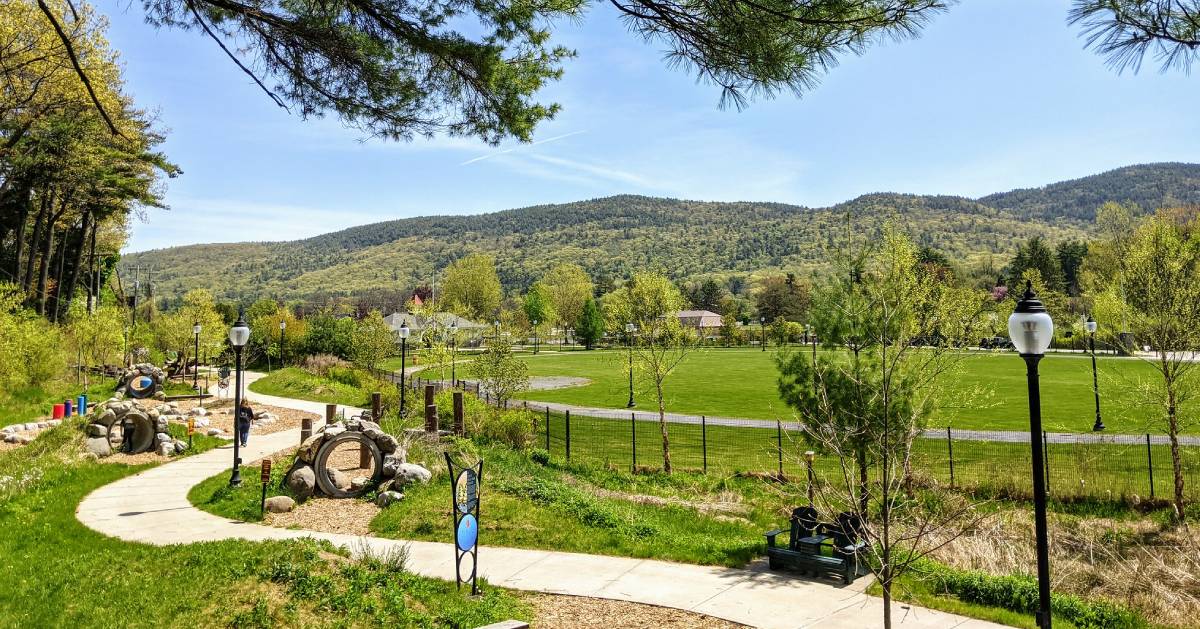 Please note, dogs are prohibited at Pappy's Playground, and the facilities are unsupervised, so use at your own risk and keep a close eye on the little ones.