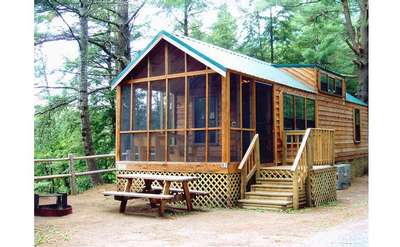 Schroon River Escape Lodges & RV Resort
If you're looking for a family-friendly campground in the Lake George area, make Schroon River Escape Lodges & RV Resort your next vacation destination! Located in Diamond Point, NY, Schroon River Escape offers campsites, cabins, and glamping.
Posh Primitive
At Posh Primitive, you'll find custom made tents, queen-size beds, fresh linens, and an ideal location in the southern Adirondacks. Farm-to-table meals are provided, and well-behaved dogs are welcome.
Adirondack Safari
Note: Adirondack Safari is closed for the 2020 season due to the COVID-19 pandemic. They have every intention of being open for the 2021 season assuming there are no COVID-related interruptions.
Orenda: An Authentic Adirondack Back Country Retreat
Orenda is an all-inclusive outdoor retreat nestled in the Adirondacks and provides a perfect getaway for outdoor enthusiasts of all levels. We provide you with spacious canvas cabins that are completely furnished and will make you feel cozy.