Fall Hiking & Biking Hotspots in the Lake George Area
There are so many opportunities to get out and explore Lake George throughout autumn. The region is packed full of trails for all levels of hikers and bikers that will take you to views you won't want to miss this colorful season. On foot or by bicycle, see what Lake George has to offer!
Discover Lake George Area Fall Hikes
Hiking is a great way to get some fresh air and enjoy views of fall foliage. When you hike in the Lake George Region, you get to experience firsthand the beauty of the Adirondacks. Climb your way to the top of one of the area's peaks and get rewarded with spectacular views. Don't forget your phone or camera!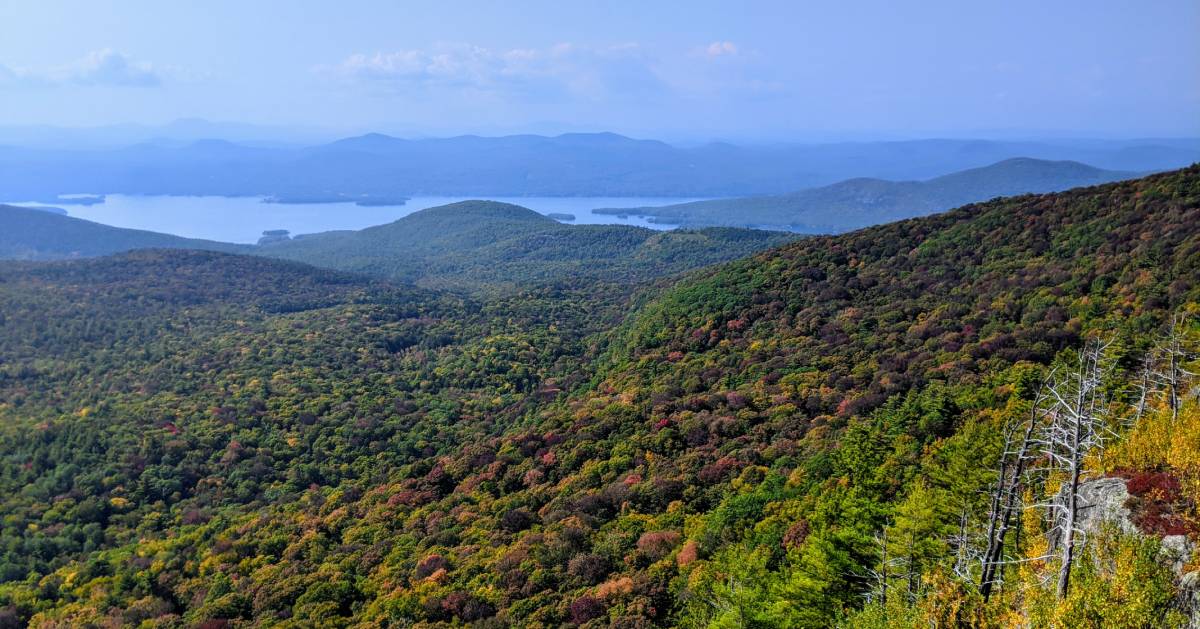 On the east side of Lake George, Sleeping Beauty Mountain is a moderate hike that offers wonderful views of the lake. The hike is suitable for older children who can handle rocky sections, and the trail itself is 5-7.5 miles round trip.
Prospect Mountain is one of the most popular hikes in the Lake George Region because of its easy access from the Village. The entire hike is about 3 miles round trip, but it should be hiked slowly if you're bringing young children (some areas are steep). Through the end of October, you can drive up Prospect if you don't feel like hiking, and you'll still get great views.
Take a trip up Black Mountain on the east side of Lake George for an amazing view at the summit. Although there are a few challenging spots, the hike is well worth the reward at the end. It's about 2.5 miles long, so plan for the trip ahead of time.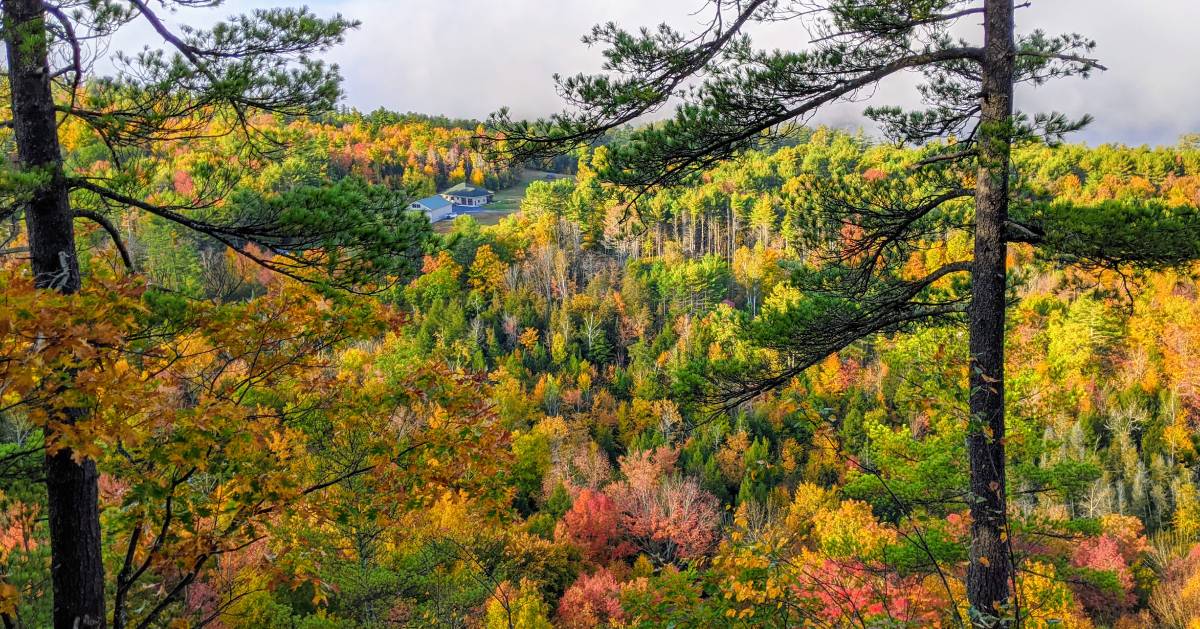 Stewart Mountain
A lesser-known gem that's part of the Chestertown Challenge, Stewart Mountain is a short (under a mile!) but slightly steep. You're rewarded at the top with picturesque views of Loon Lake, Gore Mountain, and residences. If you're hiking with little ones, this might be your best bet.
Find Places for Fall Biking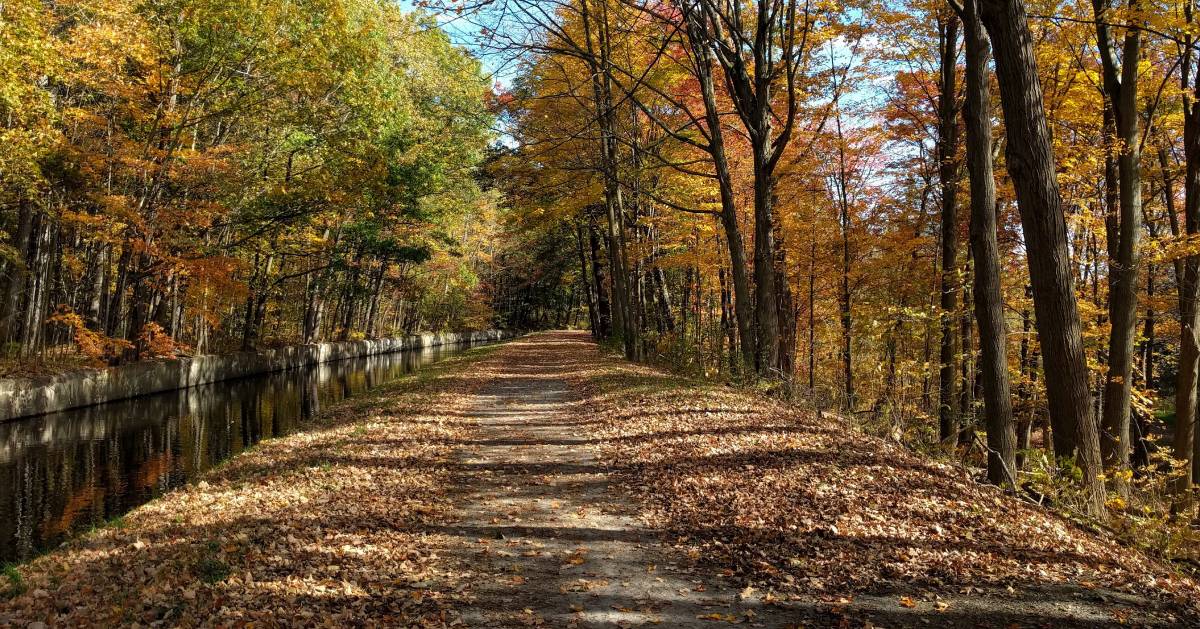 The Feeder Canal Trail is 9 miles and goes from Queensbury to Fort Edward along the historic canal system. Start at Hudson River Overlook Park or Haviland Cove Park.
Go for a bike ride along the Warren County Bikeway this fall! The 9.5-mile long trail takes you from Lake George Village, through Queensbury, and into Glens Falls. There are picnic tables and scenic spots along the way, and you'll even pass over a few bridges.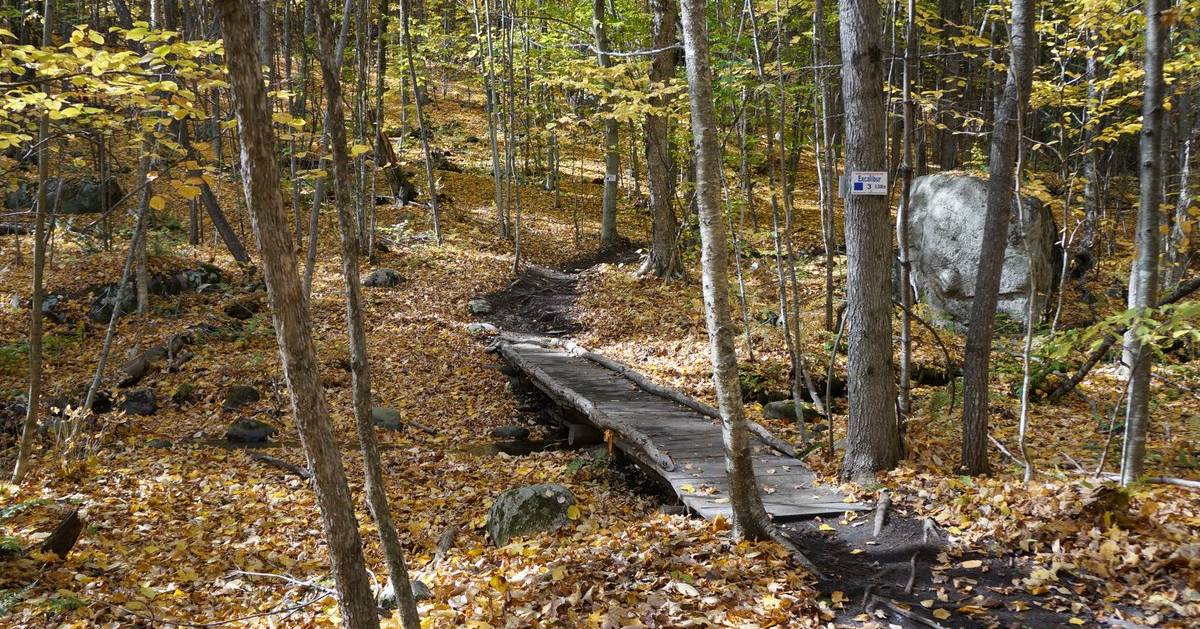 A short drive from Lake George is the Gurney Lane Recreation Area. Bring your bike and check out the 3.5 miles of single track mountain bike trails and 6 miles of double track mountain bike trails. Parking is available at the trailheads.
« Back to the Leaf Peeping Guide