Prospect Mountain
Prospect Mountain is one of the most popular hikes in the Lake George Region at roughly three miles round trip. The trailhead is conveniently located in Lake George Village, and the summit features outstanding views of the lake and surrounding area.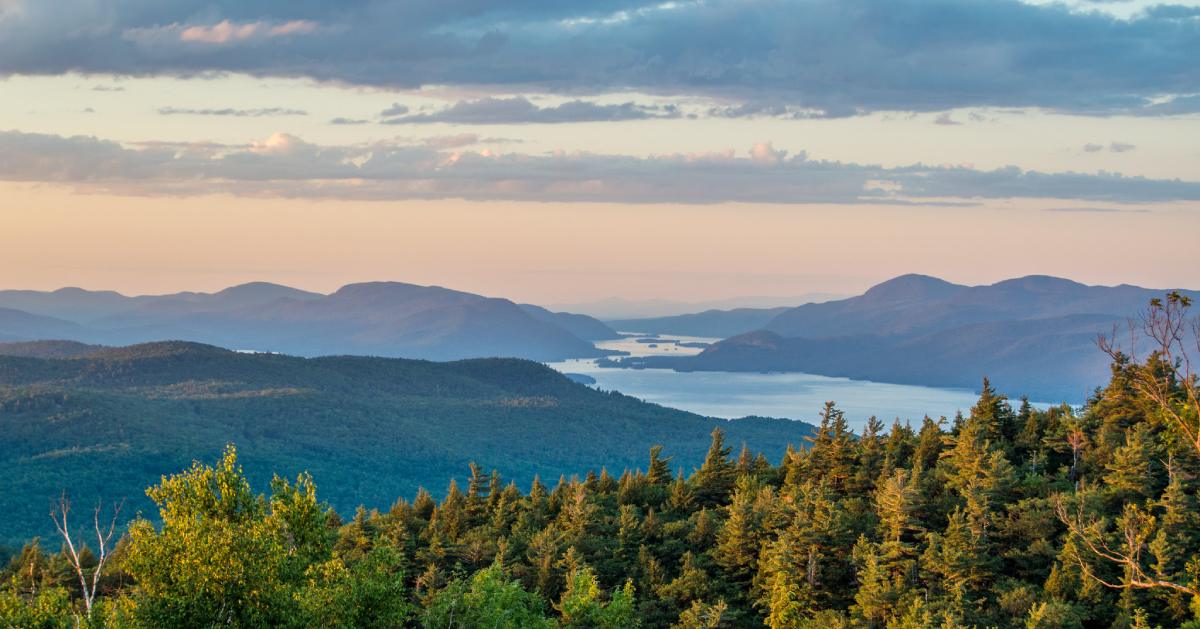 Getting There
The Prospect Mountain trail begins on Smith Street in Lake George Village. From Exit 22 of I-87, turn right onto U.S. 9/Canada Street, then right onto Montcalm Street (across from Shepard Park).
Continue on Montcalm, then turn right onto Cooper Street and travel one block until you reach West Street. Turn left onto West Street, go up one block, and turn left onto Smith Street. On Smith Street, you'll see a sign indicating the beginning of the trail. There is a small public parking area off the side of the road by the trailhead, but street parking is available throughout the village (seasonal fees).
Have you ever seen people walking above I-87 just south of Exit 22? This is part of the Prospect Mountain trail! Once you cross over the highway on the enclosed, elevated bridge, the more typical portion of Prospect Mountain's trail will begin.
Hiking to the Summit
Because the trail's steep grade makes it quite difficult in spots, this three-mile round trip hike is not recommended for young children. The terrain is fairly rocky, and you'll want to wear good hiking shoes for the steep inclines. There are a few opportunities to rest on your way to the top.
Upon reaching the summit (2,030 feet above sea level), hikers will be rewarded with 100-mile views of Lake George and the Adirondacks. A parking area and day use area are located nearby.
On the top of Prospect Mountain, visitors will notice remnants of the Prospect Mountain Cable Incline Railway, which was at one time the longest cable railroad in the world. It was built in 1895 to transport wealthy visitors to the Prospect Mountain House, a hotel previously only accessible by horse-drawn carriage. The hotel eventually burned down, but its fireplace is still visible today atop the mountain.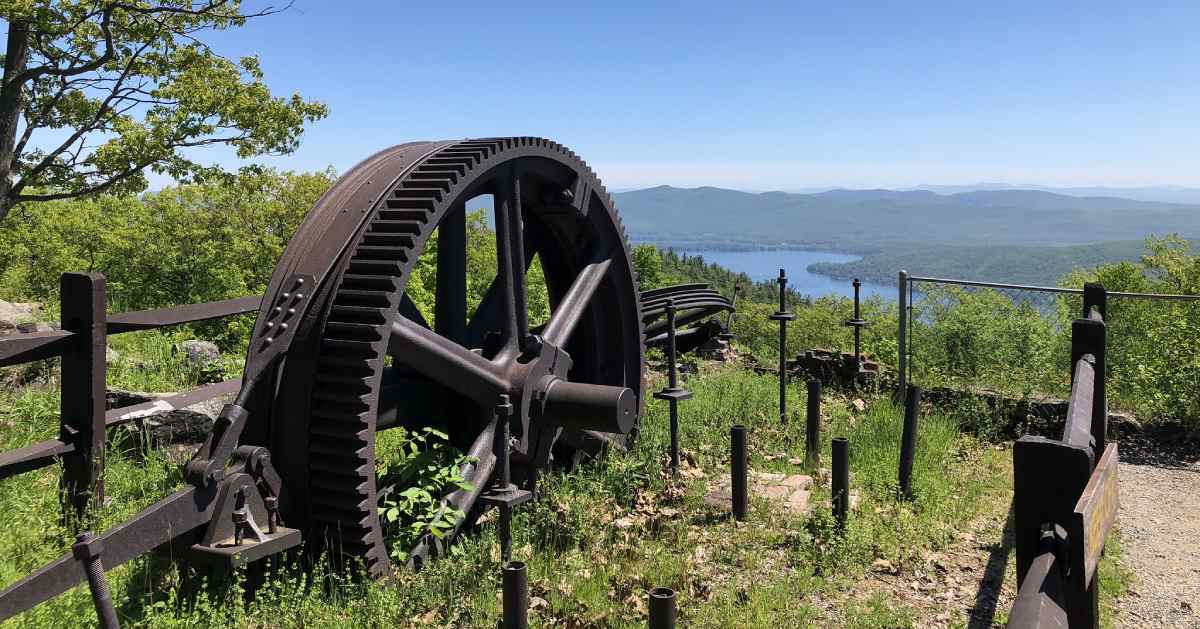 Drive Up Prospect Mountain
If you would still like to experience the panoramic views, but are unable to hike to the summit, you can drive to the top on the Veterans Memorial Highway. This 5.5-mile long route was built in 1969 and allows everyone to enjoy the scenery from Prospect Mountain's summit.
To access the Highway, travel 1/2-mile south of Lake George Village on Route 9. The entrance is on the right directly opposite the Lake George Chamber of Commerce. The Highway is open seasonally (from May 29 - November 11, 2021), and there is a small fee to access the route.
See the video and transcript »