Drive Up Prospect Mountain Via The Veterans Memorial Highway
Prospect Mountain is one of the most popular hiking spots around Lake George, but if you are not able to hike to the summit, you can still experience the amazing views. A short drive up Veterans Memorial Highway leads to scenic outlooks along the way and a large picnic area at the top of the mountain.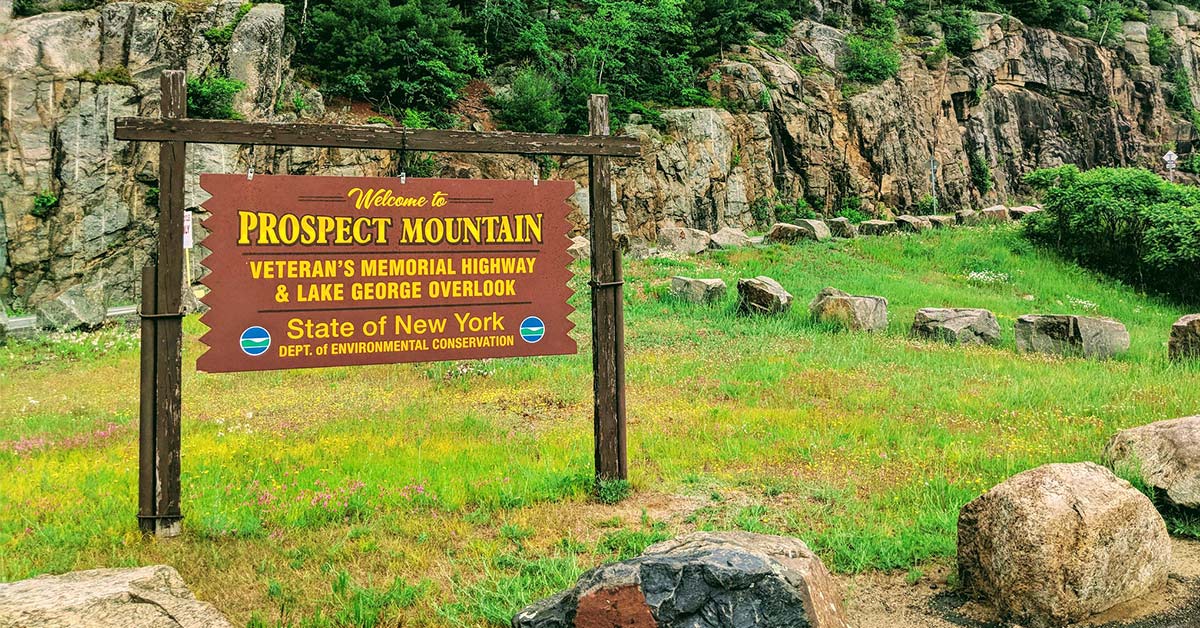 Important Updates for 2020
To help prevent the spread of COVID-19, the following precautions and changes will be in place:
The shuttle is not operating
Picnicking is prohibited, and the picnic pavilions are not available to rent
Restrooms are closed
View scopes at the pull-offs and on the summit have been dismantled
The Ride to the Top
The Veterans Memorial Highway is a 5.5-mile long route that is open daily from July 1 through November 11, 2020, weather permitting. The hours are 10am to 6pm through Labor Day, and then 9am to 5pm through the fall. The turn for the highway is located on Route 9 approximately 1/2-mile south of Lake George Village and directly across from the Lake George Chamber of Commerce.
There are three scenic outlooks with pull-off spots on the way up to the summit, and each offers some great photo opportunities. (View scopes temporarily dismantled for the 2020 season)
Farther along is a large parking lot where all vehicles will be left.
Pricing Varies By Vehicle
NOTE: There is no charge to access the highway in 2020. The fees listed below are what you can expect during a typical year.
There is a small fee to access the route up Prospect Mountain and park in the lot.
Cars/Vans: $10
Motorcycles: $5
Bicycles: $2
Buses: $50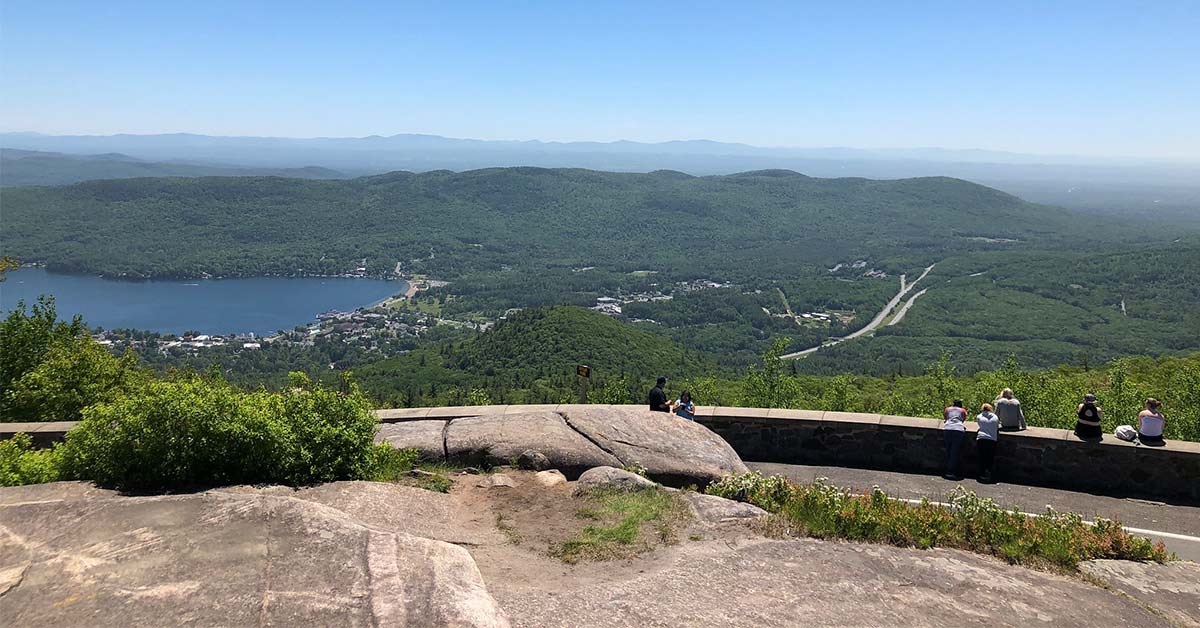 « Inspired to hike? Back to the Lake George Hiking Guide
Not full after your picnic? Here are some great Lake George restaurants »