Drive Up Prospect Mountain Via The Veterans Memorial Highway!
Prospect Mountain is one of the most popular hiking spots around Lake George, but if you are not able to hike to the summit, you can still experience the amazing views. A short drive up Veterans Memorial Highway leads to a outlooks along the way and a large picnic area at the top of the mountain.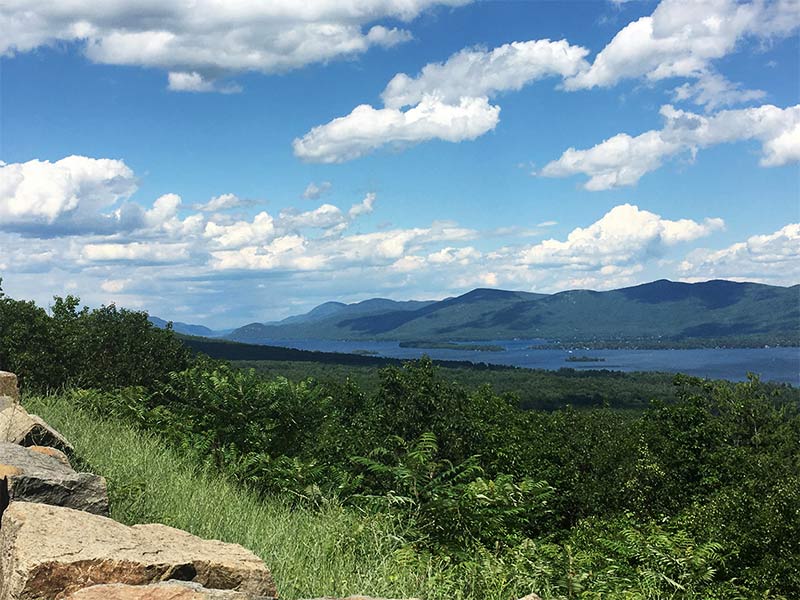 The Drive To The Top
The Veterans Memorial Highway is a 5.5-mile long route that is open daily from Memorial Day until early November (closed for 2017 season), weather permitting. The turn for the highway is located on Route 9 approximately 1/2-mile south of Lake George Village and directly across from the Lake George Chamber of Commerce.
There are three scenic outlooks of Lake George with pull-off spots on the way up to the summit for some great photo opportunities.
Farther along is a large parking lot where all vehicles will be left. There are a couple parking spots available at the top for wheelchair access. From the parking lot, there are two options to reach the summit: take the Prospect Shuttle from the parking lot or explore the mountain's nature trails that lead from the lot to the top. There are also rest rooms available adjacent to the parking lot.
Pricing Varies By Vehicle
There is a small fee to access the route up Prospect Mountain and park in the lot.
Cars/Vans: $10
Motorcycles: $5
Bicycles: $2
Buses: $50
If your car or van has a New York State license plate and one of the passengers is 62 or older (with I.D.) the whole vehicle can drive up for free Monday-Friday! There are also "Rent Me Cars" available for $5.
Picnic Next to History
In addition to the view from the top, visitors can enjoy a large picnic area. There are several tables and grills for public use and a covered pavilion that is available for booking. Call (518) 668-3352 to book the pavilion for $75. If it is not booked, it is available on a first come, first serve basis. Be sure to check out the historic remains of the Prospect Mountain Cable Incline Railway and the Prospect Mountain House at the summit as well.
The picnic area is strictly pack it in, pack it out. There are no trash receptacles on the mountain, so help keep the mountain clean by taking all your trash back down with you.
« Inspired to hike? Back to the Lake George Hiking Guide
Not full after your picnic? Here are some great Lake George restaurants »