Chestertown Farmers' Market
Chestertown, NY
Spring, late summer, and early fall are perfect seasons for visiting farmers' markets. From the small, mom-and-pop stand at the corner, to the large, organized market with multiple vendors and extensive selections, it is definitely worth the trip.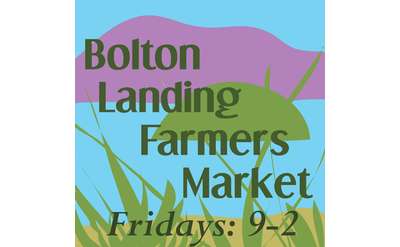 Bolton Landing Farmers Market
Just 10 miles north from Lake George Village in Bolton Landing behind the TOWN HALL at 5 Cross St on Fridays, 9AM to 2PM. Our market features over 40 vendors with local items from produce to crafts, live music and much much more.
Glens Falls Farmers' Market
Glens Falls, NY
The Glens Falls Farmers Market Association has been bringing locally grown, produced and crafted products to the communities surrounding Glens Falls for over 40 years.