Celebrate 4th of July in the Lake George Region
Note: Thursday night fireworks displays are usually one of the most popular summer events in Lake George, typically preceeded by the Independence Day celebrations. This year is a little bit different, and many fireworks have been cancelled. Click through to the events below to find details.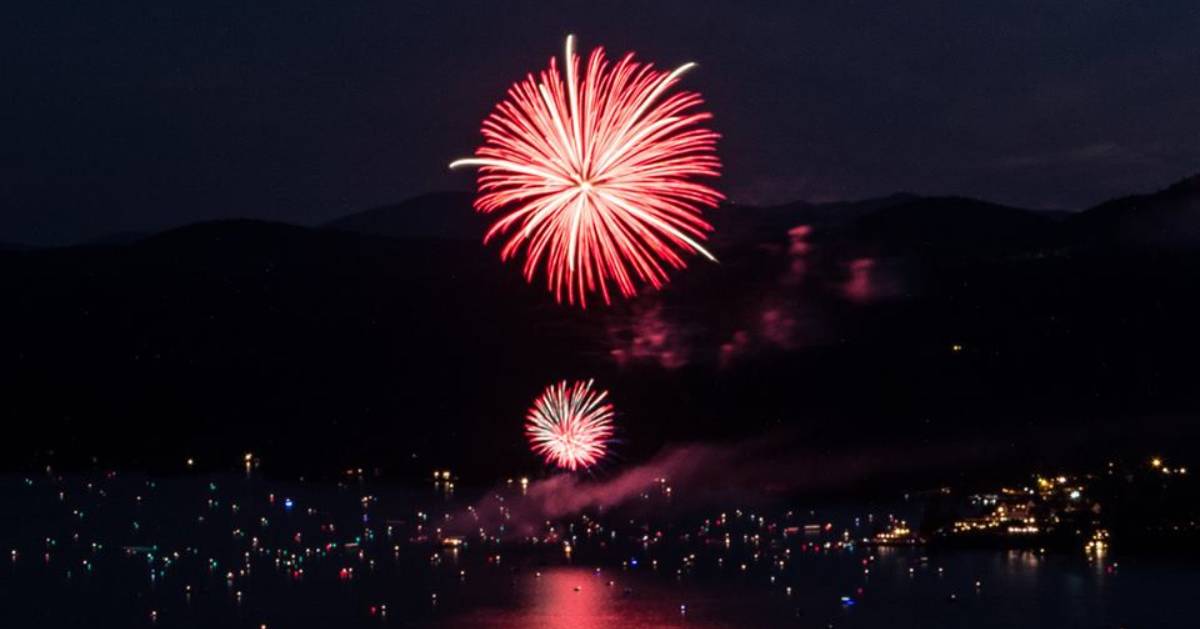 Fireworks in Bolton Landing over Shelving Rock, photo credit to Jon Volza
Find 4th of July Fireworks Around Lake George:
No upcoming events
PLEASE NOTE: This page is dedicated to Independence Day fireworks shows ONLY, in and around Lake George. Not all of the fireworks happen directly on July 4th.
You can find more information about the weekly summer fireworks in Lake George here »