Summer Fireworks Schedule in Lake George
Who doesn't love a great fireworks display? Lake George has fireworks scheduled at dusk on Thursdays each summer. Head to Lake George Village around 9:30pm on the below dates. See below under "More Fireworks in the Region" to find more fireworks going on.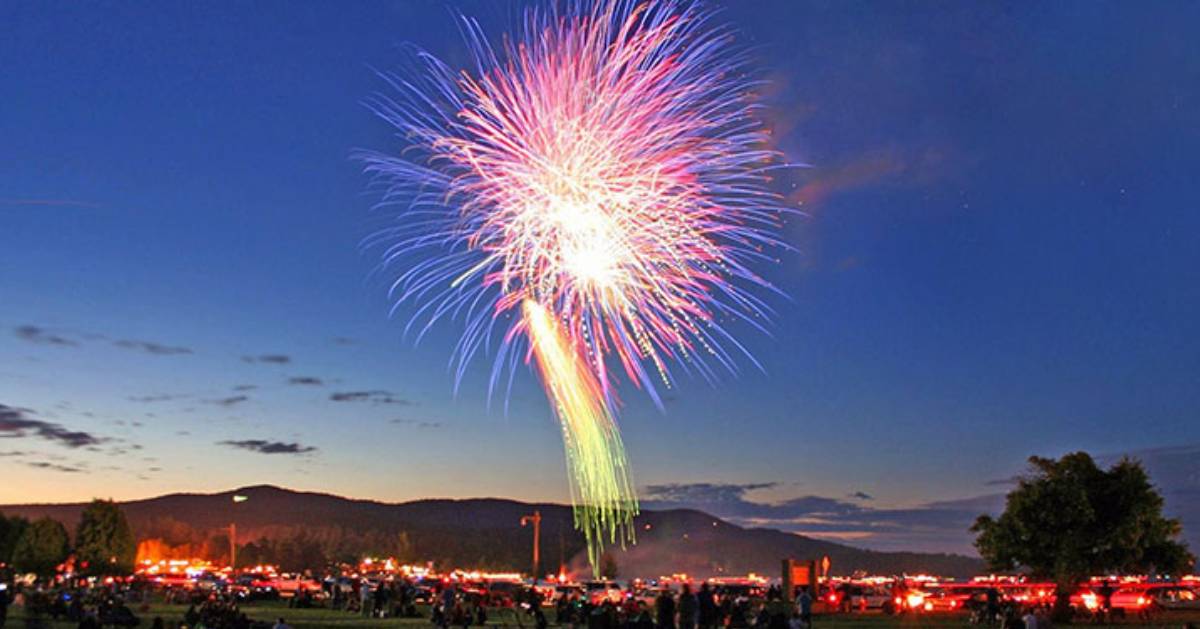 Photo credit: Debbie Sweet
Please note: The fireworks schedule is subject to change, and are weather dependent. The Mayor will make the decision by 4pm if the fireworks are to be cancelled. Please contact the Village of Lake George at 518-668-5771 with questions or for last-minute updates.
Stay tuned for the 2020 schedule as the information becomes available. For an idea of what to expect, check out last year's details:
2019 Summer Fireworks on Thursdays: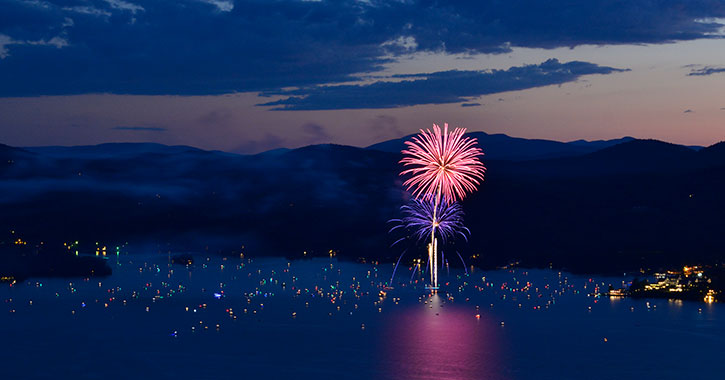 Photo: Jon Volks
Where to Watch the Fireworks:
The best place to watch the fireworks is along the waterfront in Lake George Village between Shepard Park Beach and Million Dollar Beach.
Book a stay at a lodging property that has views of the fireworks »
More Fireworks in the Region:
Looking for 4th of July fireworks throughout the region? Check them out here »
WATCH: Fireworks Video
Wondering what to expect during the summer fireworks over Lake George?
Click here to watch a video of the Lake George fireworks!
Bolton Landing (just 5 miles north) also puts on some fireworks displays in the summer.
See all local fireworks events »
Discover more FREE summer events in Shepard Park »