Great Places to Stay in Lake George with Views of the Fireworks
Love watching the fireworks in Lake George? We're rounded up a list of the best places to stay for an awesome view! Whether you want to stay right in the middle of the Village or on a quiet bay, there are plenty of options for you to find the perfect place to stay with great views of the fireworks.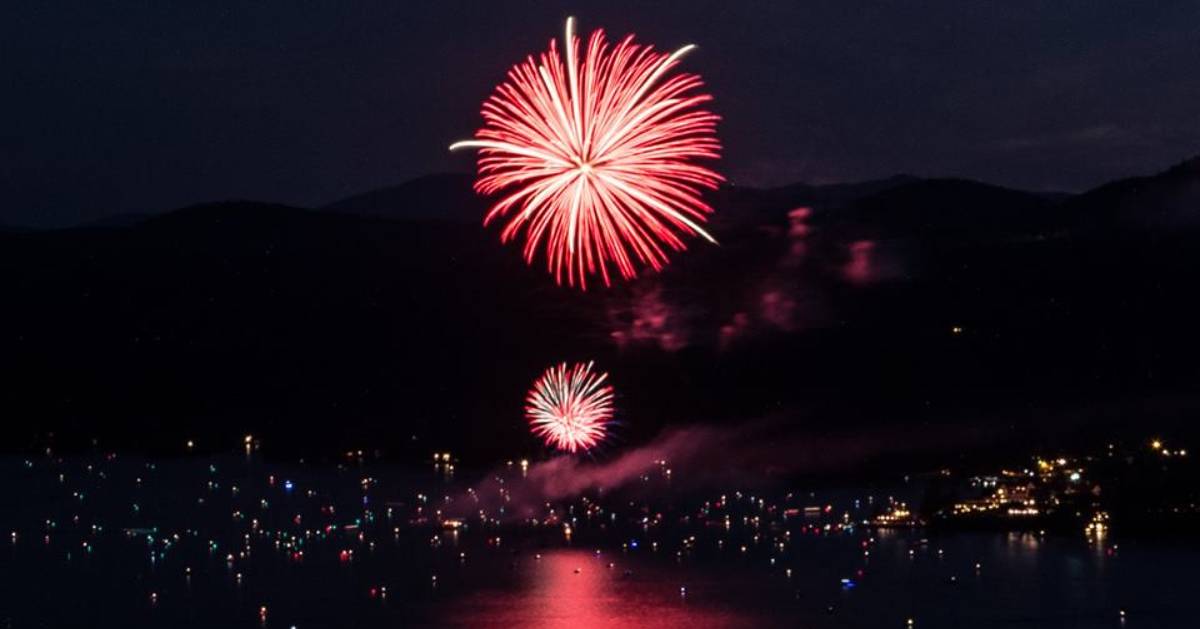 Lodging with Fireworks Views From Private Beaches
With third floor terrace and private beach views of the fireworks, Surfside on the Lake is a great place to stay if you're looking for a private, guaranteed spot to view the fireworks in Lake George. You'll also love their Rooftop Cabana Bar!
Located right on Canada Street with a beach area on the lake, Park Lane Motel is a top spot to watch the fireworks on Lake George. Their lakefront patio has tables, Adirondack chairs, and gas grills. Relax and enjoy a cocktail as you watch the show.
Watch the fireworks from over 300 ft of sandy private beach at Marine Village Resort. They have a variety of lodging options and a great restaurant right on the premises. You can even rent canoes, kayaks and paddle boards for a nominal fee!
Grab a drink at the beach bar and settle in to watch the fireworks from Scotty's private beach. There's beach volleyball, an arcade, watersport rentals, and more family fun to be had at Scotty's. The bay is quiet and just north of Lake George Village, so you'll get the best of both worlds!
Lodging with Fireworks Views From Decks, Rooftops & Balconies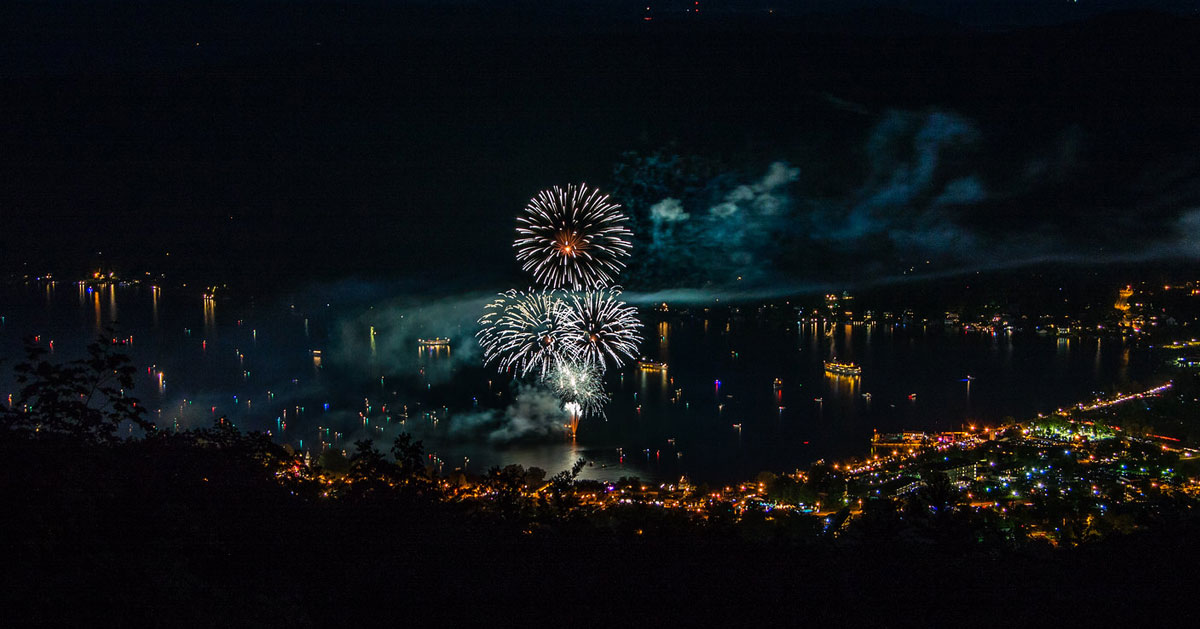 The Fort William Henry Resort's captivating Beach Road views of Lake George also make it a prime spot to take in the fireworks (especially if you're lucky enough to snag one of their gorgeous lake-view rooms). Catch the show from the grounds or pool deck as you look out over the South Basin. We also love their fabulous on-site amenities and proximity to the historic Fort William Henry Musuem!
Located right in the Village, the Lake Motel has great views of the Thursday night fireworks from their pool deck, lake deck, and two-level dock. When you stay here, you'll also enjoy four fire pits and special activities every night in July and August.
Not right on the water, the Holiday Inn Resort nevertheless has great views of the fireworks from their fire pit and surrounding outdoor seating area. We recommend requesting a room on one of the upper floors that overlooks the pool near the fire pit so you can watch the fireworks from your balcony! They also have both an indoor and outdoor pool on the property, and we love how their party rooms are an ideal venue for a party or wedding with fireworks for entertainment (just saying...).