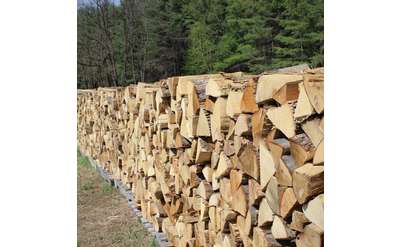 Hartman Hill
Queensbury, NY
If you've ever been dissatisfied with a firewood purchase, it's likely because anyone who has a pickup truck and a chainsaw can sell firewood. Get the high-quality wood you need in conjunction with phenomenal service with Hartman Hill.
Mead Lumber Co. Inc.
Queensbury, NY
Mead Lumber specializes in long-length post and beam timbers and log home cants.
Curtis Lumber
Warrensburg, NY
Curtis Lumber in Warrensburg offers building materials for home improvement projects including treated and untreated lumber, decking, roofing, siding, windows, doors, hardware, tools, paints, stains, drywall, and more.
Martin's Lumber
Glens Falls, NY
Martin's Lumber specializes in custom orders and puts a strong emphasis on promoting sustainable forestry.
Northern Hardwoods
Lake George,
Northern Hardwoods Lumber carries hardwood and softwood mouldings, rough and dimensional l umber, tongue and groove products, pine and Douglas fir beams, cabinet grade plywood, and more.
Lake George Forest Products
Warresnburg, NY
Lake George Forest Products is a family-owned lumber business that specializes in Eastern White Pine and Northern Hardwoods.