Get Ready for the 50th Adirondack Balloon Festival
September 21 - 24, 2023
The Adirondack Balloon Festival is one of the highlights of fall in the Lake George area! The 50th anniversary of this beloved event is scheduled for September 21 - 24, 2023. Find the schedule and more details below.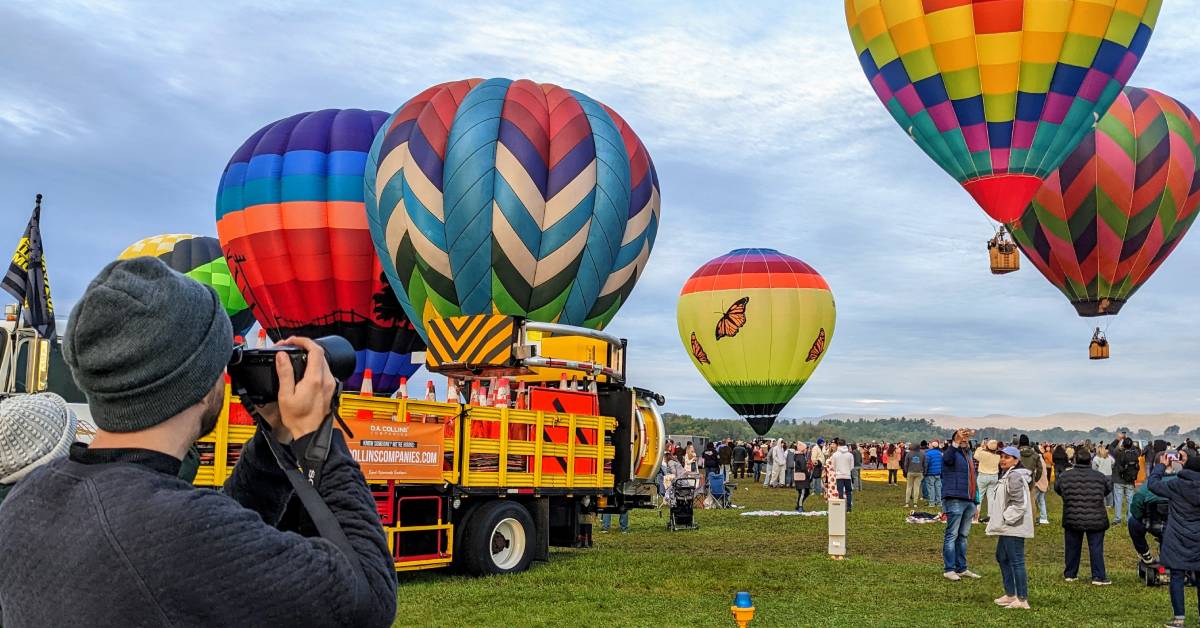 2023 Adirondack Balloon Festival Schedule
Wednesday, September 20: Hiland Park Country Club
New this year, there will be a pre-festival Cocktail Reception & Moon Glow at the Hiland Park Country Club in Queensbury. Tickets will be $40.
Thursday, September 21: Downtown & Crandall Park
New this year, there is a 50th Anniversary Parade scheduled for 4pm in downtown Glens Falls.
Following the parade there will be an Opening Ceremony at 5pm at Crandall Park, followed by a flight of up to 10 hot air balloons.
There is no typical downtown Glens Falls party this year. The Crandall Park celebration will include food vendors, live music from The McKrells, and vendors selling official Adirondack Balloon Festival merchandise.
Friday, September 22: Floyd Bennett Memorial Airport
Gates open at 3pm for the celebration at the airport, complete with a full field of hot air balloons and special shapes, kids activities, food vendors, community displays, Zonta's Balloon Craft Show, and live music from Pluck & Rail from 4pm to 6pm.
A flight of 70+ balloons, including special shapes, is scheduled for 5:30pm.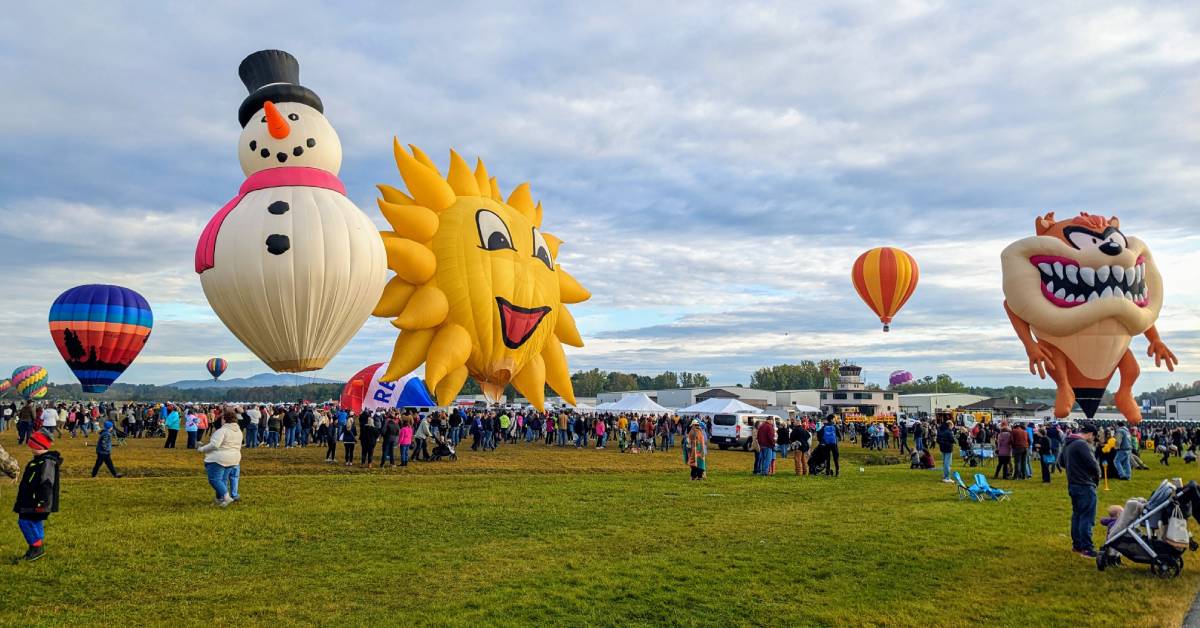 Saturday, September 23: Floyd Bennett Memorial Airport
Gates open at 4:30am on Saturday. New this year, there will be a Dawn Patrol Launch with 5 to 10 balloons at 5:45am, followed by the regular balloon launch of 70+ balloons and special special shapes, between 6:45am and 7am. Live music performances include the K&O Show from 2pm to 4pm, and the Ryan Montbleau Band from 5pm to 7pm.
At 5:30pm half the balloons will fly, while half will stay for the 8pm Moonglow.
Sunday, September 24: Floyd Bennett Memorial Airport
Gates open at 4:30am for the annual Walter & Joan's Mass Ascension, with a flight of up to 90 balloons launching at one time at about 7am.
There is no scheduled Sunday afternoon event, typically held in Crandall Park.
Please note, dogs, drones, other remote control aircraft, and smoking are all not allowed at the Balloon Festival. The Festival is subject to weather conditions and flight times are approximate. VIP parking passes are sold out.
Visit AdirondackBalloonFest.org and follow The Official Adirondack Balloon Festival on Facebook for the latest updates.