Kayak Lake George
Lake George, NY
Kayak Lake George is open 10-5 Daily. Come dressed and ready to go with the following: Bathing suit, Sunscreen & Watershoes. Located in Lake George Village at 22 Lake Avenue.
Sacandaga Outdoor Center
Hadley, NY
Located just minutes from Lake George and Saratoga Springs, Sacandaga Outdoor Center boasts the best location on the river. Where the Hudson and Sacandaga Rivers meet in Hadley, NY, you'll find the best rafting, tubing and kayaking around!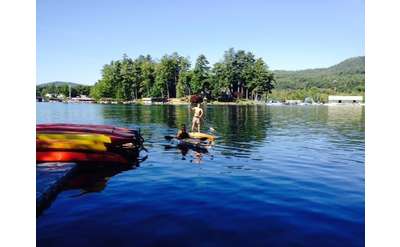 Lake George Kayak Company
Bolton Landing, NY
Located in Bolton Landing, NY, the Lake George Kayak Company is your one stop shop for a fun and easy paddling trip. They operate a boathouse and paddleshop where you can rent or purchase a canoe, kayak, or Stand-Up Paddleboard (SUP).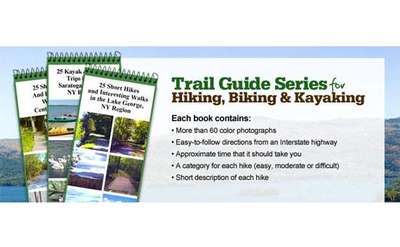 Common Man Books - Hiking, Biking & Kayaking Guides
Explore the great outdoors! Use our easy to follow trail guides for hiking, biking and kayaking in the Lake George and Saratoga Regions. The series is known as the "Common Man" series because the average man or woman can actually do these trails.