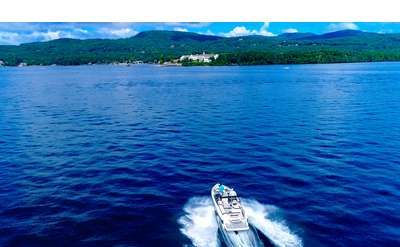 Lake George Boat Charters
Lake George, NY
Enjoy the nicest charter boats on the lake with Lake George Boat Charters! Let their experienced captains guide you around the lake for a worry-free boating experience.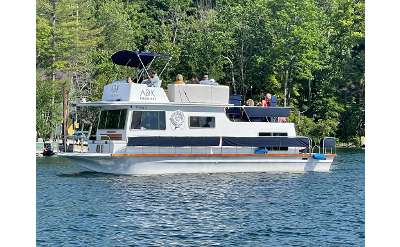 ADK Excursions
Lake George, NY
ADK Excursions offers a one-of-a-kind experience on the lake! Enjoy this private tour on a unique boat, with interior and exterior lounges and decks, manned by an experienced, professional, and friendly crew.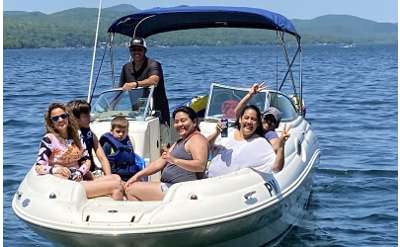 True North Boat Tours
NY
Simply put, True North Boat Tours is your friend with a boat! Just meet Captain Vito at the dock in Lake George Village for a genuine local's experience. Call ahead to customize your boat day, or visit their website for full boat tour details.
Lake George Island Adventures
Diamond Point, NY
Come enjoy a truly personalized adventure on the water. Tubing, cliff jumping, swimming, hiking or whatever you like. The choices are yours!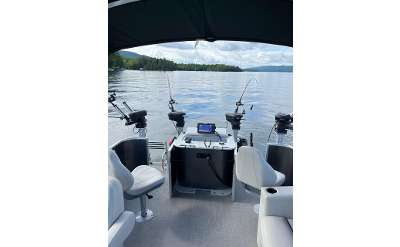 Austin Charters
Austin Charters now offers not only guided fishing trips on Lake George for bass fishing, salmon fishing, and trout fishing, but also sightseeing tours, bachelor/bachelorette parties, BYOB tours, swimming, and more! BEST RATES ON THE LAKE!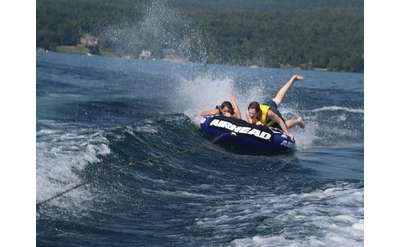 Adventure Boat Tours & Watersports, LLC
Lake George, NY
Ready for a fun-filled trip on the waters of Lake George? Adventure Boat Tours & Watersports, LLC offers 1-hour tours or longer on "The Queen of American Lakes." Customize your tour and enjoy sightseeing, water skiing, swimming, and more.