Fort Ticonderoga
Ticonderoga, NY
Fort Ticonderoga is a bucket list destination! Bring the family and enjoy hands-on activities, daily weapon demos, boat tours, world-class museum exhibits, beautiful gardens, friendly animals, and more. Rain or shine, there's something for everyone.
Chapman Museum
Glens Falls, NY
Located in downtown Glens Falls. The museum features the history of the Glens Falls/Queensbury area. Includes the photographs of famous 19th C. Adirondack Photographer Seneca Ray Stoddard.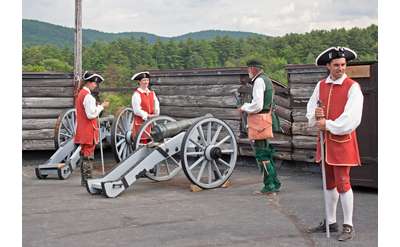 Fort William Henry Museum
Lake George, NY
Sitting atop a small rise, Fort William Henry commanded the southern end of Lake George from November 1755 to August 1757 during the French & Indian War. Experience life in a British fort at this Lake George historic site and museum!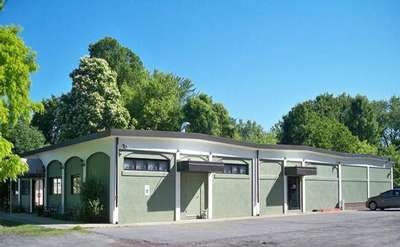 Rogers Island Visitors Center
Fort Edward, NY
Fort Edward and Rogers Island have been a great place for people to live for thousands of years. When you step inside the Visitors Center you will see exhibits on early native Americans, the French and Indian War and the Revolutionary time period.