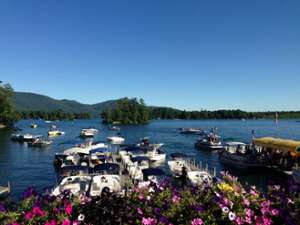 Bolton Landing, NY
Whether you are looking to buy or rent, Chic's Marina carries both new and used boats, personal watercrafts (PWC), and motors. The...
[+More]
Kattskill Bay, NY
Located on the East Side of Lake George in Kattskill Bay, Fischers Marina is a Full Service Marina with everything needed to make ...
[+More]
Bolton Landing, NY
F.R. Smith & Sons Marina is one of the premier boat dealers in Lake George. Enjoy our selection of power boats, pontoon boats, kay...
[+More]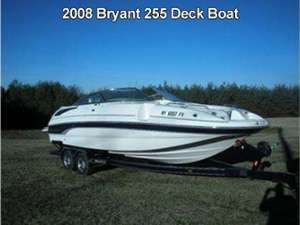 Diamond Point, NY
Discover great boats at reasonable prices at Beckley's Marina & Boats in Diamond Point, NY. Their location also features a private...
[+More]
Lake George, NY
Looking for a private boat launch in Lake George? Visit The Boardwalk's Lake George marina, which offers dock space, marine fuel, ...
[+More]
Cleverdale, NY
Boats by George has served the Lake George community since 1982. Their marina in Cleverdale provides lakeside services, a fully st...
[+More]
Queensbury, NY
Castaway Marina is a family-owned, full-service marina located on beautiful Lake George offering boat sales, service & parts, dock...
[+More]
Huletts Landing, NY
Huletts Landing Marina is here to help you prepare for your trip out on the waters of Lake George. They offer canoe, kayak, and pa...
[+More]
Lake George, NY
Dunham's Bay Marina offers a safe and convenient place to launch your boat on Lake George. They allow canoes, kayaks, jet skis, an...
[+More]
Bolton Landing, NY
Located at Waters' Edge Cottages, Waters' Edge Marina specializes in a wide range of boating services. They offer U-drive boat ren...
[+More]
Cleverdale, NY
Harris Bay Yacht Club is a successful member owned club established in 1983. The 270-slip club is a full-service marina located at...
[+More]