Fort Ticonderoga
Ticonderoga, NY
Fort Ticonderoga is a bucket list destination! Bring the family and enjoy hands-on activities, daily weapon demos, boat tours, world-class museum exhibits, beautiful gardens, friendly animals, and more. Rain or shine, there's something for everyone!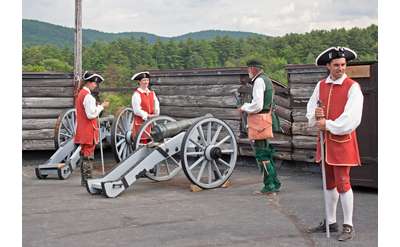 Fort William Henry Museum
Lake George, NY
Sitting atop a small rise, Fort William Henry commanded the southern end of Lake George from November 1755 to August 1757 during the French & Indian War. Experience life in a British fort at this Lake George historic site and museum!