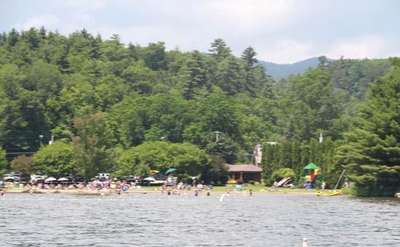 Hague Town Beach Park
Hague, NY
The beach at Robert E. Henry Memorial Park is located on Route 9N, just south of the intersection with Route 8.
Schroon Lake Town Beach
Schroon Lake, NY
Schroon Lake Town Beach is a sandy strip below rolling green hills. It features a roped-in swim area, and is staffed by trained lifeguards.
Morry Stein Park and Beach at Echo Lake
Warrensburg, NY
Morry Stein Park and Beach at Echo Lake features a swimming area with lifeguards on duty, a pavilion and picnic tables, a playground, and a basketball court.
Moreau Sandbar Beach
South Glens Falls, NY
Moreau Sandbar Beach is open from late June until August from 11:00am - 7:00pm.
Adirondack Beach
Adirondack, NY
Swim and picnic at Adirondack Beach on Schroon Lake!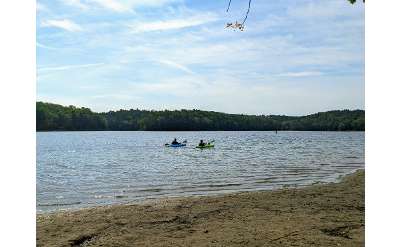 Moreau Lake State Park
Gansevoort, NY
The 6,250-acre Moreau Lake State Park is a favorite place for Capital Region and North Country residents and visitors alike to frequent its many year-round recreational opportunities, programs, and events.
Hudson Grove Beach
Lake Luzerne, NY
Hudson Grove Beach on Lake Luzerne is free and open to the public.