River Ridin'
Lake Luzerne, NY
Ready for a fun-filled adventure out on the water in the Lake George area? Take a trip to River Ridin' in nearby Lake Luzerne! The local watersports outfitter offers everything from kayak and jet ski rentals to paddling trips down the Hudson River.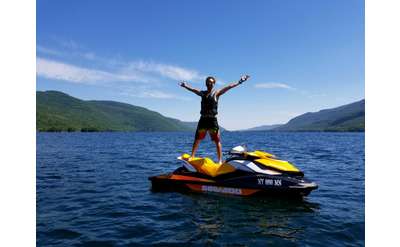 Devocean Watersports
D.W.S has everything you need for your Personalized Adirondack adventure! They offer jet ski tours, paddleboarding, eco boat rides, tubing for kids, boat charters, and more.