Adirondack Adventures Whitewater Rafting
North River, NY
Our experienced and knowledgeable staff will be happy to assist you with planning a trip, rafting on the Hudson River (or elsewhere), or getting instruction on what whitewater is all about.
River Ridin'
Lake Luzerne, NY
Paddling, Tubing, Kayaking, Rafting and Boating excursions along the River just outside Lake George in Lake Luzerne, NY. Go for an adventure this summer on the hottest new water play toy to grace the river sun-the triple fin Trac-yak paddler.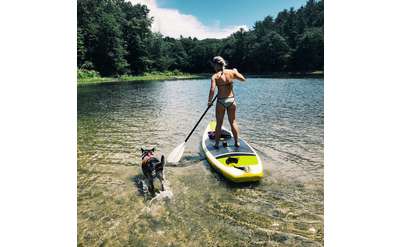 Devocean Watersports - SUP Sales and Rentals
Lake George, NY
Located in the Lake George Village Mall, Devocean Watersports is a sporting goods store that features stand up paddle boards, wakeboards, OneWheel electronic skateboards, and more products that are available to rent or purchase.