Lake George's Charm is Sealed With Some Kitsch
When it comes to a gorgeous setting, Lake George has that in spades. A stunning, long lake set amidst dramatic mountains has for generations inspired artists, photographers and nature-gazers to revel in awe.
But let's face it, the eye-candy quality of Lake George Village is what makes the place so much fun. What Lake George Village has is character, and it's all about the kitsch.
So, to honor the kooky, colorful and outrageous not-so-natural scenery, we decided to take a tour of the visually nifty gift shops, statues, restaurants, motels and other attractions - like the endlessly fabulous Around the World in 18 Holes miniature golf course - that give Lake George Village that timeless and fun vibe.
Roadside Attractions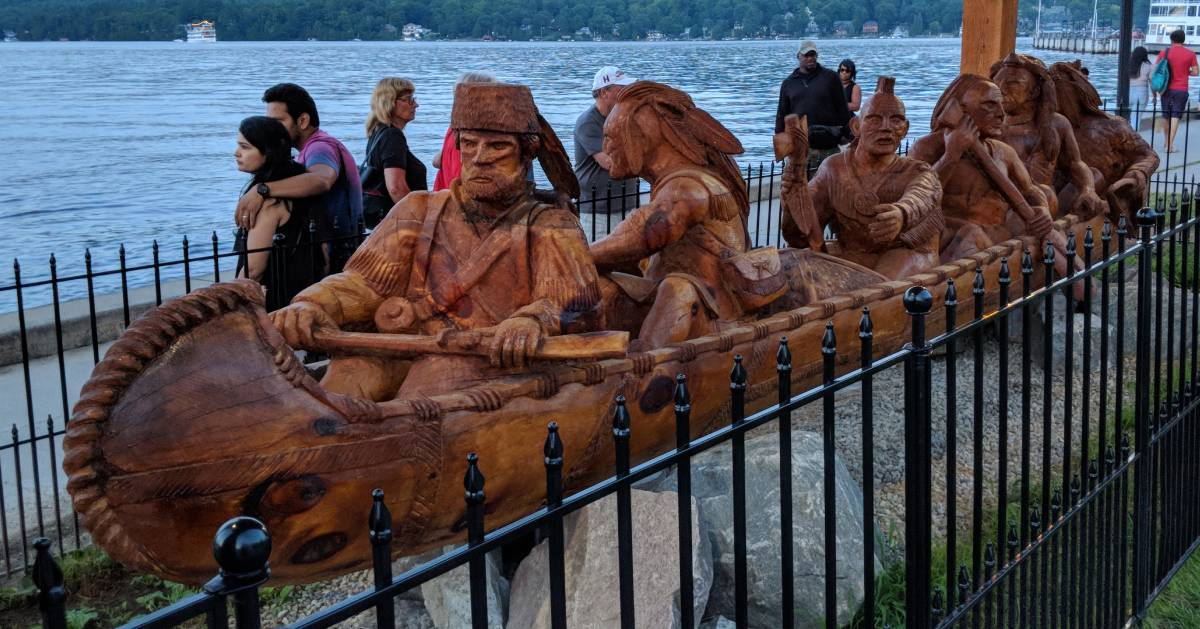 Truly Wooden Canoe Riders
This 24-foot carving of American Indians paddling a canoe does not technically qualify as kitsch. However, since its unveiling in 2017, the piece that adorns the Lake George waterfront near Fort William Henry has become an indispensable part of the view. It's a welcome reminder of the many people who first lived in these southern Adirondack lands.
Tiki Guy at Tiki Resort
We have long loved this tiki god that sits so stoically in front of the Tiki Resort. He's one of 32 tiki statues on the premises, but since he has a front-row view of all the traffic and visitors in and out of Lake George, he's a kitschy favorite. He also is a big symbol of the total kitschy-cool vibe offered at the Tiki Resort, which is one of the oldest in America that still offers an authentic Polynesian buffet. In other words: Only in Lake George!
Throwback Motels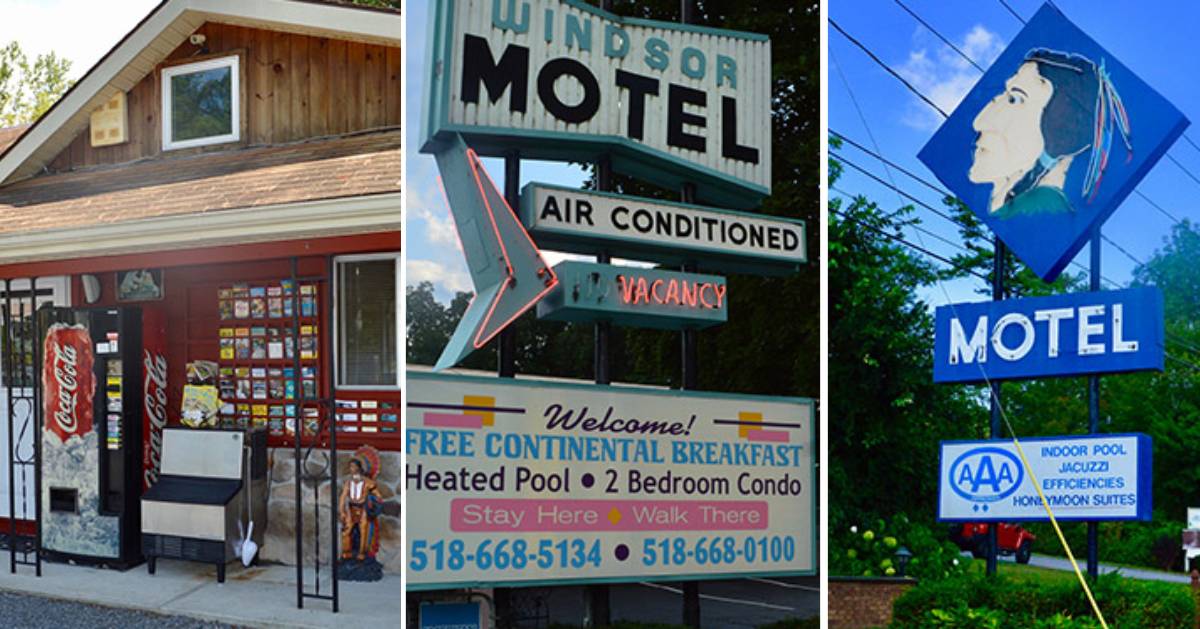 Nothing catches the eye like neon, which may be why motels have always put their name in lights. That said, Lake George's kitschy motels offer inviting signage and architecture, running from rustic look you'd expect in the Adirondacks (the Do-Rest Inn is a lovely choice, complete with retro Coke machine and garden gnomes) to mid-century modern offerings, like the Windsor.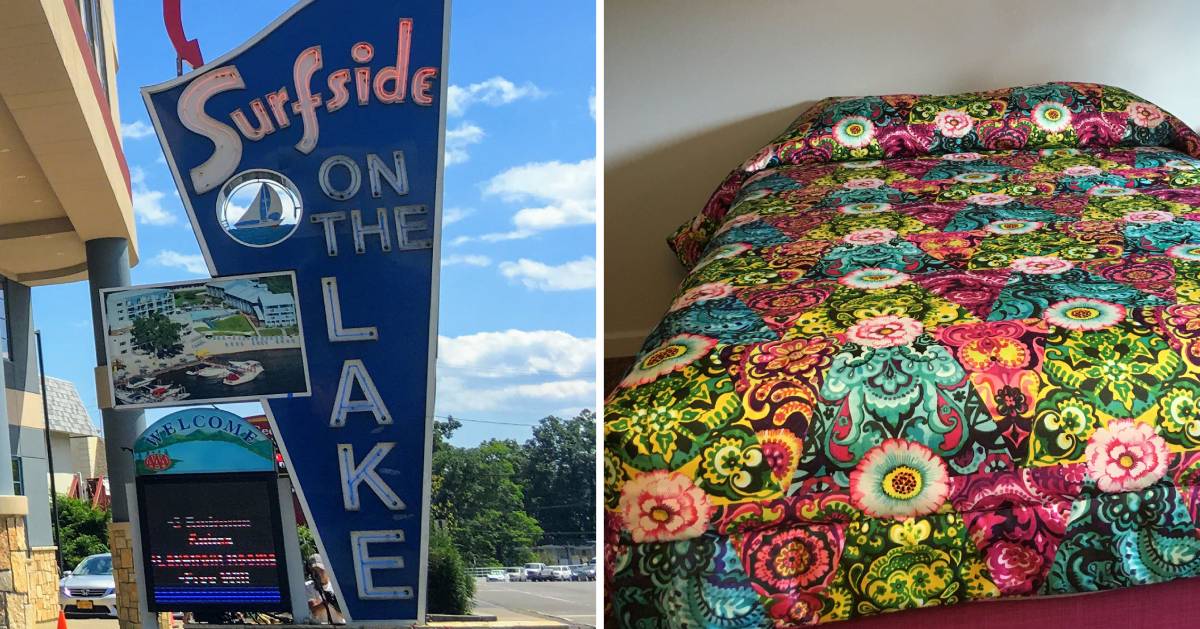 Meanwhile, Surfside on the Lake understood the call of kitsch. This popular lakeside motor inn just north of the village underwent a remodel for the pleasure of its guests, and now sports a retro look that's really on brand.
Food With a 'Tude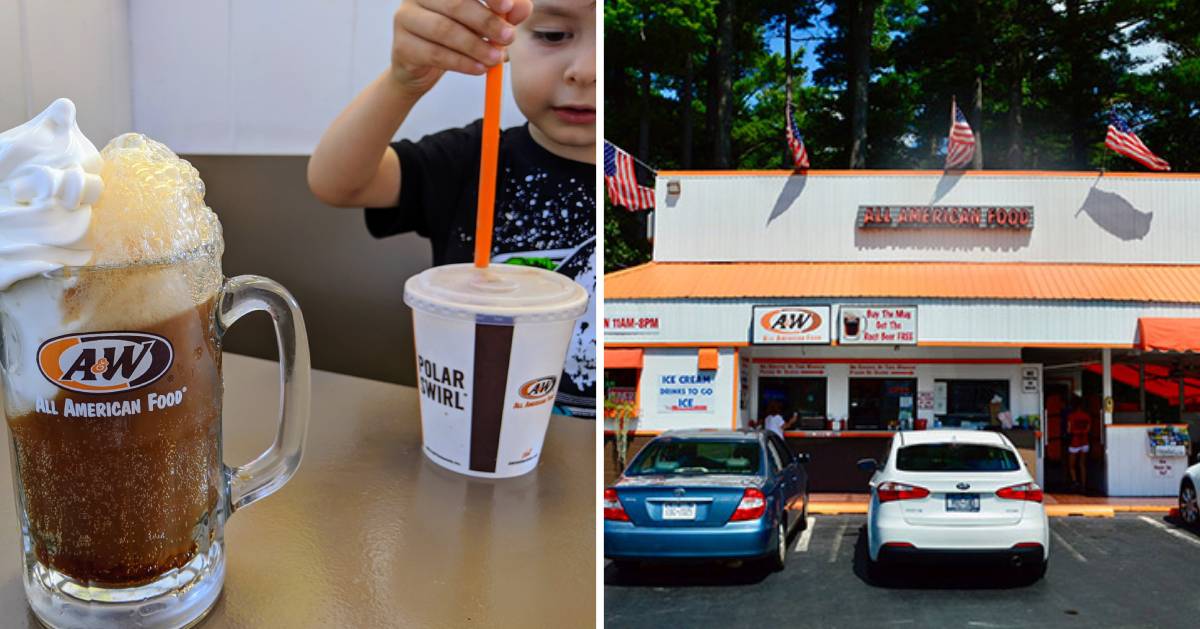 Rootin' Tootin'
The A&W fast food restaurant on Route 9 is only open seasonally, but despite the traffic and parking snafus that come along with getting a spot here, this can't-miss retro hamburger and root beer stand is a favorite spot. In addition to the neon orange décor, the fresh white paint, picnic tables and lovable bear mascot, the car-hop service adds to the authenticity. Order up!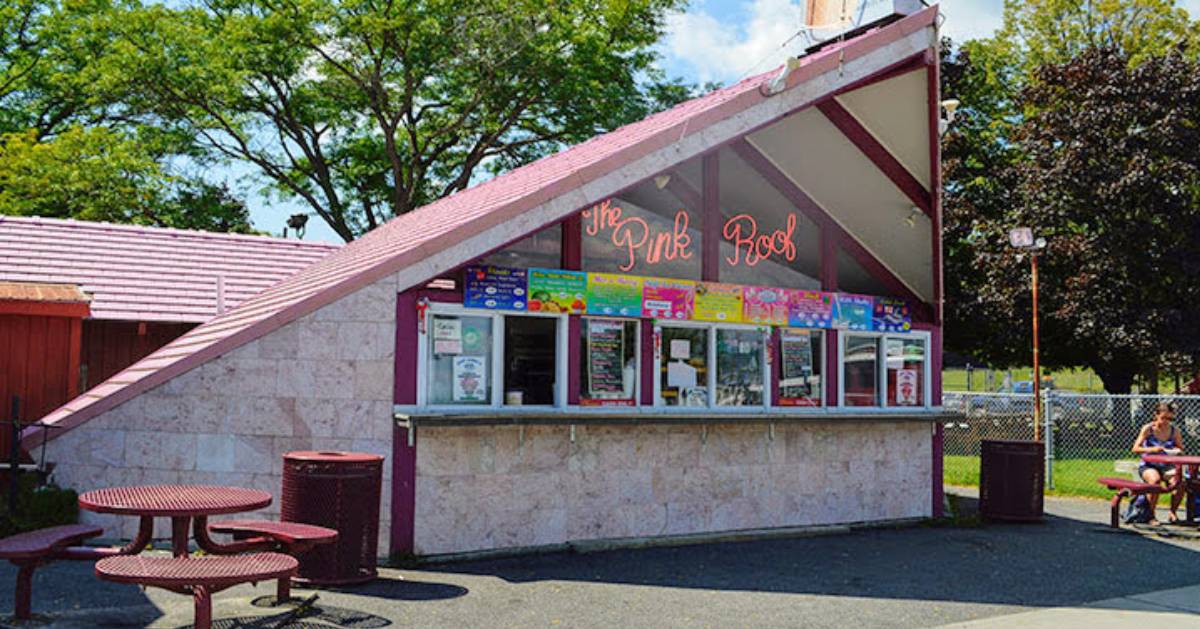 Pretty in Pink
It's tough to miss The Pink Roof. It's location near Around the World in 18 holes miniature golf and the Lake George cruise boat dock means a slew of people can lap up their many hard and soft-serve ice cream selections. We love the neon and the dramatic roof line on this retro confection outpost.
Fun & Games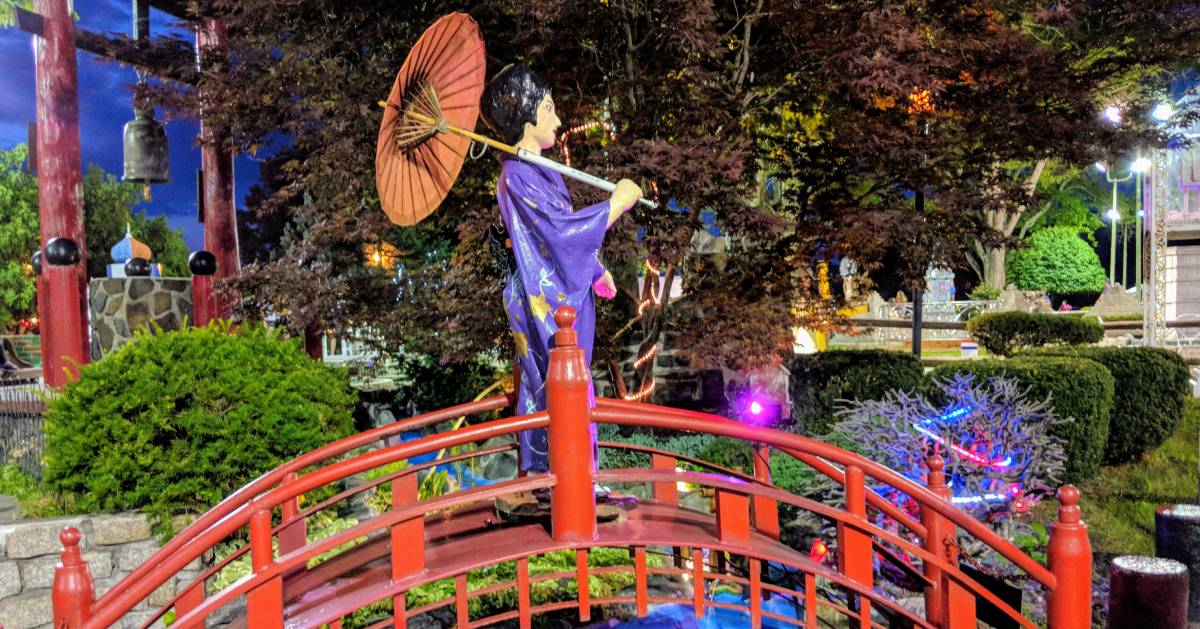 Around the World Golf
This famous mini golf course near Battlefield Park will keep you amused as you chip and putt. Around the World Golf has kitschy fun around every corner - and will take you on a trip around the world at the same time.
Knick Knacks & Souvenirs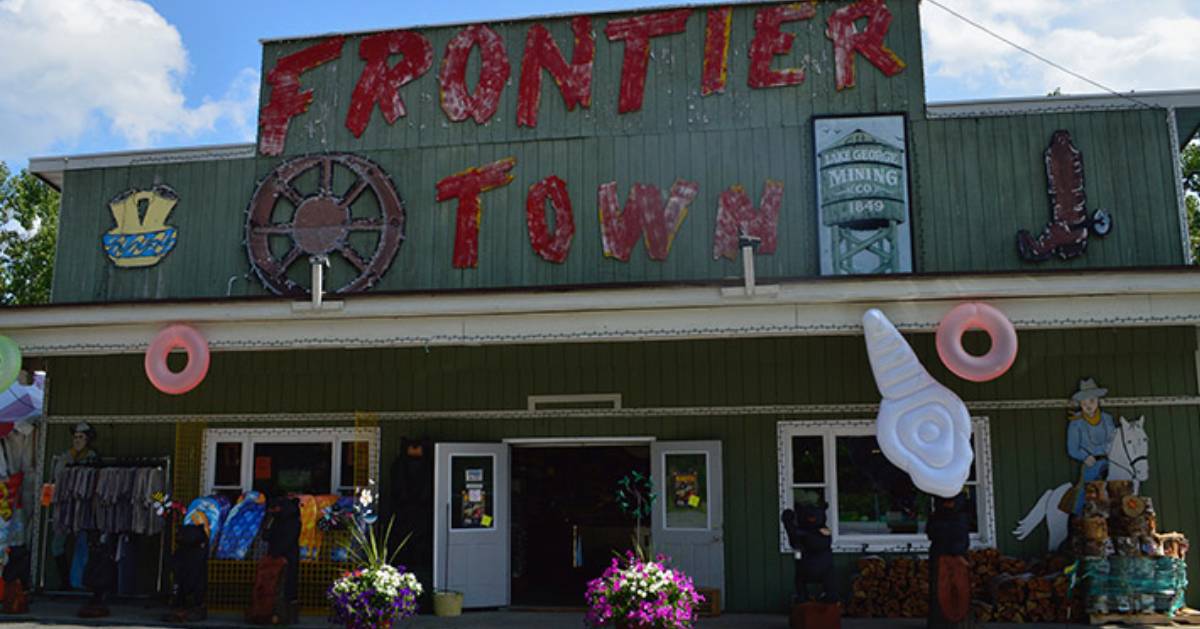 Here's an existential question: Is there a Lake George without souvenier stores? The answer is: No.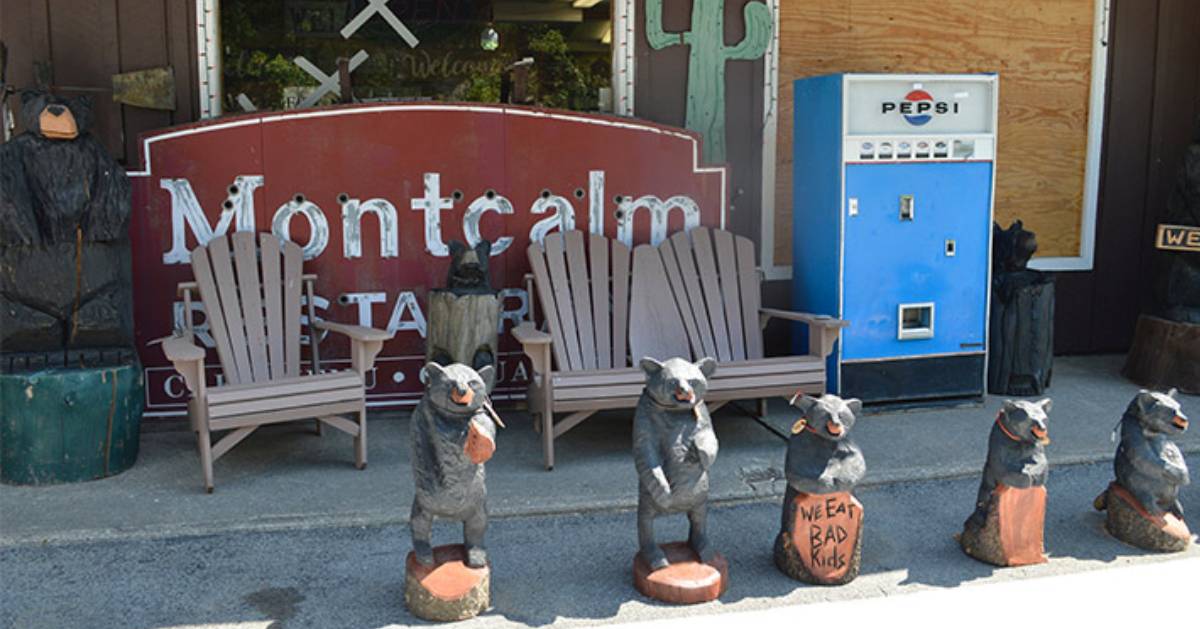 Likewise, there's is probably no Lake George without thousands of carved black bears standing around waiting to be brought back to Brooklyn or Rochester or Montreal.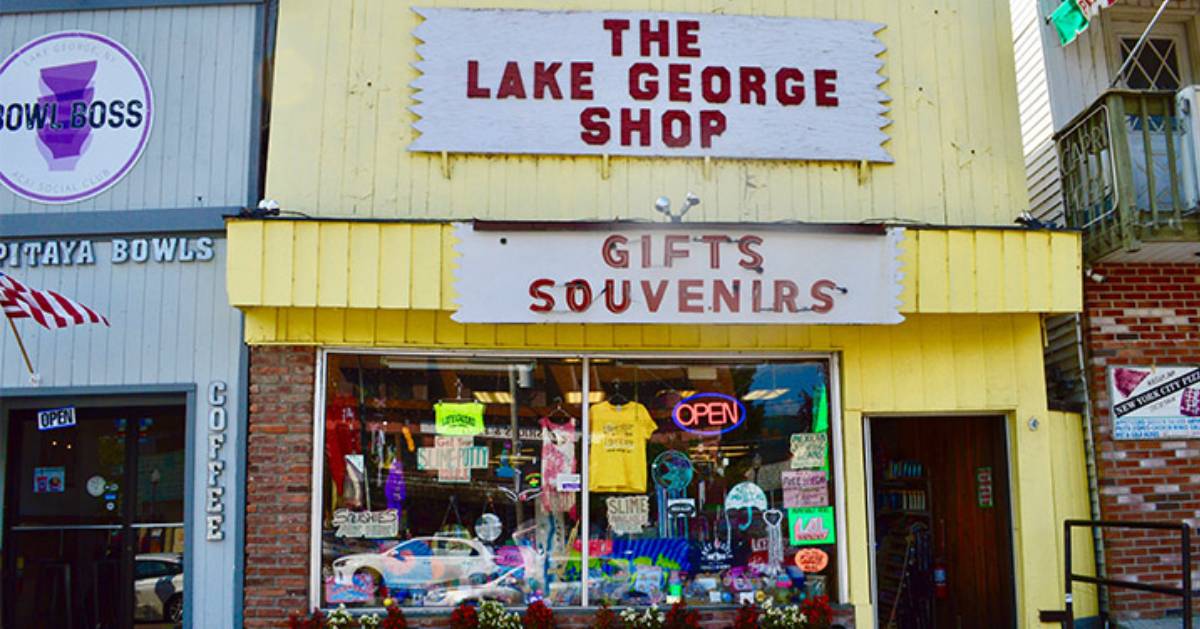 That makes the legions of gift stores and souvenir shops Lake George Village's temples of kitsch. Not only are the buildings themselves kitschy, they contain kitsch: shot glasses, t-shirts, leather moccasins, Christmas ornaments, jewelry, toy muskets, bows and arrows.
One of the most loaded gift stores is located inside Fort William Henry?—you name it, you can find it here. The Sutler is recognized as the largest gift shop in the Village, with over 4,000 feet of wonderful kistchy and historical items.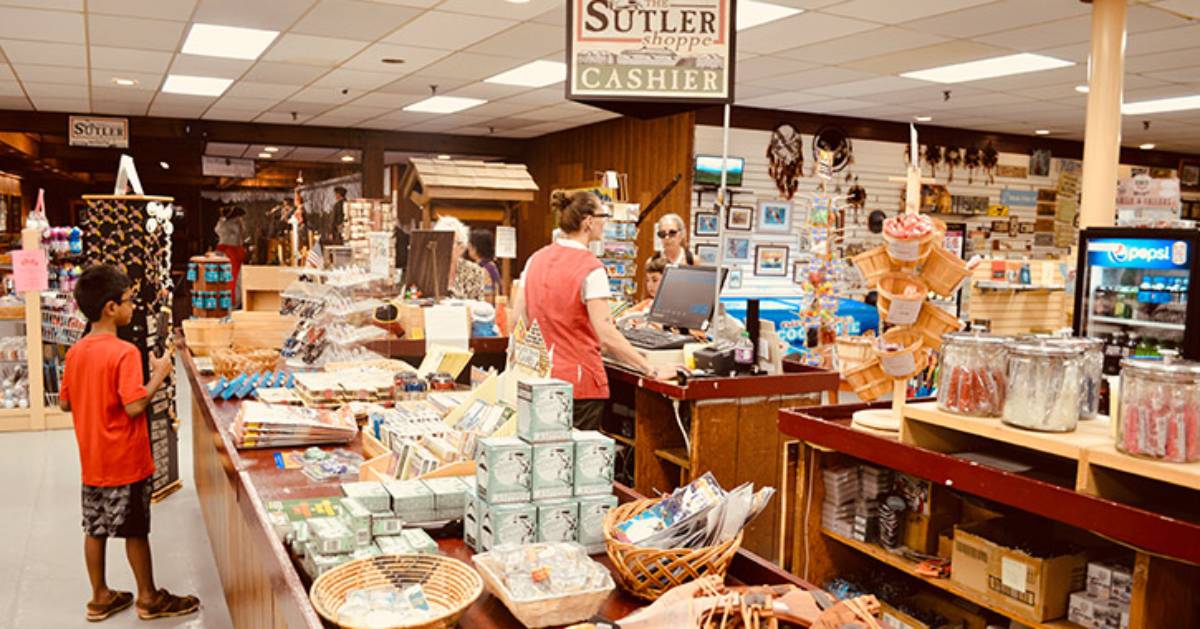 So given all this gift kitsch, it's like kitsch on kitsch, or kitsch squared, which is about as kitschy as you can get.