Go Shopping in Lake George Village
The Village of Lake George, nestled along the southern shore of the Lake, features a variety of boutiques, markets, and stores to satisfy any shopper. Stroll along Beach Road and Canada Street to enjoy lakeside views while you dip in and out of the charming village shops!
Summer Styles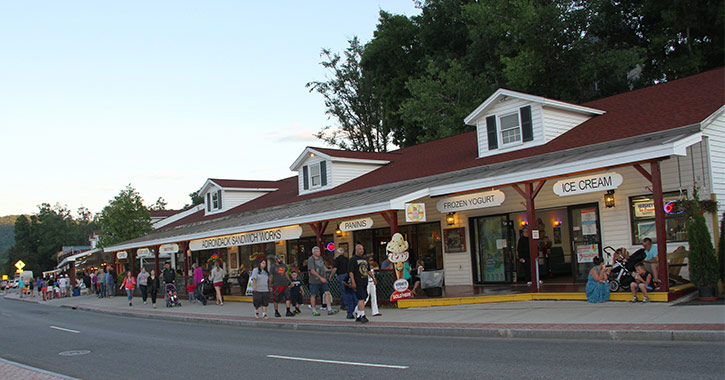 Whether you're seeking a summer hat, the perfect maxi dress, or gifts to bring home to your family, Lake George has got you covered.
Looking for t-shirts? Live Love Laugh, Riley's, Adirondack Clothing Company, DILLIGAF, Village Emporium, and shops in the Village Mall can help you commemorate your Lake George trip. Find dresses and tie-dye at Mystic World, or be transported to the Emerald Isle at Molly Malone's: this shop offers authentic Irish sweaters, caps, and more!
If you're hoping to revamp your closet, be sure to hit the Lake George Outlets. Just a short drive south of the Village on Route 9 (Canada Street), you'll find a half-mile strip with over 50 stores featuring designer names and discount prices.
Sweet Treats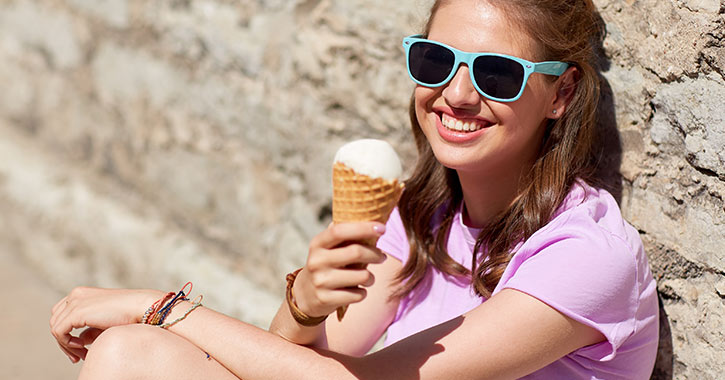 What's a day of shopping without a break to satisfy your sweet tooth? From candy stores to fudge shops, candy apples to chocolate bark, and with more than a handful of ice cream stands for a hot summer day, this place is a dessert lover's dream!
Get your sugar fix at The Lake George Baking Company, The Candy Apple, Scoop's Ice Cream Parlor, Nina's Sweet Shoppe, The Pink Roof, Ben & Jerry's, and more! The Village has plenty of spots to satisfy your late night, midday, or morning cravings.
For Jewelry Lovers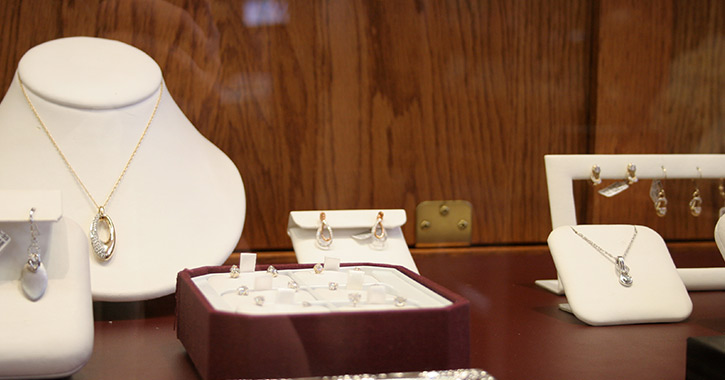 Who doesn't love being complimented on their jewelry? Pick out the perfect piece for you or your loved ones in Lake George Village. Styles range from Alex and Ani bracelets to turquoise watches and dream-catcher necklaces!
The shop 25 Silver Boutique in nearby Queensbury has popular items that are trendy all over the world. At Enrico's Jewelers you'll find something unique, whether it be a necklace, a ring, a bracelet, or earrings, and you can even order a custom piece.
And, in addition to their authentic Irish sweaters, Molly Malone's offers a selection of Celtic jewelry, plus crystal, china, and other Irish imports. Other shops like Silvermine North and Tom Tom Shop have unique jewelry, accessories, and souvenirs.
Adirondack Knick Knacks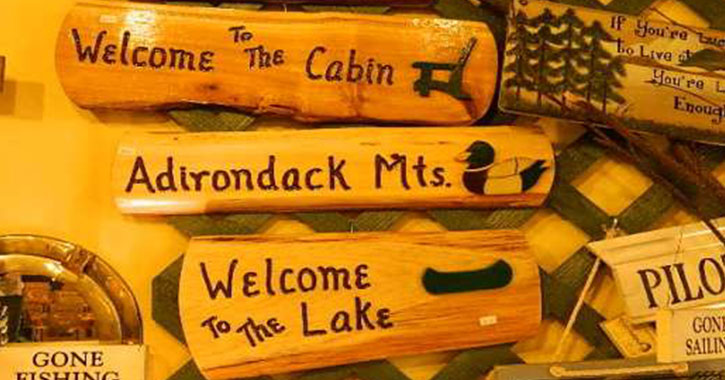 If you want something that screams "I went to Lake George and I loved it!" you'll have to stop at some of the souvenir shops in town. Find keepsakes and collectables at Jade Gifts or Tom Tom Shop. Places like Live Love Laugh, The Lake George Shop, and various shops scattered throughout the Village feature "We Love the Lake" signs and other Adirondack memorabilia.
Another fun option: stop at the Adirondack Winery for a wine tasting. You get a souvenir wine glass to bring home with you!
Dog-gone Fun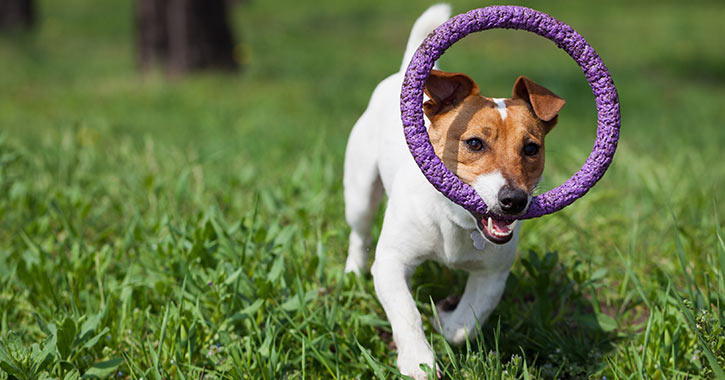 Bringing your dog to the Village? Near the corner of Montcalm Street and Canada Street, The Dog Cabin caters to your pooch's needs with tons of necessities and cool accessories. You'll love their homemade puppy ice cream and bandanas. Dog-friendly and owner-approved, this spot is a must-stop for dog lovers!
Bonus for the puppy owners: bring your dog to the Lake George Dog Beach.