Lake George Village Shopping
A Local's Guide to Shopping in the Village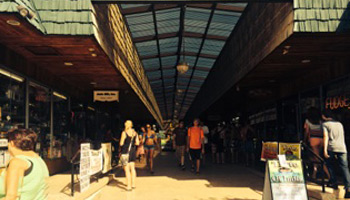 It is sinful to NOT go shopping on vacation
. One must purchase at least ONE embarrassing t-shirt, a sign or two for the garage, six postcards, a miniature snow-globe with the vacation destination, tie-dye shirts with customized lettering, a trucker hat, some new beach towels.... No matter what vacation town you are headed to, you can be sure to find TONS of shops with the same ol' stuff; being touristy is fun and only the locals are laughing at you anyways.
Thankfully,
Lake George has some places that are not so typical and will help you impress loved ones with some unique souvenirs!
Sweet Treats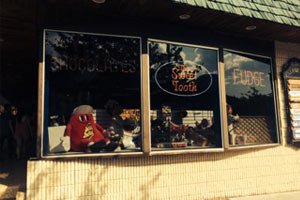 Lake George, like any good town, has tons of options that will satisfy your sweet tooth. From candy stores to fudge shops to candy-apples and giant cotton-candy, this place is a desert lover's dream! Strung throughout the village you will find little heavens like Nina's Sweet Shoppe, The Lake George Bakery, Yogurtmoo, The Sweet Tooth, Fat Willy's, and more! Stop at one of these spots to satisfy your late-night (or mid-day) cravings and grab some fresh fudge or a candy apple to bring home.

For the Fashionistas
This quaint little town tucked in the Adirondack Mountains is home to some seriously cool clothing stores as well as your go-to tourist spots that have tons of "Lake George" and "Adirondack" t-shirts to bring home to your family. Original shops like
Silvermine
and the
Tom Tom Shop
have some out-of-this-world clothing and killer accessories that you won't find anywhere else. Other stores like
Riley's, DILLIGAF, Ultraviolet, Mystic World, Handbag Heaven,
and the
Village Emporium
are hotspots to pick up cool tees and cozy hoodies to commemorate your trip!
Jewelry Lovers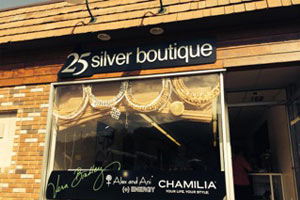 Jewelry collectors, much like any other type of enthusiast, love snagging pieces from wherever they travel. "Where did you get that watch? I love it!" can turn from a compliment into a thirty minute conversation about a recent trip. Lake George is full of conversation pieces waiting to go home with you; these pieces range from standard Alex and Ani bracelets to turquoise watches and dream-catcher necklaces you have never seen before! While walking the streets of the village, your eyes will flicker from one store to the next.
25 Silver Boutique
has popular items that are trendy all over the world. Other shops like
Silvermine
or the
Tom Tom
have pieces that are really unique . Make out like a bandit and snag some of these jewels while on your vaca!
Knick Knacks to Commemorate
If you want to mark you trip to the ADK's and need something that screams "I went to Lake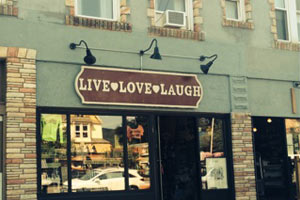 George and I loved it" you'll have to stop at some of the souvenir shops in town. Places like
Live, Love, Laugh, the Lake George Shop, Jade Gifts
, and various shops scattered along the village will have you spending all the dough you brought with you! "We Love the Lake" signs, Adirondack welcome mats, wooden lakechairs, wood-carved bears, and Lake George wind-chimes will be piled high on your trip home (it's worth the tight squeeze). Another creative option would be to stop at the
Adirondack Winery
for a wine tasting. You get a souvenir wine glass to bring home with you too! We dare you to walk into one of these shops and not spend a dime.
It's For the Dogs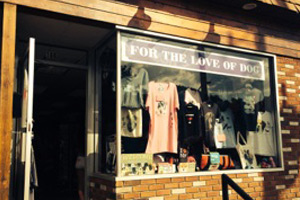 The Dog Cabin and For the Love of Dog cater to your pooch's needs with tons of necessities and cool accessories. You'll love the Dog Cabin's homemade puppy ice cream and bandanas. Dog-friendly and owner-approved, these spots are a must stop if you are a dog lover!



During your time in Lake George Village, take an entire day to shop. The village may look small while passing through, but we promise you will end up spending your day searching through shelves and rifling the racks. You will become mesmerized by your new pair of moccasins, fall in love with a piece of peanut butter fudge, and buy your friends too many handmade signs. The Village of Lake George is a special place and calls for a little splurging.We hope you find all that you're looking for with the help of this Local's Guide to Shopping in Lake George Village.