Go Shopping in Lake George Village: Clothes, Gifts, Treats & More
The walkable Village of Lake George features a variety of boutqiues, markets, and stores to satisfy any shopper. Stroll along Beach Road and Canada Street to enjoy lakeside views while you dip in and out of charming Village shops.
Summer Styles & Great Gifts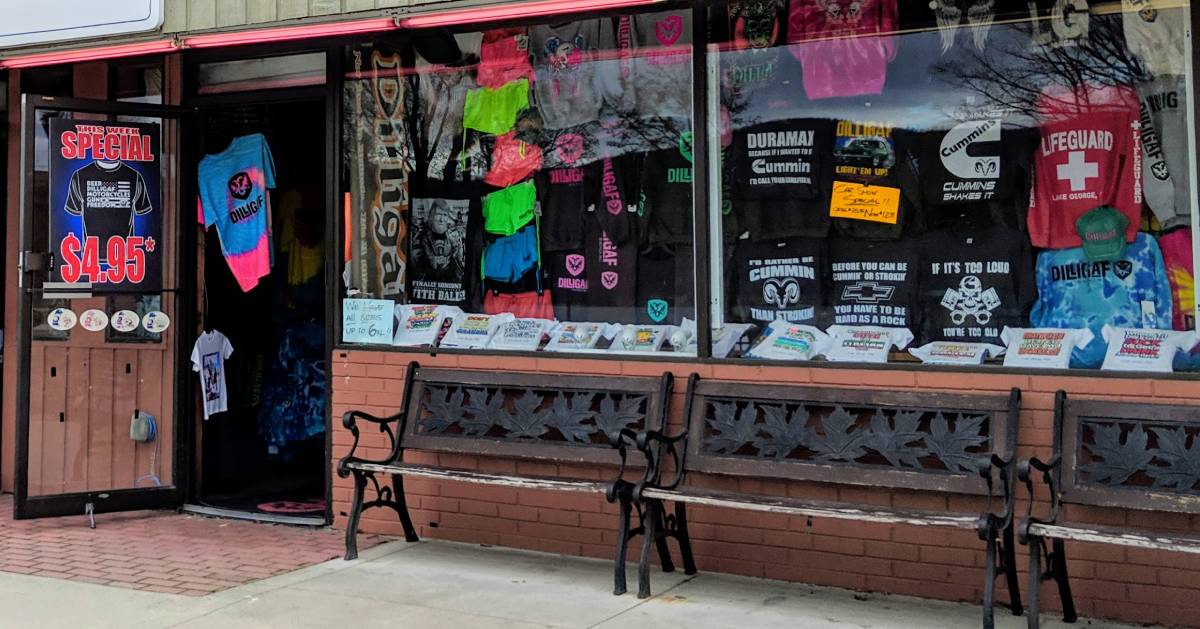 DILLIGAF storefront with Lake George-style summer swag
Summer hat with the shape of Lake George? Sunglasses and swag for relaxing at Million Dollar Beach? Souvenirs and gifts to bring home to the family? You'll find it in the Village!
Stop by Live Love Laugh and Riley's for gifts, Adirondack Clothing Company and DILLIGAF for clothes and apparel, and make sure you to browse the stores in the Village Mall where you can find tie-dyed creations at Mystic World, exclusive Irish items at Molly Malone's, and more.
Pro tip: A trip to Lake George isn't complete without a stop at the Lake George Outlets, just a short drive south of the Village on Route 9/Canada Street. Check out over 50 stores that feature designer names with discount prices.
Sweet Treats for Kids & Kids at Heart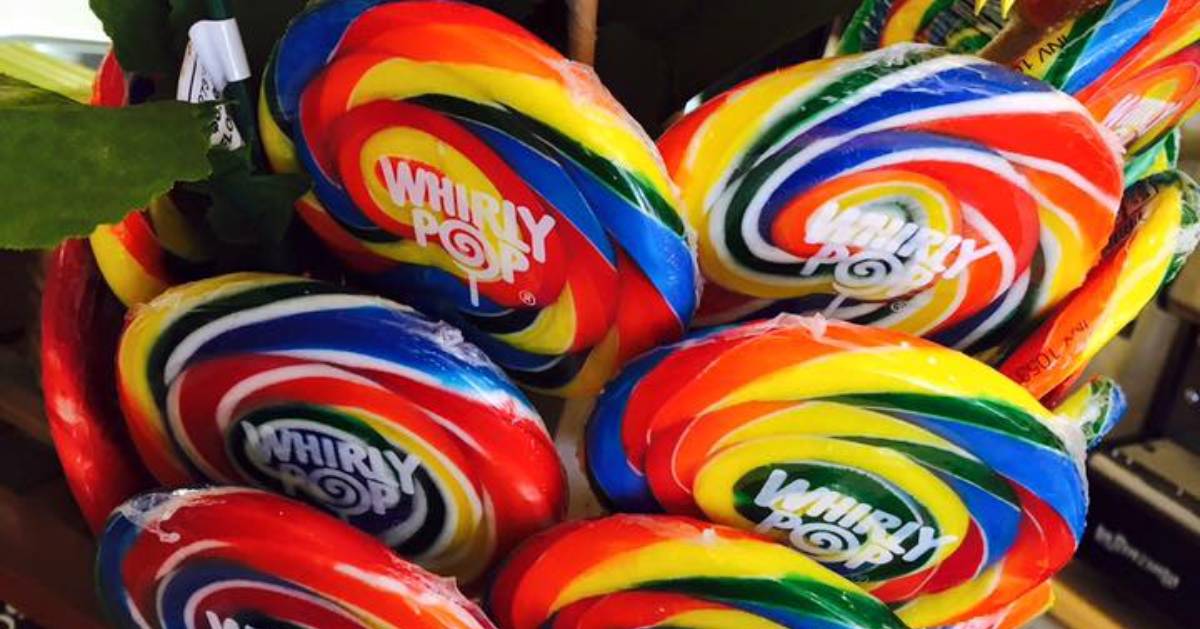 A tempting display from Nina's Sweet Shoppe
What's a day of shopping without a break to satisfy your sweet tooth? From candy stores to fudge shops, candy apples to chocolate bark, and with more than a handful of ice cream shops for a hot summer day, this place is a dessert lover's dream! Get your sugar fix at The Lake George Baking Company, The Candy Apple, Nina's Sweet Shoppe, and more.
Handmade Earrings, Necklaces & More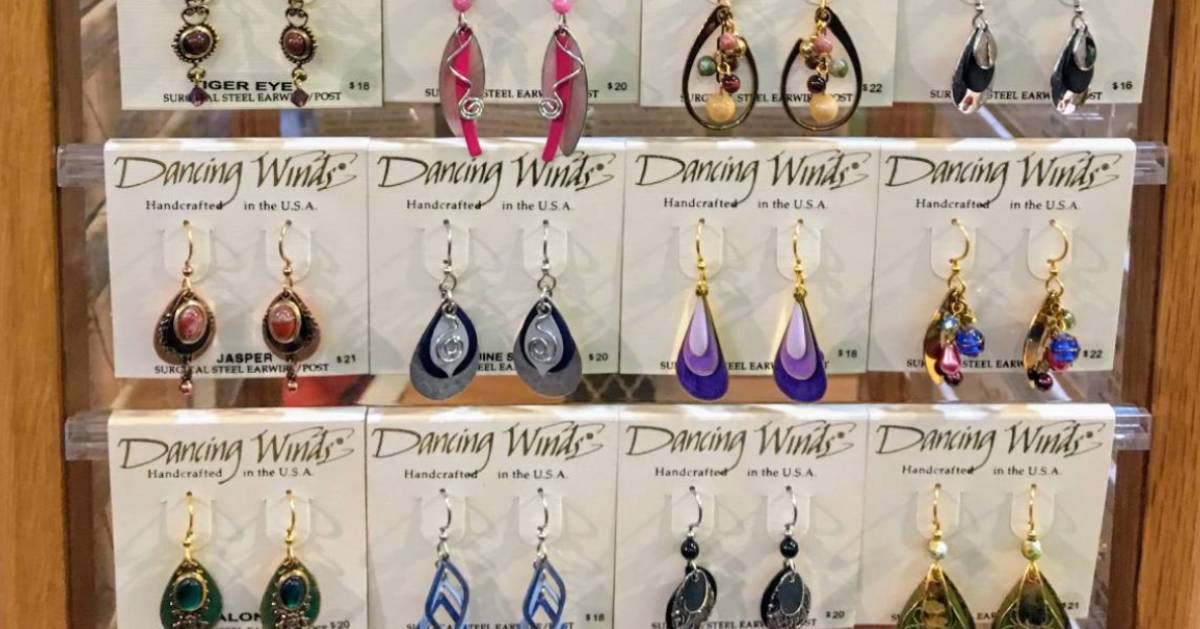 A display of handcrafted earrings from Live, Love Laugh
Who doesn't love being complimented on their jewelry? Pick out the perfect piece for you or your loved ones in Lake George Village. Styles range from Alex and Ani bracelets to turquoise watches and dream-catcher necklaces. The aforementioned Live Love Laugh and Molly Malone's have jewelry (the latter Celtic jewelry), and shoppers can also check out Silvermine North and Tom Tom Shop for more unique items and accessories.
Adirondack Knick Knacks & Decor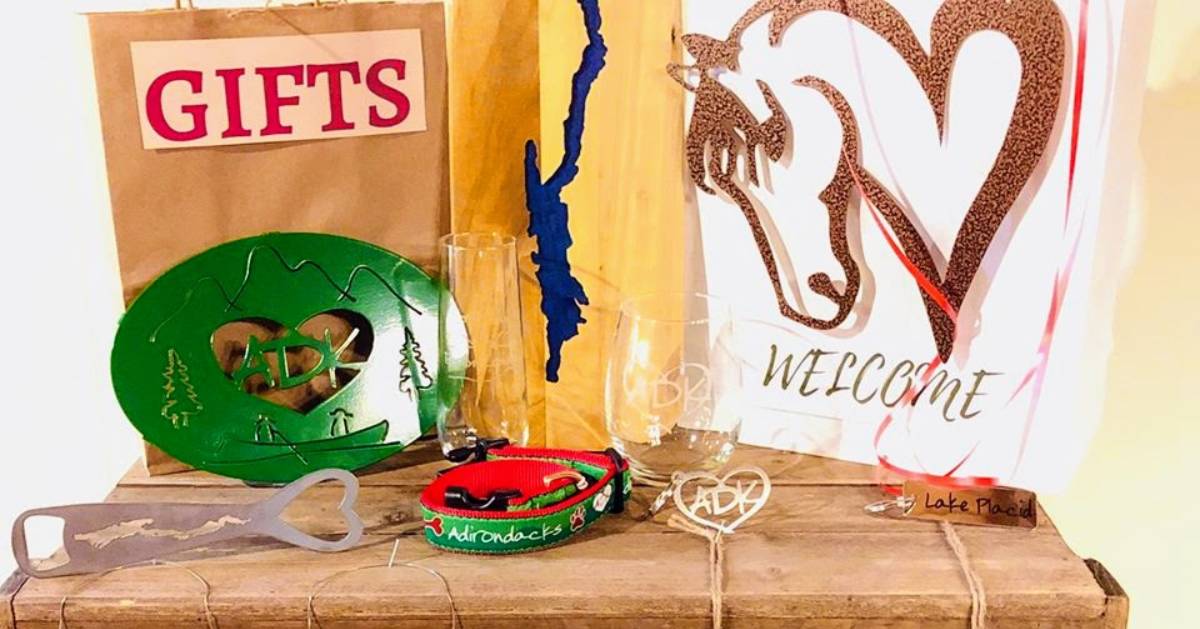 A display of unique Adirondack-style gifts from Love is on Lake George
If you want something that screams "I went to Lake George and I loved it!" you'll have to stop at some of the souvenir shops in town. Find keepsakes and collectables at Jade Gifts or Tom Tom Shop. Places like Live Love Laugh, The Lake George Shop, and various shops scattered throughout the Village feature "We Love the Lake" signs and other Adirondack memorabilia.
Pro tip: stop at Adirondack Winery for a wine tasting and take home a souvenir wine glass!
Dog-gone Fun & Food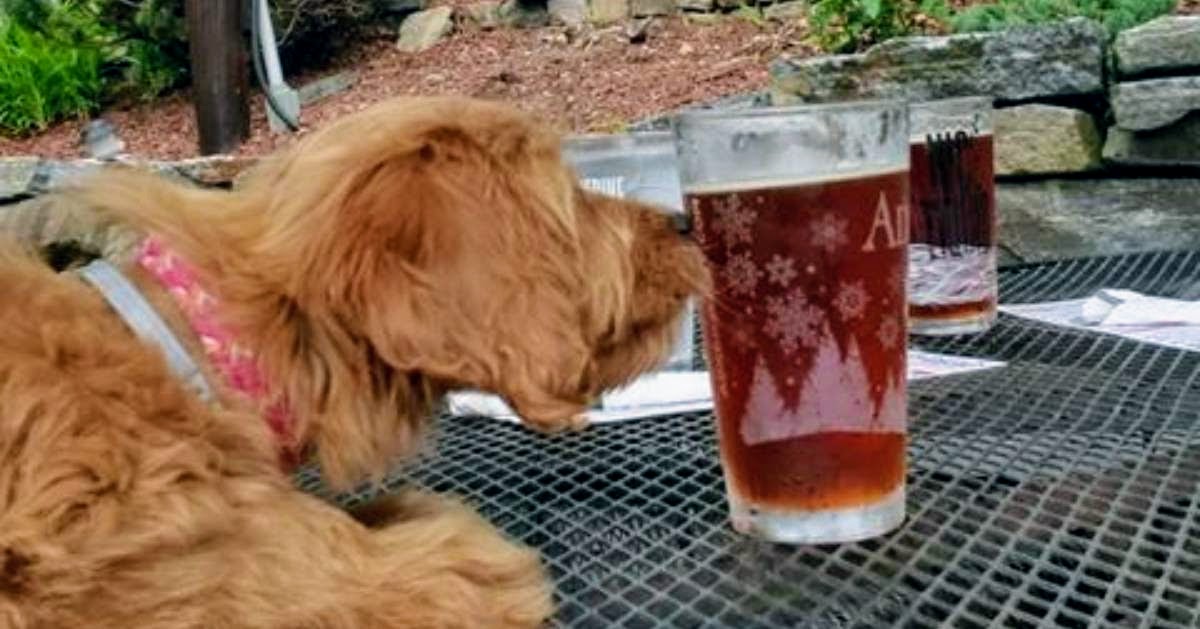 A dog checks out ice cold beer at Adirondack Pub & Brewery, photo credit to Sue Florio
Bringing your dog to the Village? Near the corner of Montcalm Street and Canada Street, The Dog Cabin caters to your pooch's needs with tons of necessities and cool accessories. You'll love their homemade puppy ice cream and bandanas!
If you're shopping for your tastebuds, a number of Village restaurants have dog-friendly patios like Christie's on the Lake, the Lake George Beach Club, and King Neptune's Pub.
Check out the Pet-Friendly Guide to Lake George »