Sip, Sample, Wine & Dine Your Way Through Washington County
Sometimes, there's nothing better than a refreshing glass of beer, wine, or spirits, especially when it's fresh and locally made. Here in the Lake George Region, Washington County is a craft beverage destination overflowing with breweries, wineries, a distillery, and multiple tasting rooms.
Taste your way to these craft beverage hotspots and try something new this year. Have fun and remember to drink responsibly. Bring a designated driver or hire a brew bus or transportation service to take you there.
Nicknamed the "Colored Slate Capital of the World" due to its unique slate quarries, Granville is now home to the aptly named Slate Town Brewing Company. The business is owned and operated by Glenn Wetherell and Susan Knapp, who developed a New York State farm brewery with a focus on small-batch, handcrafted beer.
Slate Town Brewing Company opened its doors in 2018, and the taps have been flowing ever since. Their list of brews includes sours, IPAs, blond ales, red ales, pilsners, special seasonal releases, and more.
See What's on Tap Today at Slickfin Brewing Company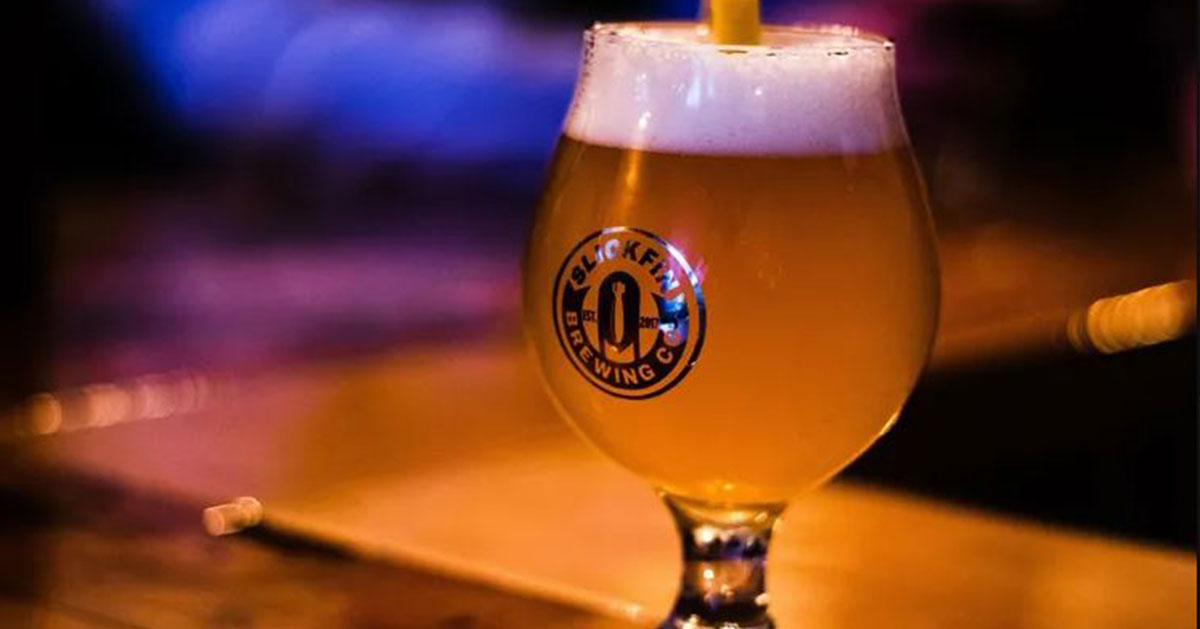 Husband and wife duo Kris and Heather are Marine Corps veterans, craft beer fanatics, and the owners of Slickfin Brewing Company in Fort Edward. Established in 2017, Slickfin is a microbrewery that produces the finest quality ales and lagers by the barrel.
What makes this craft brewery special is their mission to always have ten beers on tap, with new selections available each week. Since opening their doors, they've handcrafted blond ales, New England IPAs, wheat beers, amber ales, stouts, sours, and more. Visitors are welcome to bring their own food to enjoy with their brew, or order pizza and snacks from the taproom menu.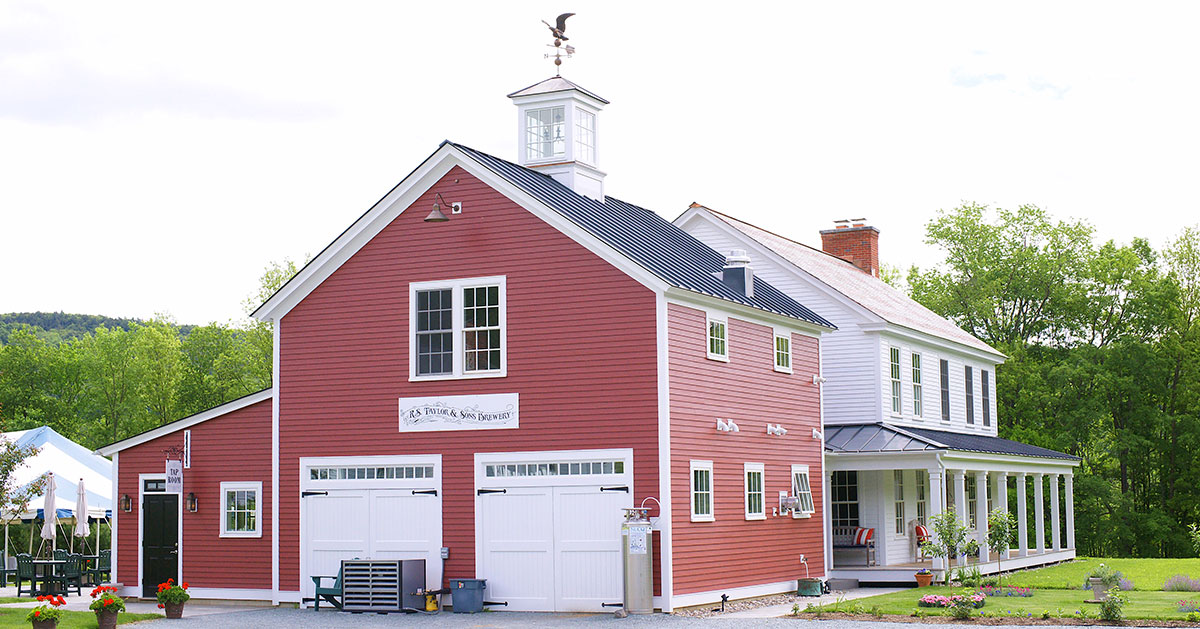 Recognized as one of the region's most beautiful farm breweries, R.S. Taylor & Sons is a farm-to-glass brewery located at Misty Bleu Farm in Salem. They handcraft British-style ales using ingredients grown on the farm or from the local area. Tours and tastings are available at their brewery and taproom in Salem, and you can either drink there or take home a growler or 4-pack of 16oz cans. Wood-fired pizza is offered seasonally, and wings and ciabatta sandwiches can be purchased to enjoy with your tasting.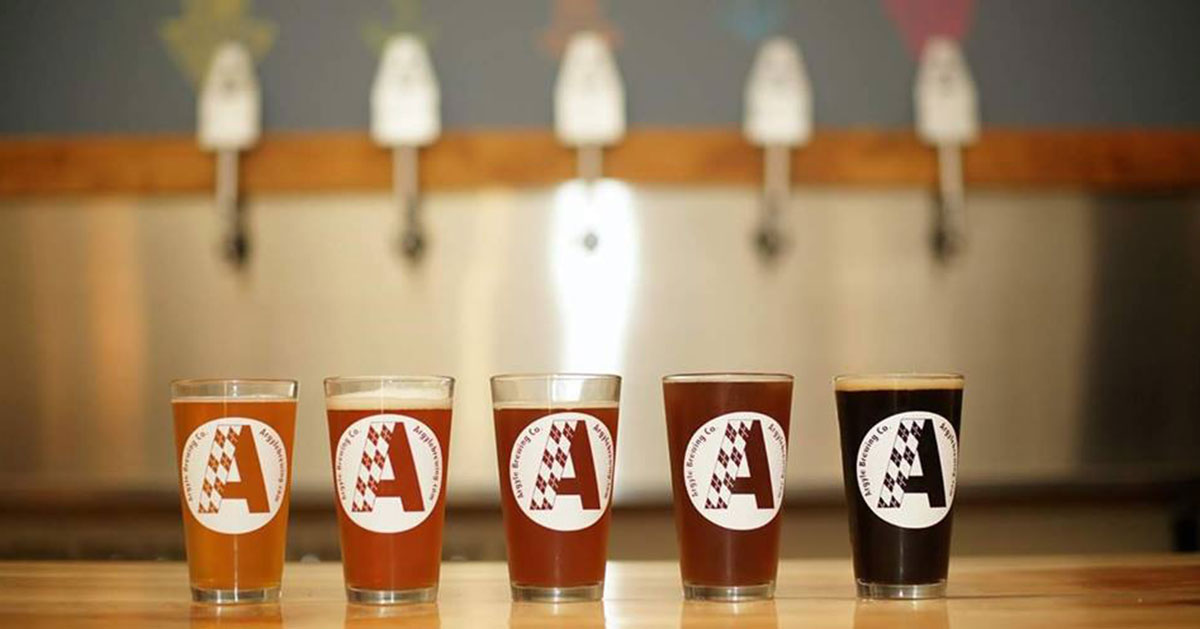 With taprooms in Greenwich and Cambridge, Argyle Brewing Company is a premier craft beverage producer in Washington County. The farm-to-glass craft brewery is committed to serving the community and wants everyone who visits to feel like part of the family. They combine local hops and malts with water and the finest yeasts to create flavorful brews, such as blond ale, oatmeal stout, brown ale, coffee porter, and more. Order a beer flight and taste a variety at one of their taprooms.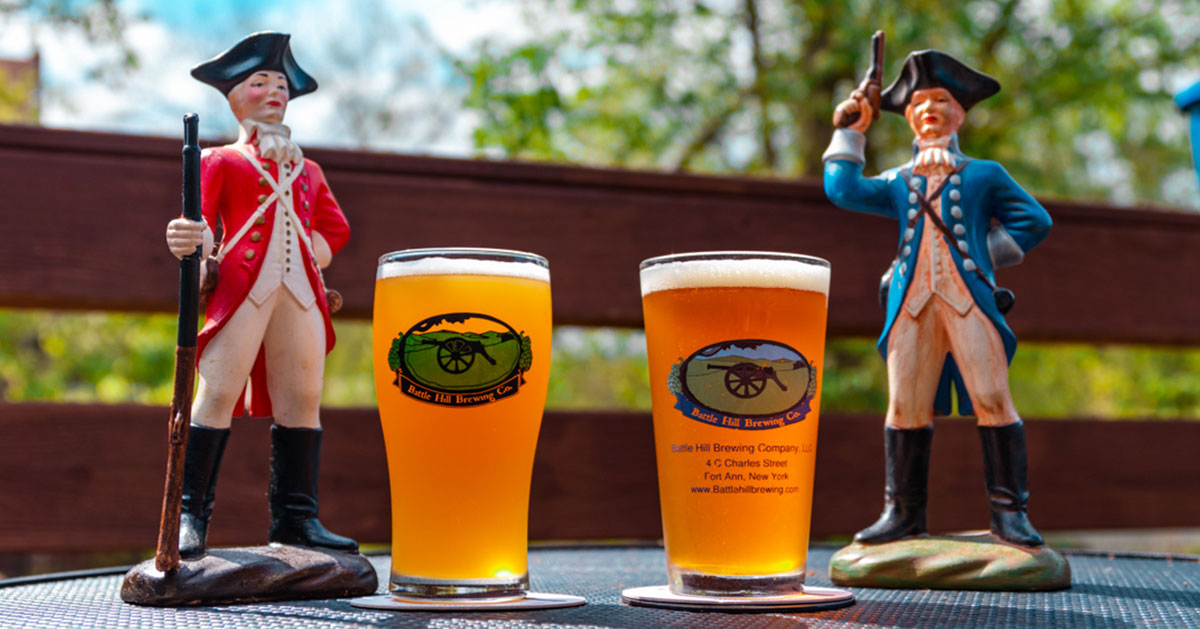 If you're craving made-from-scratch pub fare and handcrafted brews in one convenient place, then you need to take a trip to Battle Hill Brewing Company in Fort Ann. Named after the town's historic Battle Hill, a key location during the Battle of Fort Anne in the American Revolution, Battle Hill Brewing Company combines fresh local ingredients with refined recipes and brewing practices to create some of the best beer around.
The brewing company's Fort Ann restaurant is named the Battle Hill Brew Pub, and it's a popular lunch and dinner spot for locals and visitors in the area. Their beer selection includes Grains of Liberty, an all grain and honey session ale, Cocoa Porter, a dark-colored brew with cocoa nibs, and other regular and seasonal offerings. When combined with a specialty sandwich or mouthwatering burger, you have the perfect brew pub meal.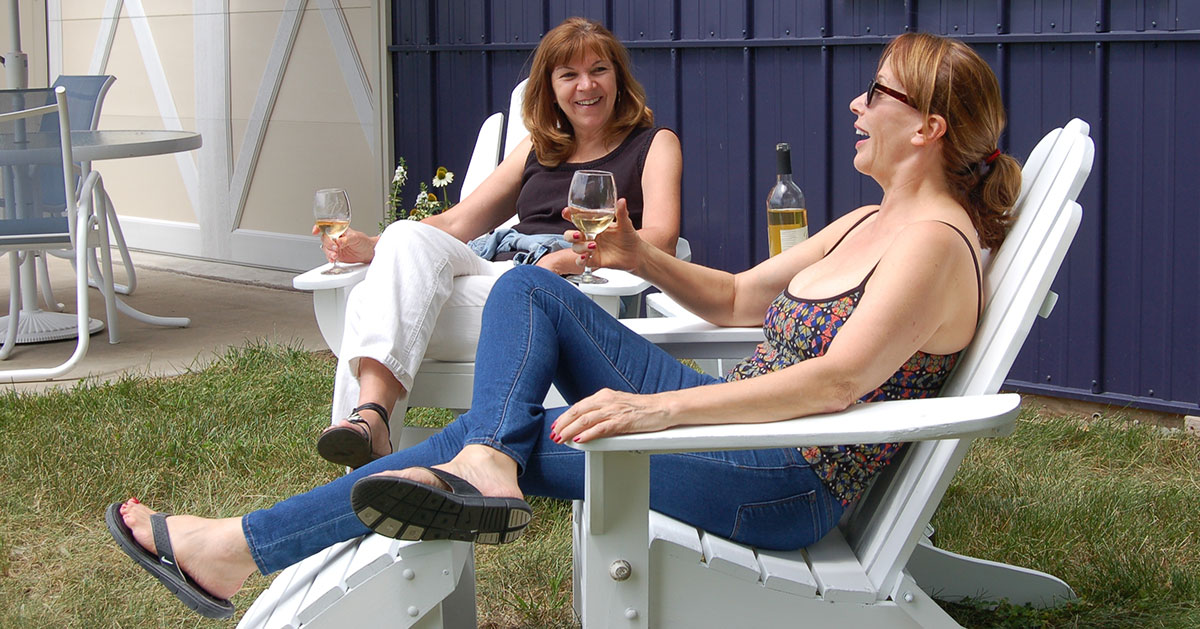 Located in southern Washington County, Victory View Vineyard is a small farm winery that is owned and operated by the Barnhart family. The Barnharts believe fine wine is grown, and they craft distinctive wines using exceptional northern grapes from their own vineyard.
Victory View Vineyard features a tasting room bar, barrel room, and outdoor patio where you can relax and sample their selection of wines. These wines are offered by the glass, so visitors are welcome to stay for a while and get to know this local winemaker. While you're there, participate in a winery/vineyard tour and learn about the winemaking process from start to finish, grape to bottle.
Hit the Pause Button at Northern Cross Vineyard's Tasting Room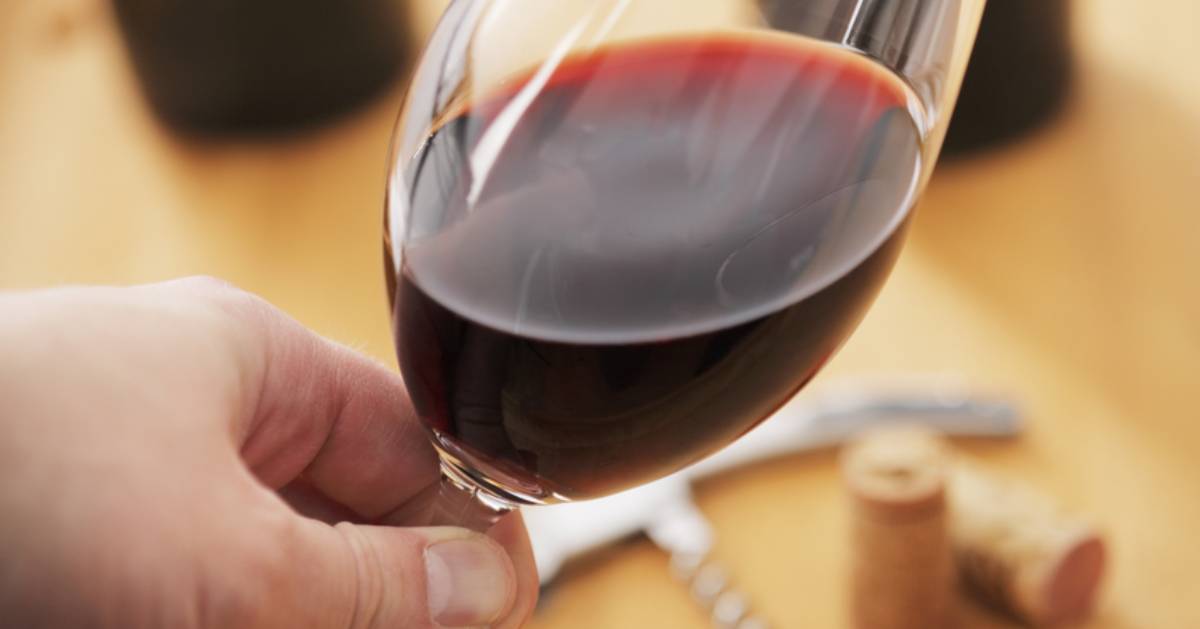 When you need to escape from the hustle and bustle of everyday life, plan a trip to Northern Cross Vineyard's warm and welcoming tasting room in Valley Falls. This local winery believes enjoying wine should be effortless, and their goal is to give you a relaxing wine tasting session during your visit.
Northern Cross offers a seated tasting room experience in which you can evaluate and choose the wines you'd like to sample. You'll have the opportunity to ask questions and learn about how they use cold-hardy grapes to create new and delicious wines.
Sample Spectacular Spirits From the Lake George Distilling Company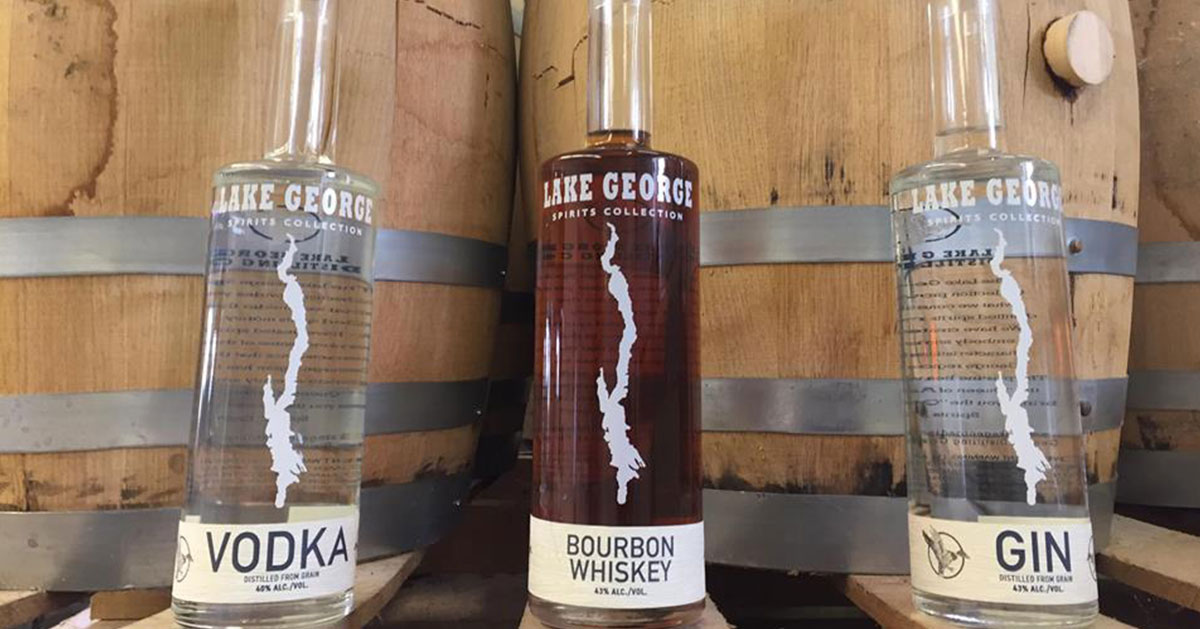 From moonshine to gin and whiskey, Lake George Distilling Company takes the time to handcraft small batches of quality spirits using 100% New York State grains. This Fort Ann-based farm distillery was founded in 2012, and over the years, they've become one of the region's top producers of artisan spirits.
Lake George Distilling Company operates both a distillery in Fort Ann and a second tasting room in Lake George Village. With Lake George-inspired liquors like Red Rock Rye and 32 Mile Moonshine, you're sure to find a new favorite that tastes great on the rocks or as part of a cocktail.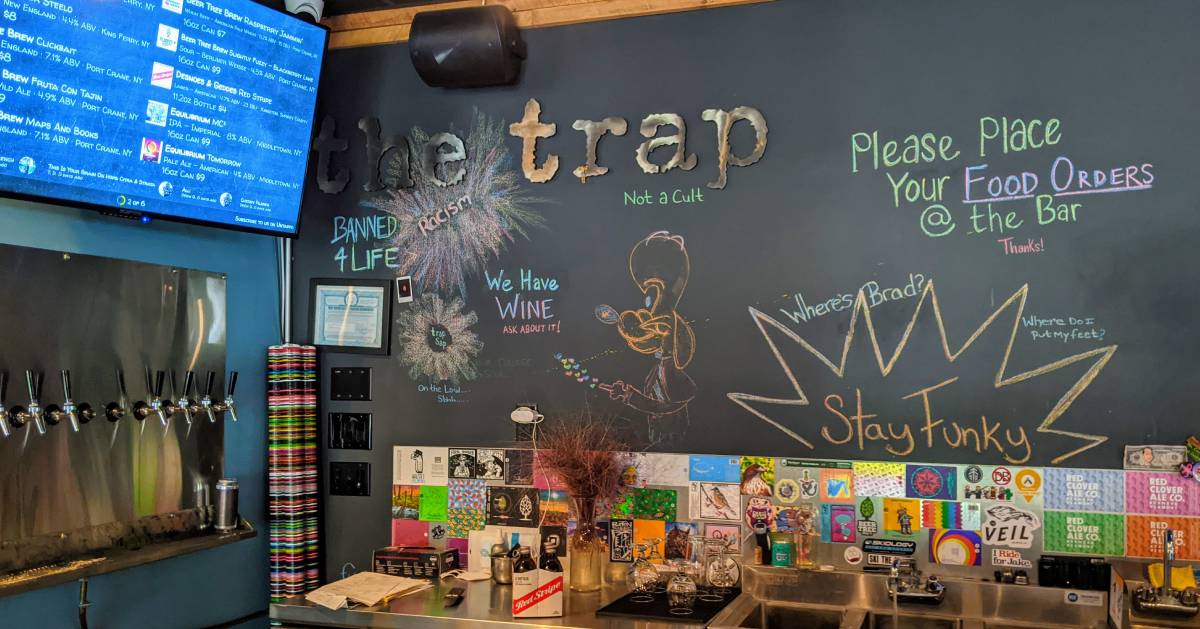 The Trap in Fort Ann features a dedicated craft brew room where they serve the best local and east coast craft beer and cider. After originally brewing and selling kombucha, the business has expanded to provide craft beverages paired with their own twist on American tavern fare. They make their food in house with local and organic ingredients when available from regional meat producers and farms. Stop by, have a drink, play some cornhole and games, and get ensnared by everything The Trap has to offer.
Ready to sip, sample, wine, and dine? Pick a place or two that sounds appealing and head on out to Washington County!
As you plan your craft beverage tour, remember to be safe, drink responsibly, and have a designated driver if you're planning to visit a few different locations.