Free, Year-Round Programs & Events for Kids With Serious Illnesses
Double H Ranch in Lake Luzerne is a magical place for kids with life-threatening illnesses and their families. Regardless of the limitations imposed on them by their illnesses, kids who come here can tackle a high ropes course, swim in a lake, and ski down a mountain. For those who can't attend the programs, Double H Ranch brings camp activities to them.
Children and their parents can take a step away from the everyday challenges of living with a serious illness, thanks to Double H Ranch's many programs, activities, and events - and they're all free of charge, thanks to the hard work of volunteers and funds generated from donations.
Below, we've rounded up the main programs Double H Ranch offers to so many families at no cost all year long.
An Adirondack Summer Camp Where Kids Can be Kids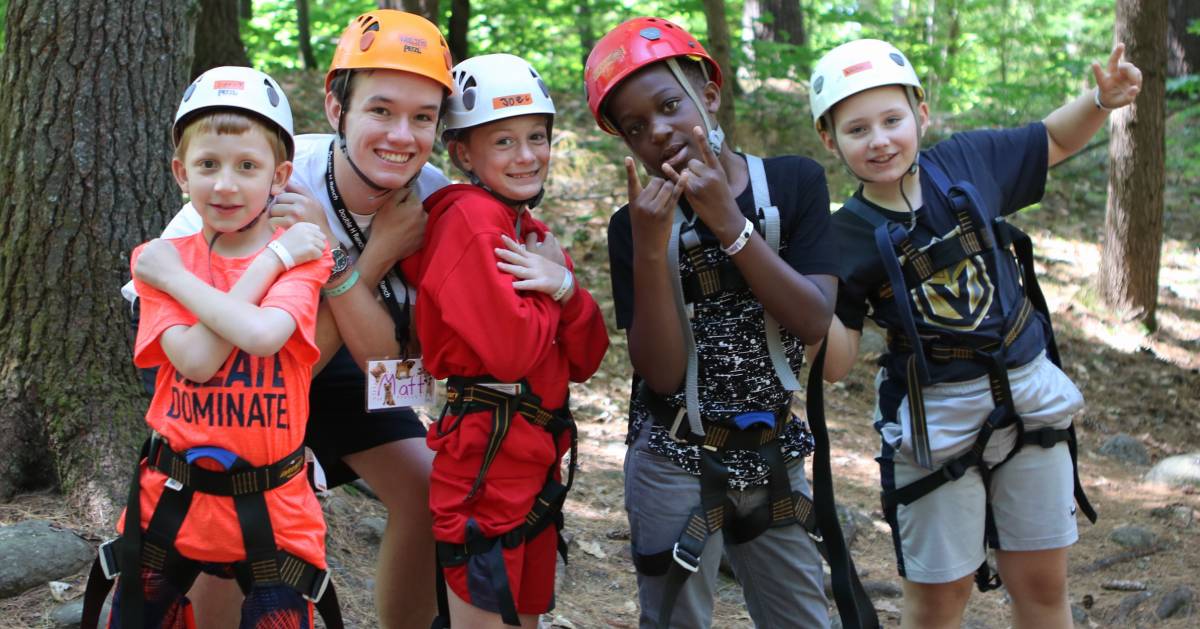 Kids with life-threatening typically can't attend a regular summer camp, with their many medications, physical therapy sessions, and everything else that goes along with their day-to-day lives. Often, they can't even have sleepovers at other children's houses.
But at Double H Ranch's summer camp, kids are able to just be kids, and parents can relax knowing that their child is in good hands. The summer camp program is designed for kids ages 6 to 16, and 17 to 21 during the alumni session.
Camp activities include swimming, fishing, boating, arts and crafts, a high ropes course, archery, and more. But the experience goes beyond camp fun. Double H Ranch camp kids learn how to do things they never thought they could - someone who might not be able to walk, for instance, can zipline through the forest.
All of this camp magic happens at no cost to the parents. Counselors and volunteers can gain invaluable work and life experience in this unique setting. One such counselor described his time there as showing him "what an ideal work environment can be."
Discover what it's like to be a camp counselor »
Bringing Camp to the Kids Through Camp-on-the-Go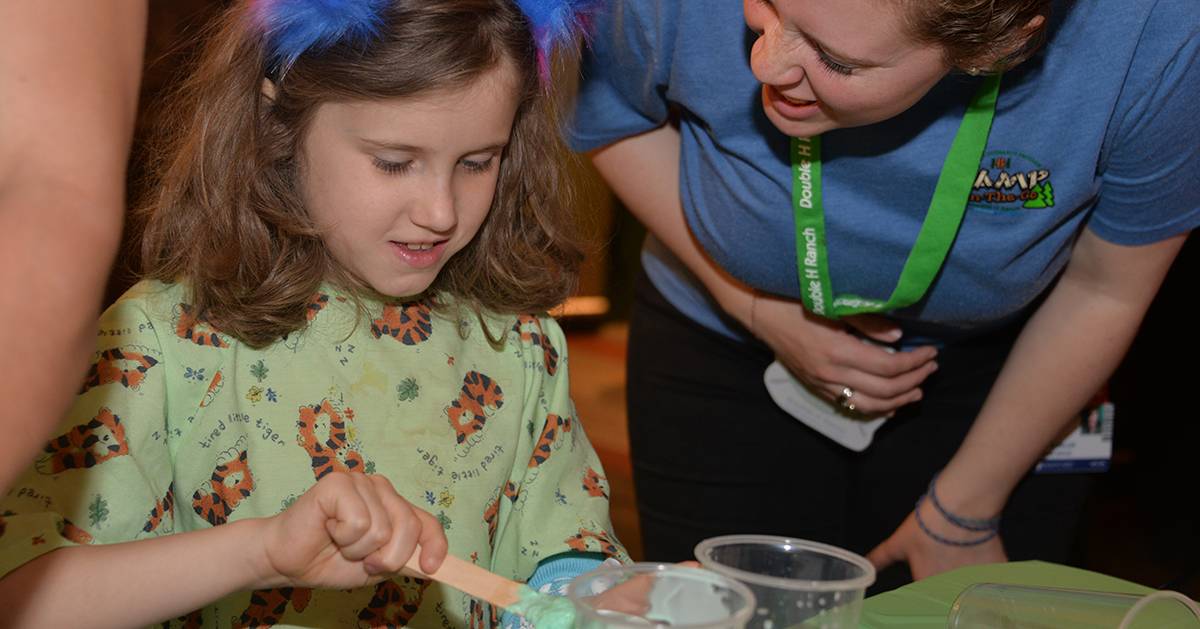 What about kids restricted to a hospital or medical setting, who aren't able to attend camp? Double H Ranch has this covered, too!
Double H Ranch volunteers bring the fun of camp to partnering hospitals, again at no cost to the parents. The Hospital Outreach Program, also known as Camp On-The-Go, has wheel carts with various activities brought to the hospital rooms so kids get to engage in crafts, catch "fish" with magnets, and more. There are also playroom visits with group activities.
Children who take part in this program often have days filled with tests and treatments. This gives them - and their parents - a break from that trying schedule to engage in classic camp fun.
Skiing & Snowboarding With the Adaptive Winter Sports Program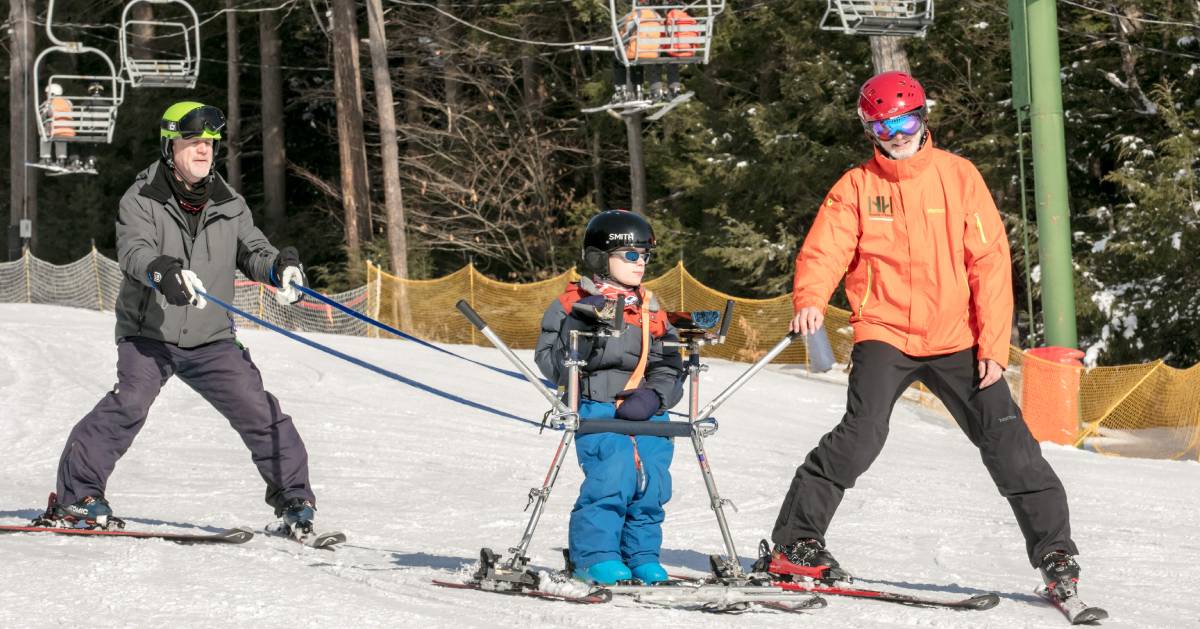 Did you know? Double H Ranch has a ski lift on site at their gorgeous Adirondack location. Each year from January through March they run the Adaptive Winter Sports Program on weekends.
Kids with life-threatening illnesses engage in skiing, snowboarding, and snowshoeing with volunteer instructors. Many of these children would not otherwise be able to take part in these activities at a typical ski mountain, but Double H Ranch provides all the equipment and guidance needed at no cost.
In addition to the day programming, they also host Family Days when parents and other family members can come and hit the slopes too.
Family Weekend Programs in the Spring & Fall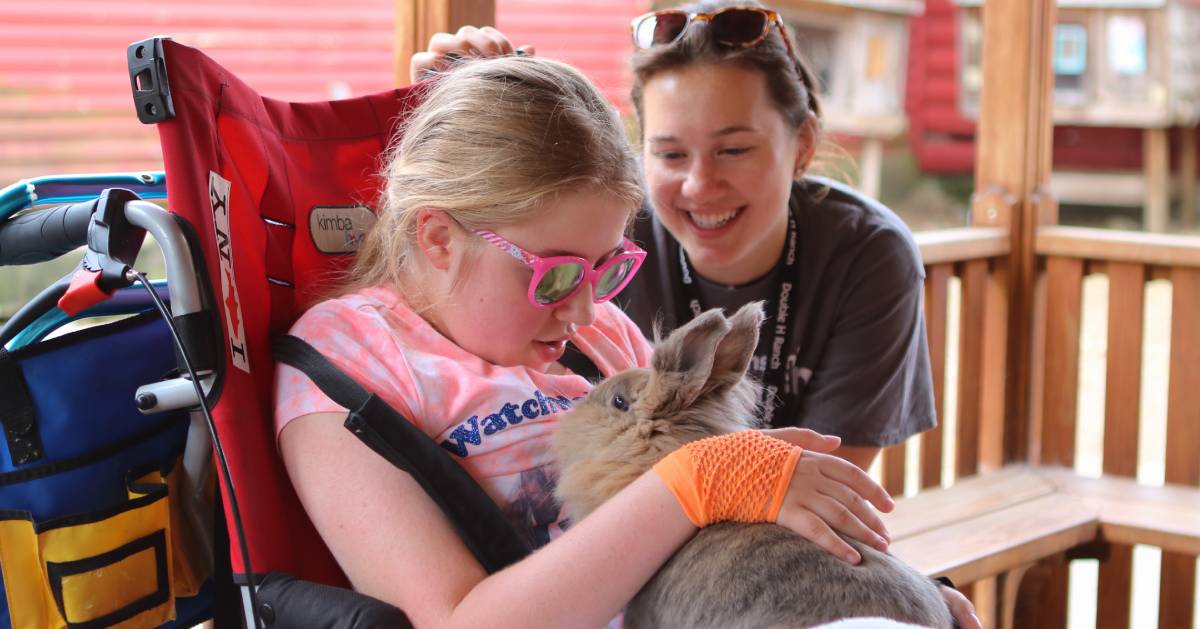 Double H Ranch also offers various special programs throughout the spring and fall. For example, the Comfort Camp Weekend in spring and fall is designed for campers who have lost a loved one. Kids are paired with a Comfort Care Volunteer and have a chance to talk about their situations and tools for coping.
You can check out the Spring and Fall Family Programming and everything else Double H Ranch offers at no charge to the campers and families at their website.
Volunteer or Donate to Double H Ranch
Double H Ranch is able to provide these incredible programs for kids because of the generous volunteers and donations. If you're interested in helping out, they always need volunteers for camp counselors, ski instructors (no teaching experience necessary!), "family pals" for the family weekends, and there are several other positions.
Find more details and fill out a volunteer application »