See Why You'll Want to Make Cruising With the Lake George Steamboat Company a Priority This Season
The Lake George Steamboat Company is the oldest continually operating passenger vessel company in the world, and they're not stopping any time soon. We chatted with Luke Dow - the Dow family has owned the company since the 1940s - to find out what's new this season, along with more info people should know about, like being able to bring a bike on the ship.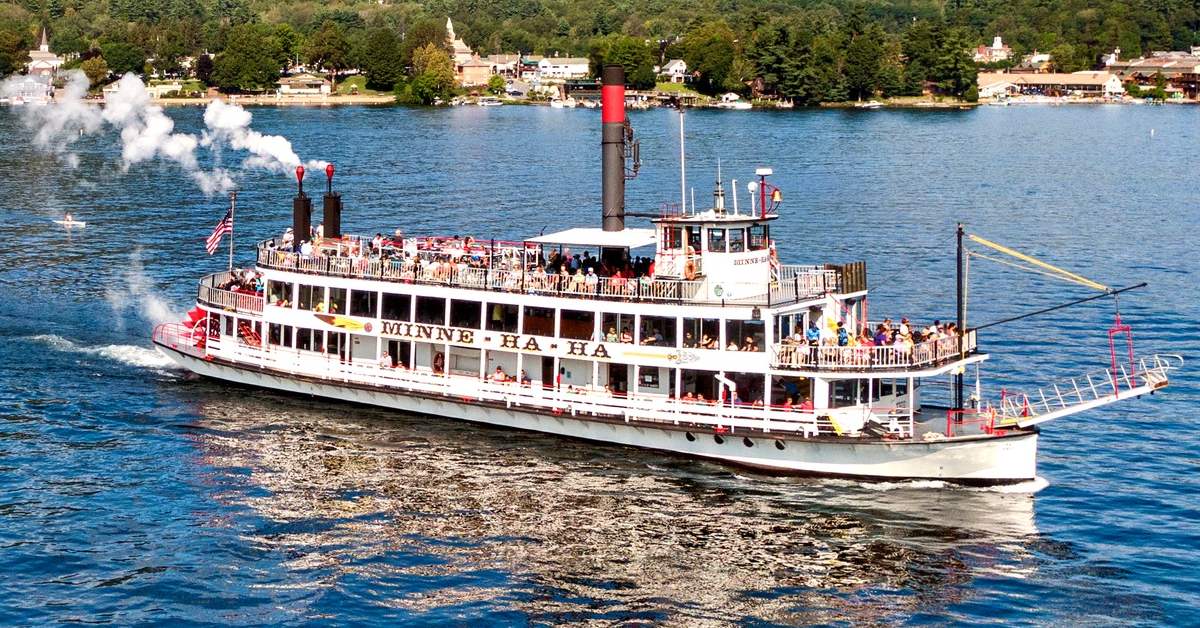 Here's What Happening for the 2023 Season: New Cruises & Returning Favorites
"We have some great music cruises planned for this year!" Dow said when asked what's new and exciting this season. "We have a few new specialty cruises on the Saint this year as well."
The Lake George Steamboat Company is also bumping up the Minne Ha-Ha cruises from six to seven per day. And, another change is the date of the annual Rock the Dock Festival, which is being moved to earlier in July than normal.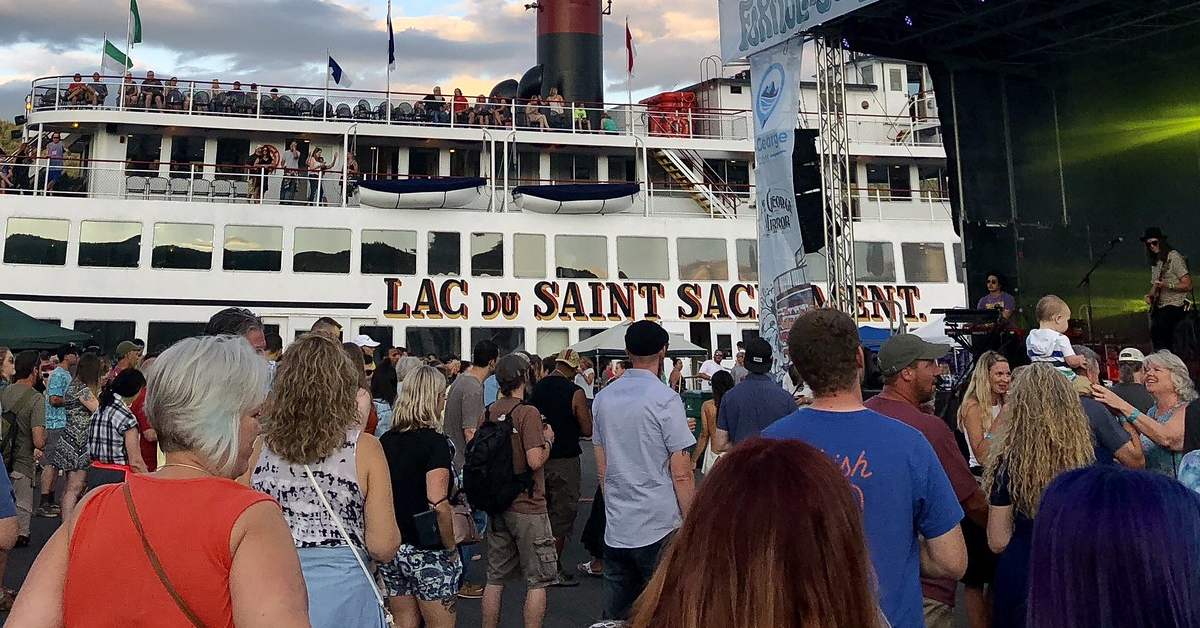 Here's an overview of the specialty cruises and events:
July 4th Weekend Fireworks Cruises: July 1 - 4
Rock the Dock Music Festival: July 8
Fireworks Cruises: on Thursdays, July 13 - August 31
Hawaiian Luau Cruise: July 17
Rockin' Music Cruises: July 22 & 29, August 12 & 18
Cruise of Italy's Italian Night: August 2
Country Western Dinner Cruise With Big Sky Country: August 23
Cruisin Oldies Style Dinner Cruise: September 8 & 9
Oktoberfest Luncheon Cruise: October 7
Canadian Thanksgiving Dinner Cruises: October 7 & 8
There are also Elvis Tribute Luncheon Cruises in September and October, but those are already sold out!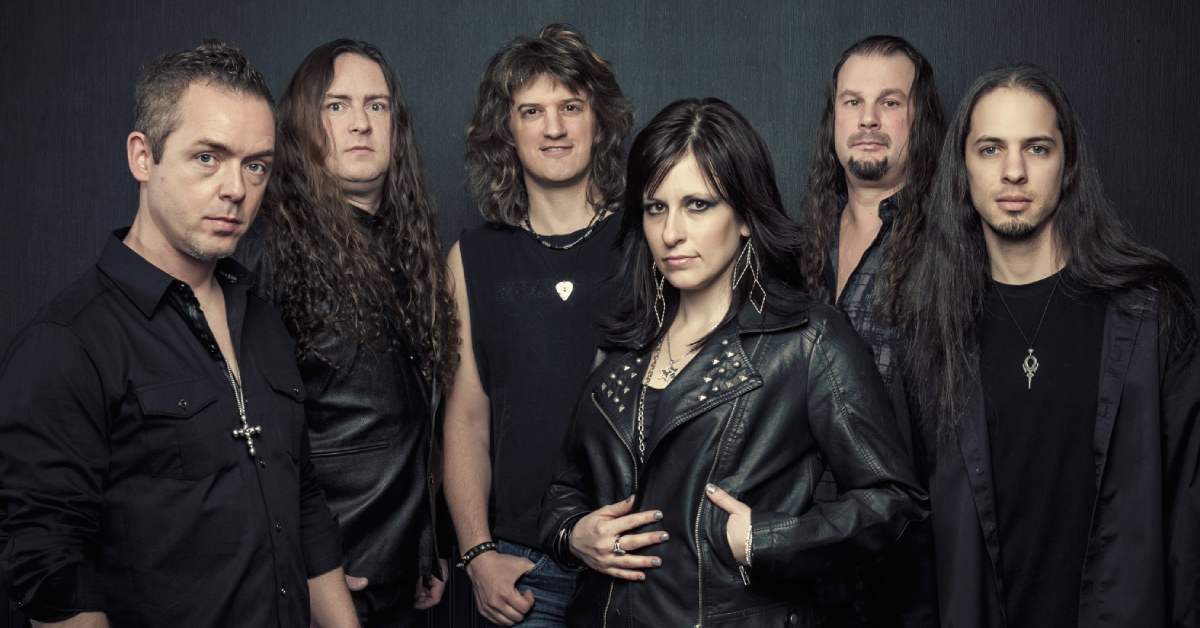 The fun-for-all-ages Rock the Dock Festival has a great lineup this year: Neon Avenue, Hilltop, Chestnut Grove, Eastbound Jesus, Eggy, and Galactic, featuring Anjelika Jelly Joseph. The four Rockin' Music Cruises feature Aquanet on July 22, Skeeter Creek on July 29, The Coverups on August 12, and Funk Evolution on August 18.
The above list only covers the specialty cruises, and does not include the other multitude of cruise options that take place daily during the season.
View more details on the specialty cruises and events >>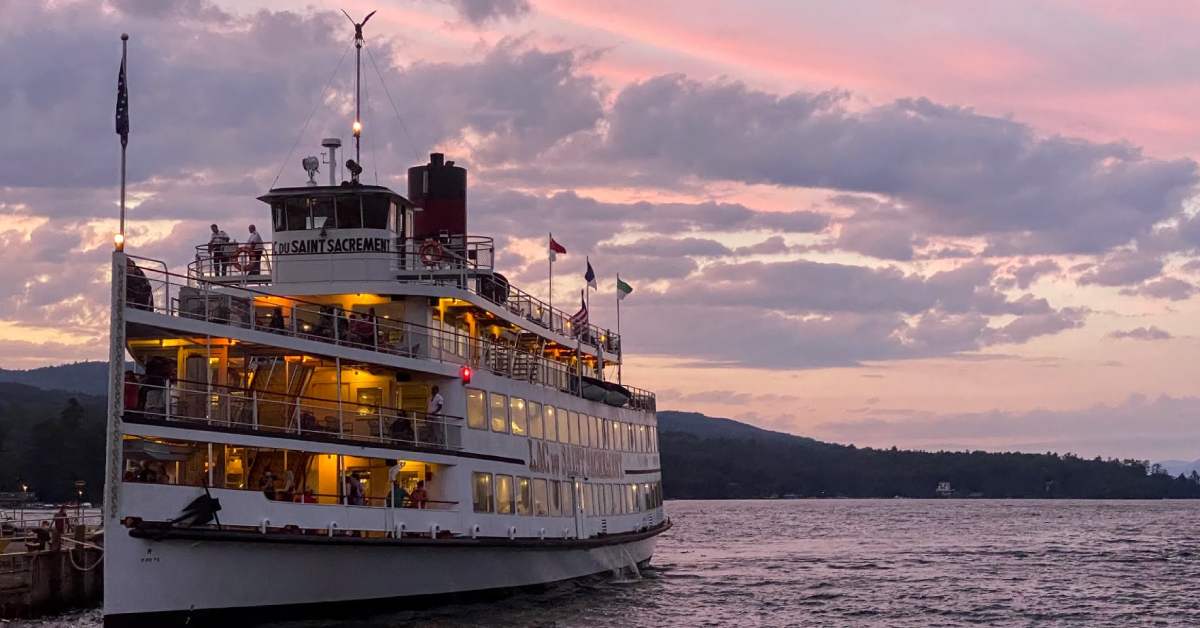 Here are how the primary cruise options break out:
Lac du Saint Sacrement Midday Luncheon Cruise/Noon Sightseeing Cruise
Lac du Saint Sacrement Sunday Champagne Brunch Cruise
Lac du Saint Sacrement Sunset Dinner Cruise
Lakefront Cruise Aboard the Mohican
Minne Ha-Ha Paddlewheel Cruise
Minne Ha-Ha Night Pirate Cruise
Mohican Family Dinner Cruise
Mohican Paradise Bay Cruise
Islands of the Narrows Cruise
Mohican Full Lake Cruise
Full Lake Fall Foliage Cruise
Read more about the different cruise options and see schedules >>
There Are So Many Cruises! How Do You Choose Which One?
"We offer something for everyone with roughly 11 cruises sailing daily," Dow told us. Here are a few suggestions to get you started.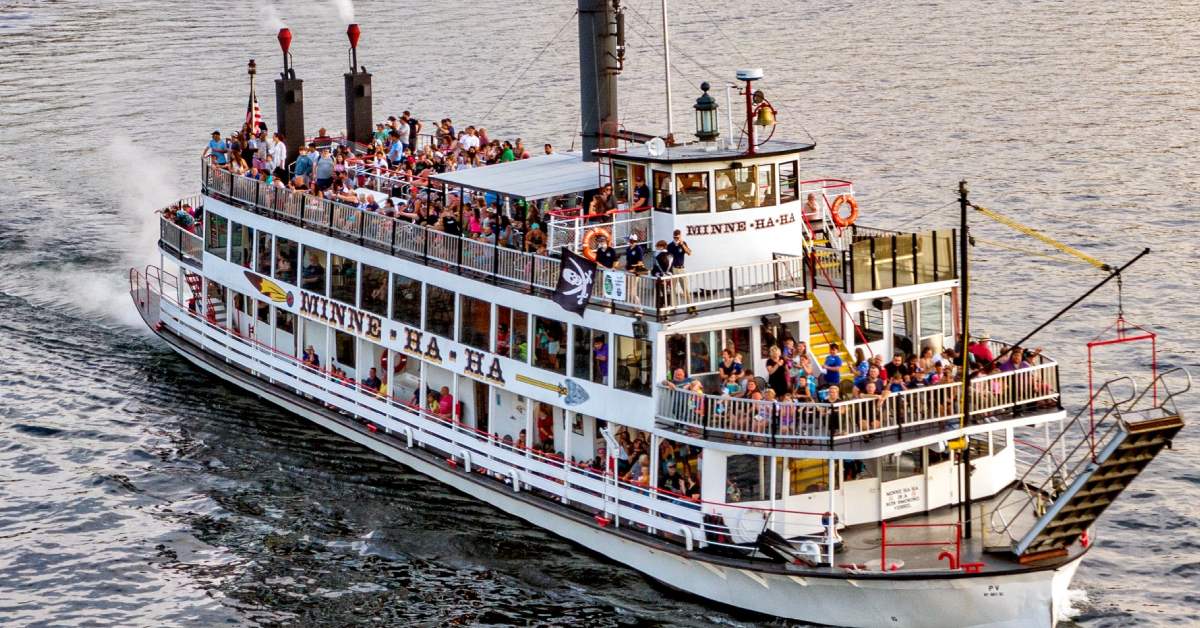 The Most Popular
The Pirate Cruise on the Minne Ha-Ha is one of the fastest-selling cruises the Lake George Steamboat Company offers. The brunch cruise is also quick to sell out.
"Most cruises have availability up to a few hours before they take off, but those two cruises sell out sometimes a week in advance," Dow said.
If You've Never Been
Dow recommends the Mohican's Paradise Bay Cruise, for those cruising with the Lake George Steamboat Company for the first time.
"You get to enjoy a large amount of the highlights of Lake George, including going into Paradise Bay! It's an incredible experience that not many larger ships can do."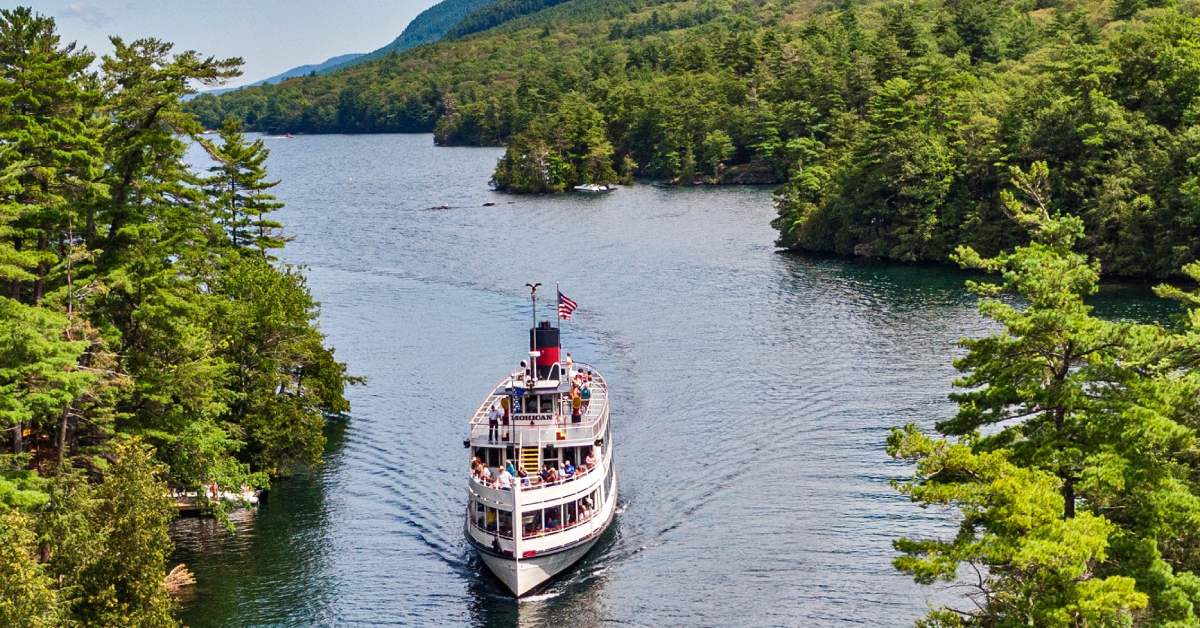 For the Best Deal
The Mohican's Full Length of the Lake Cruise is the best deal the company offers.
"See all the highlights of the lake for only a couple of extra dollars? It's a long trip, but a heck of a deal!" Dow said of the six-hour experience on the lake. "The Mohican Meal Cruises are also a great way to have fun with your family, and have a nice dinner without breaking the bank."
The four musical cruises are also a fantastic perk, as they always book highly popular, sought-after groups.
What Else to Know: Fun Facts, Little-Known Perks & More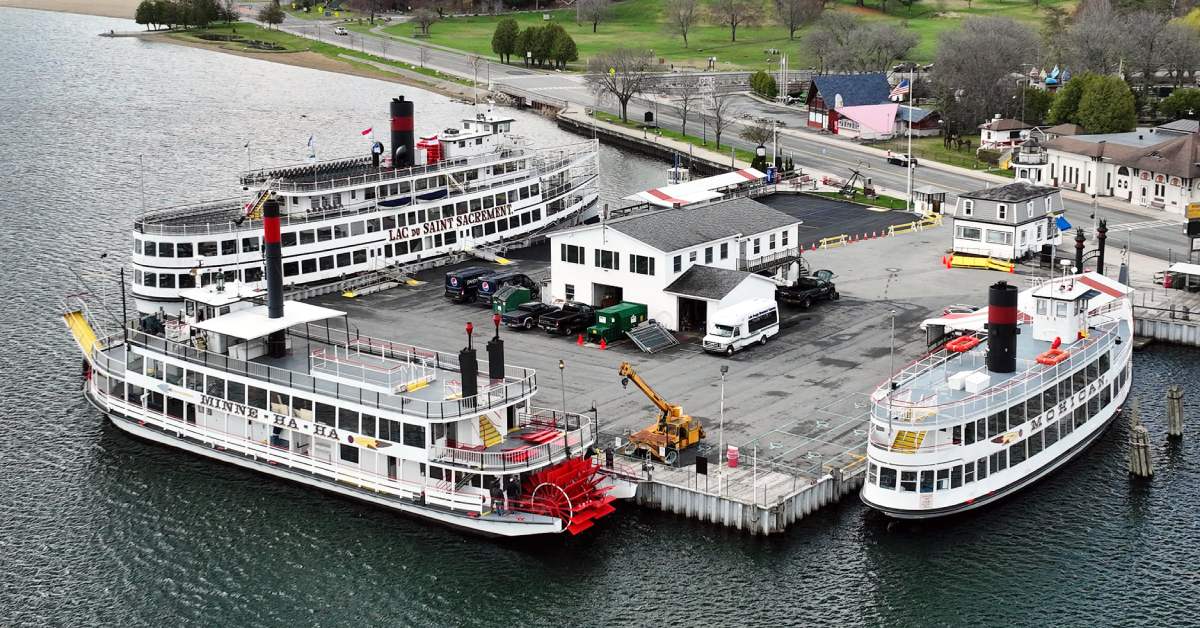 Each Ship Has a Special Claim
The Lake George Steamboat Company consists of three cruise ships: the Lac Du Saint Sacrement, the Mohican, and the Minne Ha-Ha.
"The Saint" is the largest passenger vessel on the inland waters of New York State. The Mohican is entering her 115th year of operation, and is the oldest continually running passenger vessel in the world. And, the Minne Ha-Ha is one of only two authentic steam paddlewheel ships in New York, and one of only five in America.
Cruising On a Lake Is Smooth & Awesome
When asked about cruising on a lake versus an ocean, Dow said that the cruises offer more to see with smaller waves.
"You see a lot more on lakes than oceans, since oceans are so large that you see nothing for long stretches of your cruise," he explained. "Not on a lake or a river! You are constantly seeing something different. Also, the lack of serious waves on a lake is pretty clutch. I've never heard of anyone getting lakesick."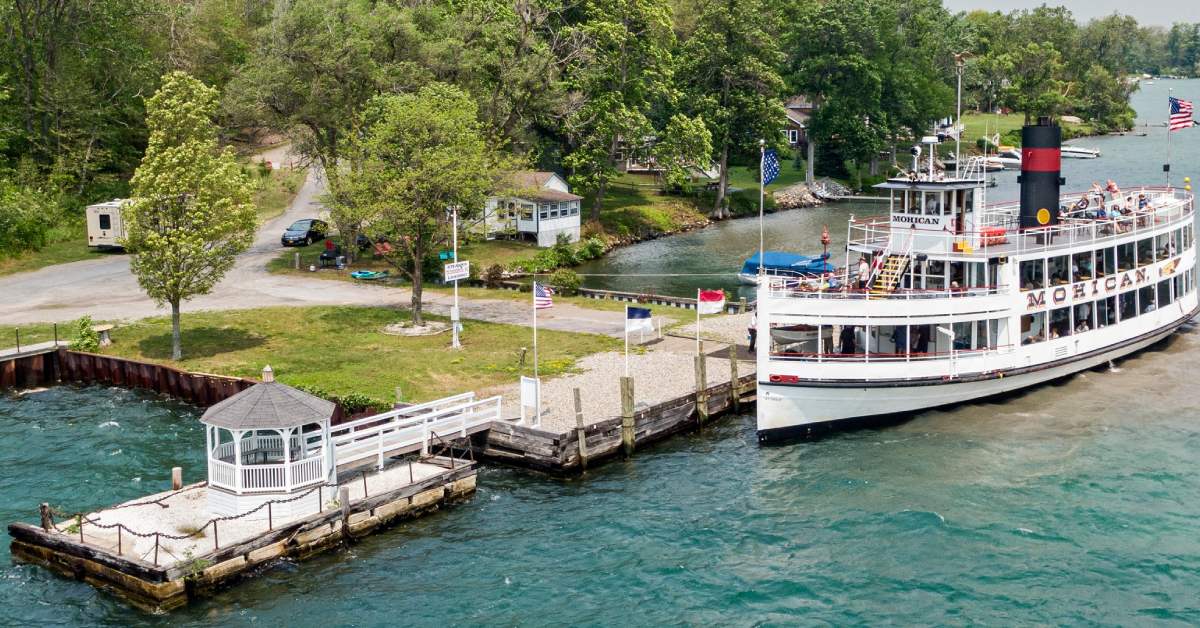 You Can Incorporate a Bike Trip Into Your Cruise
Did you know? The Lake George Steamboat Company is the only company on Lake George that offers full length trips of the lake, and the option to get dropped off or picked up at their pier in Ticonderoga. This is convenient if you're looking to bring a bike.
They allow cruisers to bring a bicycle aboard and get dropped off in Bolton Landing or Ticonderoga. "Or, you can bike up to Bolton or Ticonderoga and get brought back. Just make sure to call ahead of time to let the ship know!"
Be a Part of Lake George History & Plan Your Cruise Today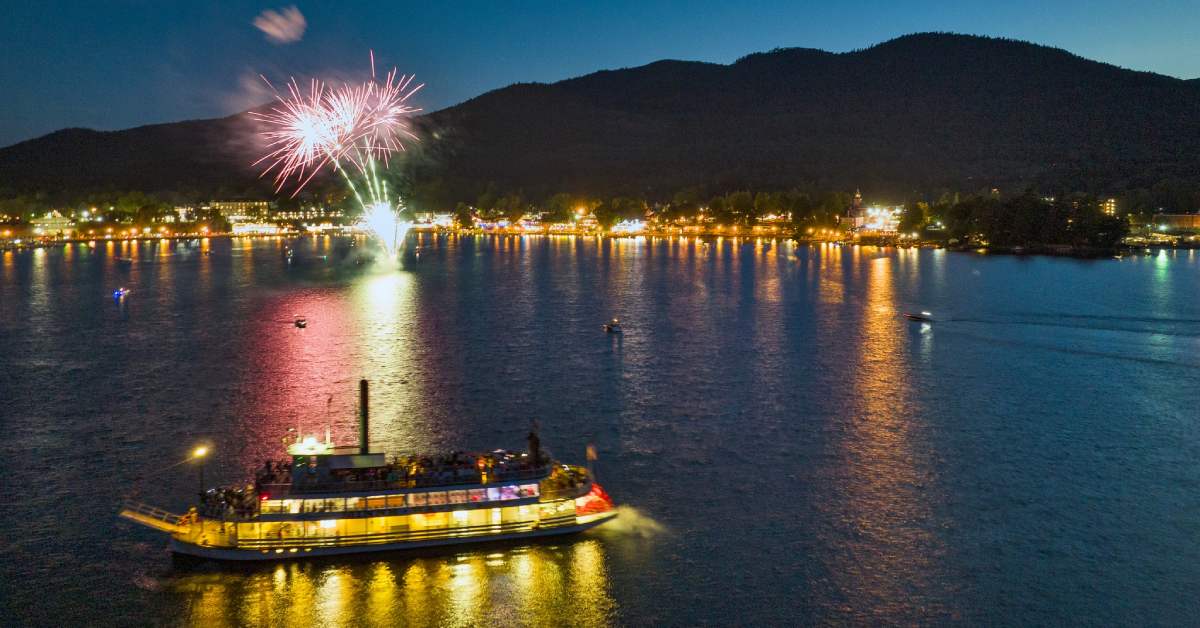 The Lake George Steamboat Company has been a significant Lake George staple since 1817. When you embark on one of their cruises, you're not just participating in a classic Lake George activity - you're immersing yourself in this important chunk of Lake George history.
Tickets can be purchased at their ticket office at 57 Beach Road in Lake George, by calling the ticket office at 518-668-5777, ext. 4, or you can purchase online through their website. The maximum number of passengers you can reserve online is eight.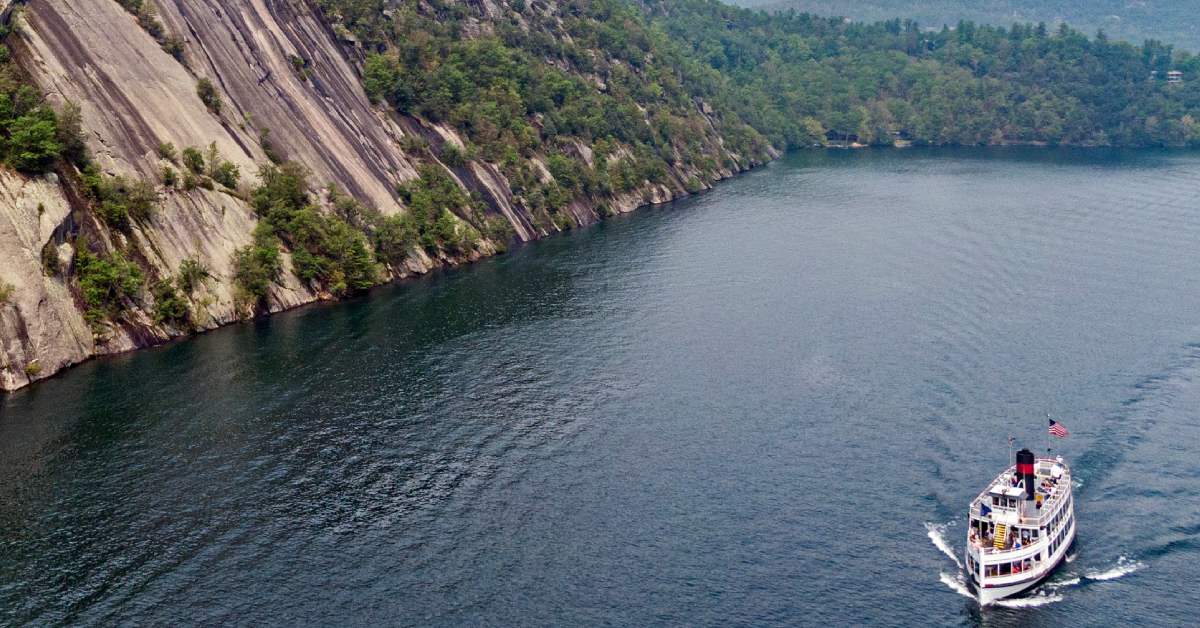 Kids under the age of four are free, but still require a ticket. Strollers are allowed anywhere on the boats except the dining rooms on the Lac du Saint Sacrement. Note, there are lifts on the Saint and Minne Ha-Ha, but those are exclusively for wheelchairs. A senior rate is offered for those 65 and over, and each boat is handicap accessible.
Don't forget, the most popular cruises can sell out as much as a week in advance, so don't delay and get a Lake George Steamboat Cruise excursion on your calendar today. They open for the season on May 6, 2023!
Get your other questions answered on their FAQ page >>