Winterfest: Your Ticket to an Unforgettable Winter Experience in Lake George
Lake George Winterfest: December 27, 2021 - March 11, 2022
Sponsored by: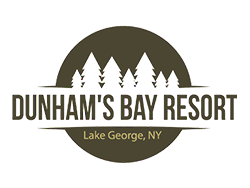 Stay At Lake George's Best Kept Secret
Just a five-minute drive from Lake George Village on the lake's southeastern shore, Dunham's Bay Resort is perfect for family vacations and couples retreats. Enjoy the indoor heated swimming pool, on-site restaurant, and serene setting. Learn More »
If you're coming to the Lake George region this winter season, a Winterfest wristband is a no-brainer purchase. Read up on the details of this simple winter package that gives you and your family an ultra-memorable experience in Lake George at minimal cost.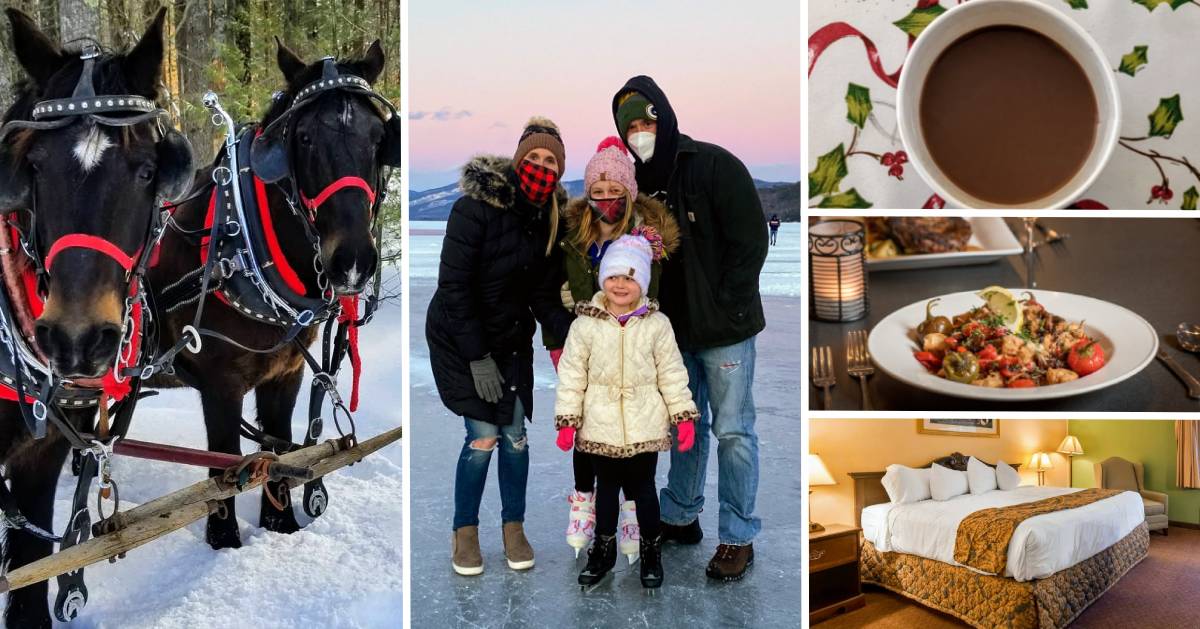 What is Winterfest?
Now in its second year, Lake George Winterfest is a season-long event that will take place from December 27, 2021 - March 11, 2022. For the price of a Winterfest wristband, you can enjoy special perks like horse-drawn carriage rides in Lake George Village, discounts off your hotel stay and meals out, and even a fun winter activity. Get a full breakdown of the two types of wristbands below.
The Winterfest Wristband: Your Pass to Winter Fun
There are two options for Winterfest wristbands. Here's all that's included:
Horse-drawn carriage rides for you and your entire family (Saturdays 12pm - 6pm)
Exclusive access to hot chocolate stations throughout the Village
15% discount at participating hotels
10% discount at participating restaurants
Horse-drawn carriage rides take place on Saturdays between 12pm and 6pm. Simply show your wristband at the carriage stop in the Beach Road Parking Lot and then hop aboard. You're allowed unlimited rides, plus you can seek out hot chocolate stations on the Winterfest map for a warm pick-me-up.
All of the above
Plus, a winter activity of your choice
For just a $10 add-on you can experience all the perks of the Winterfest wristband, plus an activity of your choice, like dog sledding or snowmobiling - you can see how the Winterfest wristband more than pays for itself!
Choose Your Winter Activity
When you go to purchase the $30 wristband, you'll be able to reserve the date and time for your activity. Activities can and do sell out, so make sure to nail down your activity and secure reservations as soon as possible!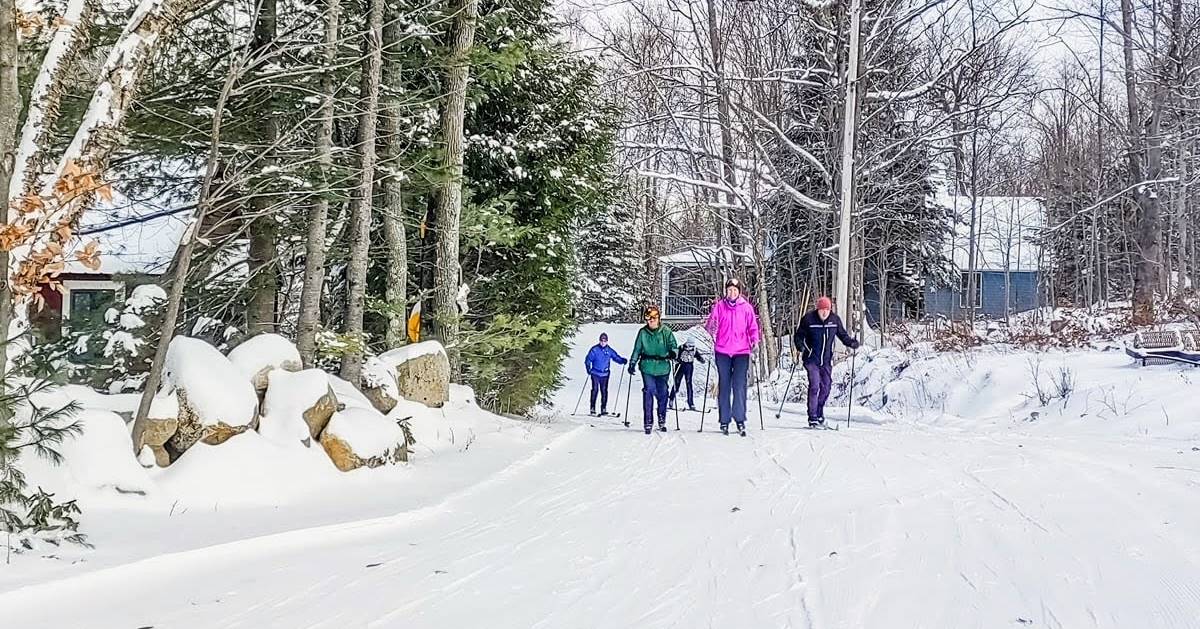 Here are the winter activities offered for the 2021 to 2022 Winterfest:
Cross-Country Skiing: Spend an afternoon cross-country skiing on maintained, groomed trails.
Snowshoeing: Winterfest snowshoeing takes place at Garnet Hill Lodge in North River, where they have six different routes and 15km of snowshoe trails.
Alpine Skiing: Alpine skiing at West Mountain consists of 31 trails with more than 1,000 feet in vertical drop and 126 skiable acres.
Dog Sled Ride: Experience the unique activity of dog sledding on Mirror Lake, north of Lake George in Lake Placid.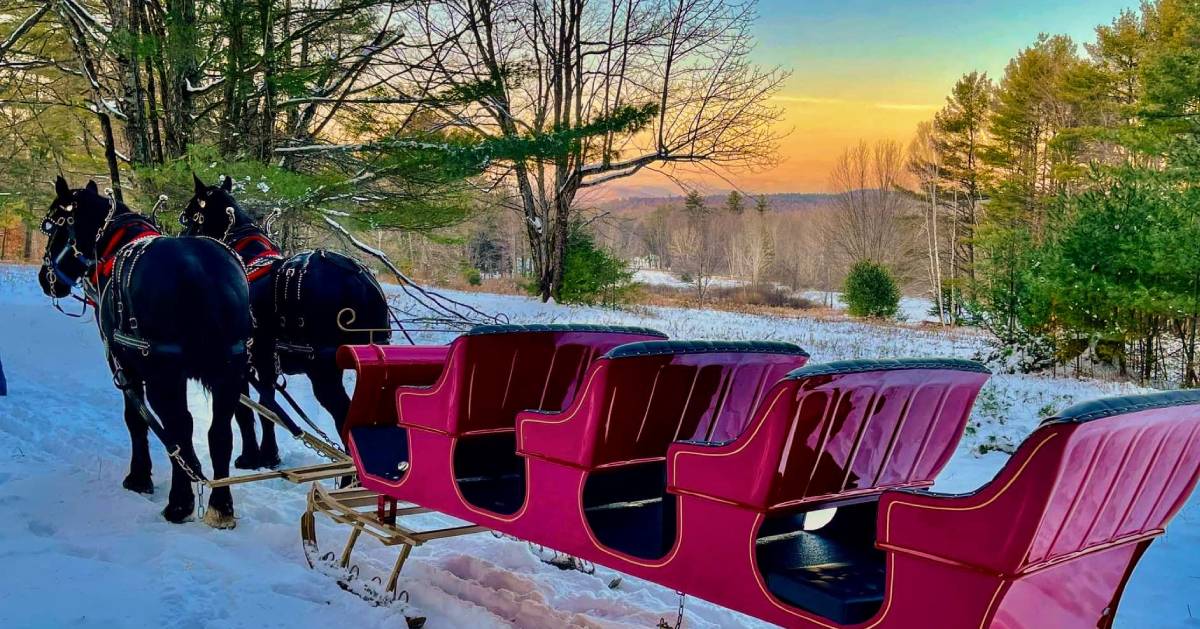 Sleigh Ride: Enjoy a ride through snowy forests and fields on a horse-drawn sleigh with Circle B Ranch in Chestertown.
Snowmobile Tour: You just need to bring your winter clothes and a desire to have fun with you to C+C Snowmobile Tours in Chestertown. They're great at catering to beginners!
Snow Tubing: Always a classic winter activity, have fun snow tubing down a mountain, either mid-week during the day, or on a Friday night under the lights.
Axe-Throwing: For those who want to stay indoors - try axe throwing with Adirondack Axe! Flannel shirts are optional.
Get more details on Winterfest activities >>
The Story Behind Lake George Winterfest
Lake George Winterfest started in early 2021 by Christian Dutcher, who is the force behind Americade, and was hugely successful, with activities selling out.
Winterfest provided residents and visitors to the region with a safe and socially-distanced escape to a winter wonderland, a welcome treat in lieu of the Winter Carnival and other area events being cancelled due to the pandemic.
Now, the Winter Carnival is on, and Ice Castles are coming, so there's even more to enjoy in Lake George this season! The Winterfest wristband is a clear complement to any other events or activities you're looking to experience here in the southern Adirondacks.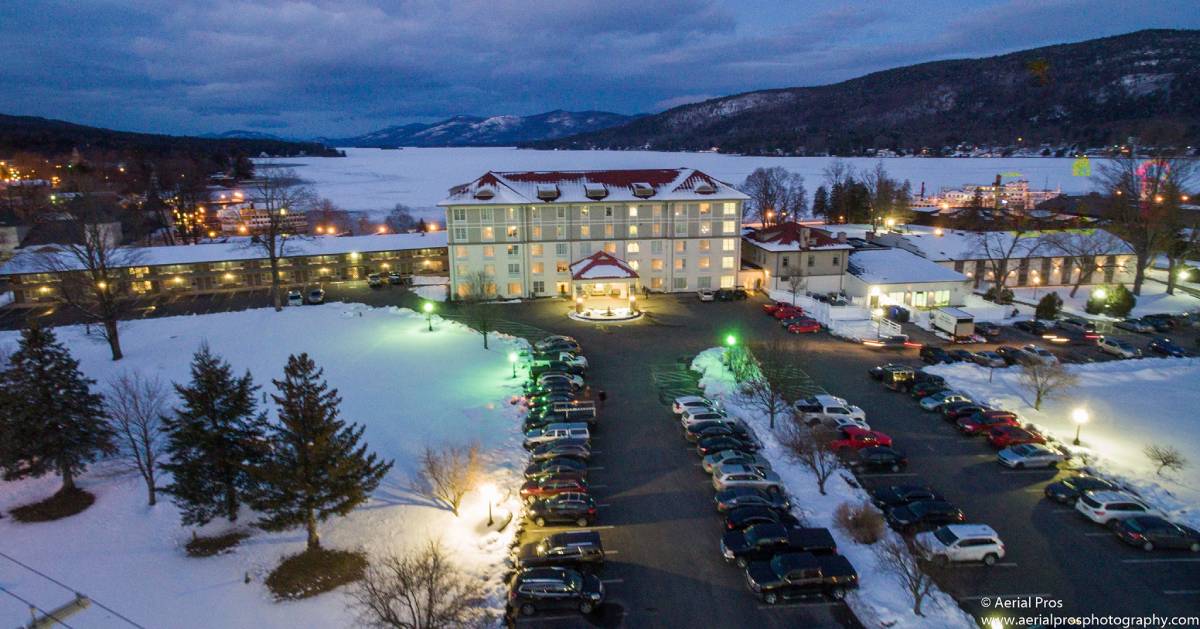 Plan Your Visit & Book Your Lodging
The second annual Winterfest runs from December 27, 2021 to March 11, 2022. Once you've purchased your Winterfest wristband, check out the participating hotels you can get a 15% discount at, along with restaurants for the 10% off deal, to better plan your weekend or mid-week trip to Lake George.
Buy your Winterfest wristband >>