Award-Winning, Nationally Known Ice Castles in Lake George
Ice Castles has been a hit sensation for kids and adults alike in several other states, and now the interactive winter attraction has come to Charles R. Wood Park in Lake George! Read up on what to expect with the attraction, how it came to Lake George, what to know about tickets, and everything else before you visit.
This page was updated on May 16, 2023
2023/2024 Dates & Ticket Info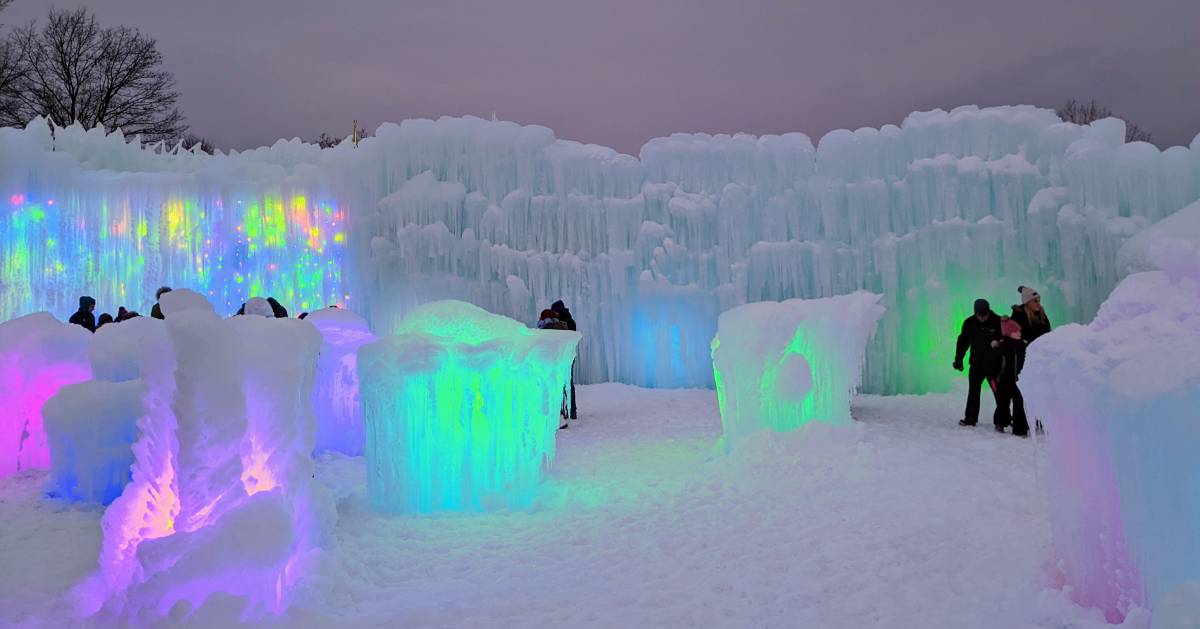 Stay tuned for 2023/2024 info as it becomes available!
Last season, general admission for Monday through Thursday (closed Tuesday) was $22 for adults and $15 for kids 4 to 11; Friday through Sunday was $29 for adults and $22 for kids. Holiday pricing, including winter breaks, was the same as weekend pricing.
There was a 15% discount offered for seniors and military. Tickets were sold on site if they were not sold out, but it's recommended to purchase ahead of time. There were also Local Nights, available to Lake George residents on Mondays.
Polar Pub & Mystic Lightwalk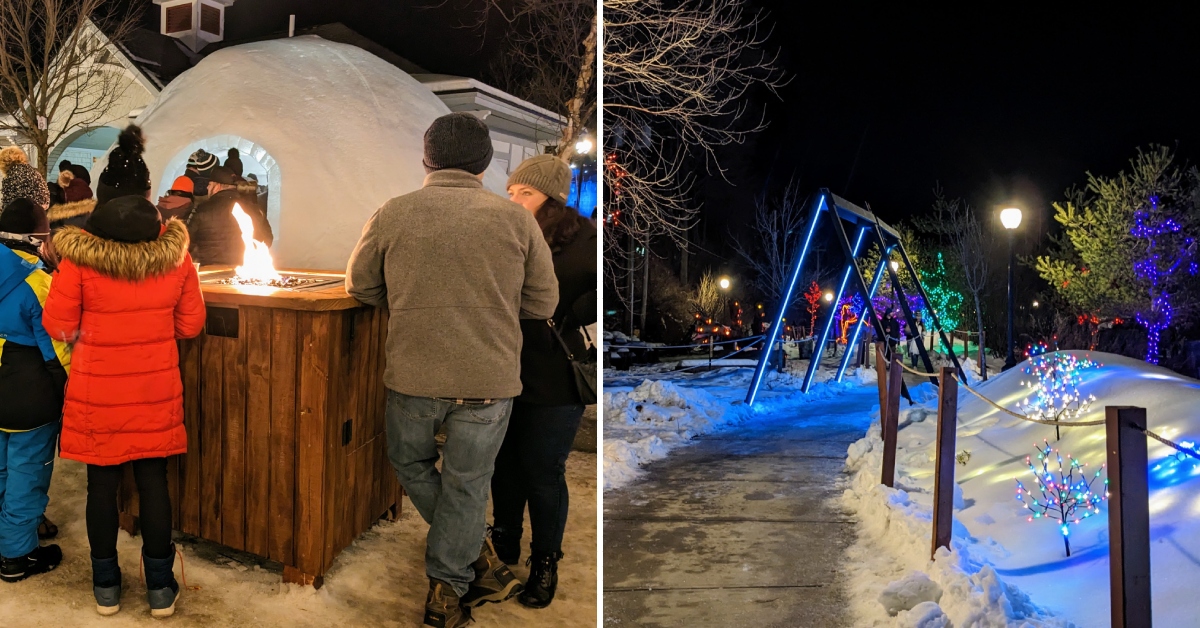 Lake George Ice Castles welcomed an Ice Bar and Mystic Lightwalk to the experience last season! Patrons enjoyed drink specials, warm up by fire pits, and a walk along the lighted path.
What to Expect With This Magical Winter Wonderland Attraction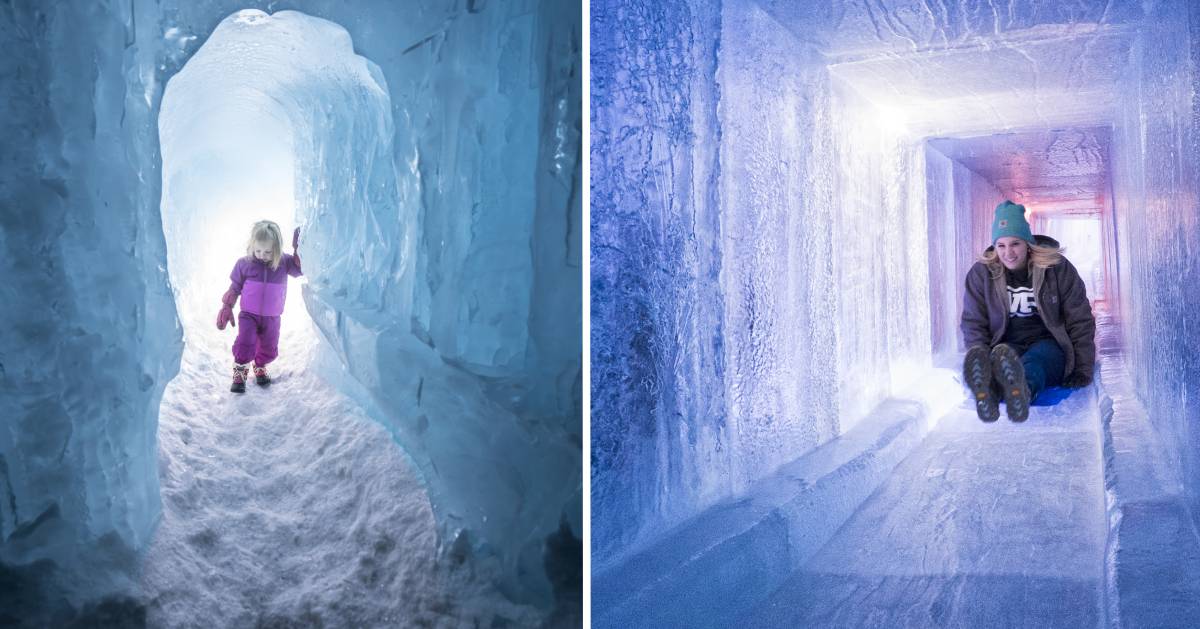 Get ready to enter a fun, frozen world of ice slides, ice mazes, frozen thrones, crawl tunnels, fountains, and more!
Ice Castles is added to expanded upon as the season goes on and weather allows, so this is not necessarily a one-and-done activity. If you choose to return, you may see sculptures, slides, or other features that weren't there before! Most guests spend 30 minutes to 1 hour exploring the attraction.
Please note, Ice Castles is weather dependent, and may be temporarily closed or unavailable due to weather. Or, certain features or areas of Ice Castles may be temporarily closed.
What's New for 2023
A Polar Pub Ice Bar with winter-themed cocktails and refreshments will be available, in addition to drinks and a food service from 10 McGillis.
An Arctic Alcove private ice room will be available for up to six guests. This exclusive experience is available at $450 for one hour and includes six general admission tickets to the Ice Castles, two souvenir photos, and 20% off Ice Castles merchandise.
Plus, a Mystic Light Walkway, and a Snow Igloo Village!
How Ice Castles in Lake George Came to Be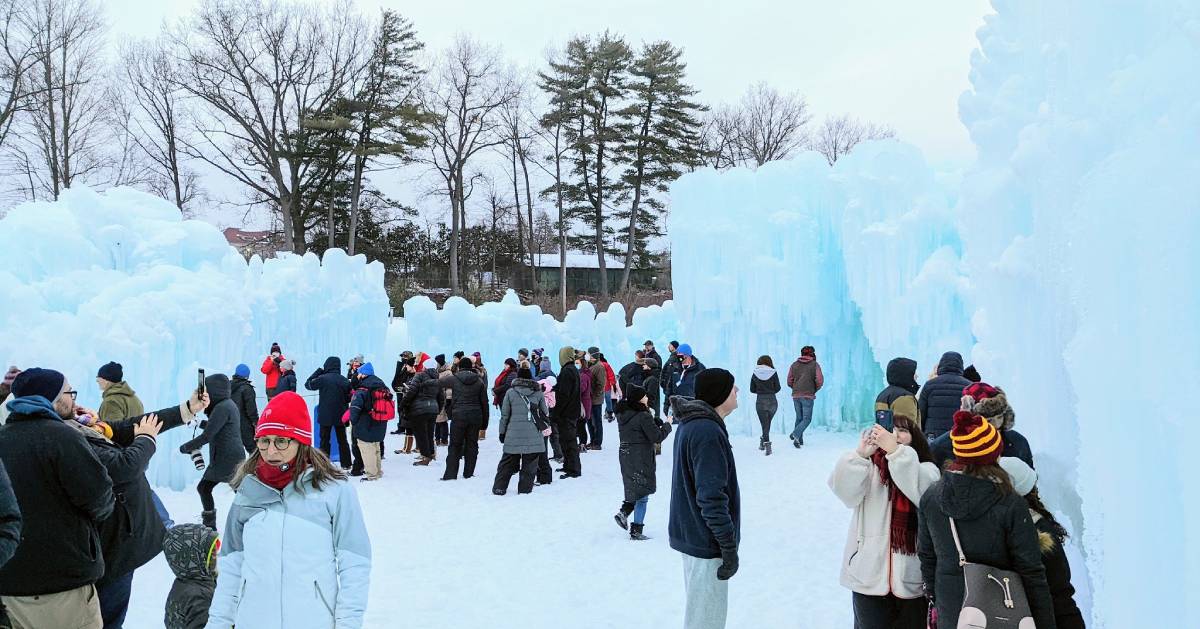 "It's a game changer," Mayor Robert Blais said about Ice Castles coming to Lake George, at an October 2021 press conference. "Today, we make the Lake George region year-round." The attraction opened on January 23, 2022.
A massive community collaboration, Ice Castles had been in the making for three years before its arrival. The stunning winter attraction has proven to be not only a benefit for tourists but year-round residents as well. Over 77,000 tickets were sold for the first season of Ice Castles in Lake George.
A Little Ice Castles History & Behind the Mystery
The concept for Ice Castles was born from founder Brent Christensen, who aimed to build an ice cave for his daughter, that turned into an internationally renowned tourist attraction. There are now Ice Castles in five states - Minnesota, New Hampshire, Utah, and Wisconsin in addition to New York State; the attraction was in Colorado, but is not returning to that state for the 2022/2023 season. Lake George location is the only one in New York.
Ice Castles takes a team of 20 to 40 ice artisans approximately eight weeks to construct, with the team harvesting and placing between 5,000 and 12,000 icicles. The various features are then drenched with water and repeated, until the ice reaches heights of about 15 to 30 feet. LED lights embedded inside the ice illuminate the attraction at night.
Parking Info, Etiquette & Other Tips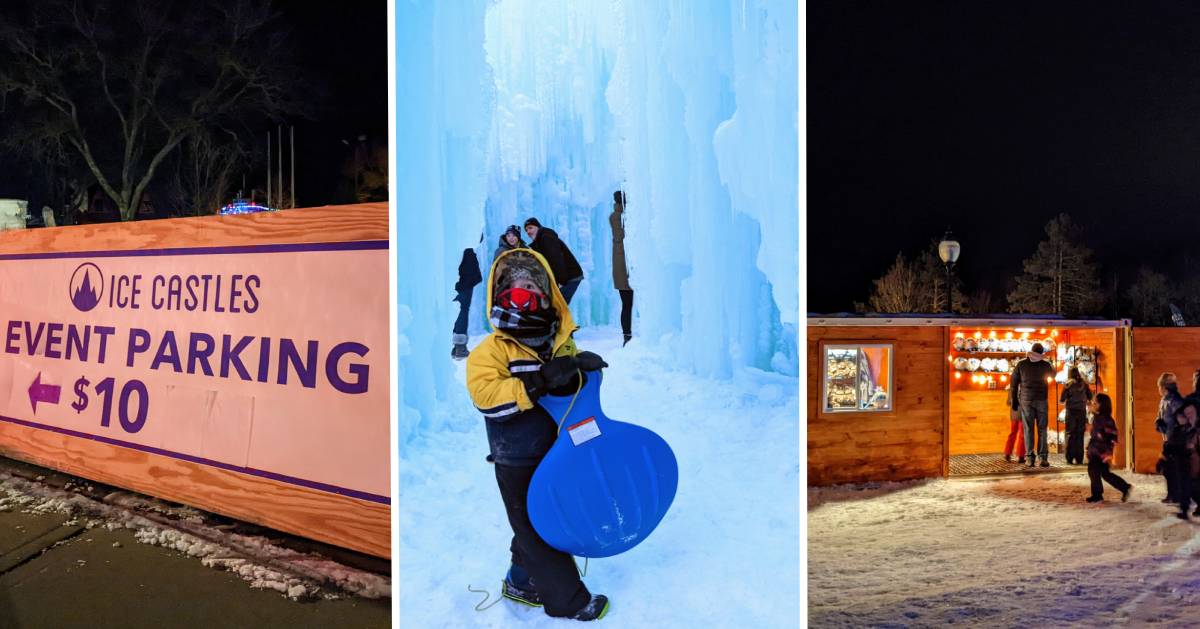 Note, this info is from last season. We're continuing to update this page as information is released.
Free parking is available along Elizabeth Little Boulevard (formerly West Brook Road). There is also $10 parking close to the Ice Castles.

If you are bringing infants or toddlers, be aware that no strollers are allowed inside. But, you can bring a small sled you can pull them around in.
The ice slides may have lines (they move quickly!), or height restrictions. Some slides require use of their super flat sleds, at no additional charge.
When taking photos or selfies, please do what you need to do and then move along, so others can enjoy the attraction.
When exiting, there is small gift shop where you can purchase merchandise, there may be a food truck, and there are porta-potties.
Many ask: Is it better to go to Ice Castles during the day or at night? There are advantages and a slightly different experience to both. The daytime allows you to admire the light reflecting off the ice. The nighttime brings out their colored lights, and offers a distinctly unique winter wonderland vibe.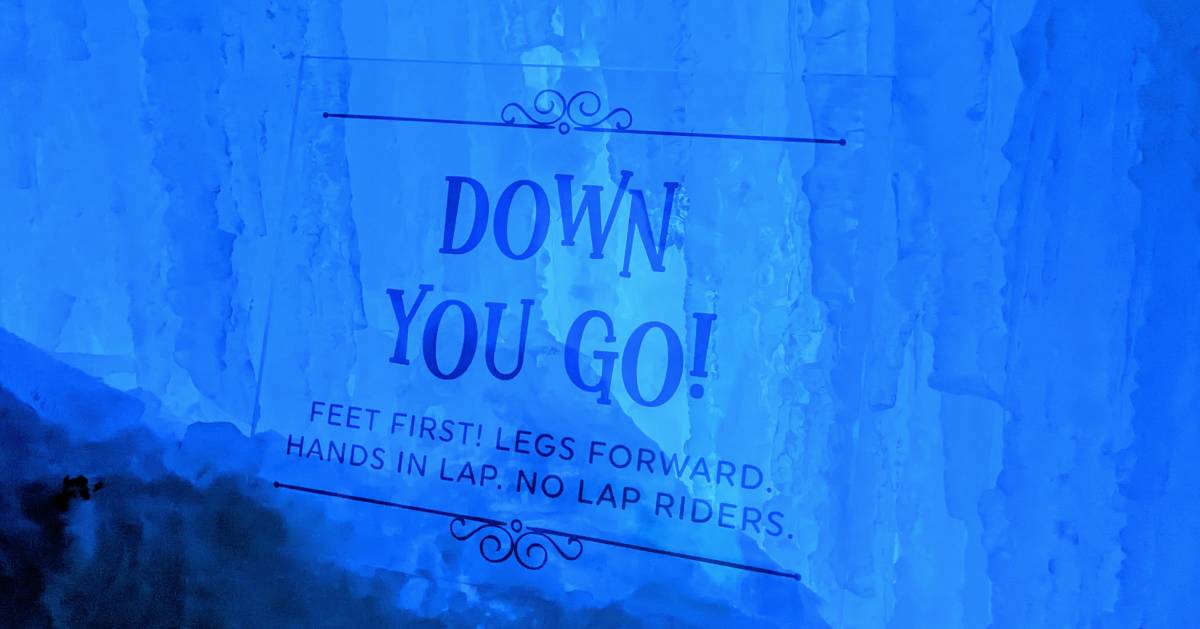 Plan Ahead & Book Lodging
The second season of Ice Castles coincides with the 61st year of the Lake George Winter Carnival in addition to a slew of other winter activities and events, so there's plenty to enjoy in the region this season!
If last season is any indication, the North Country, Capital Region, and beyond will be flocking to the Lake George region. Guests will definitely want to plan ahead with tickets, lodging, and related plans. Book today!