Mouthwatering NY Ice Cream Trail: Lake George to Lake Placid and Back
Sponsored by: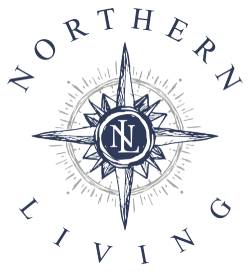 Experience Luxury Lodging on the Lake
Northern Living is a vacation home property management company with the most luxurious vacation rentals in the Lake George area. They offer lakefront properties with direct lake access, game rooms, and more! Book your unforgettable vacation now! Learn More »
We'll all be screaming for ice cream on this road trip! Are you ready for an unforgettable adventure inspired by summer's favorite treat? Prepare to indulge in the largest variety of ice cream, frozen yogurt, sundaes, and more in this ultimate ice cream trail!
There are 16 irresistibly scrumptious Adirondack hotspots for frozen delights on this ice cream trail. Hit the road with your family, friends, and hearty appetite and get licking! Pick and choose what looks best for you or go for the gold by completing the entire trail.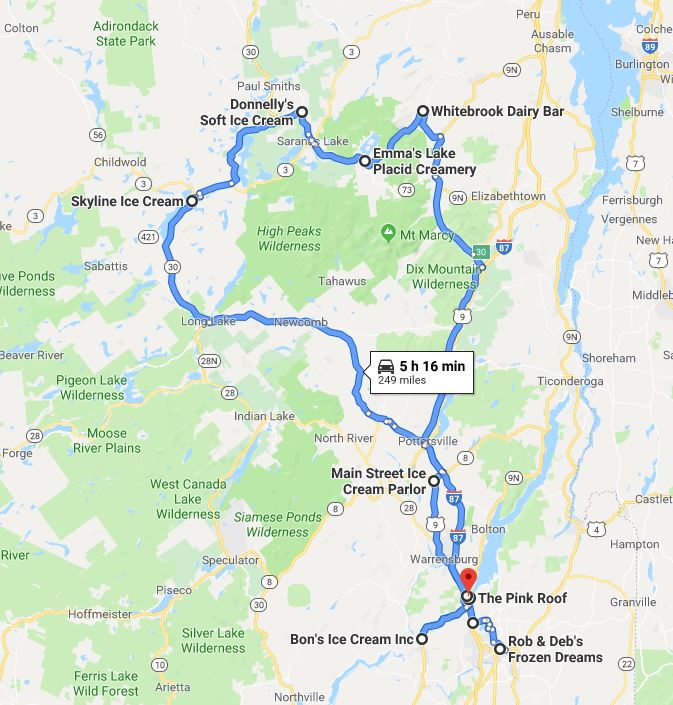 Also note: Hours and flavors are subject to change, and many ice cream shops are seasonal. Always check ahead with the individual ice cream shops to confirm.
Stop #1: Rob & Deb's Frozen Dreams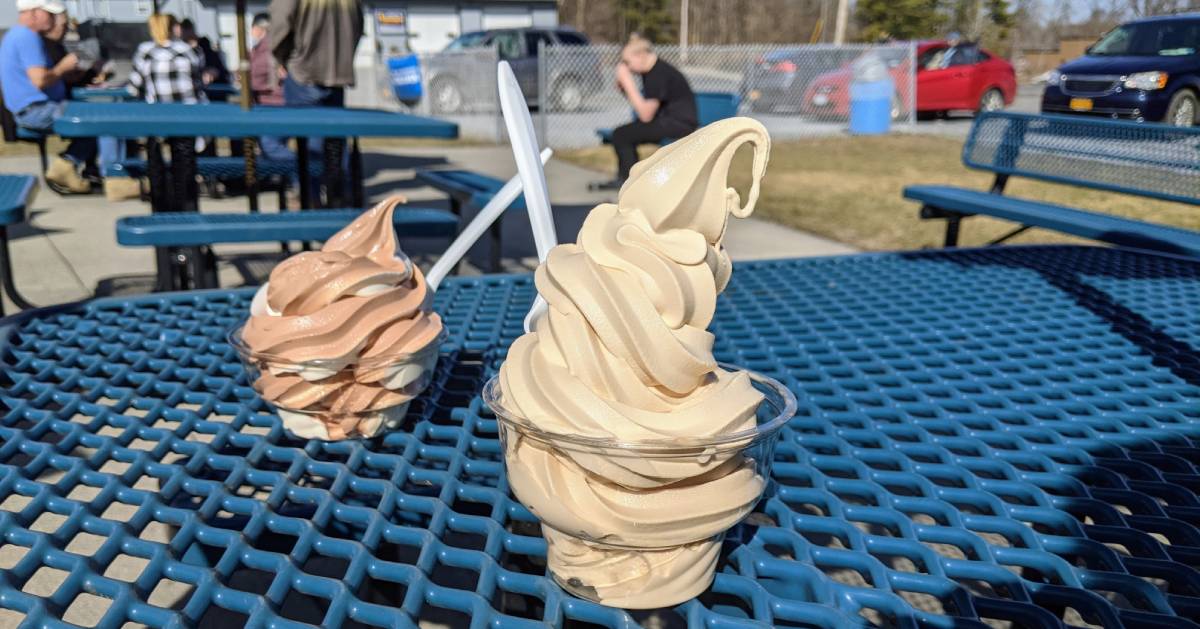 96 Haskell Avenue, Glens Falls, NY 12801
Start off strong with Glens Falls' legendary soft serve ice cream stand. Open everyday from 11am to 10pm, Rob and Deb's is a great way to satisfy your sweet tooth. You can expect homemade waffle cones and a constantly changing flavor menu. Owner Rob grew up in the ice cream business and learned how to expertly prepare the treat from his father.
Stop #2: Cooper's Cave Ale Company
2 Sagamore Street, Glens Falls, NY 12801
Next up, Cooper's Cave Ale Company! Located right off the Warren County Bike Trail, they have homemade hard ice cream, over 70 soft ice cream flavors, frozen yogurt, famous filled ice cream cakes, fantastic floats, dairy free options, and beer! Every craving can be filled with this one-stop-shop.
Stop #3: Sprinkles Ice Cream Shoppe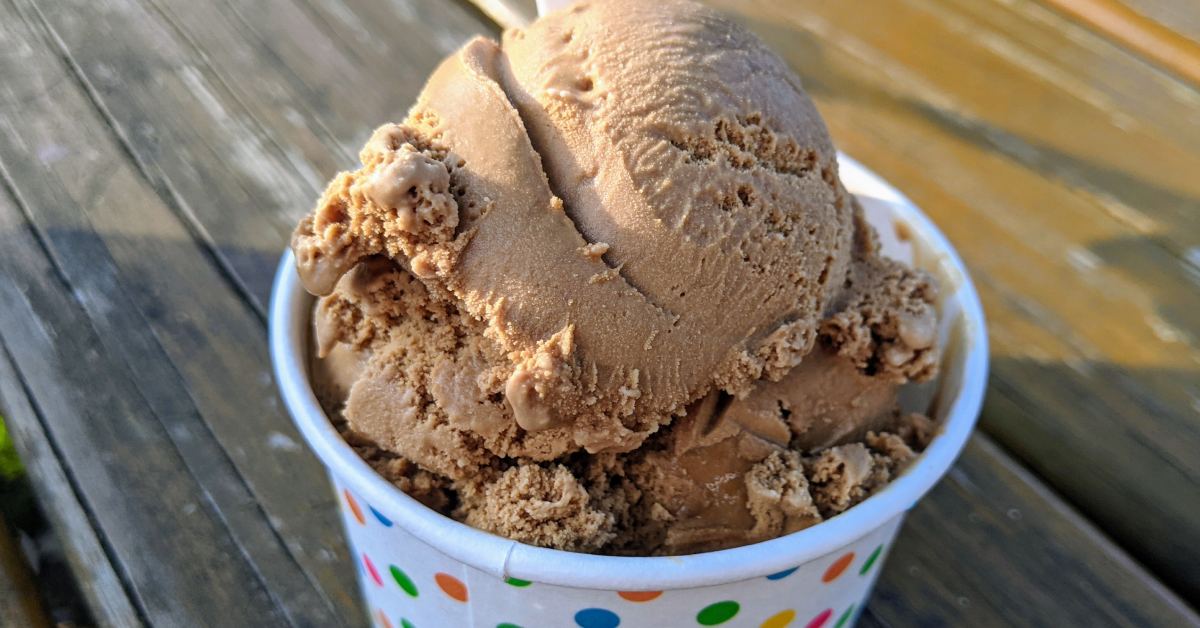 60 Glenwood Avenue, Queensbury, NY 12804
Up next, enjoy one of 13 soft serve or 64+ scooping flavors of ice cream at Sprinkles in Queensbury! They also offer Dippin Dots, specialty sundaes like the famous Dirty Peanut Sundae, and they have dairy-free and sugar-free options as well. Stop by during your bike ride or walk on the Warren County Bikeway, as they're right next to the path.
Stop #4: Martha's Dandee Creme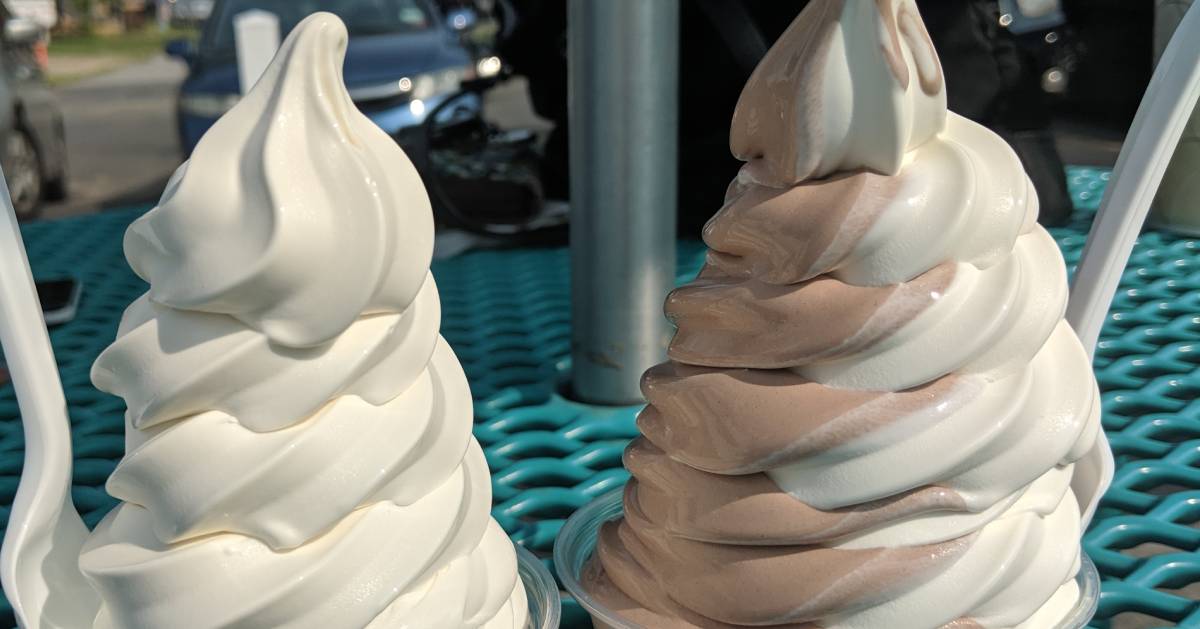 1133 Route 9, Queensbury, NY 12804
Our next stop can be found directly across from Great Escape. As seen on the Today Show for Top 10 Ice Cream Parlors in US, Martha's has been an ice cream landmark for visitors near and far for 70 years! They offer generous servings of fresh ice cream and Dandee Cremewiches, premium ice cream sandwiches. They're open Sunday through Thursday 11am to 9pm, Friday 11am to 10pm, and Sunday and Saturday 11am to 11pm.
Stop #5: Lumberjack Pass Mini Golf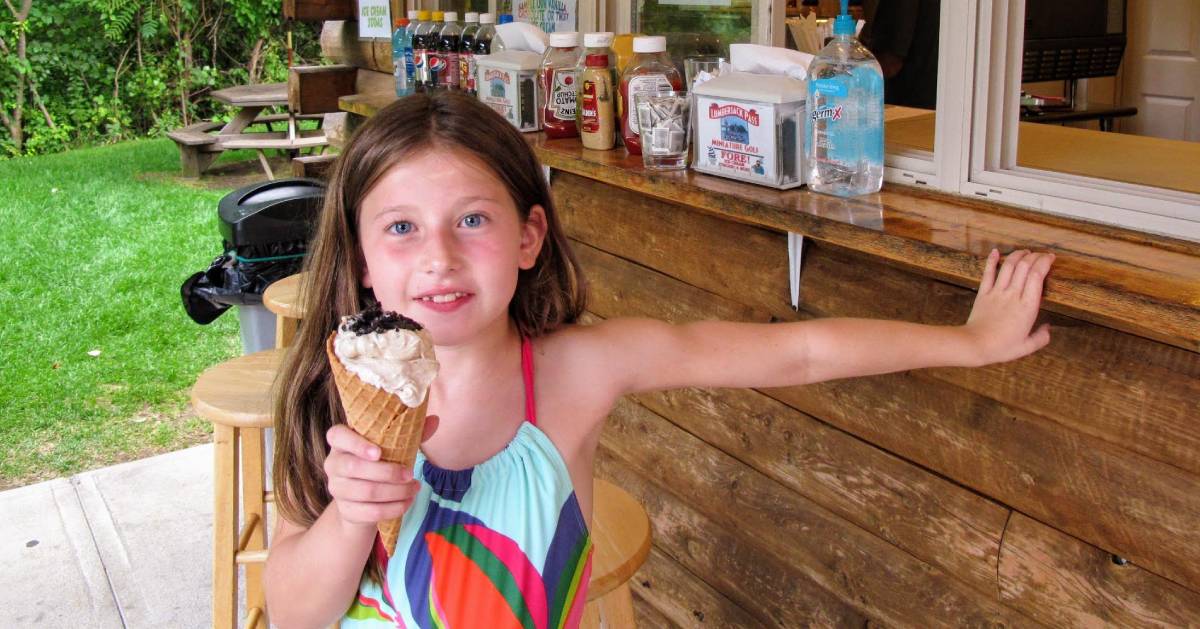 1511 Route 9, Lake George, NY 12845
Fore! Welcome to your first taste of competition on this road trip. With every game of miniature golf, players receive a free soft serve ice cream- it just doesn't get better than that! It's just $5.98 for a riveting game and a delicious cone. They also have a full ice cream shop with delicious flavors, signature sundaes, shakes, floats, ice cream sodas, and more.
Stop #6: Nina's Sweet Shoppe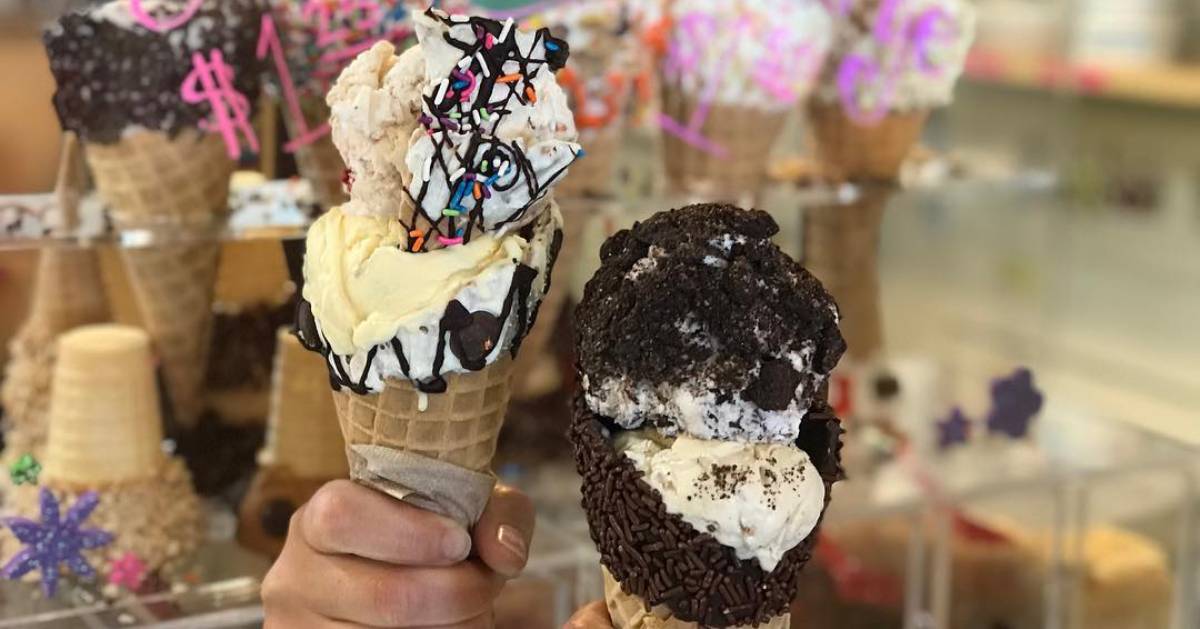 179 Canada Street, Lake George, NY 12845
Our next stop provides a little change of scenery as we step indoors to enjoy summer's favorite treat. Located in the heart of Lake George Village, Nina's Sweet Shoppe is great for kids and large groups. Taste test some of the most unique desserts in the area as you step into this unique one-of-a-kind candy shoppe. They're open through Columbus Day - try their seasonal pumpkin ice cream in the fall!
Stop #7: Main Street Ice Cream Parlor
6339 Main Street, Chestertown, NY 12817
Make sure to hit this stop right around lunchtime because you won't be able to deny the mouthwatering selection of soups and sandwiches! Proceed to spoil your taste buds with palatable parlor specialities. Functioning as a restaurant and gift shop, Main Street Ice Cream Parlor is a great place to grab your souvenirs to remember this road trip of a lifetime. And, they're open year-round!
Stop #8: Whitebrook Dairy Bar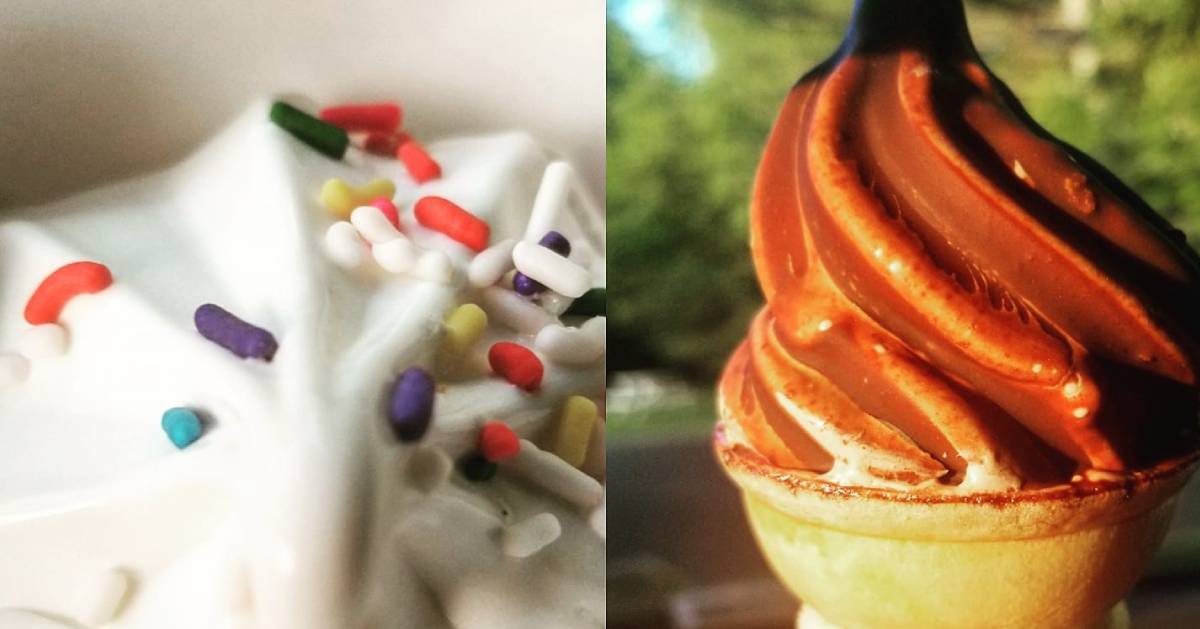 5660 Route 86 Scenic, Wilmington, NY 12997
If you missed lunch at our last stop, you're in luck! Whitebrook Dairy Bar is home of the Wilmington Burger and some mighty mean milkshakes. If you time your visit well, you can pair this scrumptious pit stop with Weather.com's best hike in New York. It's like the sprinkles on top of a great day!
Stop #9: Emma's Lake Placid Creamery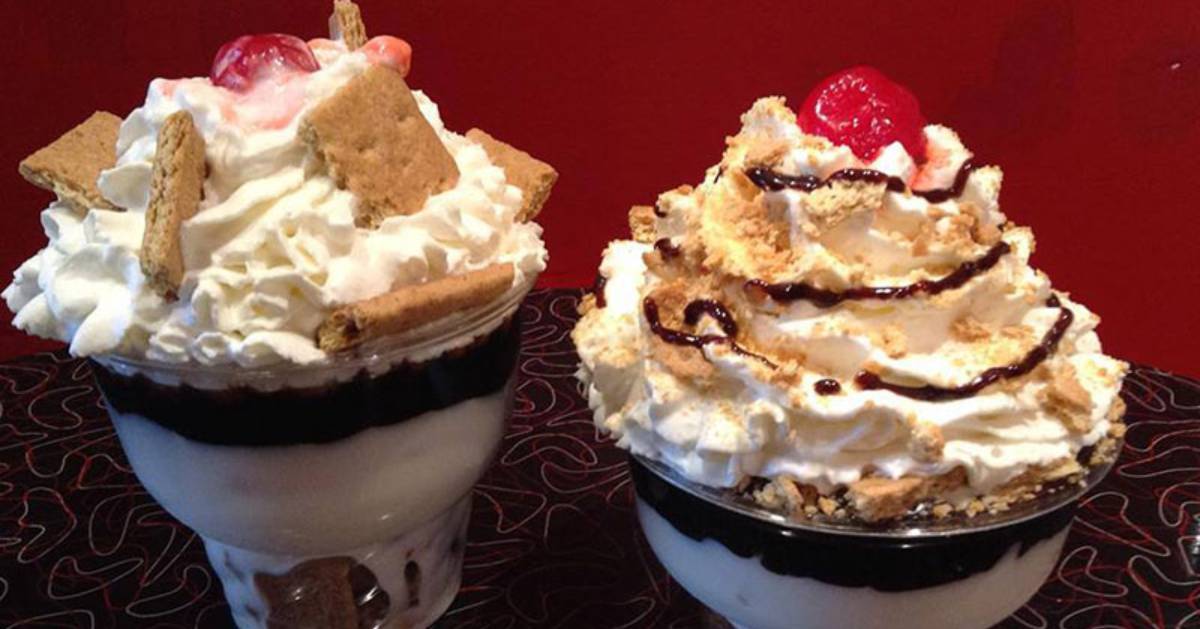 2507 Main Street, Lake Placid, NY 12946
Go back in time at this retro ice cream shop in the heart of downtown Lake Placid. It's a local favorite with all the varieties of ice cream you can imagine: soft serve, hard ice cream, ice cream sandwiches, milkshakes, sundaes, and more. Want to change things up? Try Emma's homemade cheesecake on a stick! (They're open year-round.)
Stop #10: Mountain Mist Custard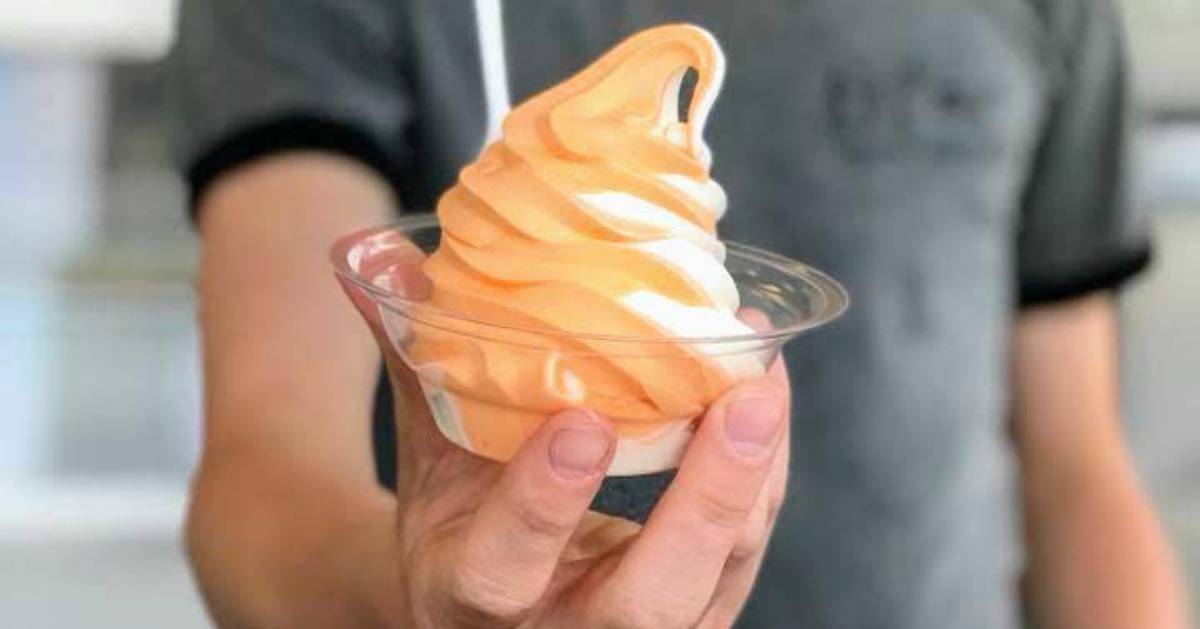 260 Lake Flower Avenue, Saranac Lake, NY 12983
Welcome to this road trips' ice cream with a view. Get your Instagram account ready for your delicious ice cream cone backdropped by serene Lake Flower. After more than 65 years, Mountain Mist Custard has mastered the art of soft serve on a hot summer day. Grab your cone and head out to the dock for a peaceful ice cream licking experience.
Stop #11: Donnelly's Soft Ice Cream
1564 Route 86, Saranac Lake, NY 12983
Welcome to "The best in the Adirondacks since 1953" for ice cream. Donnelly's soft serve flavors are delectable for any occasion. All you do is pick a size because the flavor of the day is chosen. The day's flavor is always twisted with vanilla, always rich, and always worth the trip.
Stop #12: Skyline Ice Cream
1970 Route 30, Tupper Lake, NY 12986
Approach the final stretch of this epic ice cream trail in Tupper Lake with Skyline Ice Cream. With a plethora of grilled menu items and delectable ice cream treats, you won't be disappointed! They offer handmade soft serve ice cream, gelato, sorbet, frozen yogurt, smoothies, and milkshakes; they also have gluten free cones and ice cream available. Check them out between 1pm and 9pm any day of the week.
Stop #13: Custard's Last Stand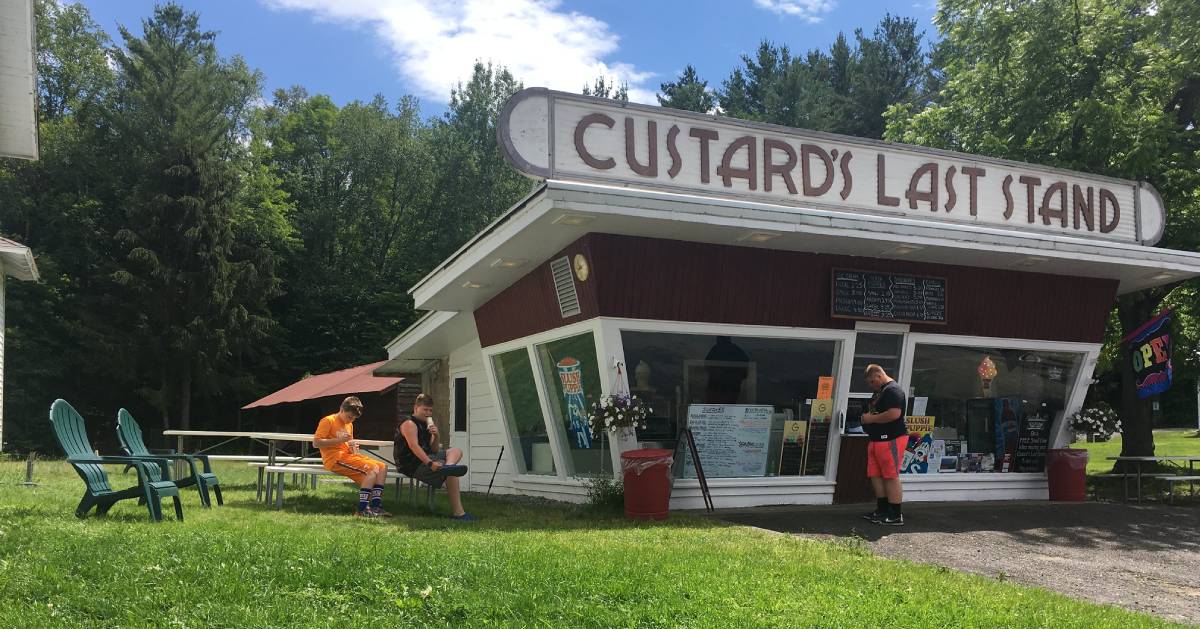 1136 Deerland Road, Long Lake, NY 12847
In the heart of Long Lake, you can't miss Custard's Last Stand scooping ice cream in the main intersection of town. This legendary ice cream shop has been around since 1956. Enjoy soft ice cream, hard ice cream, sundaes, and slushies.
Stop #14: Speculator Creamery
2903 Route 30, Speculator, NY 12164
Lakeside Licks sold their Speculator location, which is now Speculator Creamery, so you can still stop by this ice cream hotspot for delicious treats. They're open Friday and Saturday from 11am to 9pm, and Sunday from 12pm to 9pm.
Stop #15: Bon's Ice Cream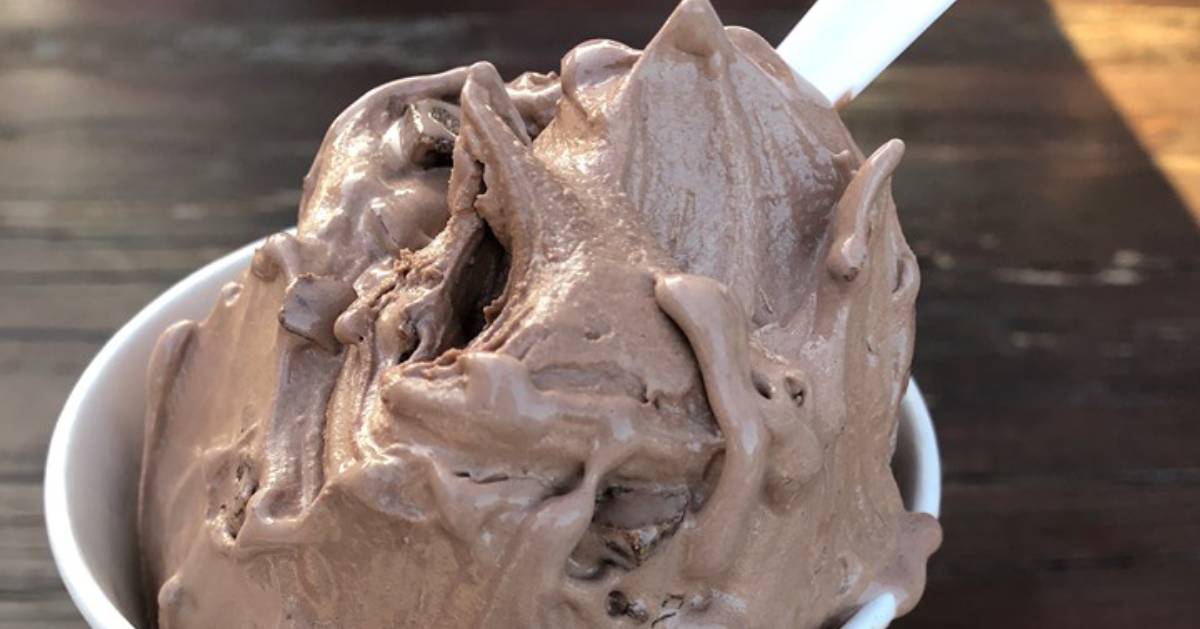 530 Lake Avenue, Lake Luzerne, NY 12846
Note: Please call Bon's for updated hours at 518.696.2346.
Fuel your inner competitive side in Lake Luzerne with some miniature golf topped off with your choice of ice cream. They have 21 soft serve flavors, 16 hard ice cream flavors, along with flurries, floats, ice cream sodas, ice cream cakes, shakes, sundaes, and non-dairy and yogurt options. Providing fun for the community and dishing out ice cream since 1994, Bon's is a staple hotspot in this Adirondack neighborhood.
Stop #16: The Pink Roof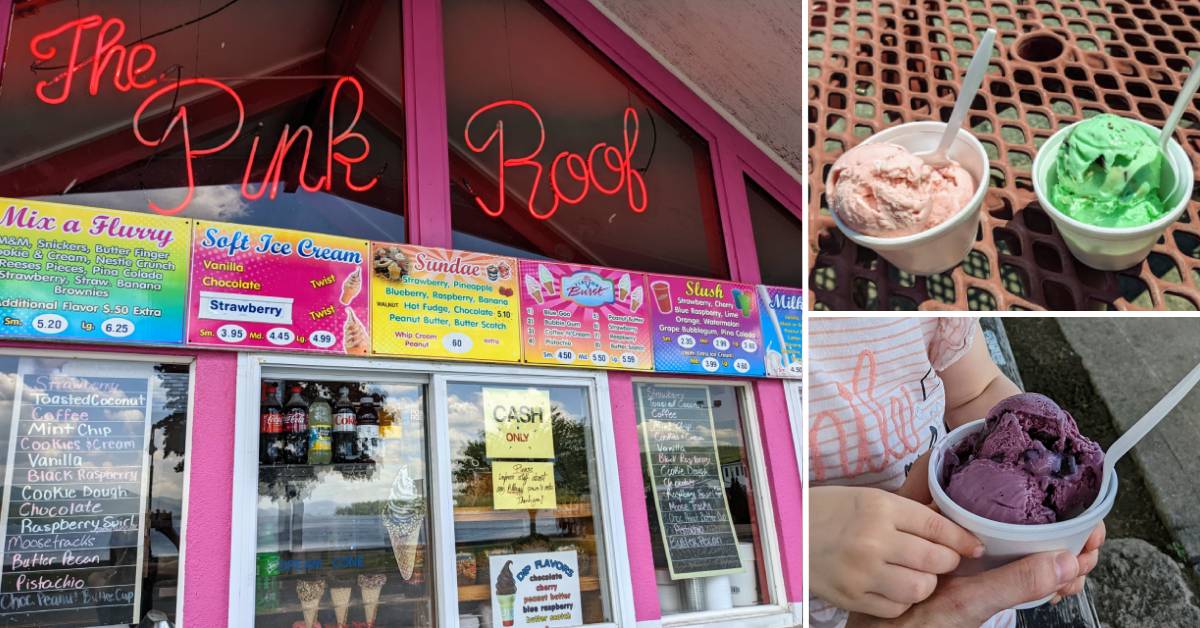 58 Beach Road, Lake George, NY 12845
You've arrived at your final destination! The Pink Roof, in the Village of Lake George is perfectly located to grab a cone after a day at the lake, or a long day chasing ice cream stands! Just look for the pink roof to feed your cravings. They offer soft ice cream, hard ice cream, milkshakes, slushies, sundaes, and Italian ices. They're open Monday to Thursday 10am to 10pm, and Friday to Sunday 10am to 11pm.
You've made it. Full of ice cream, treats, memories and miles. Congratulations! What summer treat destination was your favorite?
Bonus Suggestion Spot: The Wind-Chill Factory
794 Route 9N, Ticonderoga, NY 12883
If you extend your trip to the top of the lake, Ticonderoga's Wind-Chill Factory is a popular sweet treat stop for summer visitors. Their superb soft serve ice cream comes in generous portions and in a wide variety of flavors.