Lazy River Tubing, Treetop Escapades & Now Whitewater Rafting at Adirondack Adventure Center
Ready for an adventure? Adirondack Adventure Center in Lake Luzerne, NY, is just a short drive from Lake George. They offer thrilling yet kid-friendly activities, they have skilled employees who yield rave reviews, and this is the place where you can cross riding the rapids off your bucket list. Scroll to the bottom to see when they're opening for 2023.
The Addition of Whitewater Rafting & Why It's Personal to the Owner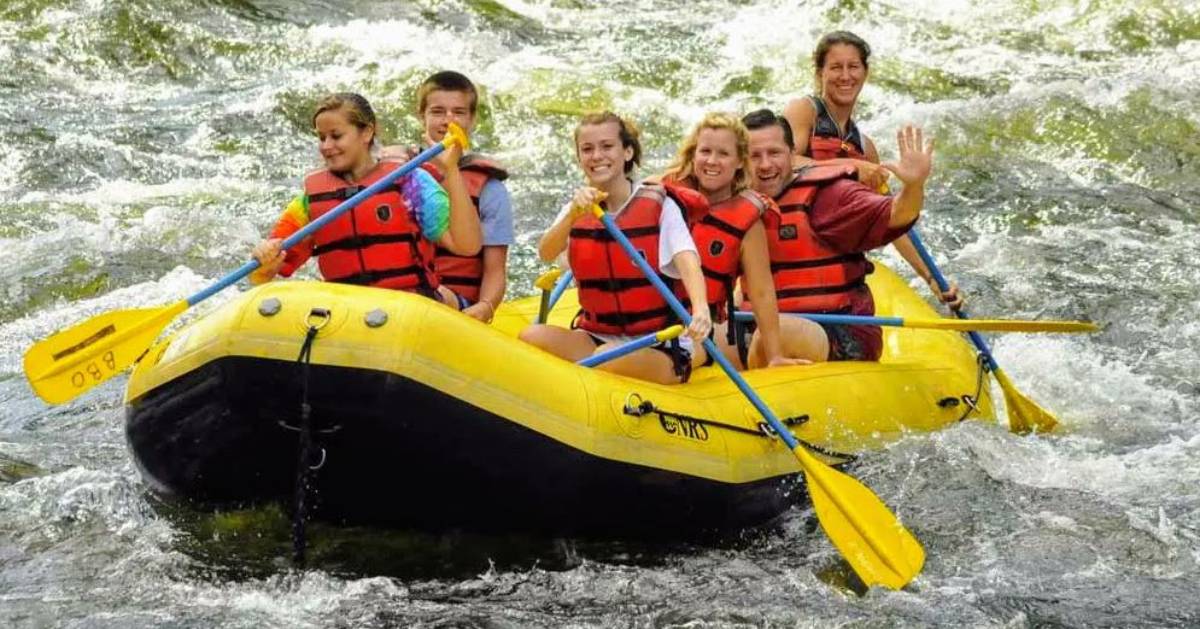 Adirondack Adventure Center added whitewater rafting to the lineup in 2020, which already included lazy river tubing and treetop adventure. This is a perfect fit for owner Dane Morton, who started working as a whitewater rafting guide at the age of 14 as his mother managed a local whitewater rafting company.
"When I decided to open my own business I started with lazy river tubing because access to whitewater was limited," Morton told us, "but my heart was always on the whitewater." After he constructed the treetop adventure park in 2017 and saw how many people liked to take advantage of the tubing/treetop combo deal, he made a push to add whitewater rafting in 2020 and was successful.
Take Advantage of Discounts When You Combine Activities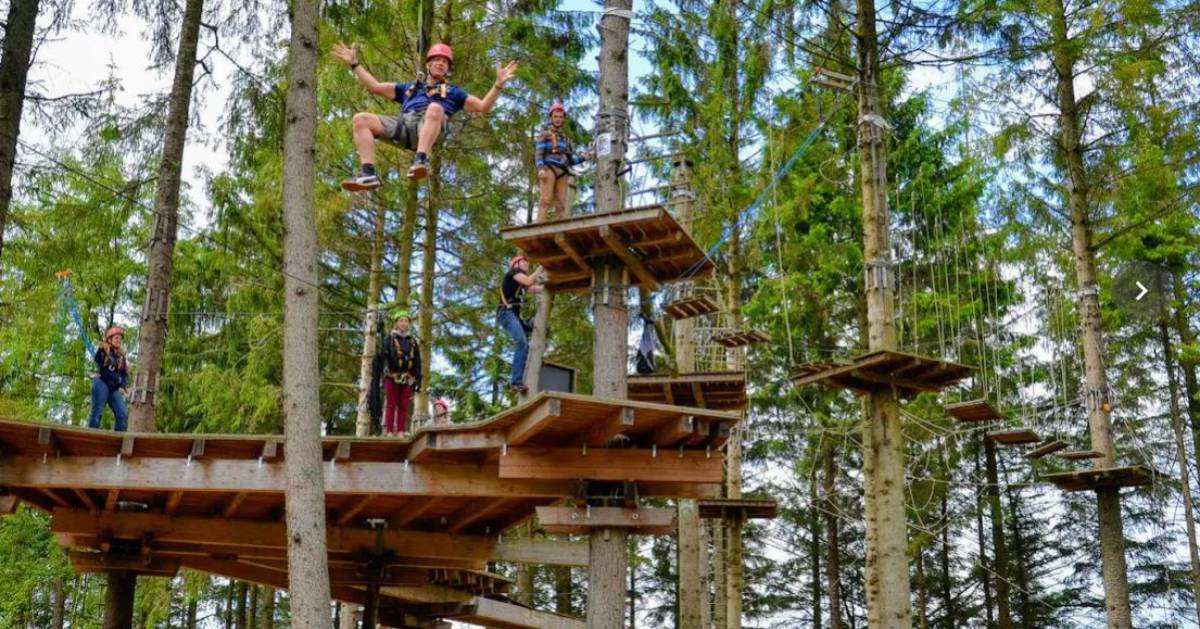 Adirondack Adventure Center is the only business in the area that offers lazy river tubing, whitewater rafting, and a treetop and zipline adventure course at the same location. Not only can you enjoy multiple activities in one spot, but you can relish in a significantly discounted rate when you engage in more than one adventure.
A couple more bonuses that set them apart: the lazy river tubing trips are the longest in the area in terms of river length and time on the water (two and a half to three hours), they have state-of-the-art SOTAR rafts for whitewater rafting, and the treetop adventure course includes a "Potash Plunge." The Potash Plunge is a 63-foot high "leap of faith" with 15 feet of free fall. When standing at the top platform, you see a panoramic view of Potash Mountain.
Check out the adventure combo details »
Yes, You Can Bring the Whole Family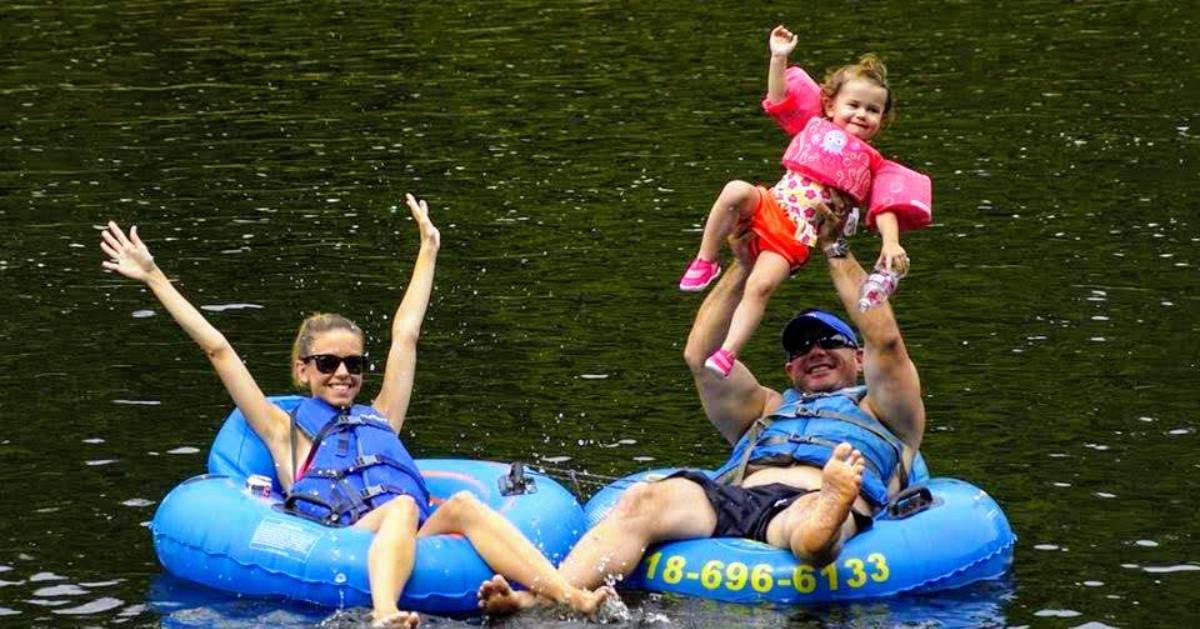 Adventuring with children? No problem! Kids of all ages can enjoy lazy river tubing and children two and under can go for free. Kids as young as six can do the treetop and zipline adventure course, providing they're at least 48" tall and at least 50 pounds. And, whitewater rafting is more family-friendly that it sounds - at least at Adirondack Adventure Center.
"I like to call it introductory whitewater," Morton said. "If you've never done it before it's a great river to start on. The class 2 and 3 rapids will get you soaked from the waist down, get your heart pumping, and give you a taste of what some of the bigger whitewater rivers feel like." Because it's so safe they're able to take kids as young as five, accompanied by a parent or guardian.
See the FAQ page for additional info on bringing kids »
Safety + Great Customer Service = An Incredible Experience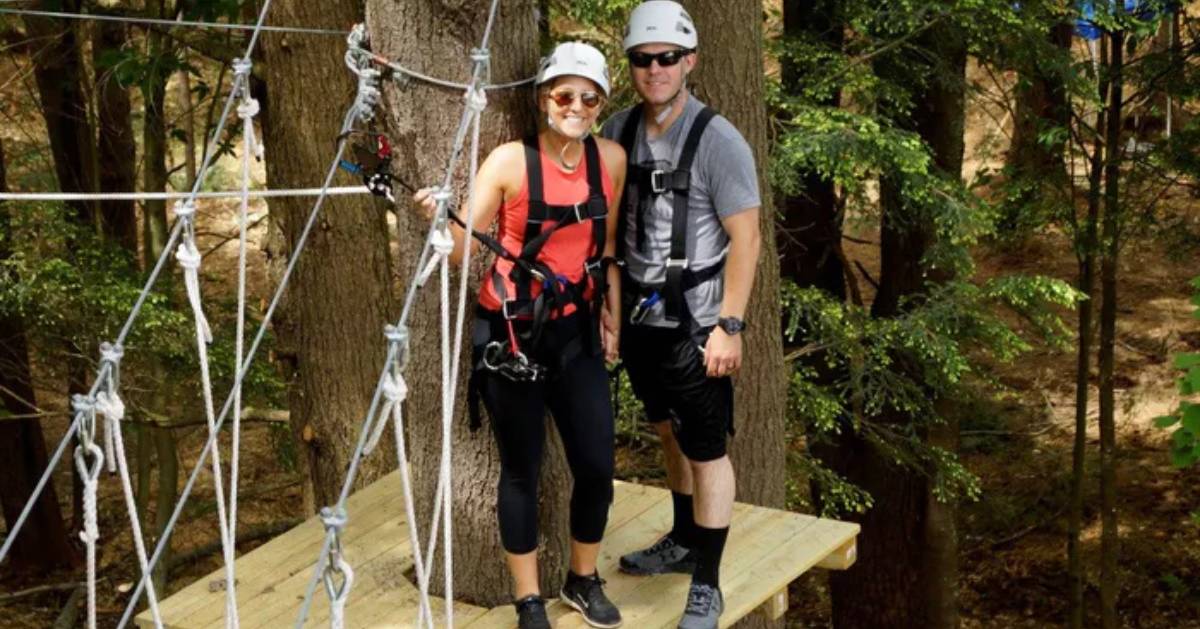 No need to worry about safety at Adirondack Adventure Center. Each activity offered has regular equipment inspection regulations and thorough training for employees. The treetop and zipline adventure park is inspected annually by an ACCT (Association for Challenge Course Technology) certified third party inspector, and it's also inspected annually by the State of New York.
The employees are CPR certified, First Aid certified, and ACCT certified, and inspect the course and equipment themselves daily. Speaking of the employees, if you check out Adirondack Adventure Center's reviews on Facebook, Google, or TripAdvisor you'll find a slew of comments touting the incredible staff.
Here are just a couple: "They were very patient with my nine-year-old daughter as she learned how to use the special carabiner and other climbing safety tools," said a TripAdvisor reviewer. And from Google: "Anika and Grace were fabulous guides...attentive, mature/caring, efficient, and fun! Can't wait to do this again!"
Plan Your Adirondack Adventure Today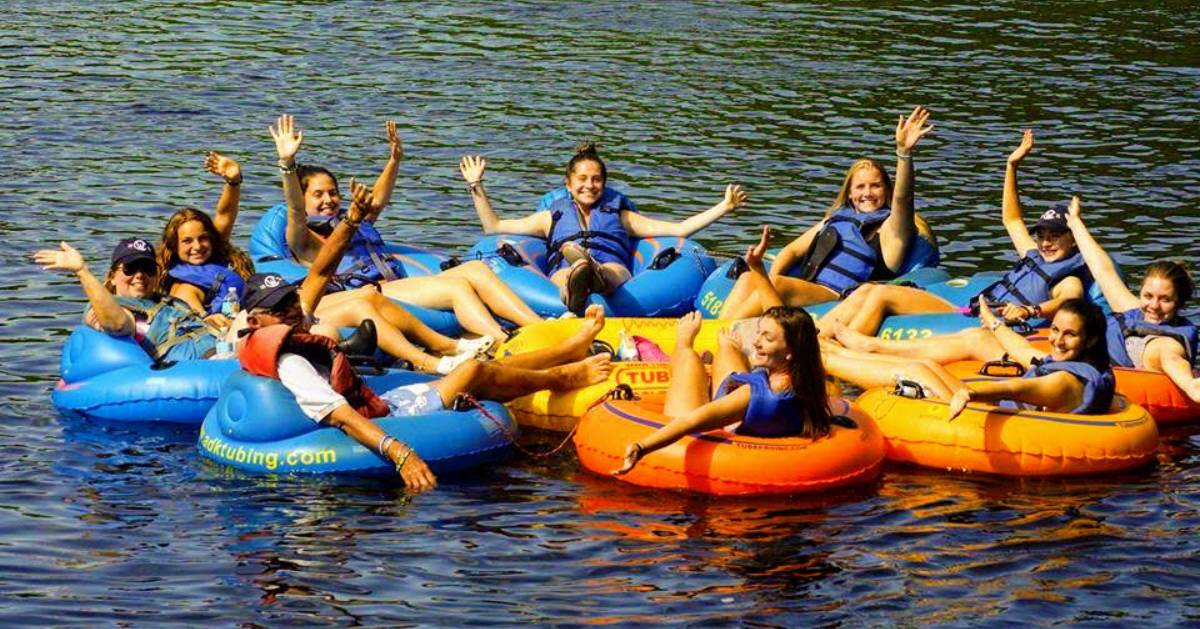 For 2023, whitewater rafting and tubing opens on May 27; the treetop adventure course opens in May 6. Tubing adventures typical run through Labor Day, while treetop and whitewater activities usually go up to Columbus Day. Plan your visit today and get ready for an adventure - or two! - of a lifetime!