10 Things to Do During the Off-Season in the Lake George Area
Find Fun All Year in Lake George!
What's there to do in Lake George in early spring, before summertime fun starts? Or, in the late fall/early winter, prior to ice bars and the Winter Carnival? We're here to tell you there is a wide range of indoor and outdoor fun year-round in Lake George, even during the "off season."
Early Spring: Outdoor Escapades, An Indoor Waterpark & Fun at a Winery
Have an Adventure at Adirondack Extreme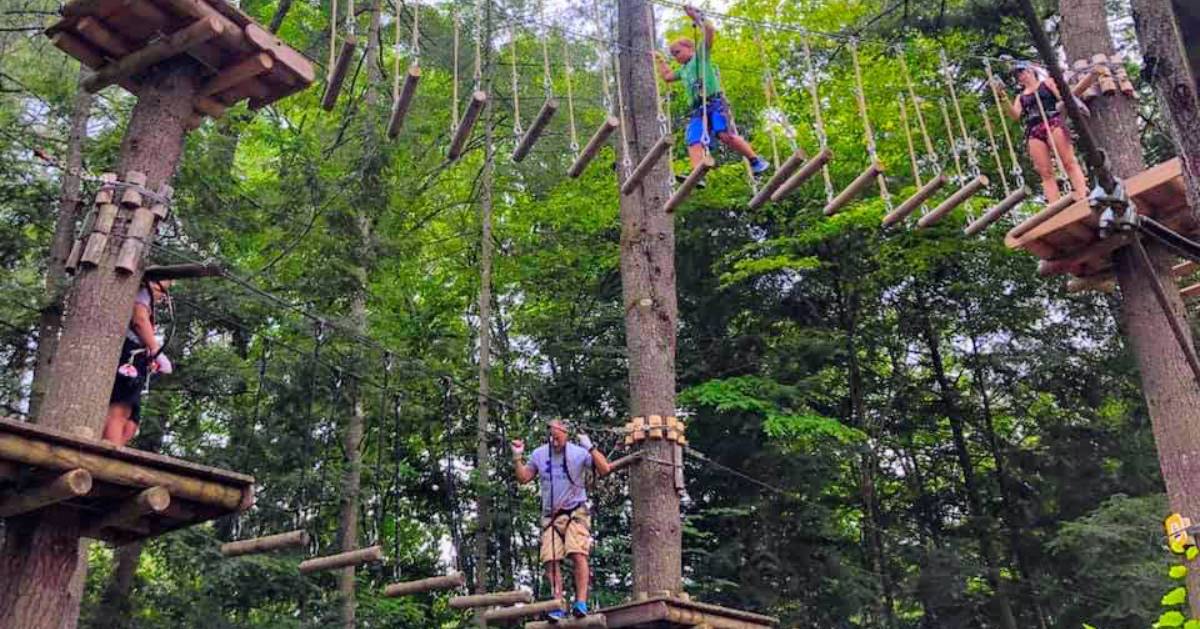 Swing from a tree, take on wobbly bridges, and scramble up nets at Adirondack Extreme in Bolton Landing, which typically opens each year in April. This is a unique, unforgettable way to enjoy the outdoors once it starts getting warm out.
Avoid Crowds & Bugs While Hiking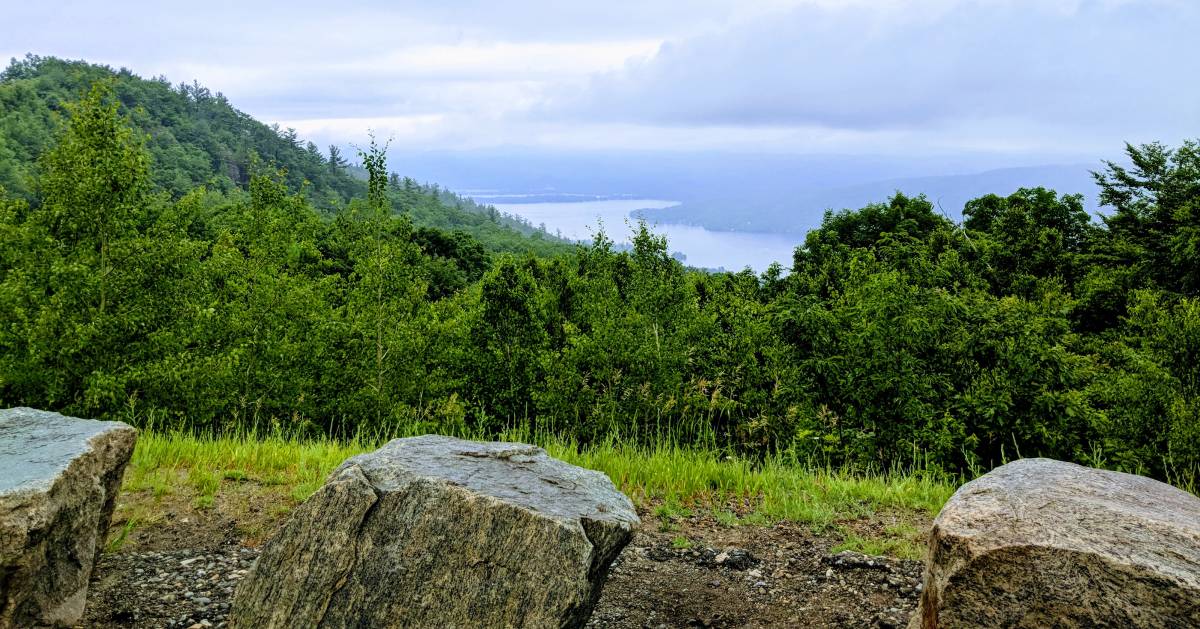 Hike Prospect Mountain in early spring before Veterans Memorial Highway opens on Memorial Day Weekend, so you can enjoy the views without the flocks of people. And, bonus: no bugs yet! Just be aware spring is mud season and wear appropriate footwear.
Go Fishing on the Lake - On Your Own or With a Guide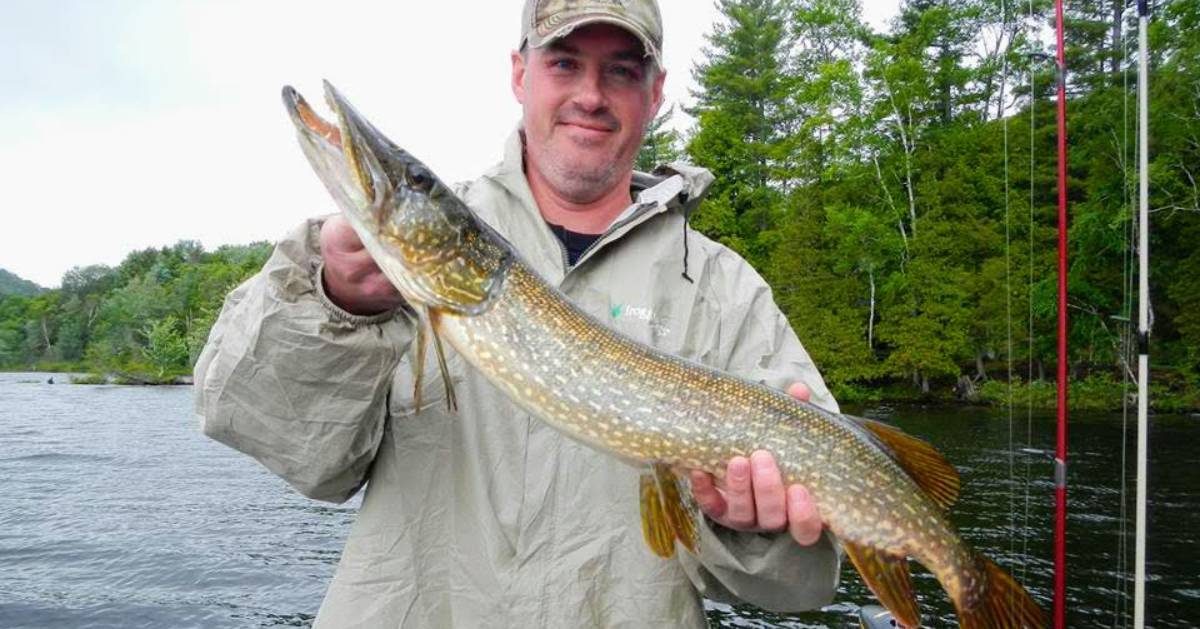 Lake George is ideal for fishing all year long! ake trout, landlocked salmon, and several other species are open year-round on Lake George. Make the most of your trip by hiring a guide - Adirondack Mountain & Stream Guide Service offers chartered fishing tours all year.
Splish, Splash & Smile at the Great Escape Lodge & Indoor Waterpark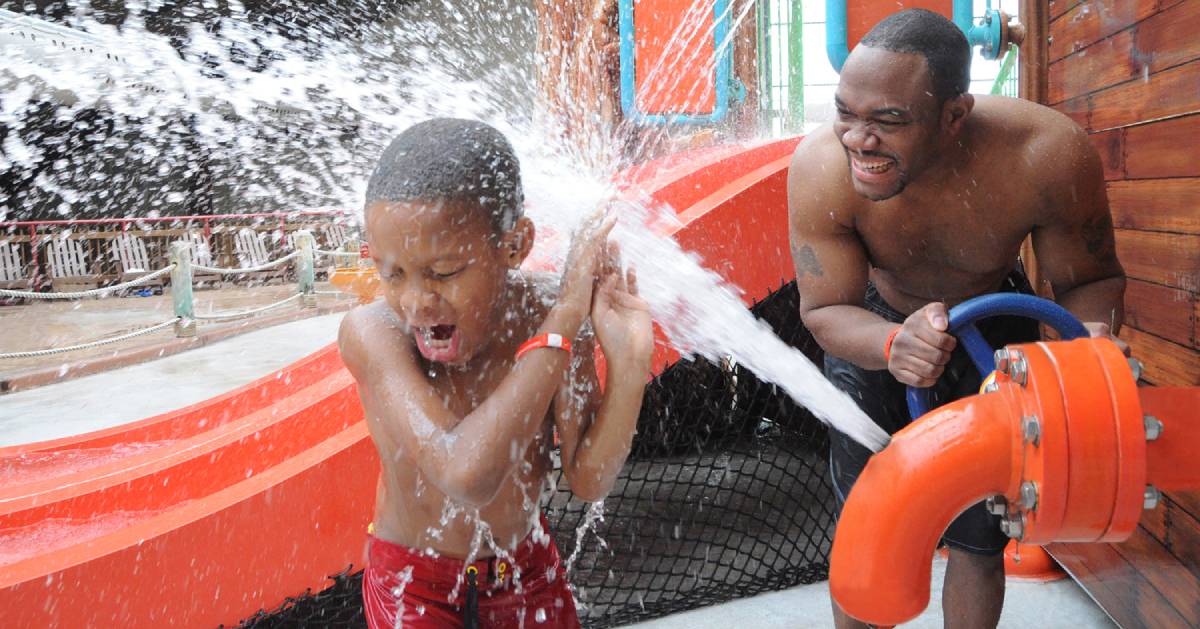 Craving that quintessential summer experience in Lake George at the famed Great Escape & Hurricane Harbor? No worries! Head to the Great Escape Lodge & Indoor Waterpark across the street for a lazy river, slides, tubes, and 82 degree F weather. Note: Waterpark is only available to lodging guests, so make a weekend of it!
Visit Adirondack Winery for Terrific Tastings & Unique Events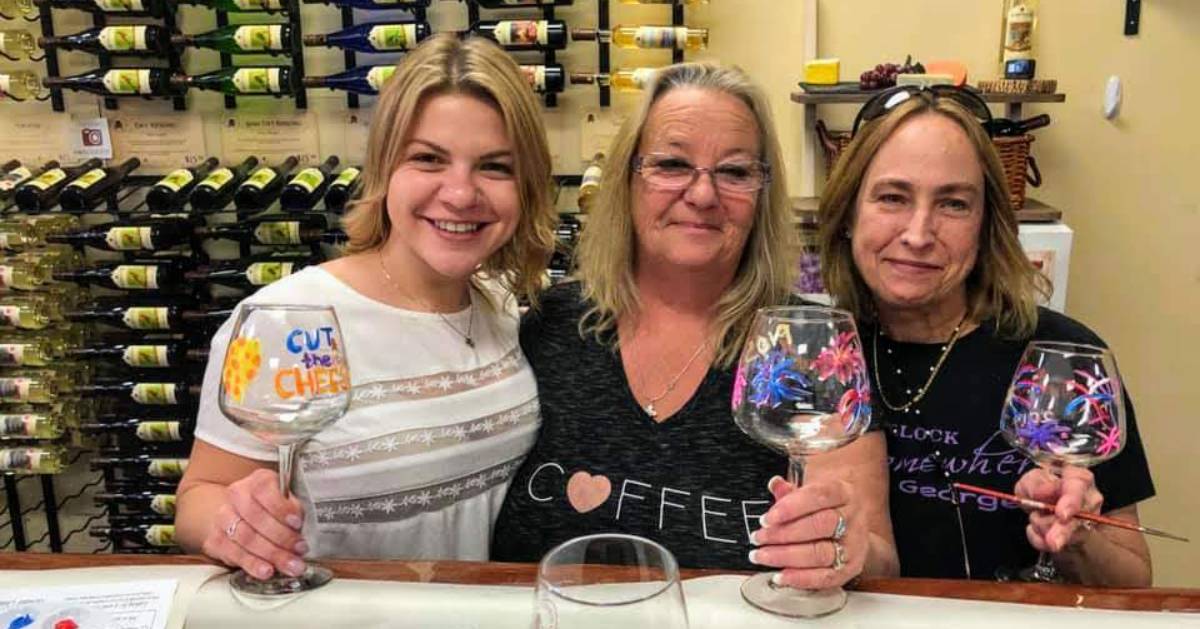 Adirondack Winery is open all year long, but not only for tastings of their delicious fruit-infused and other types of wine - they also regularly hold fun events that combine crafts and wine, and their annual anniversary dinner takes place each April.
Late Fall/Early Winter: Spooky Thrills, Trail Rides & Family-Friendly Fun
Enjoy Halloween Shenanigans & Fright Fest Haunts at the Great Escape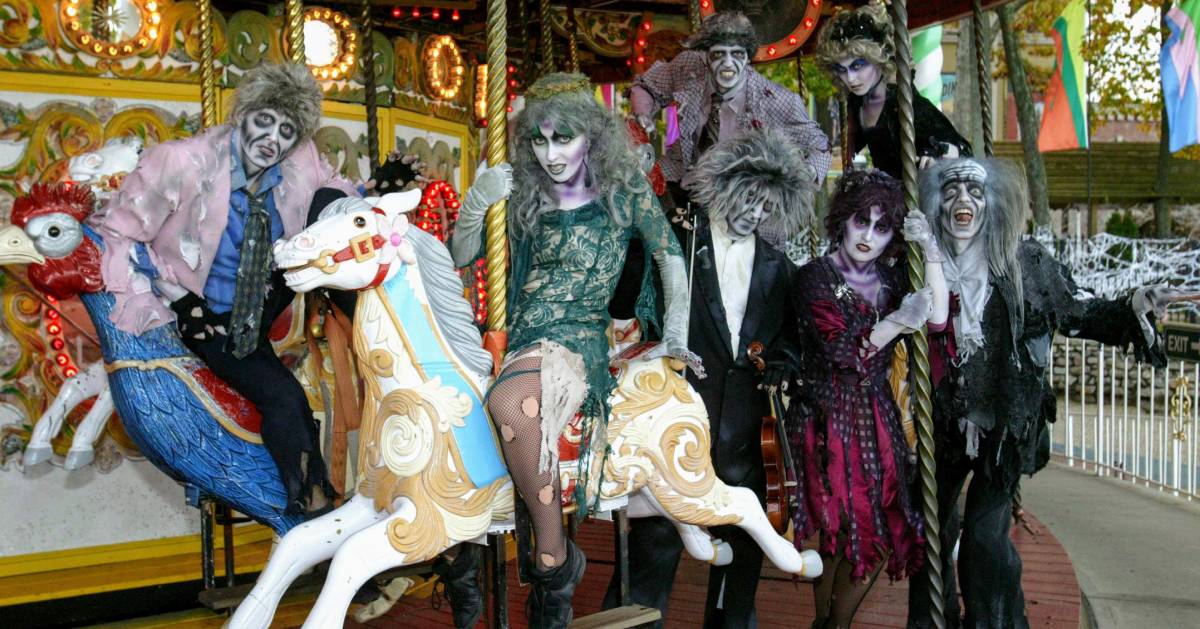 Fright Fest takes place at the Great Escape & Hurricane Harbor each fall through the end of October. Family-friendly fun, such as trick-or-treating and a costume contest, takes place during the day. But when darkness falls the park is invaded by ghosts, ghouls, and zombies who add to the spooky ambience as guests enjoy a variety of haunted attractions.
Embark on a Scenic Trail Ride With Mountain View Rocking B Ranch
Mountain View Rocking B Ranch in Lake Luzerne offers guided trail rides close to Lake George. You can choose from a variety of rides, they welcome first-timers, and they're open on weekends or by reservation during the fall; weather permitting, they're open by reservation in the winter as well.
Knock Down Pins, Try Your Hand at Laser Tag & More at Lake George Lanes & Games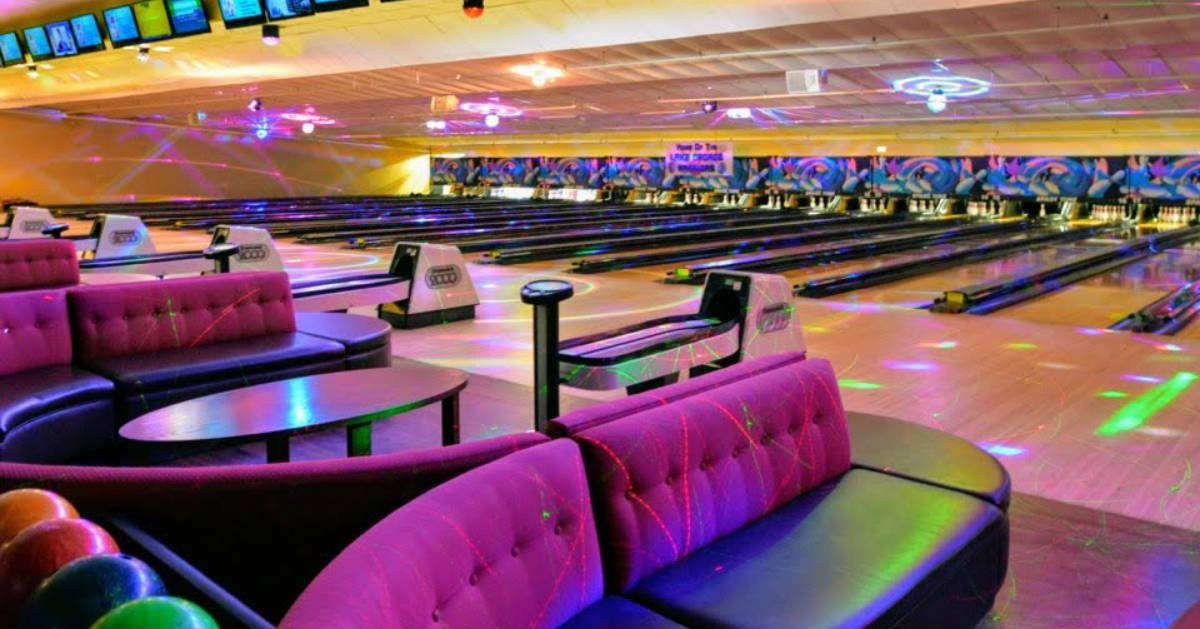 Bowling is a fun, wholesome activity that's always excellent to return to, particularly if the weather is less than cooperative as the leaves fall and that crisp autumn air sets in. Lake George Lanes & Games is not only the place to go for local bowling but they also offer laser tag, golf and other sports simulators, and they have an arcade and indoor playground.
Mini-Golf Among Sunken Ships & Wild Waterfalls at Pirate's Cove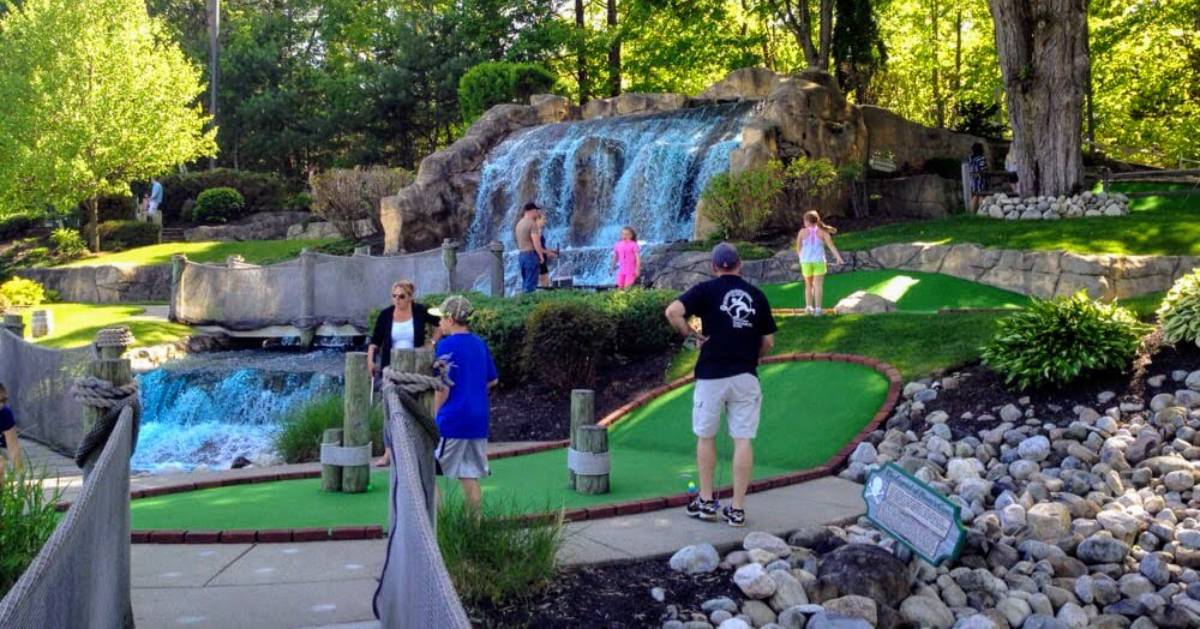 When the weather hasn't turned chilly yet relish in the sunshine as you transport yourself to an 18th-century village that has been taken over by buccaneers at Pirate's Cove Adventure Golf, which is open through the end of October. The 18-hole course is filled with flowing waterfalls, sunken ships, and pirate dungeons.
Customize Your Own Candle Creations at Wax 'n' Wix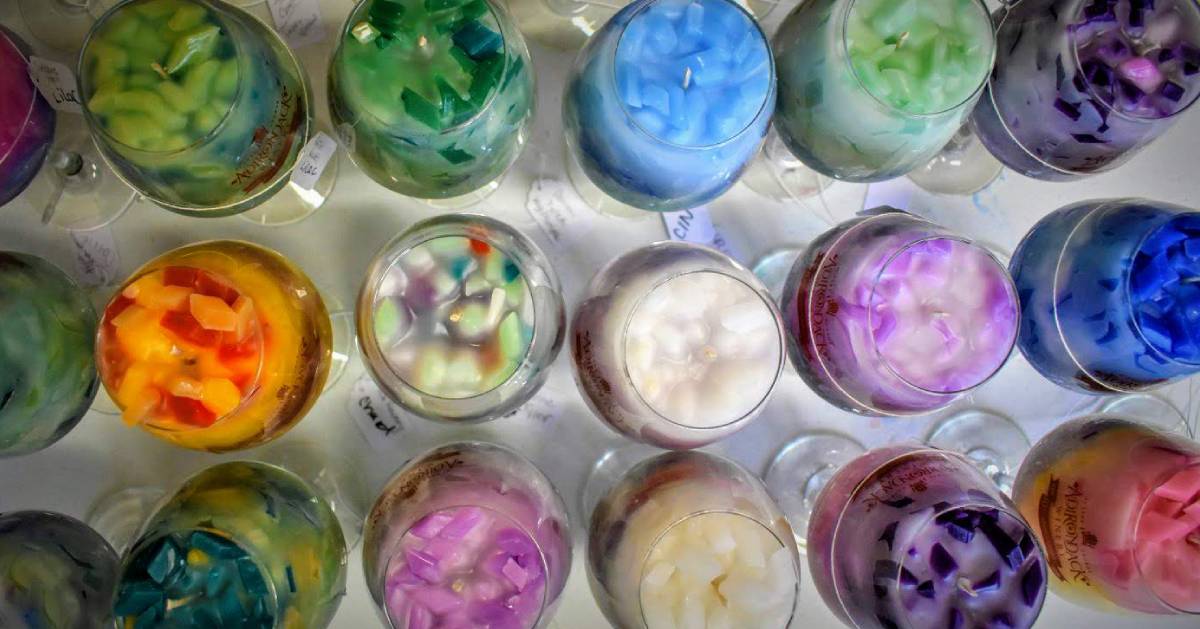 You may have heard of, or participated in, a paint n' sip but have you tried candle making? Wax 'n' Wix invites guests to create their own candles - you select the shape, color, and scent. As late fall and early winter ease into the holiday season it might be nice to get a jump on unique Christmas gifts for friends and family that you made yourself!