Adirondack Adventure Center Expands Again, Continues to Raise the Bar for Guest Experience
Adirondack Adventure Center is your prime Lake George region destination for summertime outdoor activities: whitewater rafting, lazy river tubing, and treetop adventures. The Lake Luzerne-based business has improved and expanded over the years since their 2009 inception, and they're at it again for the 2022 season!
Note, this article is from 2022, but lays out why this new purchase is such a great benefit for 2023 tubers.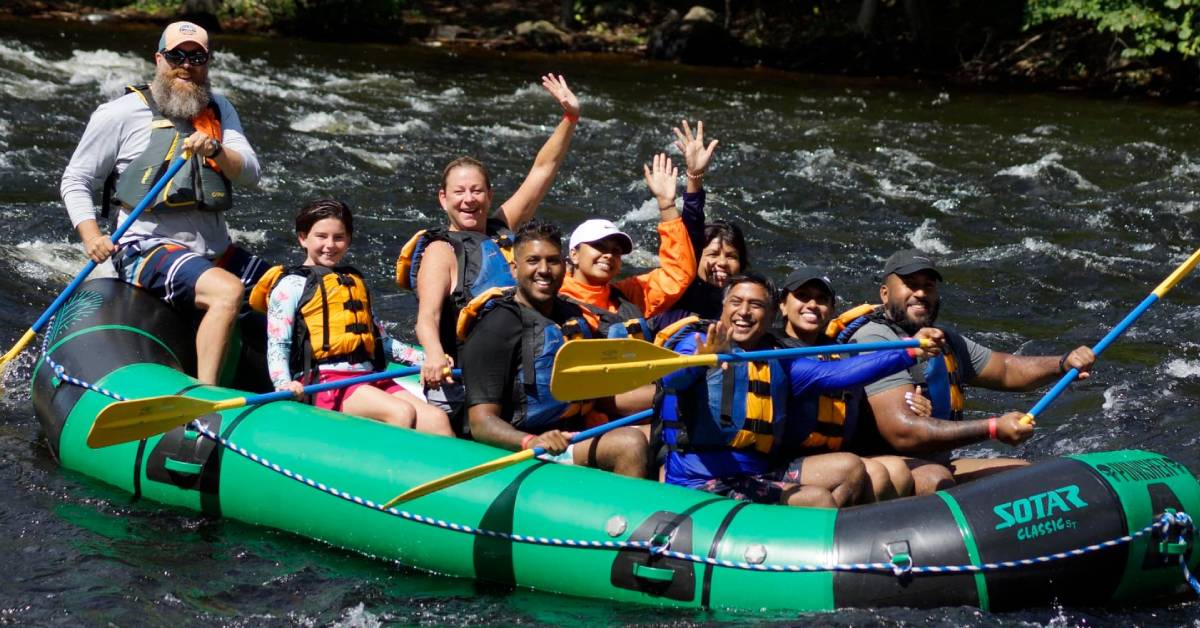 Keep reading to get a rundown on how the business has grown over the years, and find out about how their recent purchase directly ties into sweet perks for the guests.
From Tubing to Treetop Adventures
"As we're getting started with another season of fun and adventure, we thought we should fill everyone in on all the major improvements and changes that have happened over the past several years, as well as some incredible future expansion plans," owner Dane Morton told us.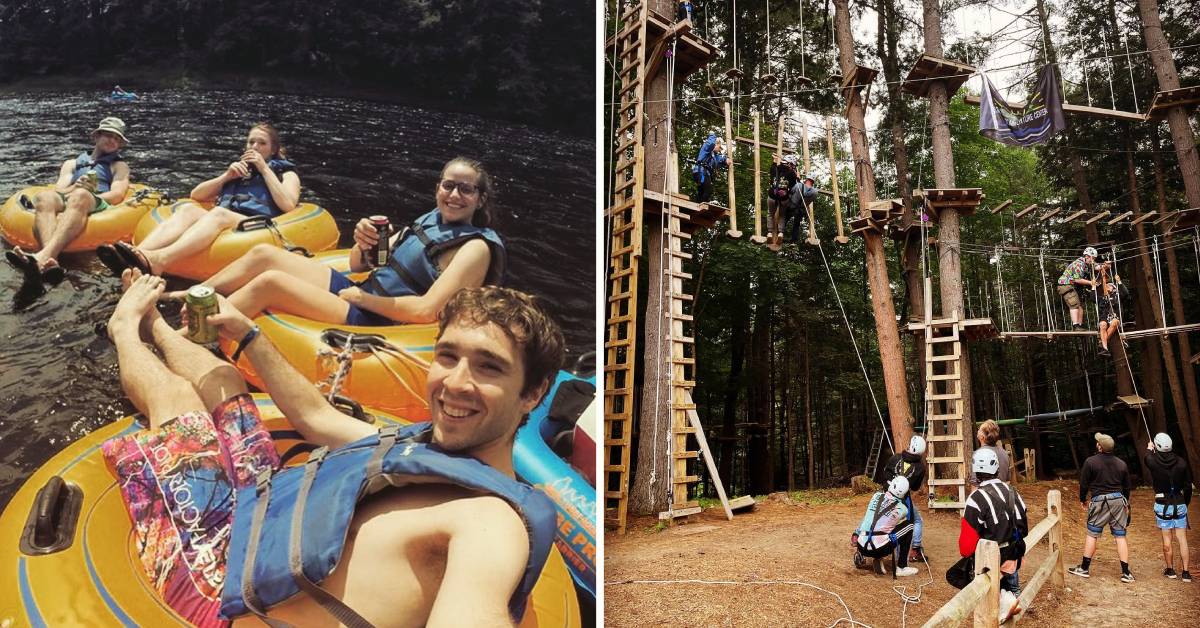 In 2009, Adirondack Adventure Center opened its doors as Adirondack Tubing Adventures. Families with a wide age range and skill level were offered the opportunity to peacefully drift down the Buttermilk section of the Hudson River, for 2.5 to 3 hours.
The lazy river tubing business continued to float on to the delight of locals and tourists for nearly 10 years until, in 2018, Morton added a treetop adventure and zipline park equipped with the latest technology; the business also expanded their restroom and parking facilities. With the treetop addition came the name change to Adirondack Adventure Center.
State-of-the-Art Ziplines & Rushing Rapids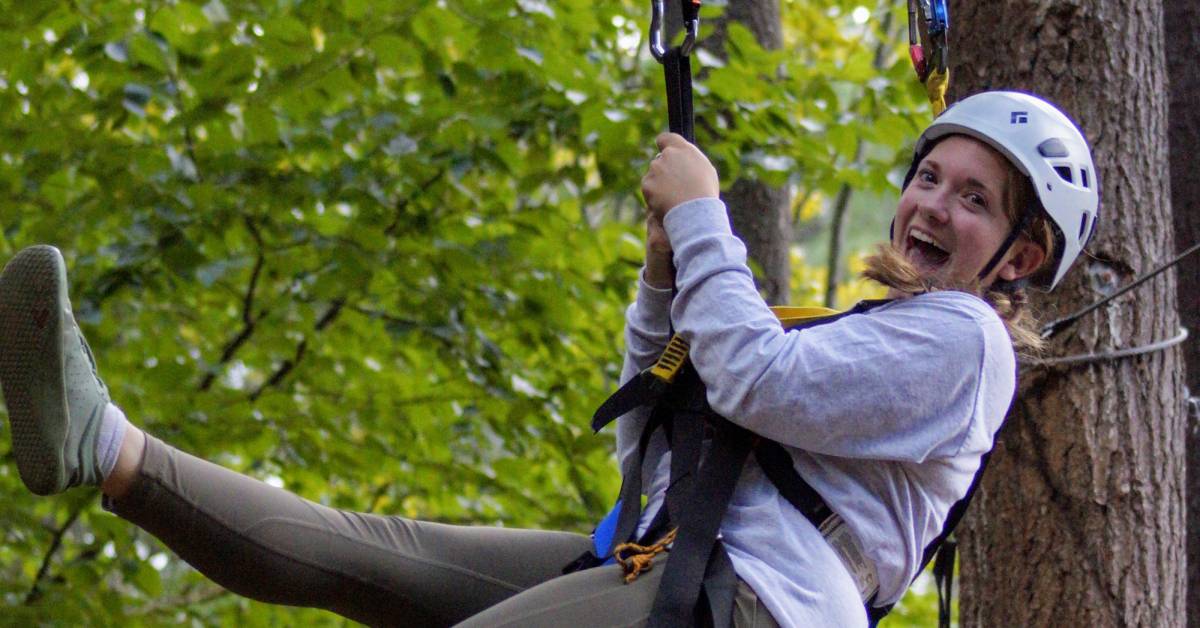 At this point, the park comprised three separate courses with 43 unique adventure elements, including a 550-foot-long high speed zipline with the exciting zipSTOP braking system. This ultra-modern wire braking system allows customers to continue to accelerate all the way until the end of the line, coming to a smooth and comfortable stop.
The treetop adventure element was so successful they expanded again in 2021 to add two more courses, including a zipline-only course. Now, there are five unique courses with over 70 fun adventure elements.
In 2020, Adirondack Adventure Center added whitewater rafting to their robust list of offerings. The 1.5 to 2-hour trips down the class II and class III rapids of the Sacandaga River served as the perfect addition to their list of activities.
Three Adventures in One! (Plus Snacks)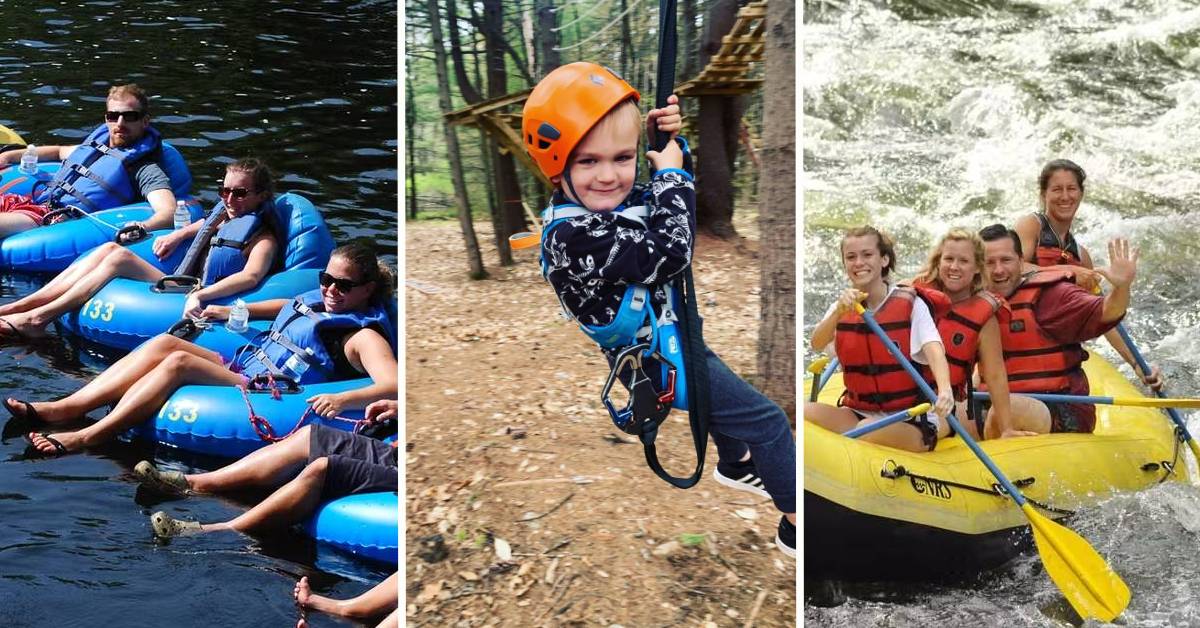 "Nowhere else in the region could you travel to one location, conveniently five minutes from Lake George Village, and enjoy lazy river tubing, whitewater rafting, and ziplining," Morton pointed out. "Many of our customers took advantage of the combo deals that we offered, and would do two or three activities with us over the course of their vacation."
In 2021, Adirondack Adventure Center kicked the business up a notch by acquiring their neighboring deli, Harris Grocery, and yet again expanded their parking lot. Visitors can not only indulge in incredible Adirondack adventures, but the guest experience is boosted even more with food and drink options to partake in, in between activities.
More Land & Guest Perks for Lazy River Tubing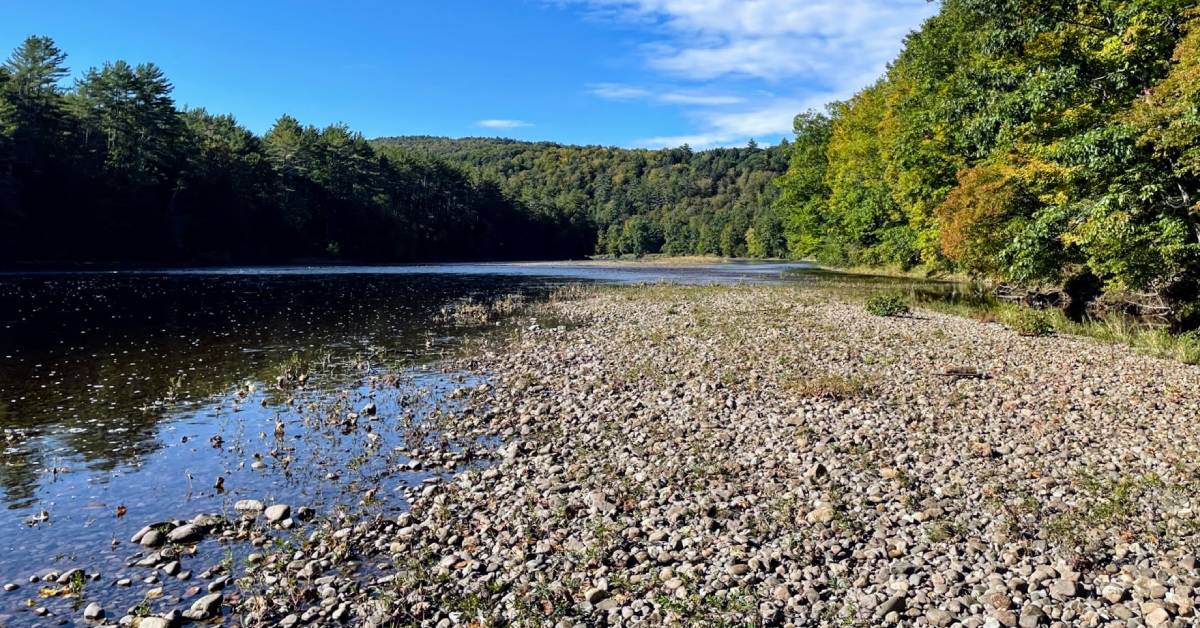 "Each year, we look at how we can improve our customers' experience on each of our activities, and innovate the activities that we offer," Morton told us. "This year, it's lazy river tubing's turn!"
Starting in August 2022, Adirondack Adventure Center is working on a three-phase expansion plan of their tubing operation. Phase 1 includes the acquisition of 172 acres of land along the banks of the river - but this translates to more than just additional acreage for tubing.
It means a first-class, unmatched-by-competitors service with a smoother and faster shuttle to and from the river, more time slot options, and less time loading and unloading tubes. Plus, most importantly, more time on the water!
"It also means improved safety," Morton explained. "Having our own property on the river will allow us to install internet and phone access so that we can communicate better in case of emergencies such as inclement weather."
Safe, Convenient, Ultra Fun & Always Expanding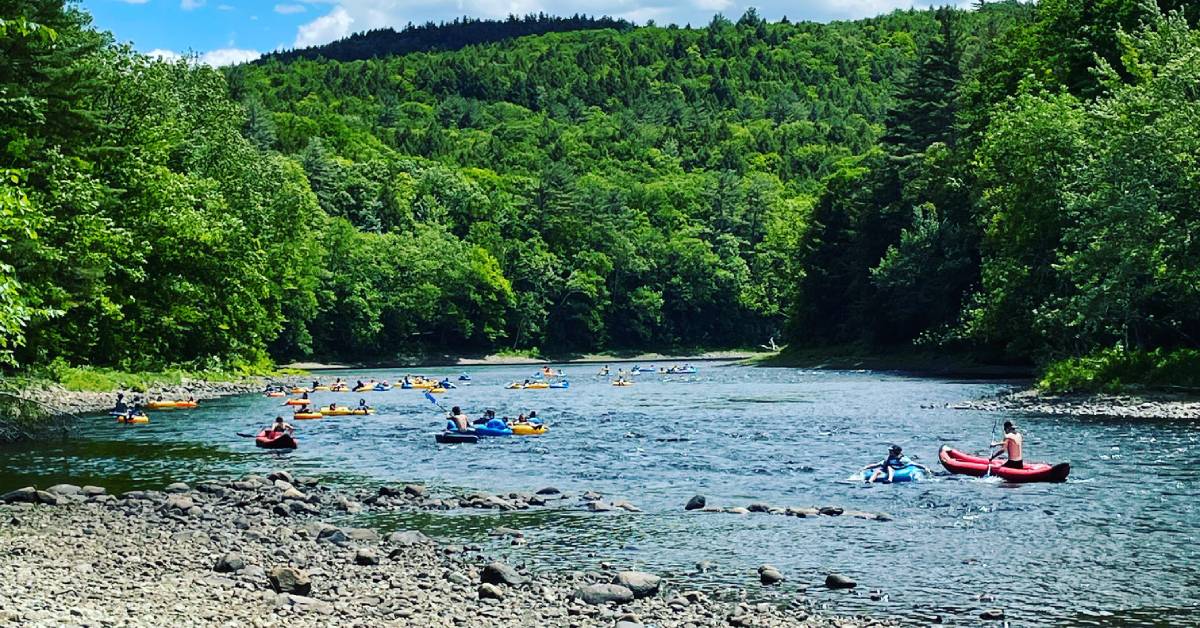 When planning an Adirondack vacation, few doubt that lazy river tubing, whitewater rafting, and treetop adventuring will be fun. But what Adirondack Adventure Center brings to the table is the convenience, safety, and guidance to make the experience the best possible outing it can be.
If you've ever traveled with children, you know that those little details like having food at-the-ready, and getting the assurance that your kids are safe as adventurous activities are checked off the bucket list, can do wonders for your peace of mind. Stay in vacation mode!
From the parking to the snacks, to finding new activities, to adding and improving on existing ones, Adirondack Adventure Center checks all the boxes. And they're not done yet! Stay tuned for further announcements regarding phases 2 and 3 of the tubing expansion plans.
The treetop adventure course at Adirondack Adventure Center is open daily through the summer, and then on weekends September through mid-October. Lazy river tubing goes through mid-September, and whitewater rafting through Columbus Day.