Lazy River Tubing Near Lake George Just Got Better With Adirondack Adventure Center
Last year, we highlighted the start of Adirondack Adventure Center's expansion plan, that positioned them to acquire an additional chunk of property along the banks of the Hudson River. After undergoing construction over last fall and winter, the new land purchase is ready to be utilized for the 2023 season.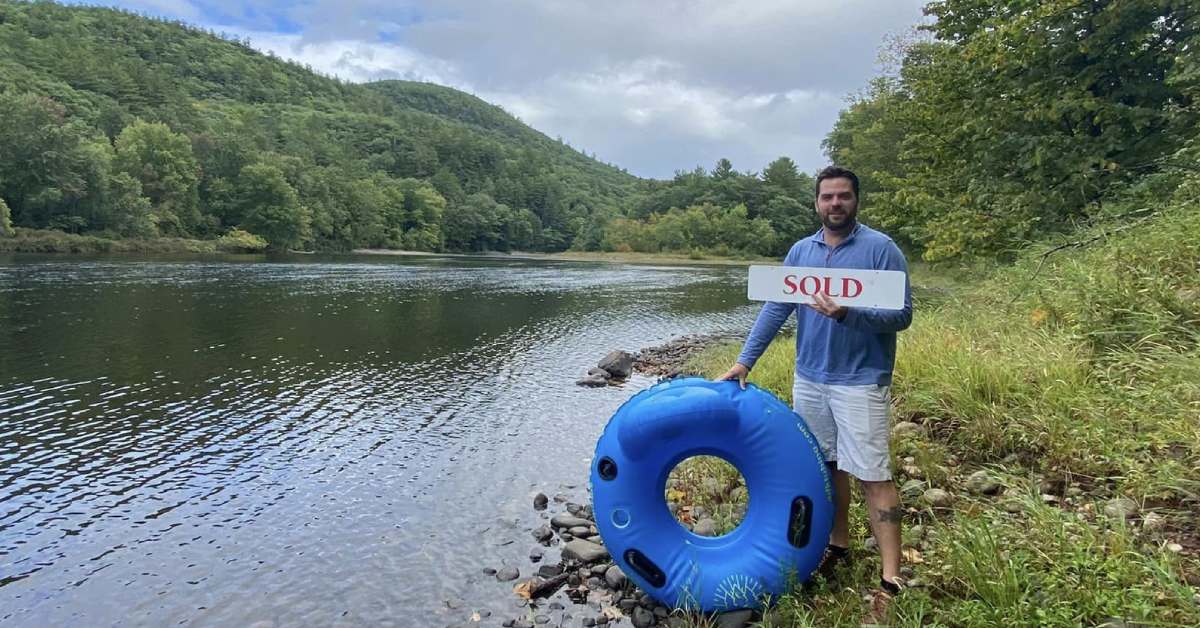 Read on to see how this new land purchase equates to easier river access, longer tubing days, and more perks for those planning to lazy river tube with Adirondack Adventure Center this spring or summer!
More Land, More River Access, More Tubing
Phase 1 of 3 of Adirondack Adventure Center's expansion project encompassed the purchase of this land on the west side of the Hudson River. What this additional land means for clients is: a faster and smoother shuttle to and from the river, more time slot options available, less time loading and unloading tubes, more time on the water, and even improved safety.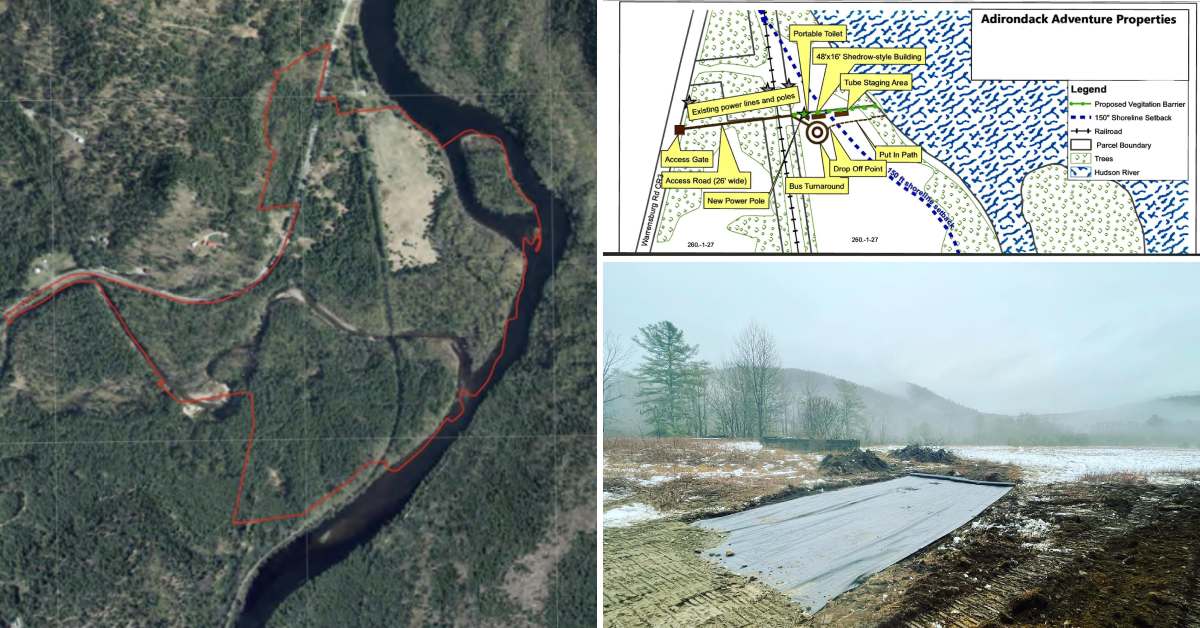 Now that Adirondack Adventure Center has its own property on the river, they are able to install internet and phone access for better communication in the event of inclement weather or an unexpected occurrence.
In addition to safety comes convenience: tubes and life jackets will be able to be stored at the access point, so customers no longer need to wait for the guides to load and unload tubes from the buses. Less logistics, more time on the water!
"This improvement makes our tubing trip the safest and most convenient in the area," owner Dane Morton told us. "Not only that, but with the addition of the self-guided tours, customers will be getting way more bang for their buck by being able to stay out on the water longer if they choose."
Even the bus ride to and from the river access point is improved: the route to the new put-in spot is entirely on paved roads. No more one-lane, pothole-riddled dirt road!
Float at Your Own Pace on a Self-Guided Tubing Tour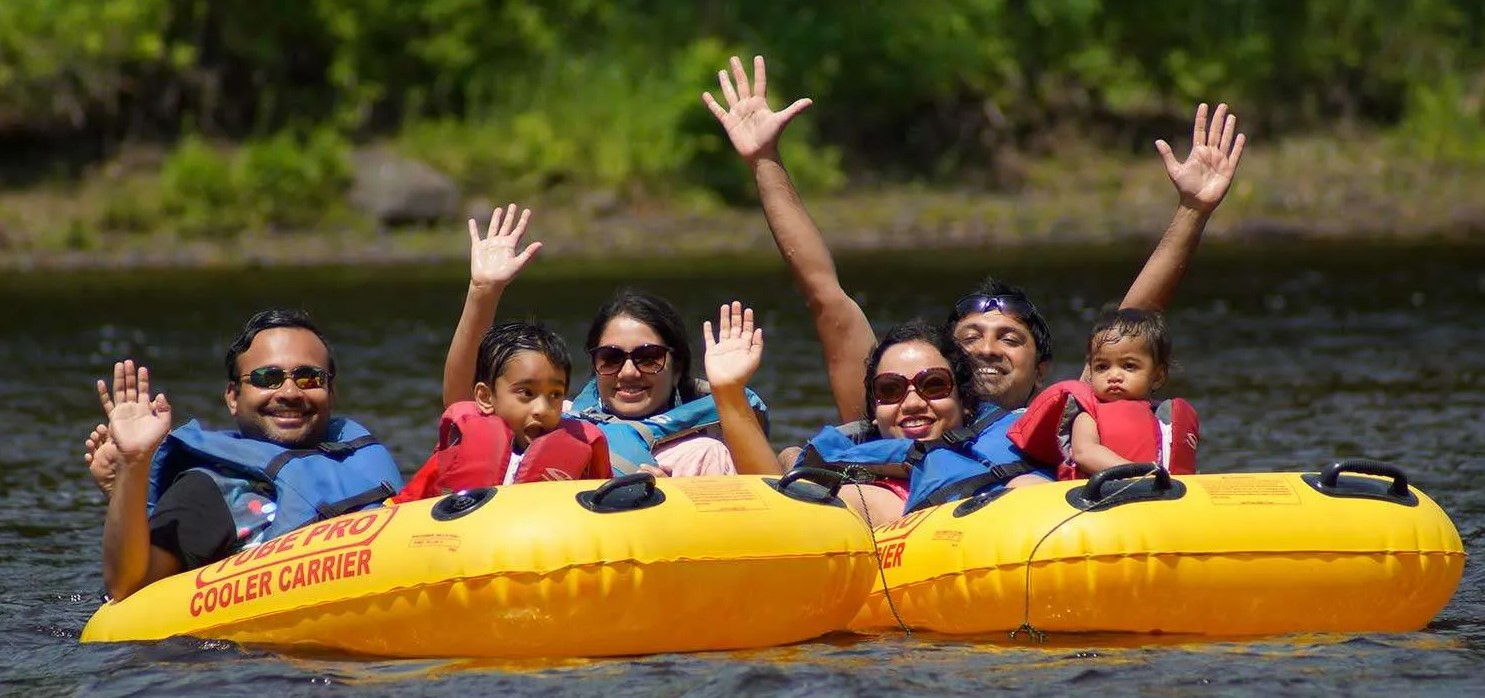 Yes, it's true - with this new land purchase comes self-guided tubing tours, something Adirondack Adventure Center had not previously offered. Guests will be required to use the company's tubes and abide by all of the general tubing rules, including the age requirement, no glass, etc.
"Most tubing companies around the country only offer self-guided tours, and the only reason we hadn't done it in the past is because without owning property on the river, the logistics were nearly impossible," Morton explained.
While floating leisurely along the river, taking in the sites, sun, and feel of the water is wonderful, you may want to occasionally stop for a break, to walk around or enjoy a picnic lunch. Yet another perk of these customizable self-guided tours is that you'll be able to stop wherever you want for however long you want, like at their new island and beach. With guided tubing tours, the guides determine stop breaks.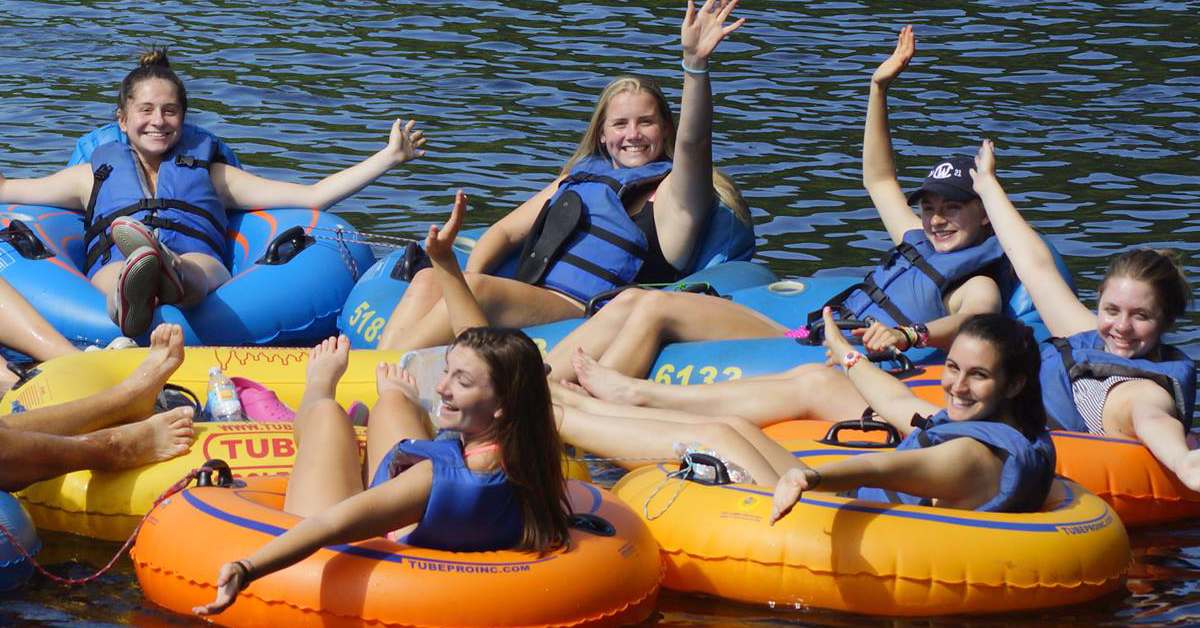 Although tubers can reap the benefits of longer days on the water and more malleable trips with the self-guided tours, regardless of what time you head out, all guests need to be off the Hudson River by 5:30pm.
Food Can Be Brought or Bought On Site
You can't spend all day on the river without sustenance. Adirondack Adventure Center makes it easy for you to plan ahead for snacks and meals. They offer food, drinks, and ice at their on-site deli and convenience store, Harris Grocery. Harris Grocery provides breakfast sandwiches, hot and cold sandwiches for lunch, as well as a full selection of drinks and snacks.
Guests are also welcome to pack ahead if they'd like and bring their own food or drinks. This can be a lifesaver for parents of picky eaters, or children or adults who are adhering to special diets. Just remember, no glass allowed!
What Else to Know: Coolers, Pricing, Age Minimums & More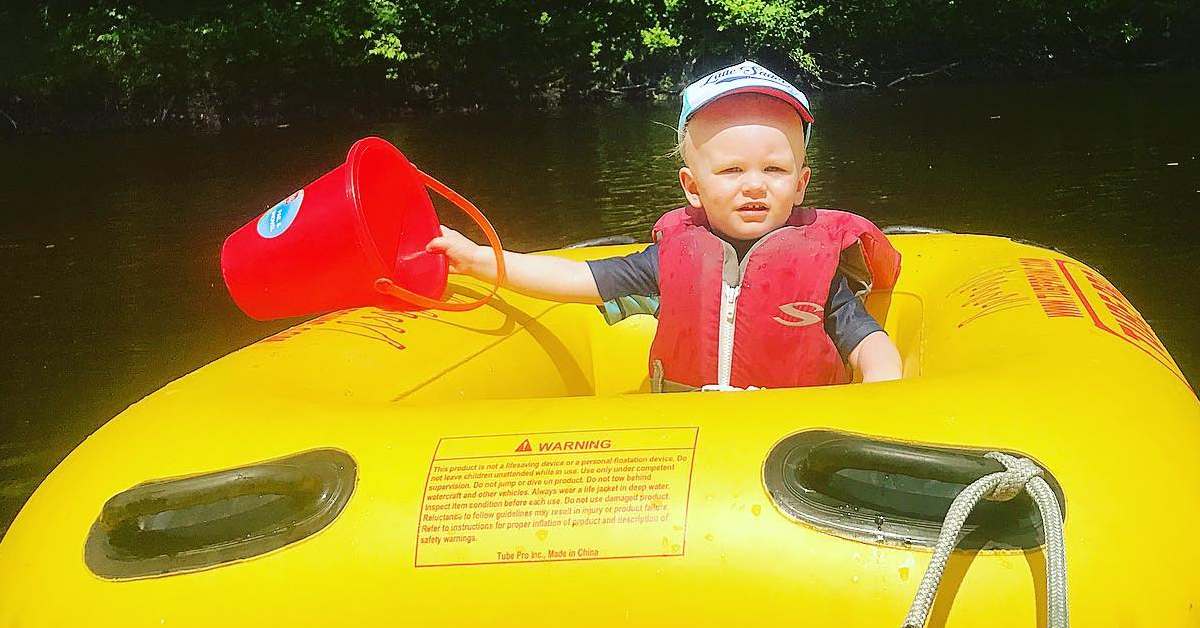 Adirondack Adventure Center gives lazy river tubing guests the option to rent deluxe tubes with a backrest and cup holders, cooler carriers, or floating coolers. Cooler carriers can carry your own cooler that you bring with you; floating coolers are to be used if you do not already have a cooler. (No need to rent both!).
As mentioned, the lazy river tubers option for their self-guided tours will still need to adhere to the typical tubing guidelines. Adult tubes can be rented to those ages 13 and up, starting at $39. Children's tubes up to 12 years of age start at $28; 2 is the minimum age to be able to partake in lazy river tubing at Adirondack Adventure Center.
When you're preparing for your trip you'll want to bring a floating cooler and food if you desire, and also footwear (the footwear will get wet), swimwear, sunscreen, and a towel. Adirondack Adventure Center asks that you arrive 30 minutes before your scheduled start time to check in. Trips depart promptly at the scheduled time. Reservations are highly recommended.
Take Advantage of Combo Deals & Enjoy 2 Adventures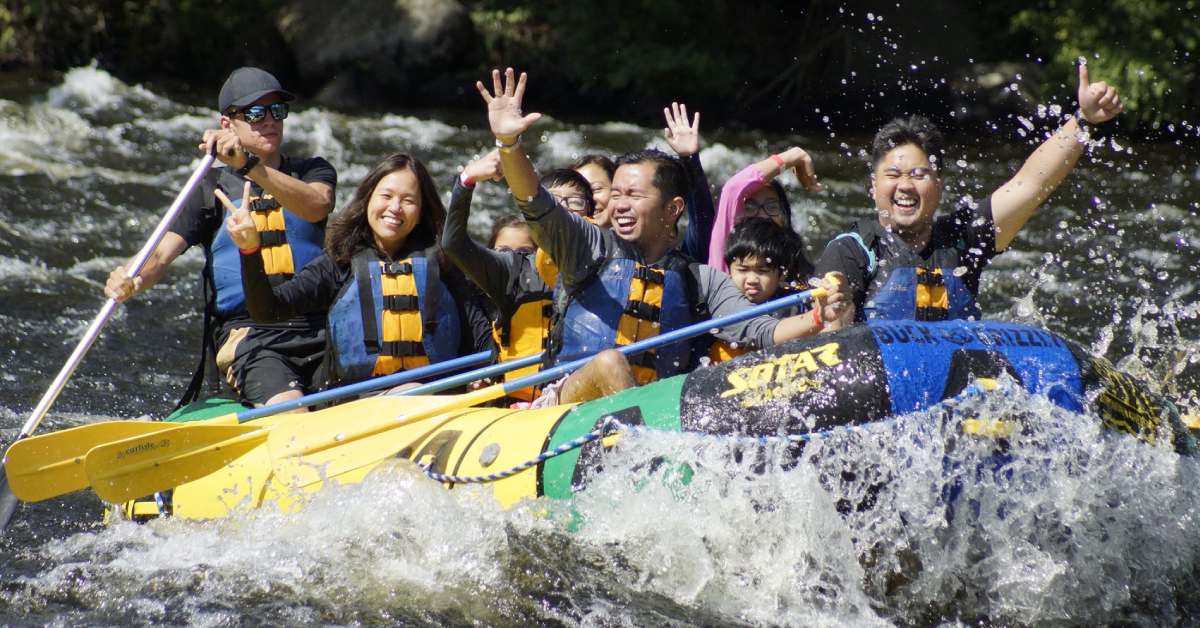 Did you know? Adirondack Adventure Center not only offers lazy river tubing, but whitewater rafting and a treetop adventure course as well. While lazy river tubing takes place on the Hudson River, whitewater rafting trips happen on the Sacandaga River, with Class II and III rapids.
Class II and III rapids are great for beginners to those more intermediate, so no worries if you've never whitewater rafted before. If you're curious about stepping your on-the-water fun up a notch from lazy river tubing, Adirondack Adventure Center is a great place to make this transition.
Rafting takes about two hours, and tubing takes about three. The schedule has you rafting first, then tubing, so you can get the adrenaline pumping early the in the day, to relax while you ride down the river afterwards.
There is also a tubing and treetop package, to combine lazy river tubing with an excursion climbing, ziplining, and making your way through a tall forest canopy. Adirondack Adventure Center's aerial adventure in the treetops will take you through four different courses of varying difficulty.
The treetop adventure takes two hours, and tubing takes three. Again, Adirondack Adventure Center's schedules your combination of adventures with the high-energy escapade first, and lazy river tubing second.
Phase 2 of Adirondack Adventure Center's Expansion Plan Announced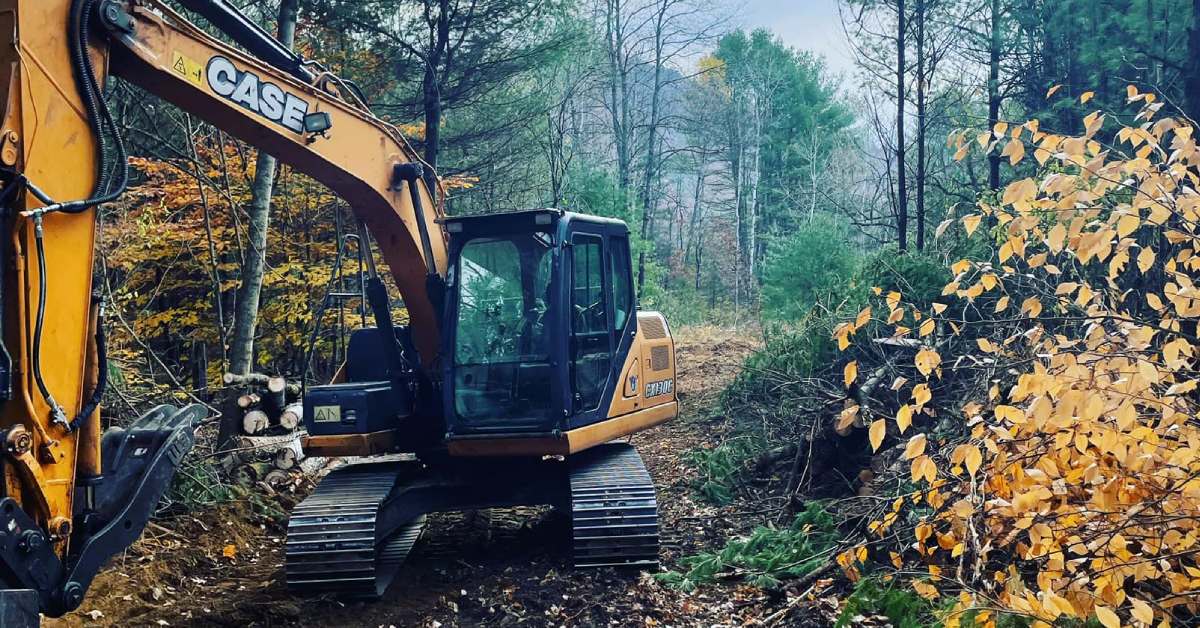 As mentioned above, Phase 1 of 3 of Adirondack Adventure Center's expansion plan was the purchase of this 165-acre chunk of property along the Hudson River. Morton is ready to officially announce Phase 2!
"Phase 2 will be the development of a multi-use campground that includes glamping, cabins, primitive camping, and day use sites." Morton hopes to have the campground area complete by the spring of 2024.
Wow! It seems only natural that on-site lodging would be the next step for Adirondack Adventure Center, who has been making significant upgrades and improvements throughout its 14-year history.
The company opened in 2009 with just river tubing, then Morton added the treetop adventure course in 2018, whitewater rafting in 2020, acquired Harris Grocery in 2021, and then started the three-part expansion project in 2022. Stay tuned for updates on camping with Adirondack Adventure Center, where you'll be able to be inches away from your favorite outdoor activities you look forward to every season!
Book Now for the Adirondack Adventure of a Lifetime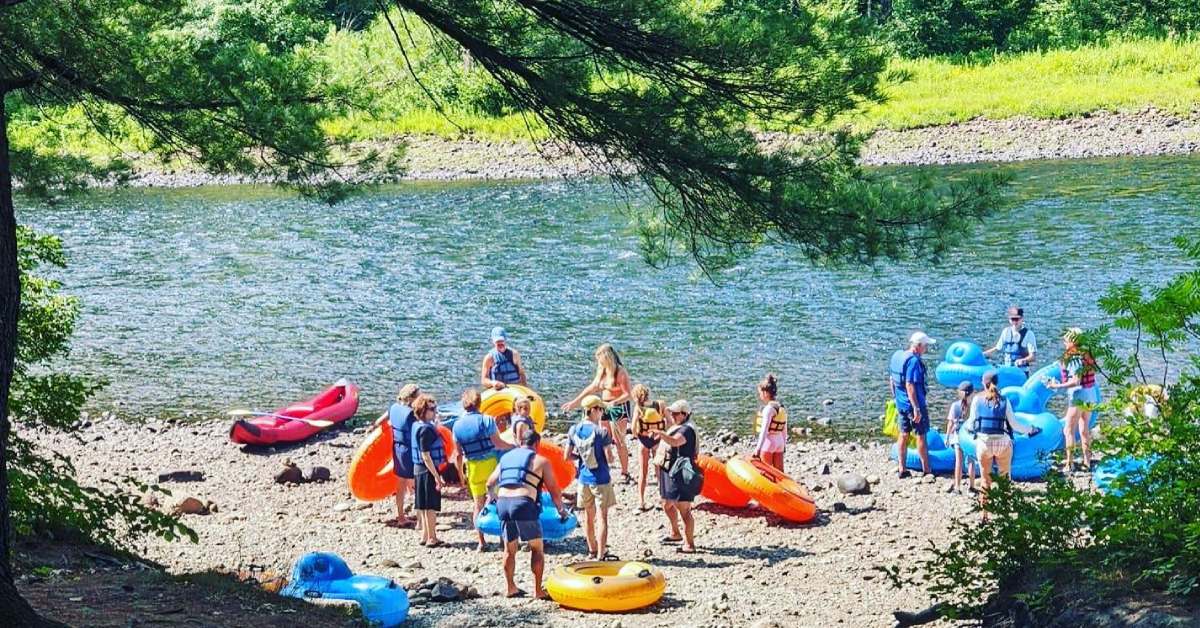 Lazy river tubing opens on May 27, 2023. Whether you opt for guided or self-guided tours or a combo tour with another activity, you are guaranteed a memorable - And safe! And affordable! And convenient! - time experiencing authentic Adirondack adventures.