11 Fun Things to Do in Lake George in April & May
Early spring is always the time of year when we start itching for the type of long, sun-filled weekends on the lake that make summer in Lake George so great. The great news is there's so much to do in Lake George year round that we can satisfy our spring-fever craving to get out and about, no matter the weather!
A Few Springtime Outdoor Activities in Lake George to Get You Ready for Summer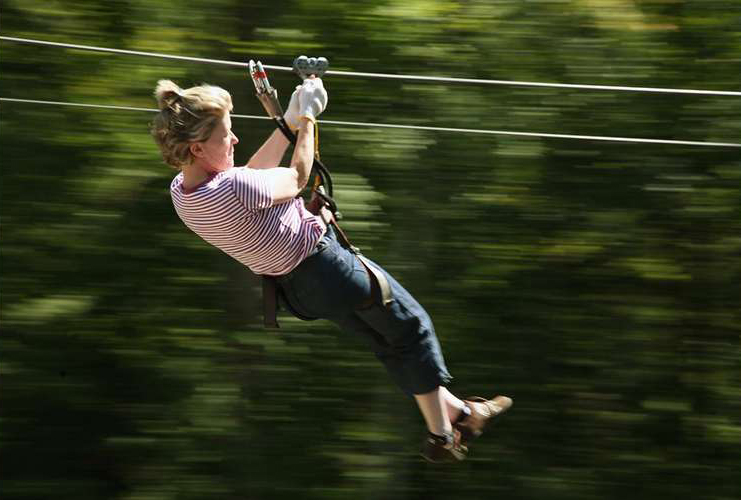 Zip line at Adirondack Extreme Adventure Course
It seems like there's a never-ending list of outdoor things to do in Lake George all year round. These are just a few of our favorite outdoor activities for April and May in Lake George and the surrounding region.
With over 130 obstacles for adults, 2 giant zip lines, and plenty of fun for kids of all ages, Adirondack Extreme offers the ultimate challenge if you're looking to get outside and get active this spring. From rope bridges and tarzan swings to nets and ladders, the adventure courses will keep you on your toes and is the ideal spring activity in Lake George.
Do you want to head out for fishing in and around Lake George, but not sure where to go? Contact Highliner Charter Fishing about a half or full day of fishing on Lake George. They will supply the bait & tackle, a guide, insurance, and prep/cleaning of your catches. You just need to bring your NYS fishing license, food/drink, sunglasses, and appropriate clothing.
Of course, this early in the season green conditions depend a lot on the weather. But many of the area golf courses are open starting mid-April. We recommend checking out Airway Meadows Golf Club, the Queensbury Country Club, and more golf courses in and around Lake George.
Both Bennett's Riding Stable and Ruggiero's Horseback Riding at the Painted Pony are open limited hours in April and May. You will need to call Bennett's for a reservation, but Ruggiero's is open 10-3 on weekends and by appointment M-F. Trail riding is a very popular sport during the spring months in Lake George. Change your perspective and get up on horseback this spring!
If you're into fast water, spring is the absolute best time to go whitewater rafting near Lake George and in the Southern Adirondacks. If you're looking for an exciting challenge, Beaver Brook Outfitters offers whitewater rafting adventures on the Hudson River in early spring. The snow melt makes for fast water over the class III, IV, and V rapids.
Do you want a bird's eye view of all the new spring growth? You can take a zip line through the blossoming trees on the Adirondack Eagle Flyer high speed zipline or as part of the Adirondack Extreme course. What better way to see all the amazing changes spring is bringing to the landscape than flying through the treetops?
Our Favorite Springtime Indoor Activites in Lake George for When it's Cold or Rainy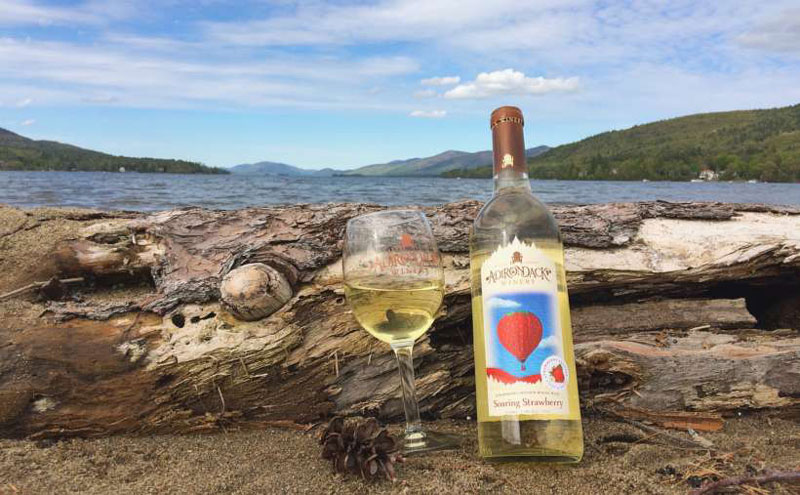 White wine for spring at the Lake with Adirondack Winery
The weather during April can sometimes be a bit unpredictable, but that doesn't have to spoil your fun. There are plenty of great indoor activities in and around Lake George all year round, and in our opinion spring is actually the best time to visit some of these Lake George favorites!
Whether you're looking for a fun afternoon with friends or a fun evening event like the winery's popular Uncork & Craft nights, there's always something going on at Adirondack Winery. Now that winter's over, we're moving away from red wine season into whites and roses. Beat the rush and stock up on your favorite local wine this spring!
We are so lucky to have the amazing Hyde Collection so near to Lake George. This fine art museum in Glens Falls has the best modern art collection north of NYC and is a must-see. When the inevitable spring rains keep you inside, head over to the Hyde for an inspiring afternoon among great works of art.
Are you interested in natural history? Spend an afternoon at the Pember Museum and Nature Preserve exploring rare and exotic mammals on display at the museum, including the duckbilled platypus and red kangaroo. There are also extinct species on display and plenty of outdoor adventures to be had in the Nature Preserve.
Though many of the Adirondack railroads have been turned into hiking and biking trails, the North Creek Depot Museum brings these important byways back to life. Railroads were the lifeblood of much of America during the 19th and 20th centuries. Learn how they contributed to the industry and development of the Adirondacks and Lake George on a spring afternoon at the museum. Note: the museum is only open in early spring for special requests.
After your day adventuring in and around Lake George, head over to one of these restaurants for a nice lunch or dinner on the patio.