Cool Cocktails, Scrumptious S'mores & Incredible Ice Sculptures at Lake George Area Ice Bars 2021
Please note: Due to the pandemic, most ice bars are not happening in 2021 except for the Sagamore, which is limiting the event to guests of the hotel. (Scroll down for details.)
However, there will be ice sculptures on display daily at Fort William Henry for the Lake George Winterfest, a temporary and socially-distant friendly 2021 event that replaces the cancelled Lake George Winter Carnival. Other restaurants are expected to participate in the event that will take place each weekend in February, and we'll update this page with any further ice bar or ice sculpture details as they become available.
2021 Glacier Ice Bar & Lounge at The Sagamore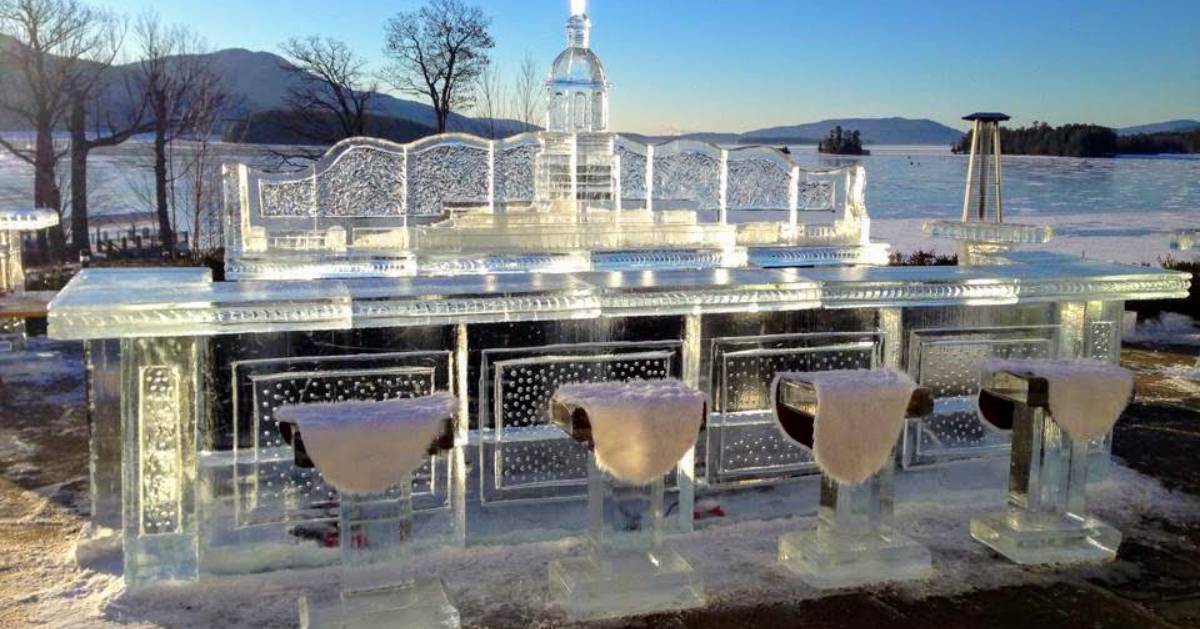 Where: The Sagamore - Bolton Landing
When: January 22 - 23, 2021 | January 29 - January 30, 2021
Please note: Due to the pandemic the Glacier Ice Bar & Lounge is exclusive to guests of The Sagamore who obtain a special ticket with their hotel reservation. Room reservations with ice bar access are likely to sell out, so book today!
See 18,000 pounds of ice transformed into one of the coolest lounges in the Adirondacks: The Glacier Ice Bar & Lounge at The Sagamore is an unparalleled experience. After sipping cocktails at the ice bar, duck inside to warm up next to the cozy fireplace at Caldwell's Lounge, or check out delicious hors d'oeuvres and Italian delights at La Bella Vita.
Know of any ice bars that we missed? !