Adirondacon 5 Tabletop Gaming Convention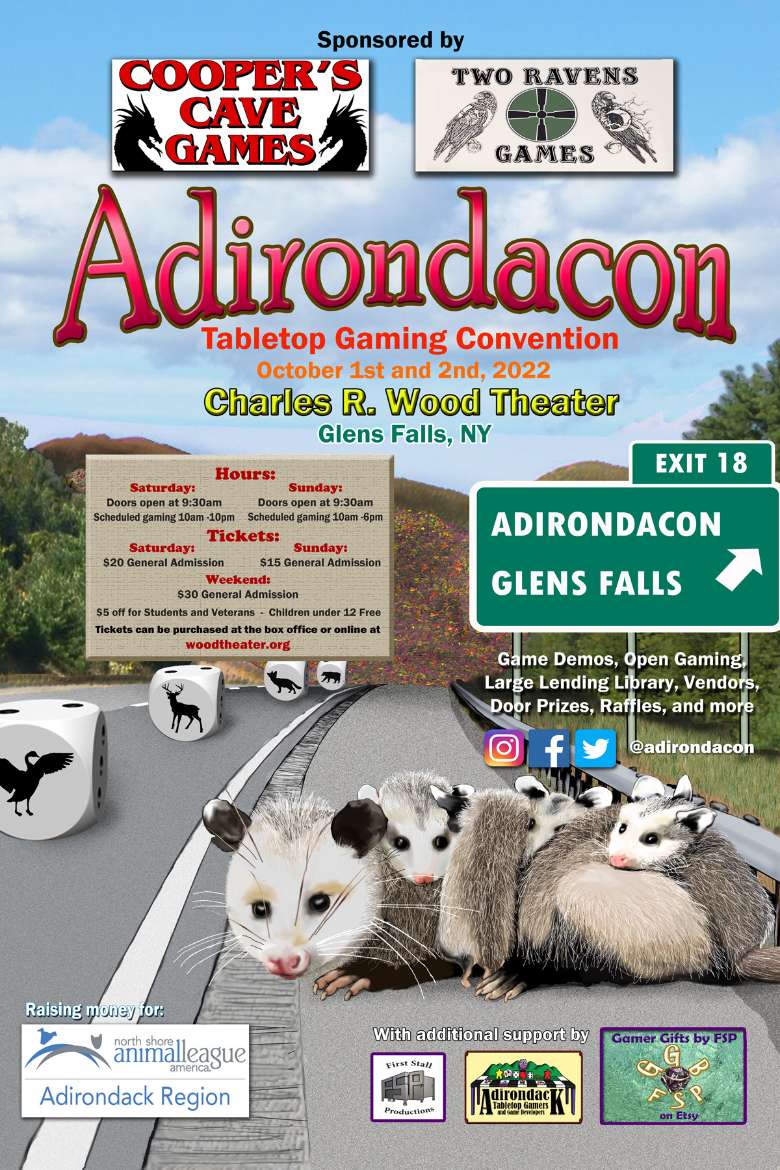 When:
Saturday, Oct 1, 2022 until Sunday, Oct 2, 2022
See Below for Dates & Times
Cost:
$20 just Saturday, $15 just Sunday, $30 Weekend Pass, discounts for veterans and students
---
Adirondacon Tabletop Gaming Convention celebrates its 5th year of gaming in Glens Falls, NY. Plenty of board games, role-playing games, 40k and more will be happening. There will be a large lending library of games with hundreds of titles available to borrow and play in the open gaming area as well as a schedule of Games you can sign up to learn and play. Everyone is welcome to join us.
On Saturday doors open at 9:30am with schedulding gaming running from 10am to 10pm. On Sunday doors open at 9:30am with scheduled gaming running from 10am to 6pm.
See more info: https://tabletop.events/conventions/adirondacon-5
Get tickets: https://ci.ovationtix.com/35085/production/1135161?performanceId=11140753
---
Event times and information subject to change and not guaranteed.