Lake George Themed Food Events Events
Know of an event that should be on the calendar and isn't? Please help us keep the community updated on the latest events and happenings by submitting an event to the calendar.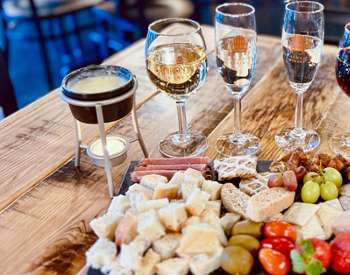 Valentine's Fondue for Two
Enjoy date night with your valentine at Adirondack Winery Queensbury!
Adirondack Winery Queensbury Tasting Room & Winemaking Facility, 395 Big Bay Road Queensbury, NY 12804
Sat, Mar 25 until Sun, Mar 26 · 10:00 AM
See Event Details For Dates & Times
Maple Open House at Maple Valley Farm
Tour Maple Valley Farm and learn how Maple syrup is made! Start your day with a delicious pancake breakfast (served all day) with fresh maple syrup as well as lunch...
Maple Valley Farms, 84 Harris Road Corinth, NY 12822