Lake George Summer Camp Guide
The Lake George area is a natural playground full of wonderful sights and outdoor activities for children to discover and explore! Learn about the benefits of summer camp and the many options available in the region below.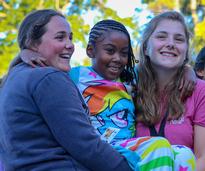 Double H Ranch brings more than just summer fun to their campers - learn about
five life skills
children with serious illnesses acquire at their camp.