Summer Camp Basics Every Parent Should Know
As summer approaches, it's time to think about how to keep the kids entertained and busy. There are a variety of summer camps in the Lake George area to explore, but if your child has never been to camp, you may have some questions. Below, we've highlighted the basics you'll need to know before enrolling your kid in summer camp, including questions to ask the camp directors.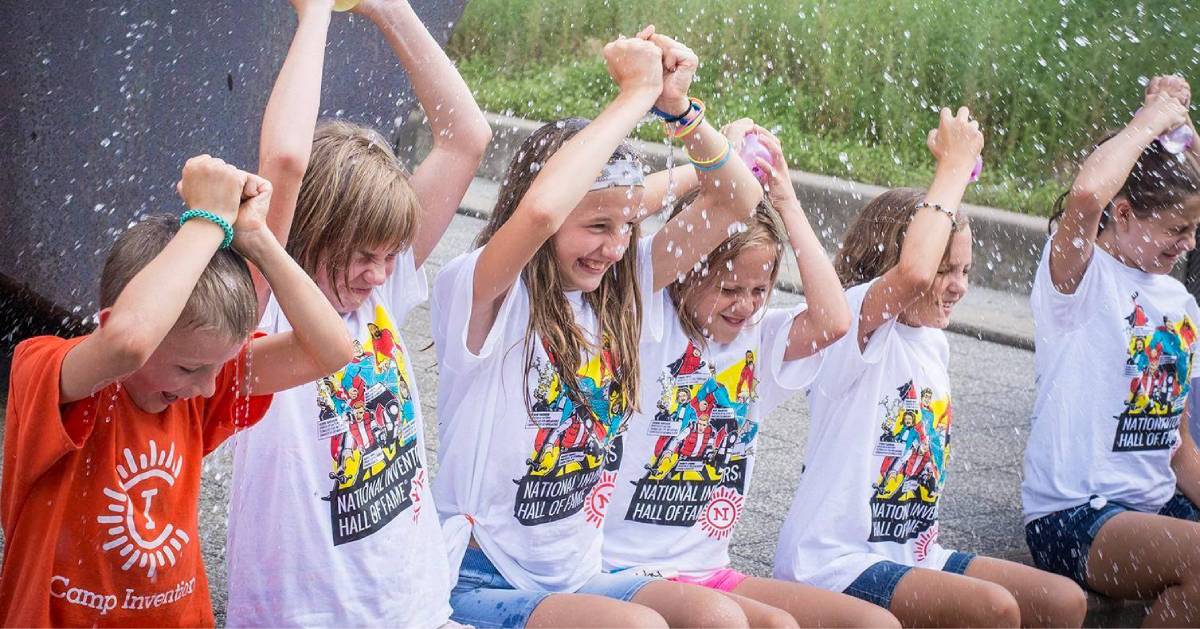 The Basics to Know About Summer Camp
How the Cost Varies
Prices differ between each summer camp, so find one that fits your family's budget. Some camps may be as low as $20 a day while others may cost $120 a day. If these prices sound unaffordable, that doesn't mean you have to rule a camp out!
In fact, your family may qualify for summer camp scholarships and discounts (even at private camps) to help meet your financial needs. And nonprofit organizations sometimes offer summer camp at little or no charge.
What Your Options Are
Overnight camps (sleepaway or resident camps) are popular because they offer kids an immersive experience in the Adirondacks. If you feel that your kid is not ready for an overnight camp yet, day camp options offer the same caliber of experiences with outdoor activities, arts and crafts, and more.
Another option would be sports camps, which are a unique opportunity to help your child sharpen their skills while getting some solid exercise over the summer.
How About Kids With Special Needs?
Kids who have special needs - whether they be physical, behavioral, or learning-related - can still enjoy summer camp to the fullest. Many camps take steps to accommodate such campers, with a specially trained staff who can offer your child the same summer full of fun as any other young girl or boy. Research local summer camps, and add this topic to your list of questions to ask.
Concerns With Homesickness
Most kids experience some degree of homesickness, particularly if they're at an overnight camp. This is completely normal. Discuss this topic with your child beforehand, letting them know that this is an ordinary part of the camp experience, and it simply means that they have a home they love. Emphasize your confidence in their abilities to cope, and express how happy you are they are going away to camp to have tons of fun.
If homesickness is a major concern, learn how each camp accommodates homesick kids and ask questions ahead of time.
What to Know About an ACA Accreditation
If you are concerned with the responsibility of your child's camp, look for a summer camp that is ACA accredited. These camps must meet nearly 300 health, safety, and program quality standards, and there are many in the area that are ACA accredited. Learn more by visiting the ACA website or calling 1.800.428.2267.
The Importance of Early Registration
Oftentimes parents spend the winter months researching, touring summer camps, and meeting with camp directors to find the one that is right for their child. It's usually a good idea to search for a camp as early as possible to secure a place for your child while there's still availability.
Consider a Themed Camp
Camp Chingachgook has rotating themes for their day camps, like Outdoor Adventure, Creative Arts/STEM, and Waterfront Weeks.
Check out info on day camps at Camp Chingachgook »
Questions to Ask Camp Directors
The following is not an exhaustive list, and if your child has special needs or other considerations you may have more specific questions, but these are a great jumping off point:
What kind of activities will my child be doing?
What safety precautions are taken for high-risk activities?
How does your camp accommodate food allergies and special needs?
What are your medical procedures and resources?
What is the average age of the counselors?
Is there any counselor supervision, or do they work in pairs?
Do the counselors have training or experience?
What is ratio of counselors to campers?
What is your policy on parental visits and phone calls?
How does your camp handle homesickness?
What is your camper return rate?
Are you accredited by the American Camping Association (ACA)?
Can we schedule a visit to tour the grounds?
Do you have any parental references I can call?
What is the camper cell phone usage policy?