Parents' Guide To Summer Camp Basics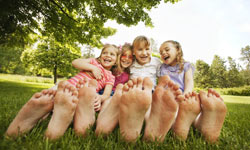 As the summer approaches, it's time to start thinking about how to entertain your kids! There are a variety of summer camps in the Lake George area, and you are likely aware of the many benefits of summer camp. If your child has never been to camp before, though, you may still have unanswered questions.
The information below will help you get a general understanding of the basics of summer camp in Lake George, and you will also find a list of suggested questions to ask local camp directors so you can learn even more...
Basics of Summer Camp
Cost
Prices vary considerably between each summer camp, so find one that fits your family's budget. Some camps may be as low as $20 a day while others may cost $120 a day. If these prices sound unaffordable, that doesn't mean you have to rule a camp out! In fact, your family may qualify for summer camp scholarships and discounts (even at private camps) to help meet your financial needs. And nonprofit organizations sometimes offer summer camp at little or no charge. Explore a list of local camps to find one that fits your needs and budget.
Options
There are countless options for summer camps in and around Lake George! Overnight camps (aka sleepaway or resident camps) are often very popular and offer kids an immersive experience in the Adirondacks. Sports camps are a unique opportunity to help your child sharpen their skills while getting some great excercise over the summer. There are even some day camp options if your child isn't ready for sleepaway camp yet, offering the same caliber of outdoor and arts and crafts experiences.
Special Needs
Kids who have special needs - whether they be physical, behavioral, or learning-related - can still enjoy summer camp! Many camps take steps to accommodate such campers, with a specially trained staff who can offer your child the same summer full of fun as any other young girl or boy. Research local summer camps, and add this topic to your list of questions to ask the camp directors.
Homesickness
While away at summer camp, your child may go through some separation anxiety or feel homesick from missing you. Keep in mind that most of the time, this is not a cause for concern and they will likely overcome their fears in a matter of days if you give them some time. Learning how each camp accommodates homesick kids may be an important topic to discuss with each camp director.
ACA Accreditation
If you are concerned with the responsibility of your child's camp, look for a summer camp that is ACA accredited. These camps must meet nearly 300 health, safety, and program quality standards, and there are many in the area that are ACA accredited. Learn more by visiting the ACA website or calling (800) 428-CAMP.
Early Registration
Oftentimes parents spend the winter months researching, touring summer camps and meeting with camp directors to find the one that is right for their child. Even if you are a little late getting started, it's still a good idea to start searching for a camp as early as possible and secure a place for your child while there is still availability. Begin exploring your options today!
Suggested Questions To Ask Camp Directors
What kind of summer camp activities will my child be doing?
What safety precautions are taken for high-risk activities?
How does your camp accommodate food allergies and special needs?
What are your medical procedures and resources?
What is the average age of the counselors?
Is there any counselor supervision, or do they work in pairs?
Do the counselors have training or experience?
What is your policy on parental visits, and phone calls?
How does your camp handle homesickness?
What is your camper return rate?
Are you accredited by the American Camping Association (ACA)?
Can we schedule a visit to tour the grounds?
Do you have any parental references I can call?
What is the camper cell phone usage policy?