Adirondack Wine & Food Festival 2022
Sample the Lake George Region's spectacular wines, beers, spirits, and foods!
Editor's Note 04/13/21: Adirondack Wine & Food Festival organizers announced today that the 2021 event has been cancelled. The festival will return to Lake George on June 25 & 26, 2022.

Take your taste buds on an unforgettable journey as you are introduced to over 120 NY State craft beverage producers and local food vendors, with the beauty of Lake George as your backdrop!
The 6th Annual Adirondack Wine & Food Festival is returning to Lake George and you won't want to miss it! Sample offerings from New York's most spectacular wineries, breweries, distilleries, local artisanal food vendors, and food trucks in beautiful Lake George this June.
Saturday, June 25, 2022 | 11:00AM - 6:00PM
Sunday, June 26, 2022 | 11:00AM - 5:00PM
Charles R. Wood Park Festival Commons
17 Elizabeth Little Boulevard
Lake George, NY 12845
Get An Idea Of What Vendors To Expect (2022 List Will Be Posted When Released):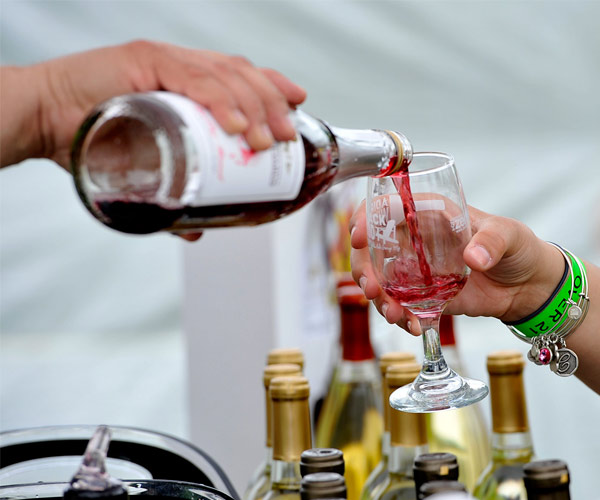 Wineries
Casa Larga Vineyards
Coyote Moon Vineyards
Ferreira Carpenter Estates Winery
Idol Ridge Winery
Inspire Moore Winery & Vineyard
Lakeland Winery
Meadowdale Farm
Merritt Estate Winery
Otter Creek Winery
Penguin Bay
Schulze Vineyards and Winery
Sprague Vineyards
Swedish Hill
Thousand Islands Winery
Three Brothers Winery
Tug Hill Vineyards
Victorianbourg Wine Estate
Warwick Valley Winery
Weis Vineyards
Zugibe Vineyards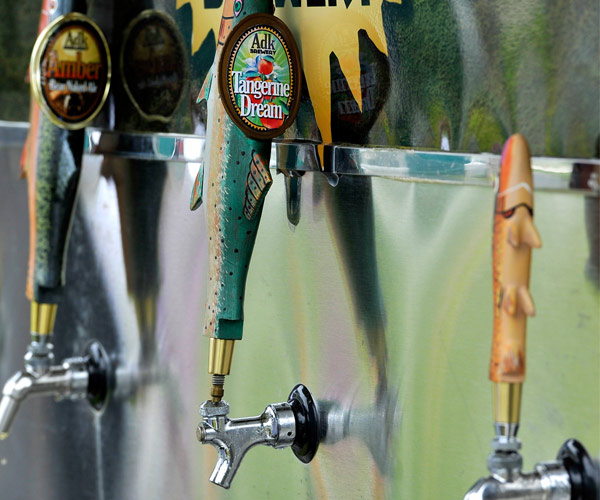 Breweries
Adirondack Brewery
Frog Alley Brewing
Mean Max Brew Works
Rare Form Brewing Company
War Horse Brewing
Cideries
Awestruck Cider
Doc's Draft Cider
Nine Pin Cider
Slyboro Cider
SunDog Cider
War Horse Brewing
Distilleries
1857 Spirits
Albany Distilling Co.
Black Button Distilling
Black Dirt Distilling
Harvest Spirits Distilling
Prohibition Distillery
State 11 Distillery (Olde York Farm)
Taconic Distillery
Union Grove Distillery
Meaderies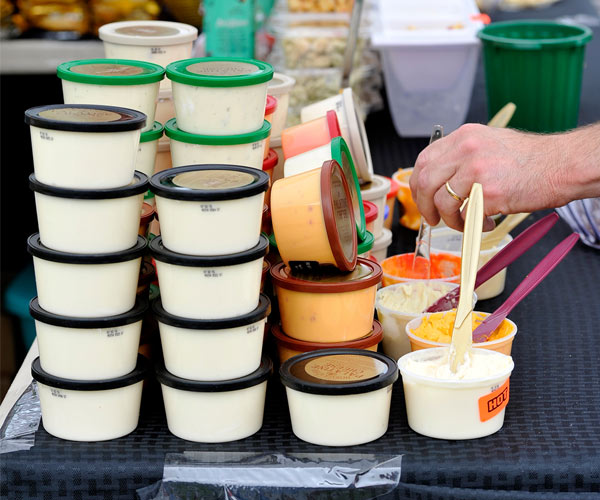 Artisan Food
Apple Grove Farm
Argyle Cheese Farmer
B's Cheese
Cheese Filled Company
Finger Lakes Harvest
Gusto Della Vita
Hidden Hollow Maple Farm
Jerky Hut
Jiff-E-Chips
Lake George Olive Oil Company
The Mustard Seed N' More
Nettle Meadow
NiNi's Sicilian Salsa
Old Saratoga Spice Rubs
Phenomenal Fudge
Planted Organics
Saratoga Crackers
Savor Cookies
Triple Green Jade Farm
Worldlings Pleasure
Yum Yumz Ice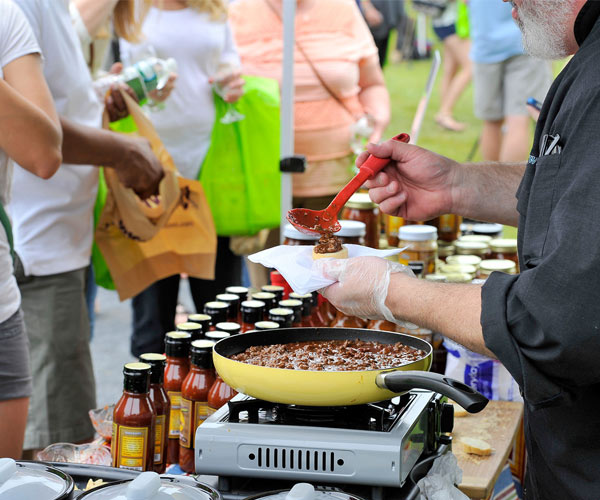 Food Trucks & Restaurants
ADK Brewery Hops, Chop & Roll
Biscotti Brothers
The Boathouse Restaurant
Flavors of Lebanon
Gourmelis Taste
Hungry Traveler
Mrs. Concessions Kettle Corn
Rollin' Smoke
Screaming Eagle: Hollywood Fries & Pablo's Cantina
Specialty Vendors
Adirondack Rustic Rose
Apex Solar Power
Bayside Wood Products
House of Cork
Leaf Filter
Love is on Lake George
Rachel's Custom Creations & Gifts
Silver Zoo
Sweet Rama's Soap
Swirly Bracelets
What's New For 2020 (2021 Details Coming Soon)
Expect New York's best wineries, cideries, breweries and artisan food makers as well as new culinary shows at the culinary tent, new food trucks, culinary attractions for kids, and so much more! Plus, this year, LakeGeorge.com visitors can get an exclusive discount on tickets with code SAVESAT for Saturday General Admission, VIP & 2-Day Weekend Warrior Passes and code SAVESUN for Sunday General Admission & VIP passes when you buy at adkwinefest.com. Buy early for the best possible discount!
2020 Ticket Information (2021 Information Coming Soon)
Tickets are on sale now and may be purchased online here »
Get a discount when you purchase Advance Tasting Tickets! Designated driver and childrens tickets (kids ages 15 and under are free) are also available for those who would like to attend the Festival, but not partake in sampling beverages. Each ticket gets the attendee access to the event for one day and a commemorative festival glass to be used to sample the hundreds of hand-crafted products available to try that day.
Check out a recap of the 2019 festival:
This event is made possible with support from the Warren County Tourism Department, a long list of local businesses, and the Lake George community.