Adirondack Wine & Food Festival 2023
Sample the Lake George Region's spectacular wines, beers, spirits, and foods!

Take your taste buds on an unforgettable journey as you are introduced to over 120 NY State craft beverage producers and local food vendors, with the beauty of Lake George as your backdrop!
The 7th Annual Adirondack Wine & Food Festival is returning to Lake George and you won't want to miss it! Sample offerings from New York's most spectacular wineries, breweries, distilleries, local artisanal food vendors, and food trucks in beautiful Lake George this June.
Saturday, June 24, 2023 | 11:00AM - 6:00PM
Sunday, June 25, 2023 | 11:00AM - 5:00PM
Charles R. Wood Park Festival Commons
17 Elizabeth Little Boulevard (formerly West Brook Road)
Lake George, NY 12845
Save up to 20% off tickets by going to adkwinefest.com/lg-com. Locals save an extra 5% on all Sunday tickets by entering their zip code at checkout!
Wine & Food Festival Vendors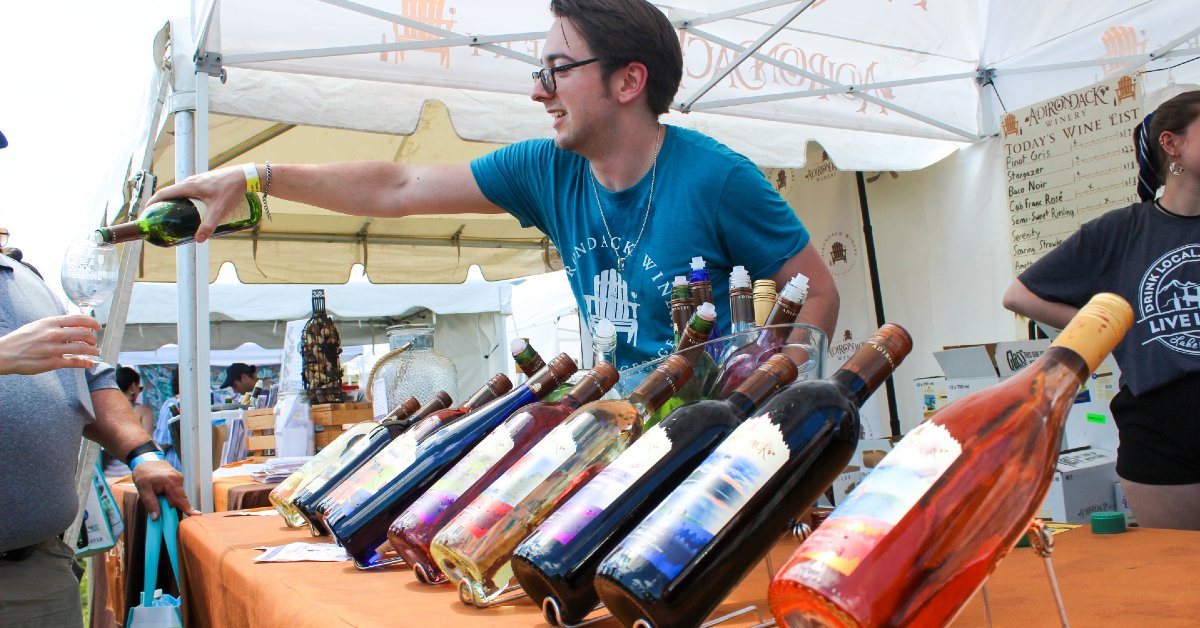 Wineries
Ashley Lynn Winery
Bella-Brooke Vineyards
Coyote Moon Vineyards
Ferreira Carpenter Estates Winery
Freefall Sangria
Hazlitt 1852 Vineyards
Lakeland Winery
Main Street Winery
Merritt Estate Winery
Montezuma & Idol Ridge Winery
Pail Shop Vineyards/Painted Pail Sangria
Schulze Vineyards and Winery
Sprague Vineyards
Thousand Islands Winery
Three Brothers Winery
Tug Hill Estates
Victorianbourg Wine Estate
Weis Vineyards
Zugibe Vineyards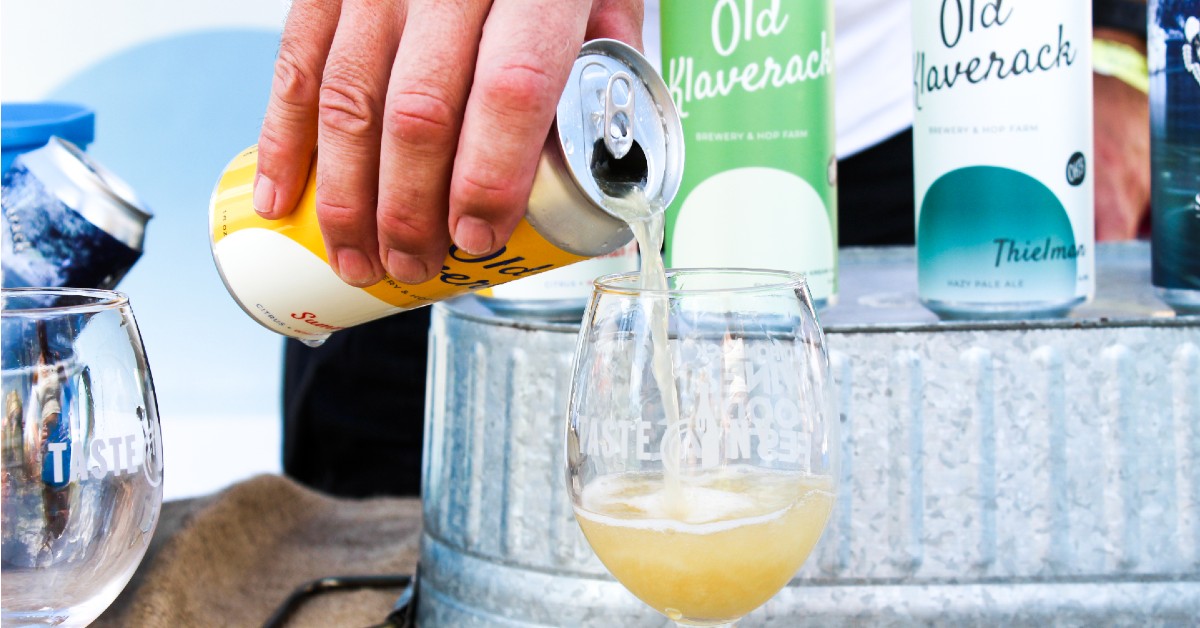 Breweries
Adirondack Brewery
Mean Max Brew Works
Cideries
Awestruck Cider
Bombshell Cider
Nine Pin Cider
SunDog Cider
Distilleries
1857 Spirits
Albany Distilling Co.
Barrelhouse 6 Distillery
Cooper's Daughter Spirits / State 11 Distillery
Do Good Spirits (previously Prohibition Distillery)
Montauk Distilling Co
Mushroom Spirits Distillery
Springbrook Hollow Farm Distillery
Taconic Distillery

Union Grove Distillery
Meaderies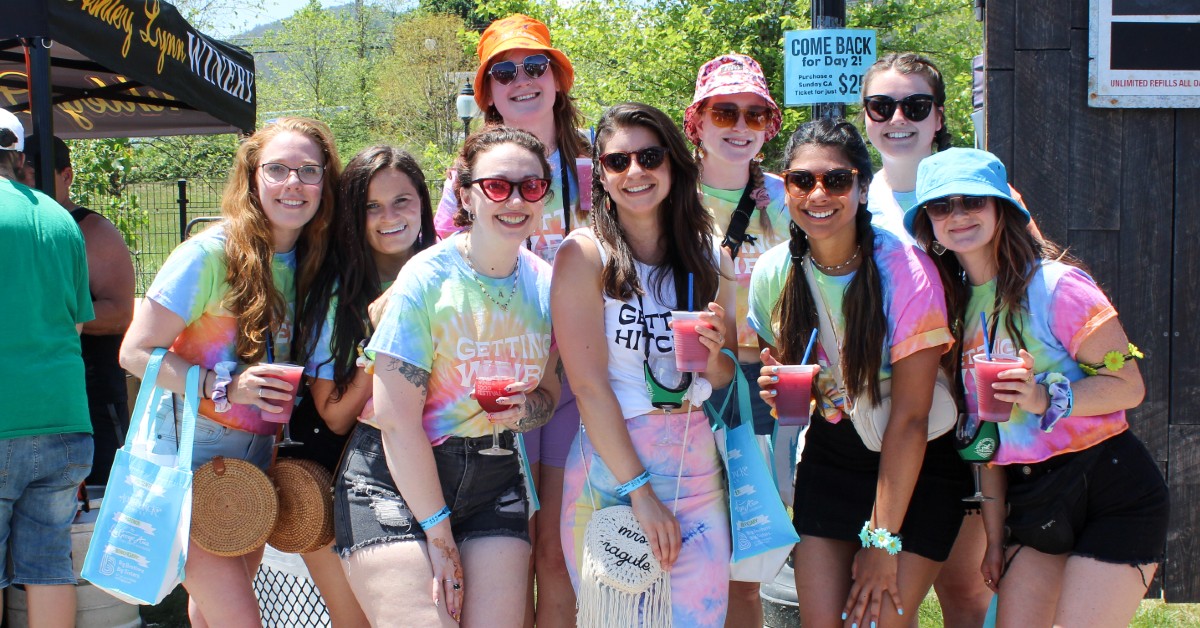 Artisan Food & Beverages
Abbas Acres
Cheese Filled Company
Dizzy Lizzie's Farm
Grove Gourmet
Gusto Della Vita
Hidden Hollow Maple Farm
Jerky Hut
Nini's Sicilian Salsa
Renaissance Pesto
Saratoga Crackers
Worldlings Pleasure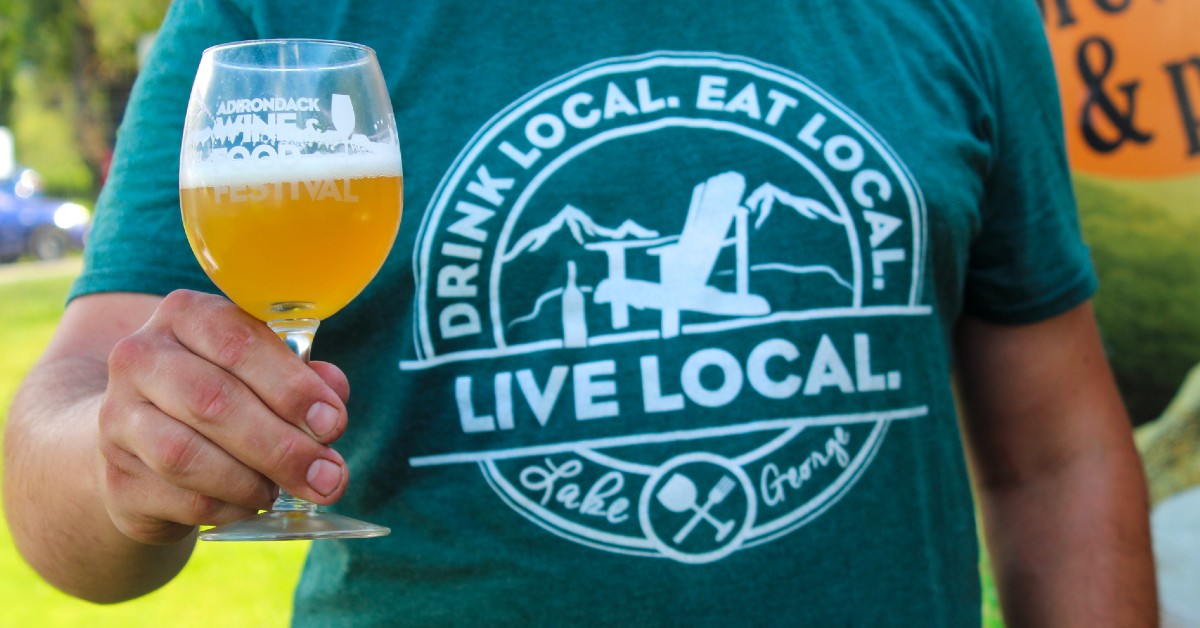 Food Trucks & Restaurants
ADK Appetizer Co
Donuts Schmonuts
Flavors of Lebanon
The Koko Chariot
Lidia's Empanadas
Lobster Rolls & More
Mac Factor
Sans Souci
Screaming Eagle: Hollywood Fries & Pablo's Cantina
Specialty Vendors
Bayside Wood Products
Beautiful Things/Antiquities
Black Goat Homestead
Cohn's Candle Bar
House of Cork
L&J Creations
Mixa-Fusion
Northern Living
Rachel's Custom Creations
The Silver Zoo
Swirly Bracelets
Non-Alcoholic
Dottie's Lemonade
Freddy's Rockin Lemonade
Wild Bill's Soda
2023 Ticket Information
Save up to 20% off tickets by clicking this link https://bit.ly/ADKWFMX and entering the following codes at checkout:
MX15 for 15% off Saturday and Sunday GA tickets
MX5 for 5% off VIP & DD tickets
Locals save an extra 5% on all Sunday tickets by entering their zip code
Each ticket gets the attendee access to the event for one day and a commemorative festival glass to be used to sample the hundreds of hand-crafted products available to try that day. VIP ticket holders get even more perks such as 1-hour early entry, VIP goodie bag, exclusive take-a-break-shade tent in the Cabana Village, coupon booklet and so much more! Learn more by clicking here: https://bit.ly/ADKWFMX
Check out a preview of the 2023 festival:

This event is made possible with support from the Warren County Tourism Department, a long list of local businesses, and the Lake George community.