Adirondack Wine & Food Festival 2019
Sample the Lake George Region's spectacular wines, beers, spirits, and foods!
Take your taste buds on an unforgettable journey as you are introduced to over 120 NY State craft beverage producers and local food vendors, with the beauty of Lake George as your backdrop!
The 5th Annual Adirondack Wine & Food Festival is returning to Lake George and you won't want to miss it! The Festival will showcase some of the best wineries, breweries, distilleries, local artisanal food vendors, crafts and food trucks the region has to offer.
Saturday, June 29, 2019 | 11:00AM - 6:00PM
Sunday, June 30, 2019 | 11:00AM - 5:00PM
Charles R. Wood Park Festival Commons
17 West Brook Road
Lake George, NY 12845
More information on the 2019 Festival will be announced soon! In the meantime, check out last year's vendors and highlights for an idea of what to expect. 2019 tickets are on sale now and you can save big by buying yours in advance!
2018 Vendors: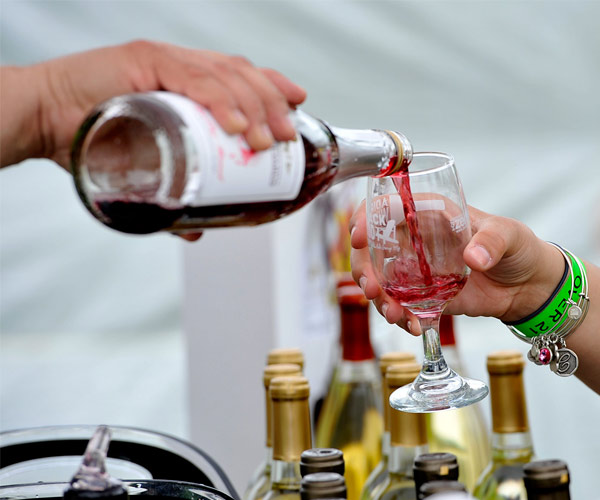 Wineries
Americana Vineyards
Black Bear Winery
Brookview Station Winery
Casa Larga Vineyards
Coyote Moon Vineyards
Galway Rock Vineyard & Winery
Hummingbird Hills Winery
Idol Ridge Winery
Inspire Moore Winery & Vineyard
Lakeland Winery
Lake Ontario Winery
Ledge Rock Hill Winery
Montezuma Winery
Oliva Vineyards
Pazdar Winery
Penguin Bay Winery
Swedish Hill Winery
Thousand Islands Winery
Three Brothers Winery
Tug Hill Vineyards
Warwick Valley Winery
Victorianbourg Wine Estate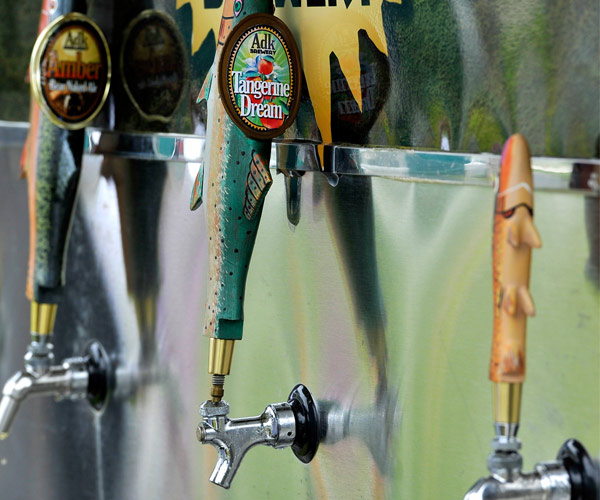 Breweries
Adirondack Brewery
Lake George Brew House
Mean Max Brew Works
Racing City Brewing Company
War Horse Brewing Company
Cideries
Awestruck Ciders
Doc's Draft Ciders
Joe Daddy's Hard Cider
Slyboro Ciderhouse
SunDog Cider
War Horse Brewing Cider
Distilleries
1857 Spirits - Barber's Farm Distillery
Albany Distilling Co.
Black Dirt Distillery
Harvest Spirits Distillery
Kerrs Creek Distillery
Saratoga Courage Distillery
Tommyrotter Distillery
Union Grove Distillery
Meaderies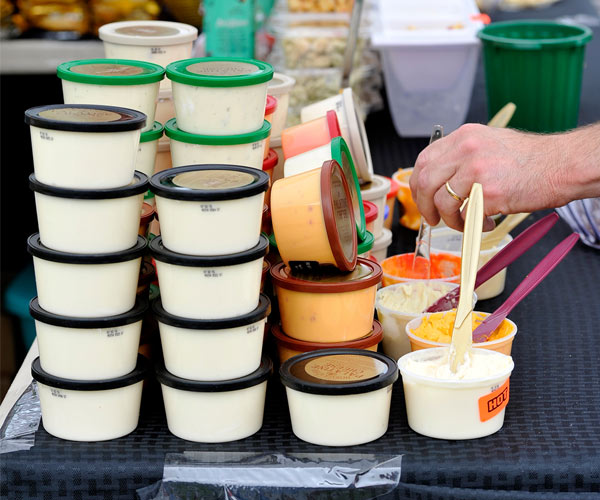 Artisan Food
Adirondack Chocolates
Apple Grove Farm
Argyle Cheese Farmer
B's Cheese
Bald Mountain Garlic Farm
Cabot Cheese
Cheese Filled Company
Chef William Creations
Dutch Udder Ice Cream
Finger Lakes Harvest
Finger Lakes Wine Flour
Gusto della Vita
Hidden Hollow Maple Farm
Homestead Heritage Cheese
Horseshoe Brand Hot Sauce
Ice Delites (Wine Slushie Mixes)
Jamtastic
Jerky Hut
Jiff-E-Chips
Lake George Olive Oil Company
Mean Dawg's Mustard
MRS Concessions (Kettle Corn)
Nettle Meadow Cheese Farm
Old Saratoga Spice Rubs
Palatable Pepper Products
Phenomenal Fudge
R&G Cheese Makers
Saratoga Crackers
Savor Cookies
Weathertop Farm
Worldlings Pleasure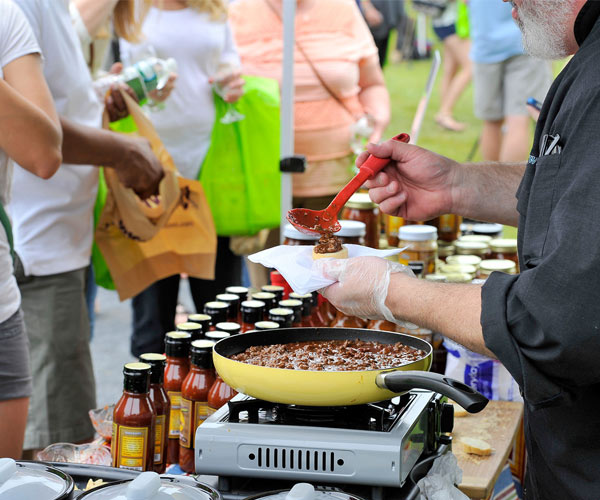 Food Trucks & Restaurants
ADK Brewery Hops, Chop & Roll
Capital Q Smokehouse
Chuck Wagon
Eagle Ridge Farms
Flavors of Lebanon
Gormeli's Taste
The Hungry Traveler
Mach's Wood Fired Pizza
Plaid Pancake
Specialty Vendors
4D Gallery & Massage
AC Woodcraft
AHG Creative Wine Themed Crafts
Apex Solar Charging Station
Rachel's Custom Creations & Gifts
Sweet Rama's Soap
YB Wild Pottery
What's New For 2019
Approximately 30 new vendors have been added to this year's festival to enhance your experience. You can also expect a new schedule of unique events on Sunday, June 30, including Sip and Craft activities, food competitions, and more!
2019 Ticket Information
Tickets are on sale now and may be purchased online here »
Get a discount when you purchase Advance Tasting Tickets! Sunday tickets also come with an added $5 discount! Designated driver and childrens tickets (kids ages 15 and under are free) are also available for those who would like to attend the Festival, but not partake in sampling beverages. Each ticket gets the attendee access to the event for one day and a commemorative festival glass to be used to sample the hundreds of hand-crafted products available to try that day.
Check out a preview of the 2019 festival:
This event is made possible with support from the Warren County Tourism Department, a long list of local businesses, and the Lake George community.