Adirondack Wine & Food Festival 2022
Sample the Lake George Region's spectacular wines, beers, spirits, and foods!

Take your taste buds on an unforgettable journey as you are introduced to over 120 NY State craft beverage producers and local food vendors, with the beauty of Lake George as your backdrop!
The 6th Annual Adirondack Wine & Food Festival is returning to Lake George and you won't want to miss it! Sample offerings from New York's most spectacular wineries, breweries, distilleries, local artisanal food vendors, and food trucks in beautiful Lake George this June.
Saturday, June 25, 2022 | 11:00AM - 6:00PM
Sunday, June 26, 2022 | 11:00AM - 5:00PM
Charles R. Wood Park Festival Commons
17 Elizabeth Little Boulevard
Lake George, NY 12845
2022 Confirmed Vendors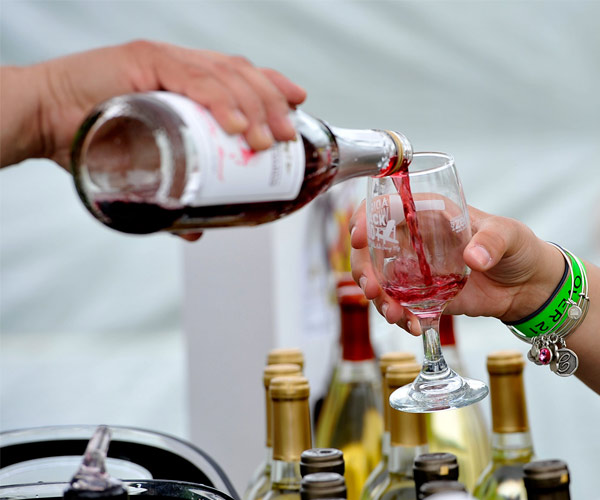 Wineries
Ashley Lynn Winery
Bagley's Poplar Ridge Vineyards
Bella-Brooke Vineyards
Coyote Moon Vineyards
Ferreira Carpenter Estates Winery
Hazlitt 1852 Vineyards
Inspire Moore Winery
Lakeland Winery
Ledge Rock Hill Winery
Liquid Altitude (Freefall Sangria)
Main Street Winery
Meadowdale Winery
Merritt Estate Winery
Montezuma Winery
Otter Creek Winery
Pail Shop Vineyards
Schulze Vineyards and Winery
Sprague Vineyards
Thousand Islands Winery
Three Brothers Winery
Tug Hill Estates
Victorianbourg Wine Estate
Weis Vineyards
Zugibe Vineyards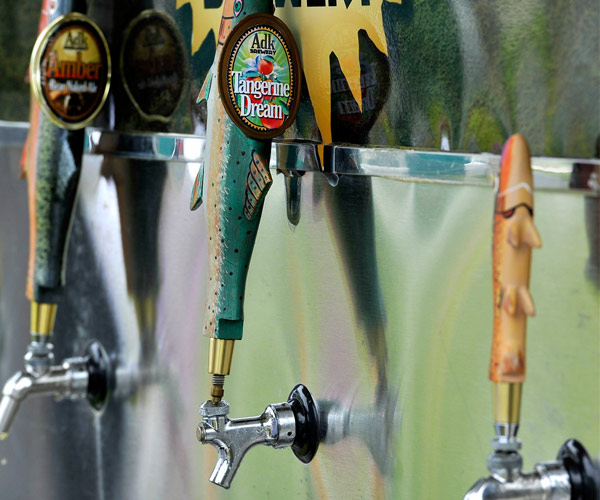 Breweries
Adirondack Brewery
Mean Max Brew Works
Old Klaverack Brewery & Hop Farm
War Horse Brewing
Drink NY Craft Presents:
Big aLICe Brewing
Diner Brew Co
The Eli Fish Brewing Co
Endless Life Brewing
Heritage Hill Brewhouse
Hopshire Farm & Brewery
Indian Ladder
Kingston Standard Brewing Co
Liquid State Brewing Co
Lunkenheimer Craft Brewing
Pantomime Mixtures
Strong Rope Brewery
Underground Beer Lab
Wild East Brewing Co
Willow Rock Brewery
Cideries
Awestruck Cider
Bombshell Cider
Nine Pin Cider
Slyboro Cider House
SunDog Cider
Distilleries
1857 Spirits
Albany Distilling Co.
Black Button Distilling
Cooper's Daughter Spirits / State 11 Distillery
Cooperstown Distillery
Do Good Spirits (previously Prohibition Distillery)
Four Fights Distilling
Harvest Spirits Distillery
Kerrs Creek Distillery
Mushroom Spirits Distillery
Rev Spirits
Saint Lawrence Spirits
Taconic Distillery
Union Grove Distillery
Meaderies
The Bull & Bee
Helderberg Meadworks
W A Meadwerks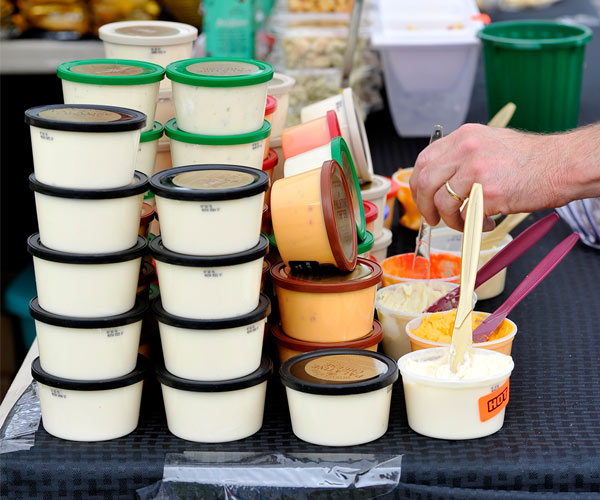 Artisan Food & Beverages
Abbas Acres
Argyle Cheese Farmer

B's Cheese / Palatine Cheese
Bare Blends
Bespoke Bacon
Caliva Cookie Company
Caribbean Hibiscus
Cheese Filled Company
Cooperstown Cheese Company
Dak Bar
The Dilly Bean
Dottie's Lemonade
Finger Lakes Harvest
Freddie's Rocking Lemonade
Grove Gourmet: Apple Grove Farm
Gusto Della Vita
Heidelberg Bread
Hidden Hollow Maple Farm
Jerky Hut
Jiff-E-Chips
Kom Life
Lake George Olive Oil Company
Luff Farms
Moxxi Coffee Co
Nettle Meadow
NiNi's Sicilian Salsa
Old Saratoga Spice Rubs
Renaissance Pesto
Saratoga Crackers
Wild Bill's Soda
Worldlings Pleasure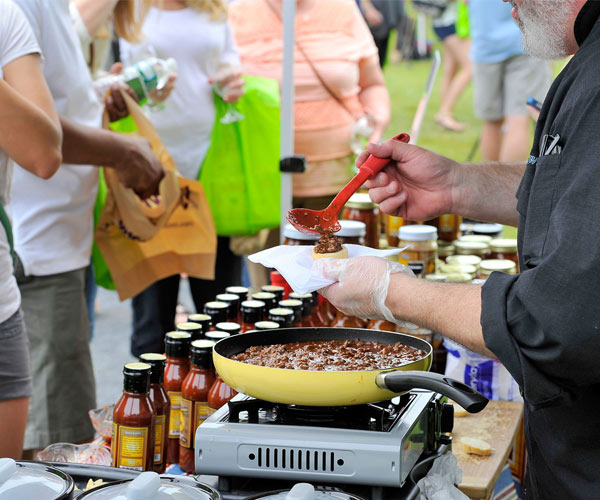 Food Trucks & Restaurants
ADK Brewery Hops, Chop & Roll
Chuck Wagon
Creative Caterers
Duck Donuts
Flavors of Lebanon
Flint Kitchen
Lidia's Empanadas
Mac Factor
Miller's Backyard BBQ
Mick's Kettle Popped
Potstirrrr Creations
Sans Souci
Screaming Eagle: Hollywood Fries & Pablo's Cantina
Specialty Vendors
ADK Native Wood Designs
Apex Solar Power

Bayside Wood Products
Dark Mountain Arts
Homemade Cabin Soaps
House of Cork
Leaf Filter Gutter Protection
Legacy 9 Real Estate
Love is on Lake George
North Country Subaru
Northern Living
Rachel's Custom Creations
Rick's Bike Shop
Silver Zoo
Swirly Bracelets
Wax N' Wix
Yankee Boat
What's New For 2022
Sign up for the festival's email newsletter (adkwinefest.com/signup) to be the first to know about new vendors and attractions! Plus, you'll be entered into their monthly drawing for two festival tickets.
2022 Ticket Information
Tickets are on sale now and may be purchased online here »
Get a discount when you purchase Advance Tasting Tickets! Designated driver and childrens tickets (kids ages 15 and under are free) are also available for those who would like to attend the Festival, but not partake in sampling beverages. Each ticket gets the attendee access to the event for one day and a commemorative festival glass to be used to sample the hundreds of hand-crafted products available to try that day.
Check out a preview of the 2022 festival:

This event is made possible with support from the Warren County Tourism Department, a long list of local businesses, and the Lake George community.